Year 7 team-building at Hillingdon Outdoor Activity Centre
New Year 7 pupils at St Benedict's had a wonderful time at Hillingdon Outdoor Activities Centre at the beginning of the autumn term, making friends and honing their team-work skills.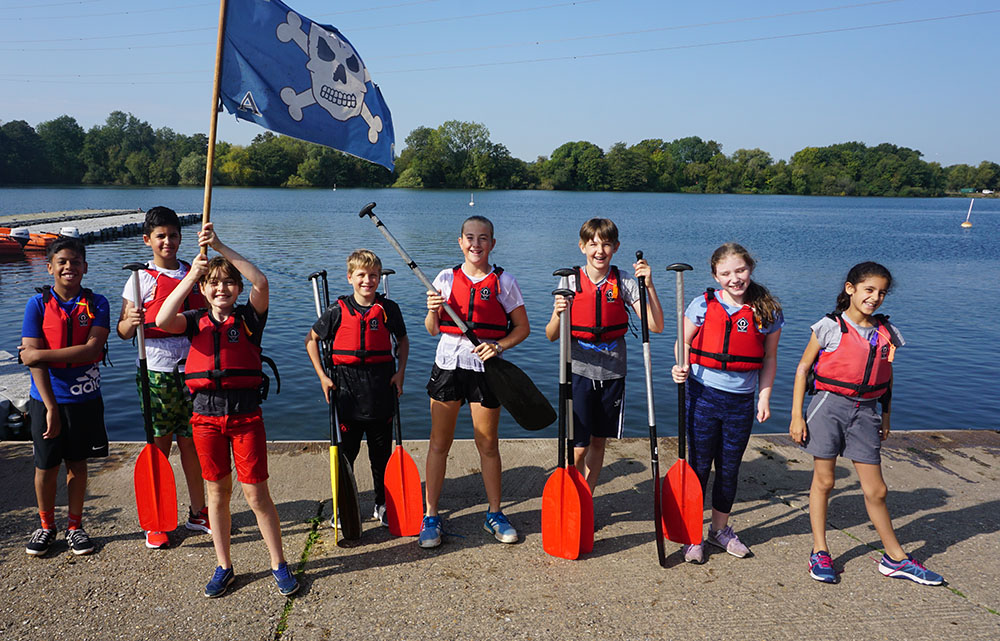 On a sunny September day, everyone in Year 7 travelled to Hillingdon to go out of their comfort zones by taking on a series of problem-solving challenges. Accompanied by their Head of Year, Mr McCarthy, and year-group tutors, teams of pupils found out how to make rafts before competing in an exciting race across the lake.
All in all, it was a great day for everyone to get to know each other better, and develop valuable team-working and problem-solving skills, as well as being a lot of fun!