Sixth Form Scientists inspire Year 5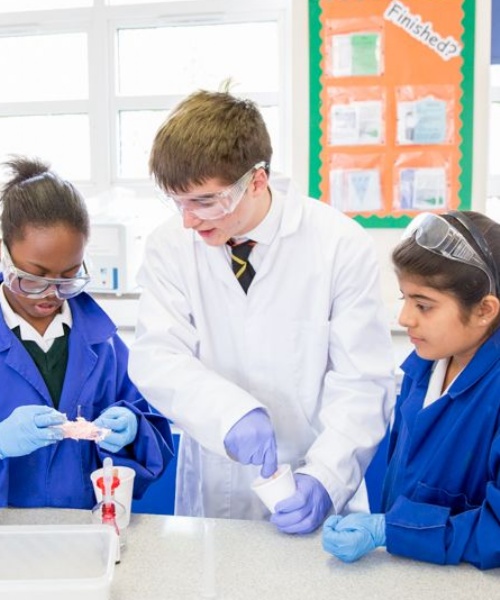 St Benedict's Year 5 pupils enjoyed a series of exciting science presentations and experiments at the Senior School, led by Sixth Form A level scientists.
A busy morning of science for Junior School pupils began in the Cloisters. A level scientists Will Gorniok, Emilia McFadzean, Kate Tracey, Jack Fitzmaurice and Louis Rees introduced themselves and talked about why they love studying science. They then gave a presentation about mini robots, explaining how they are coded and how they work. Matthew from Year 7 also came along to help, demonstrating some of the robots he had coded.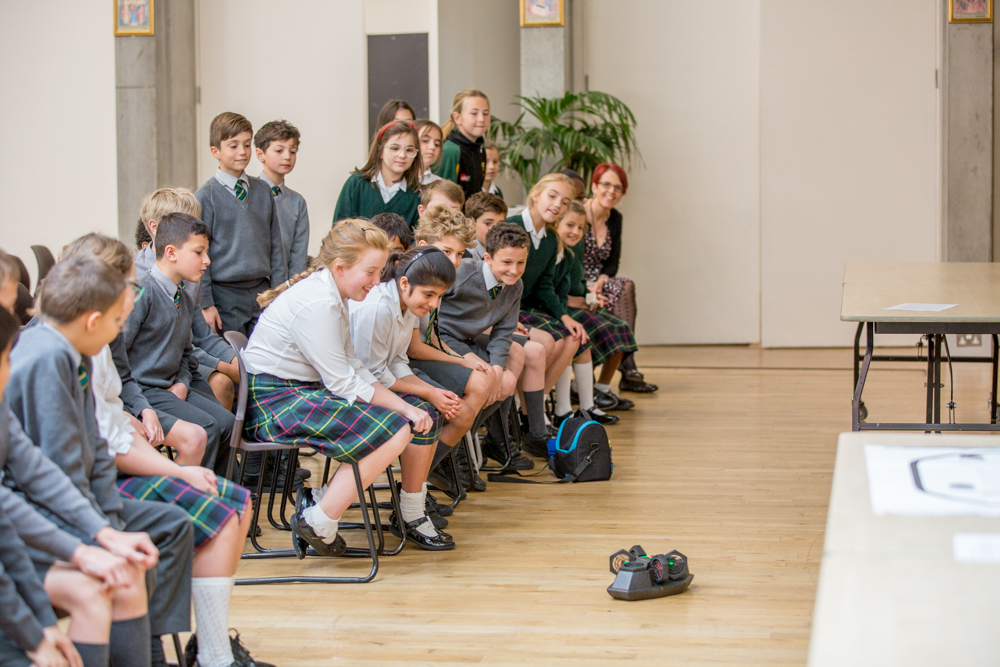 Everyone then went to the Chemistry labs for some hands-on experiments. They enjoyed making elephant toothpaste with hydrogen peroxide and potassium iodide solution, and learnt about exothermic reactions. The fun continued with some slime making, using pva glue and colours.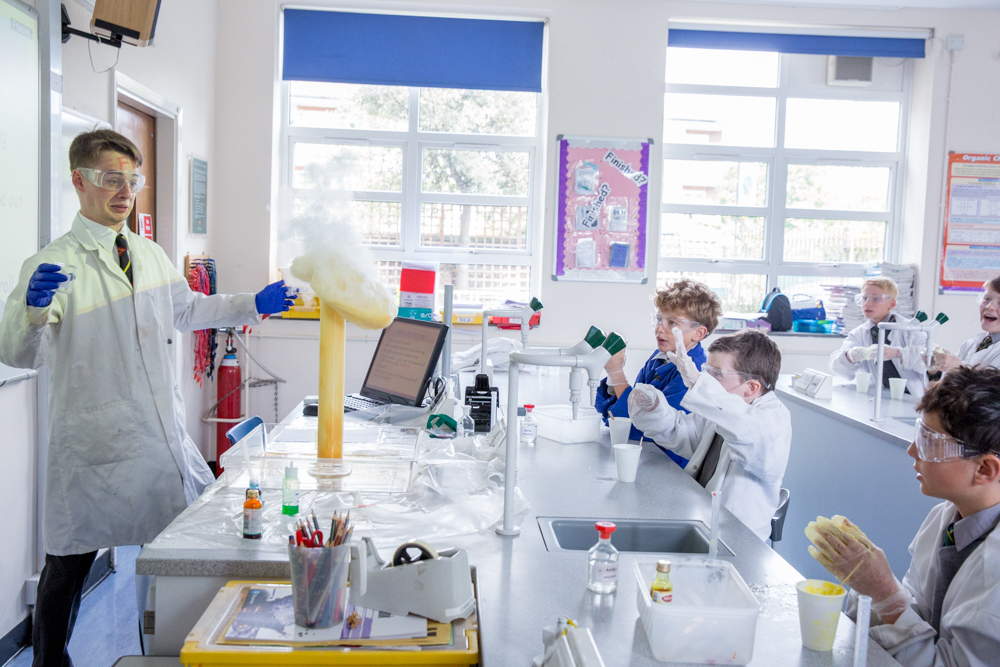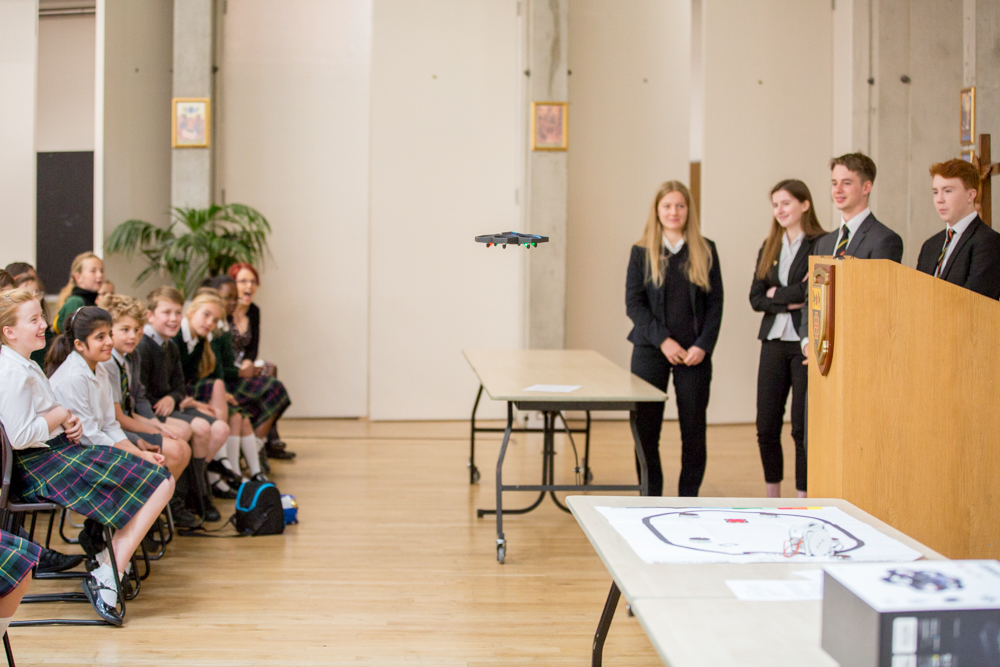 Comments from year 5:
"It was very interesting and informative. I am now considering doing science when I get to be their age." Imogen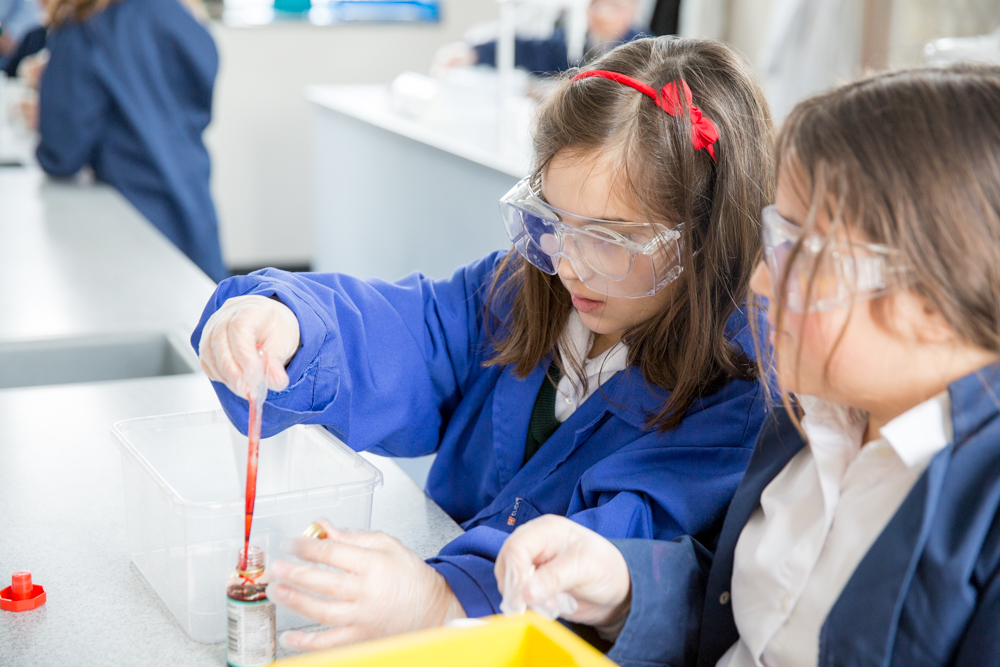 "After watching the presentation, I am now thinking about doing science at A level because I found it really interesting. The experiments were great!" Klaudia​​​​​​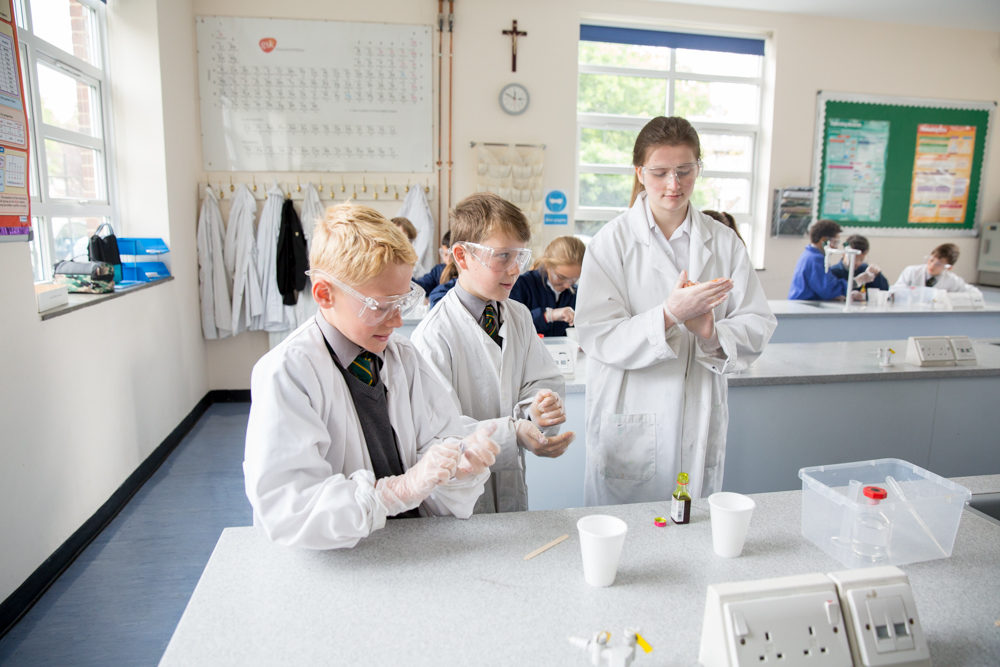 "I found it an amazing experience seeing how they used their own time to make things. I also learnt a lot!" Luca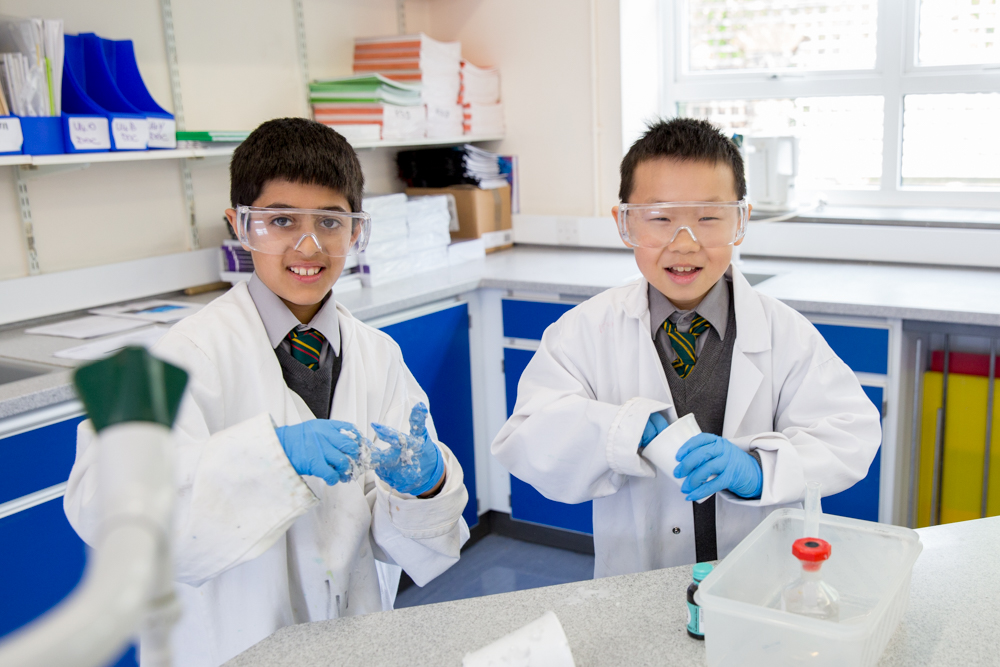 "It has inspired me to pursue robotechnics in the future." Ifan