Library
The St Benedict's Library
The senior school library holds over 15,000 items in its collection, including fiction books, non-fiction and reference books, journals and newspapers.
The library is open every day from 8am to 6pm, and is accessible to all year groups during morning break and lunchtime, during which students can borrow and return books, carry out academic research or read quietly. The library is also open before and after school to allow students quiet study time, access to PCs to research and print out school work and also to request photocopying. The professional library team is always available to help students with their research enquiries and book requests.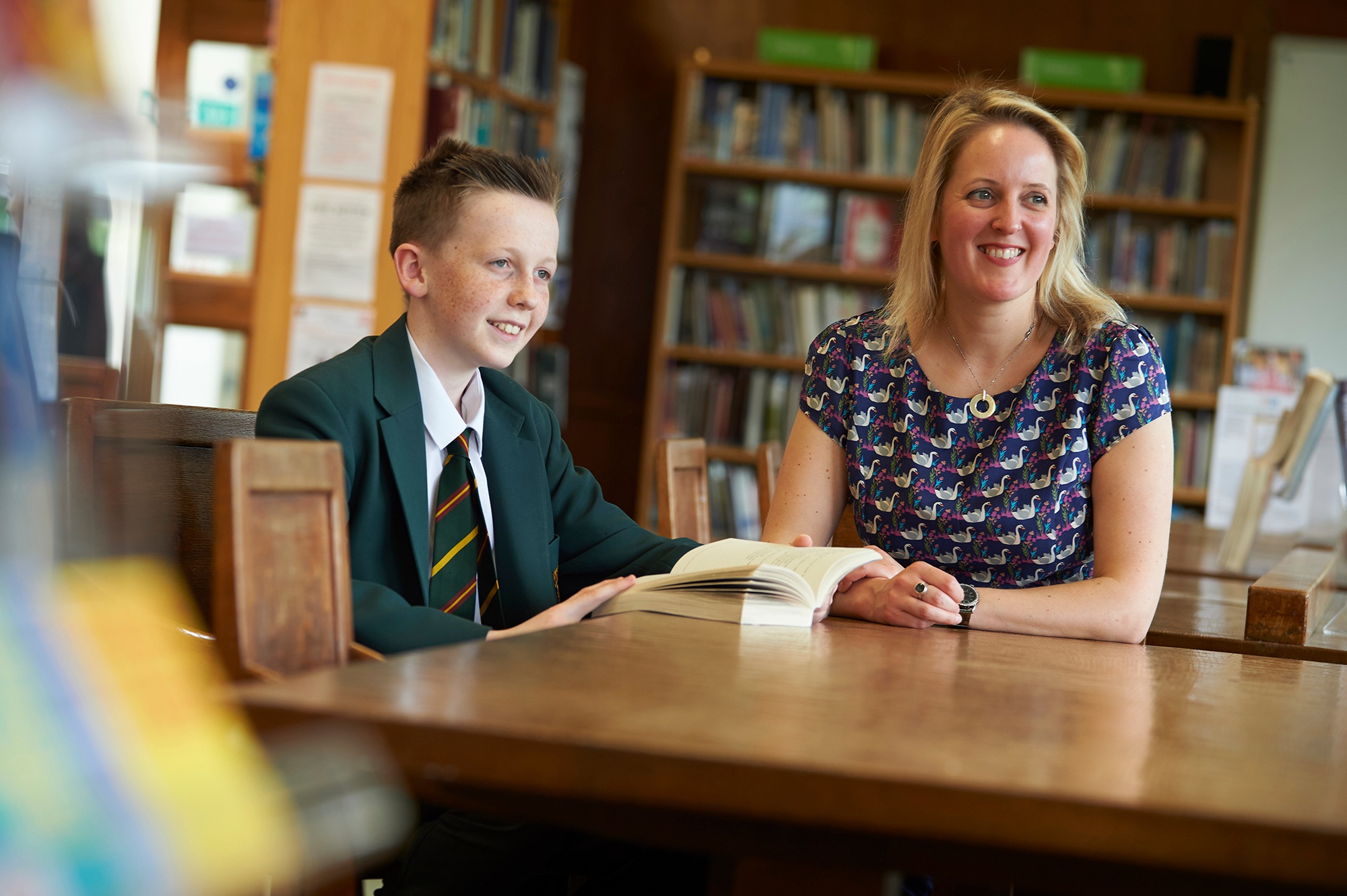 Library Resources
Fiction books
Non-fiction books
Manga / Graphic Novels / Quick Reads
Journals and Newspapers
34 PCs
2 Photocopiers
eResources
Co-Curricular Enrichment
Weekly book clubs for pupils of all ages provides an opportunity to discuss a variety of books. Authors visit St Benedict's each term and often run creative writing workshops. The librarians organise stimulating, fun events such as Harry Potter Night, Shakespeare Week, Drop-Everything-and Read days and Book Fairs.