Lower Sixth, Lower Fifth and Middle School Prize Giving 2019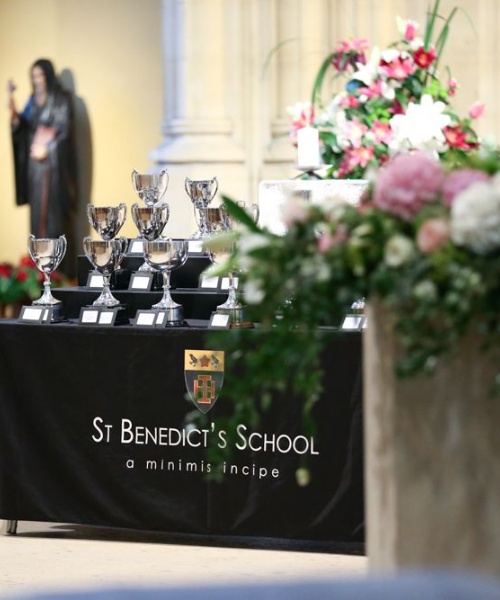 Lord Patten of Barnes, alumnus and Patron of St Benedict's, was the Principal Guest at Prize Giving on Monday 24th June in the Abbey Church.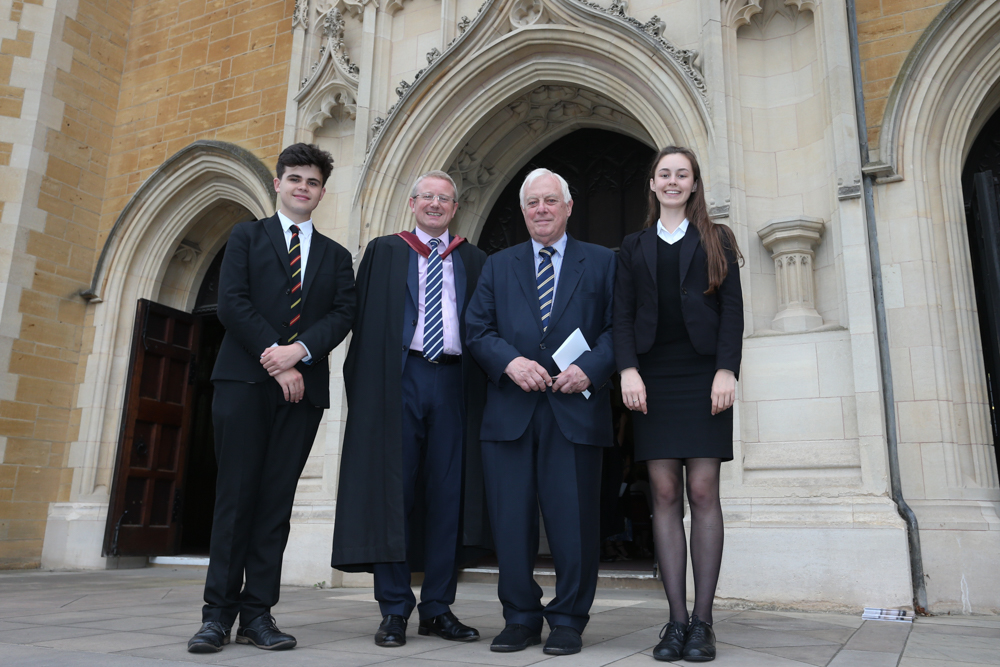 Prize Giving, a celebration of the many achievements of St Benedict's pupils, was attended by parents, pupils, staff, governors, alumni and friends of the school. The evening began with a welcome from the Head Boy, Evan Hobson, and Head Girl, Valentina Elner-Kupcha. The opening prayer was led by the Deputy Head Boy, Finlay Healy, and Deputy Head Girl, Isabella Pye. Katie Gibson (L6th) then gave a stunning performance of 'Art is Calling for Me' by Victor Herbert.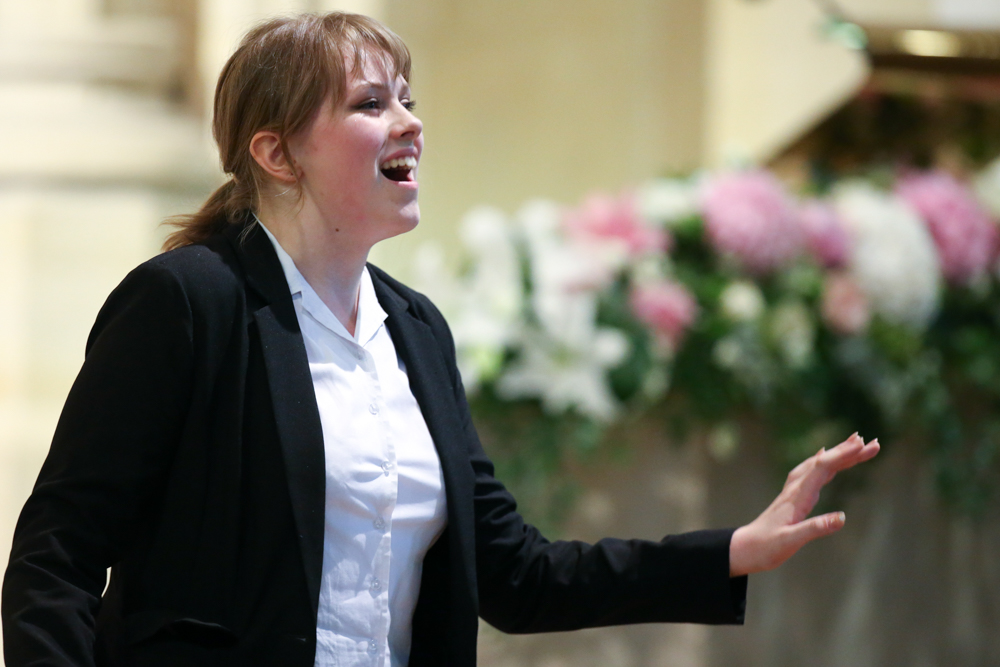 The Headmaster, Andrew Johnson, summarised the many successes and highlights of the year. In his speech, he said that education at St Benedict's helps pupils to find and develop their talents and interests through academic enrichment (from talks, trips, and independent research), wide-ranging co-curricular activities and opportunities to engage with voluntary service and charity fundraising.
He said: "I strongly believe that a concern for other people, coupled with a wide range of co-curricular interests, help our young people to be resilient adults: not just in the world of work but to be fully thriving human beings - well-grounded and able to make a valuable contribution to society."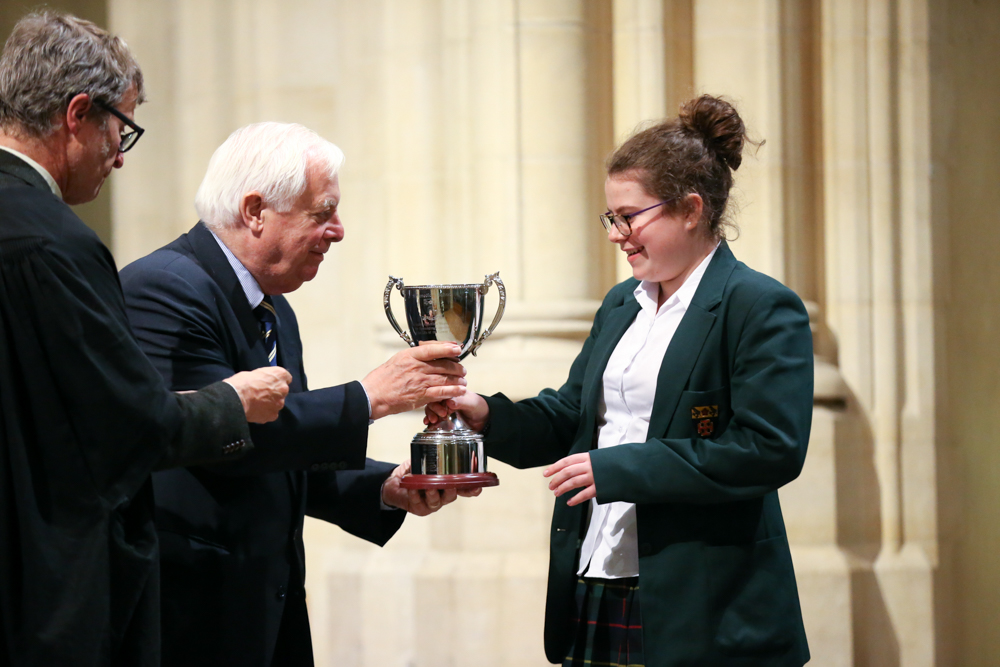 The prizes were presented by Lord Patten of Barnes, alumnus and Patron of St Benedict's. Chancellor of Oxford University and a Crossbench member of the House of Lords, Chris Patten was the last British Governor of Hong Kong and a Conservative politician until 2011.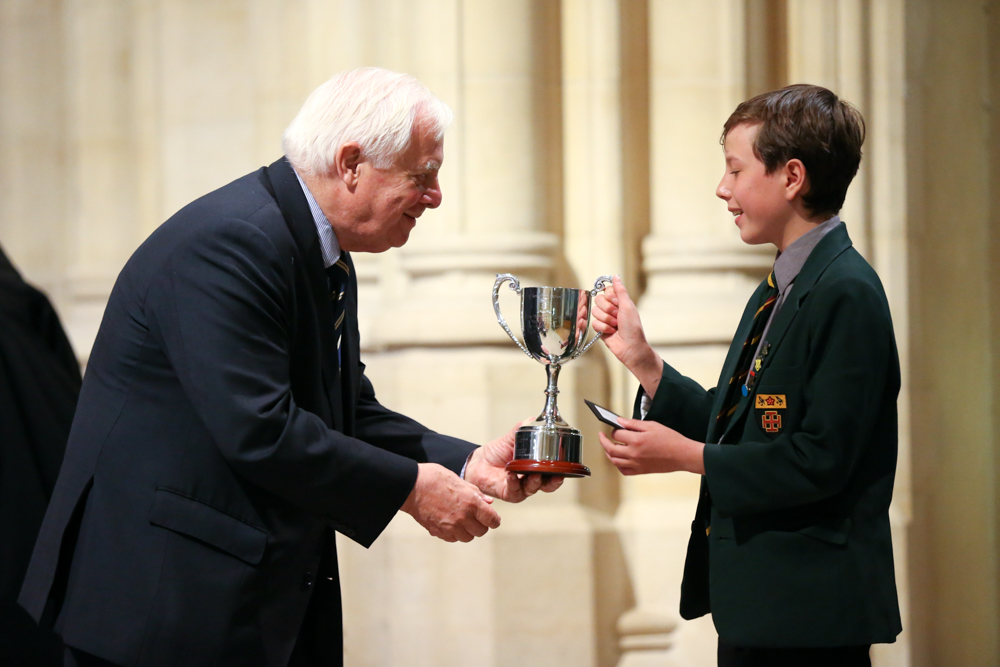 In his address, Lord Patten said: "St Benedict's made me. It gave me the three Benedictine ideals of moderation, common sense and seriousness." Happiness, he said, is not found in material wealth but in excelling in what you enjoy. He cited Sir Roger Bannister - his contemporary at Oxford - as an example of someone who had sought excellence and fulfilled his potential: not only by running the first sub four-minute mile at the age of 25 while practising as a junior doctor, but also by making an important contribution to medical research in the field of neurology.
Lord Patten went on to talk about the value of seriousness, in terms of diligence and approach rather than as a preclusion to humour. Quoting one of his St Benedict's teachers, who had told him "never to be afraid to argue with anyone you disagree with", he said seriousness means getting your facts right and doing things properly.
Finally, Lord Patten said that it was important to remember how lucky we are, living "in the light", with the advantages of good education, security and opportunity. He urged pupils always to strive to "share the light" with the millions of people in the world who live in the shadow of war, deprivation, poverty and injustice.