St Benedict's Deputy Head wins National Pastoral Care award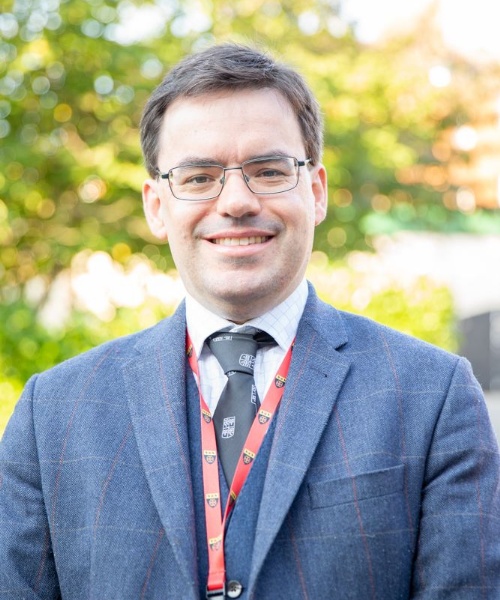 Luke Ramsden, Senior Deputy Head at St Benedict's, has been awarded 'Pastoral Leader of the Year' by the National Association for Pastoral Care in Education (NAPCE).
The winners of the second annual National Awards for Pastoral Care in Education were announced at an online ceremony on September 23rd.
Mr Ramsden won the Pastoral Leader of the Year award for his "passion for pastoral care that is shared with colleagues to inspire and motivate them to make a real difference in the lives of the young people they work with."
His nomination stated the following: "Luke has been responsible for developing outstanding safeguarding and pastoral practice at St Benedict's School and has introduced a range of initiatives that have promoted the safety and wellbeing of pupils. This has included successful campaigns to tackle bullying, peer-on-peer abuse and mental health issues where Luke has made use of accurate data to identify, predict and effectively target problems. Luke is also the Chair of a Safeguarding Advisory Panel for The Safeguarding Company that provides expert advice and is regularly invited to speak at safeguarding events and conferences. His contribution to the development of effective safeguarding and pastoral practice has been truly outstanding."
The Headmaster, Andrew Johnson, said: "I am delighted that our commitment to excellent pastoral care, under Luke's leadership, has been recognised in this award. Our form tutors, heads of year, teachers and school counsellor do their utmost to support the happiness and wellbeing of all our pupils, and we have effective systems in place to pick up problems and concerns as they arise. I congratulate Luke on this thoroughly well deserved award."