St Cecilia Concert 2021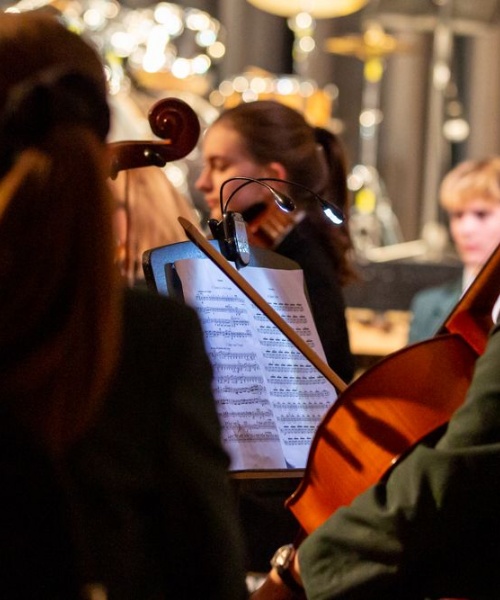 The St Cecilia Concert made a welcome return on Friday 26th November, with the largest number of performers ever and an audience delighted to hear live music once again.
Virtually all of St Benedict's many ensembles and choirs performed in this impressive, two-hour concert. After two years of lockdowns and live-streamed events, this was a very special occasion.
Musicians from Year 7 to the Sixth Form played and sang music of almost every style and genre - including Baroque, Bernstein, folk-songs, jazz and contemporary music. The new Girls' Choir made its début, singing Bob Chilcott's beautiful setting of The Lily and the Rose.
With thanks to all performers, their music teachers and to the Director of Music, Mr Eastwood, who said: "I am proud that, despite the pandemic's best intentions, our students have returned to music-making with passion, enthusiasm and joy."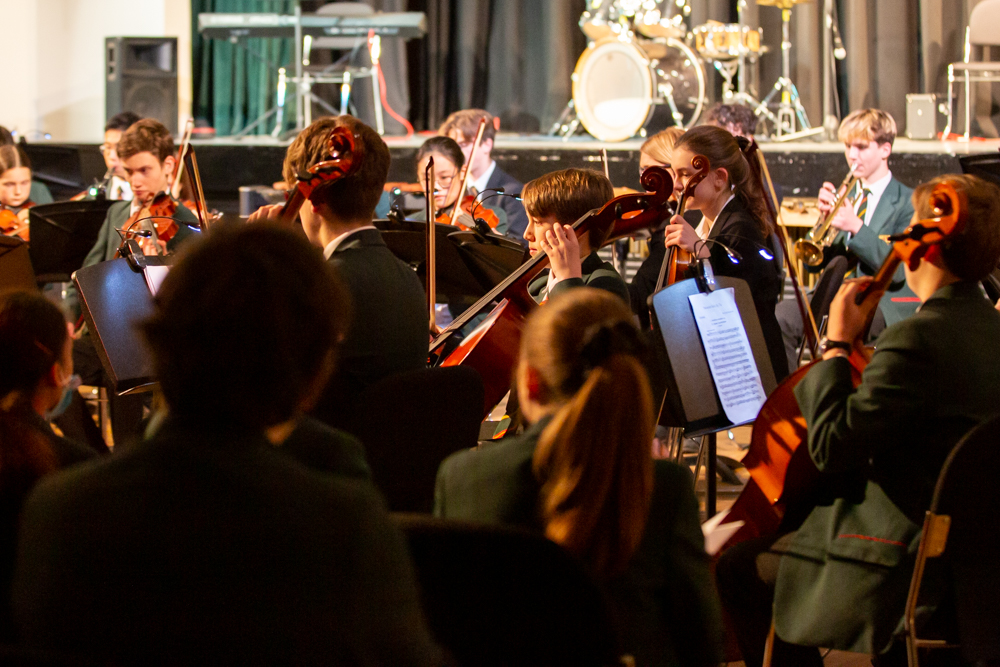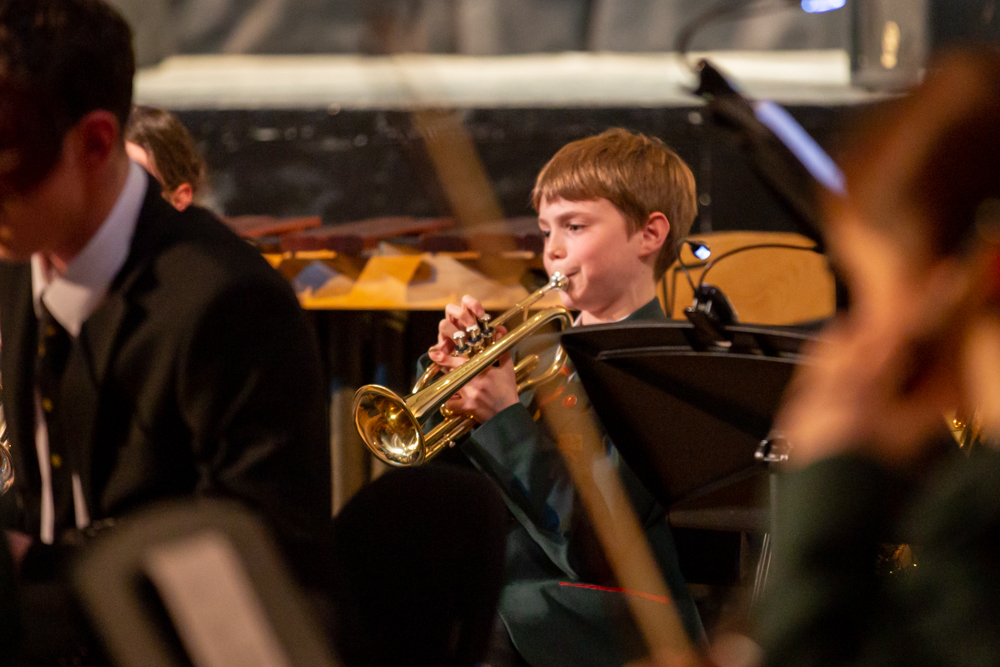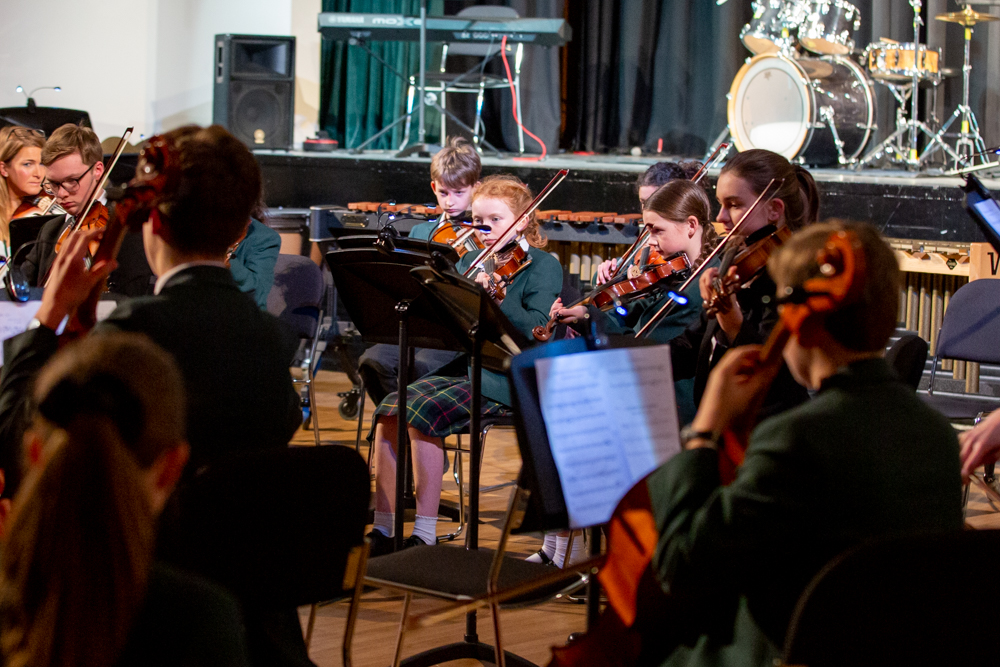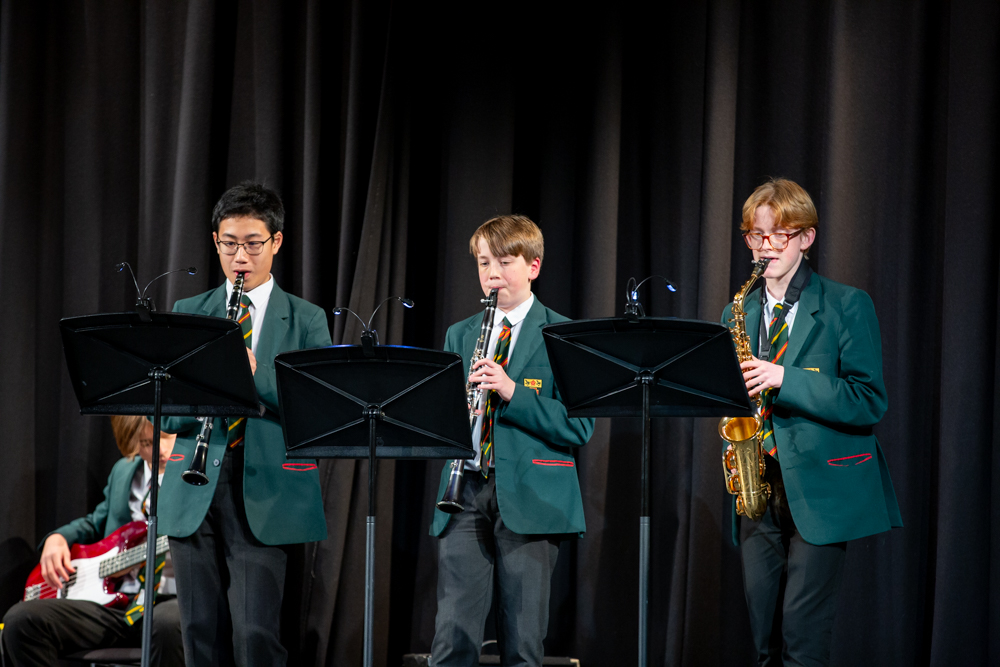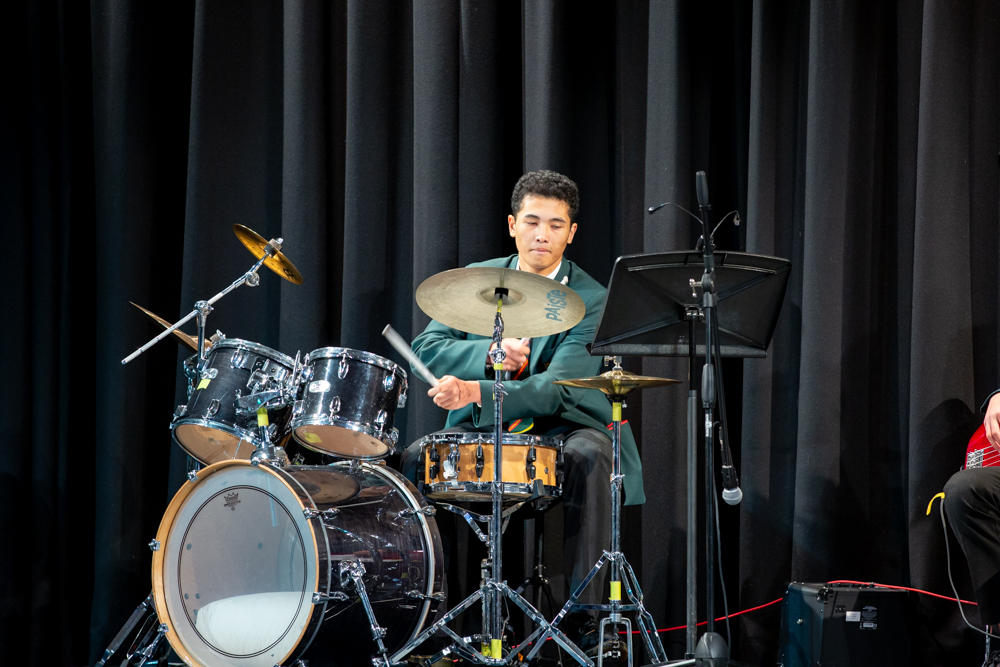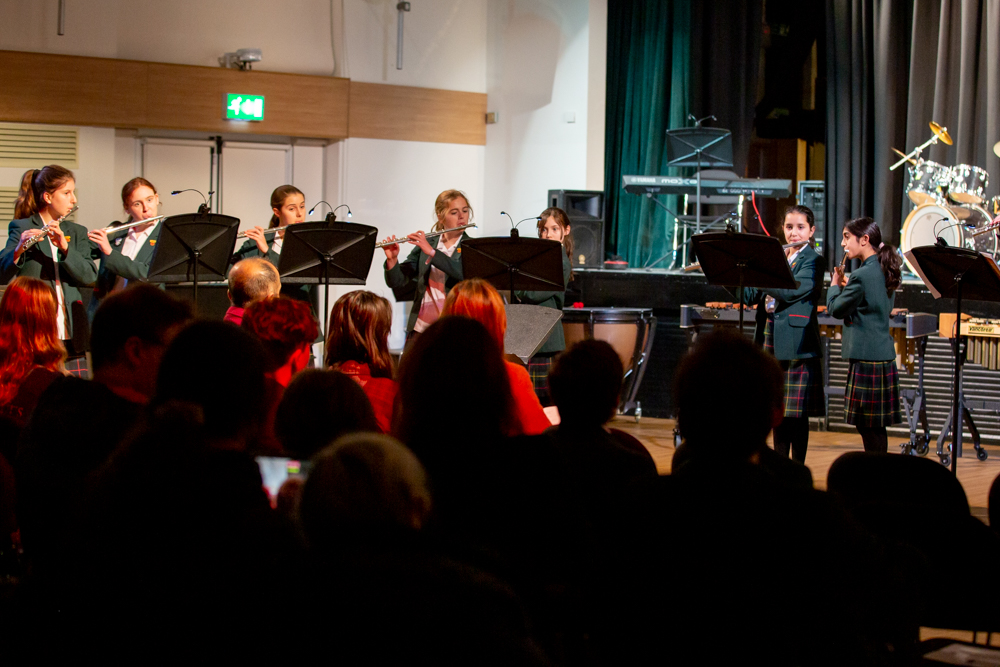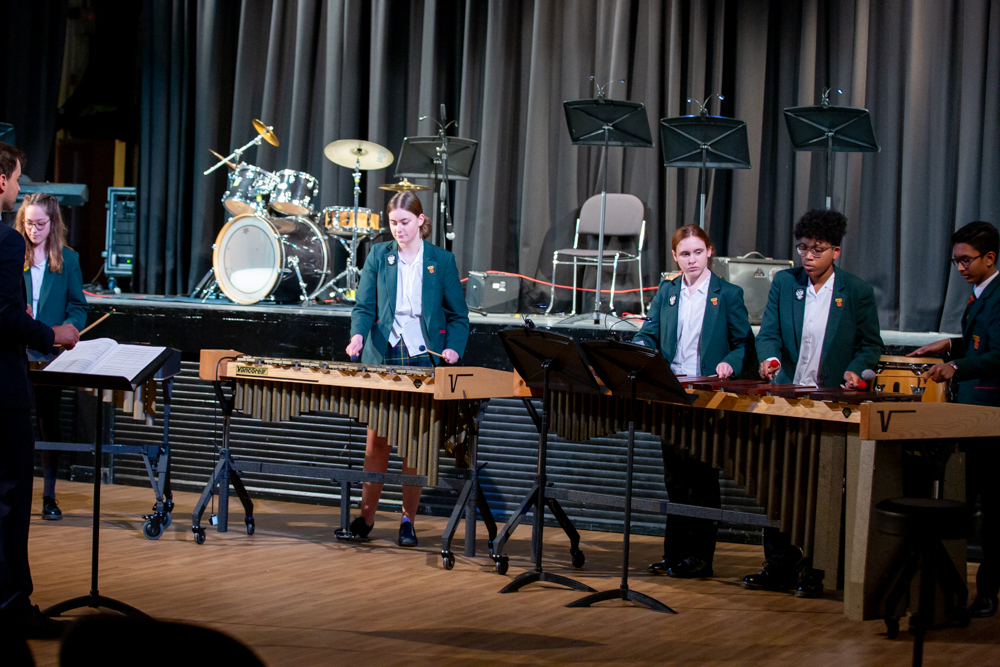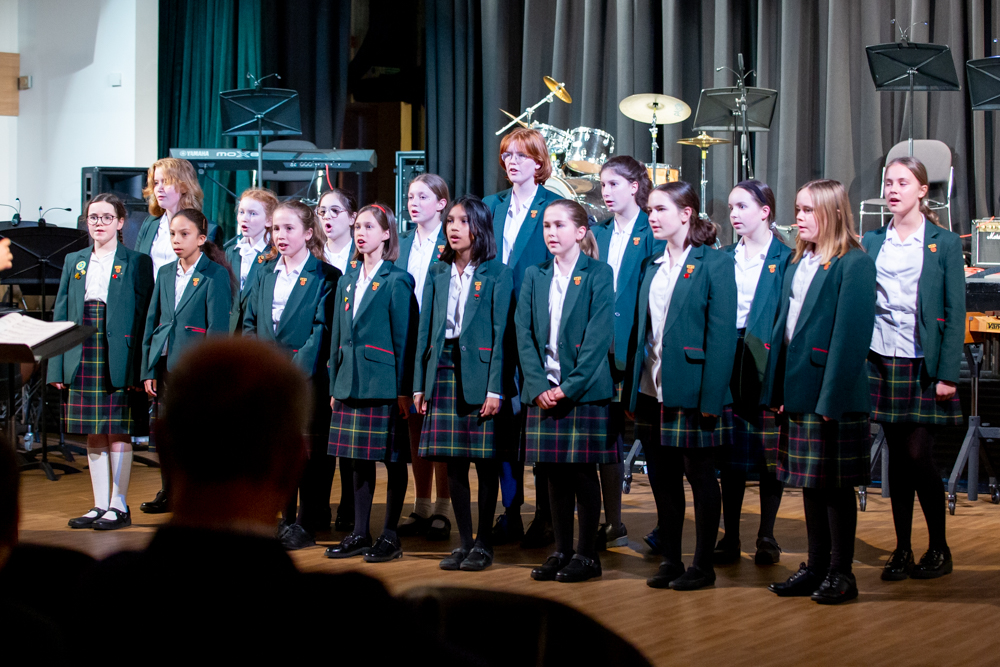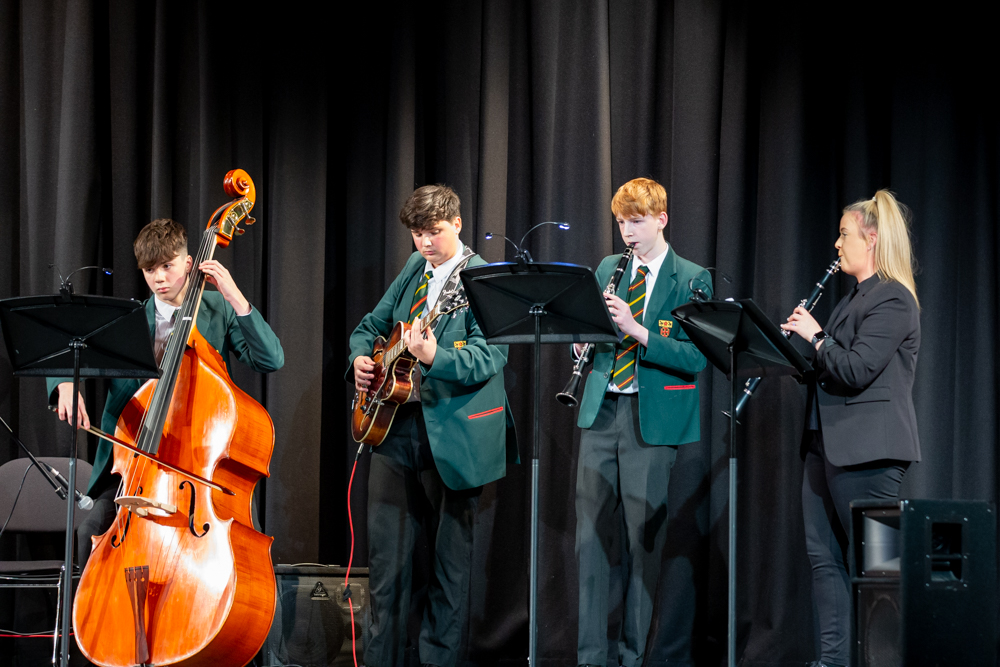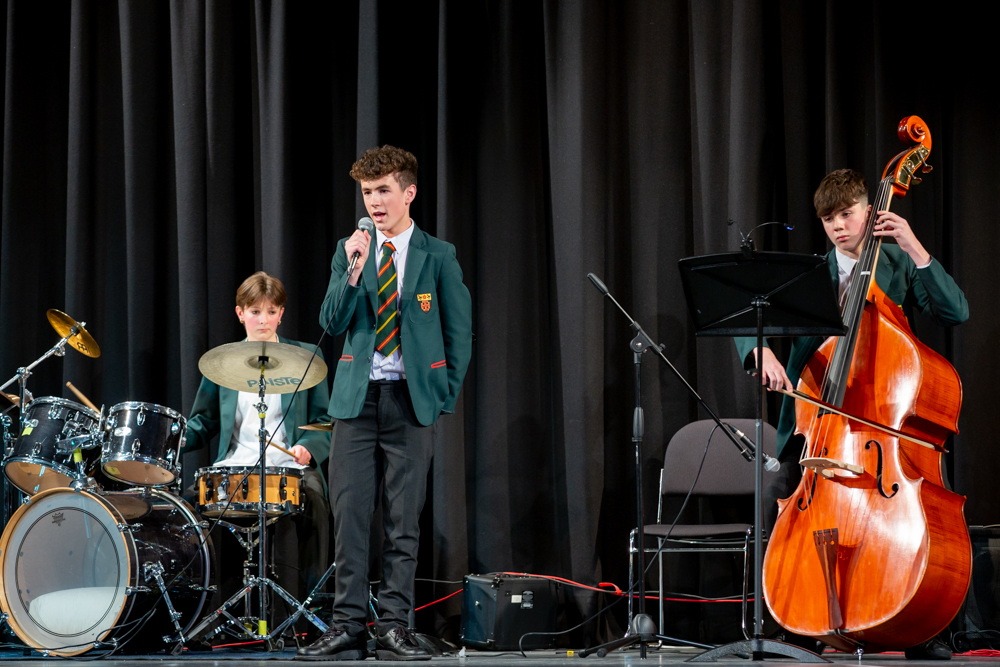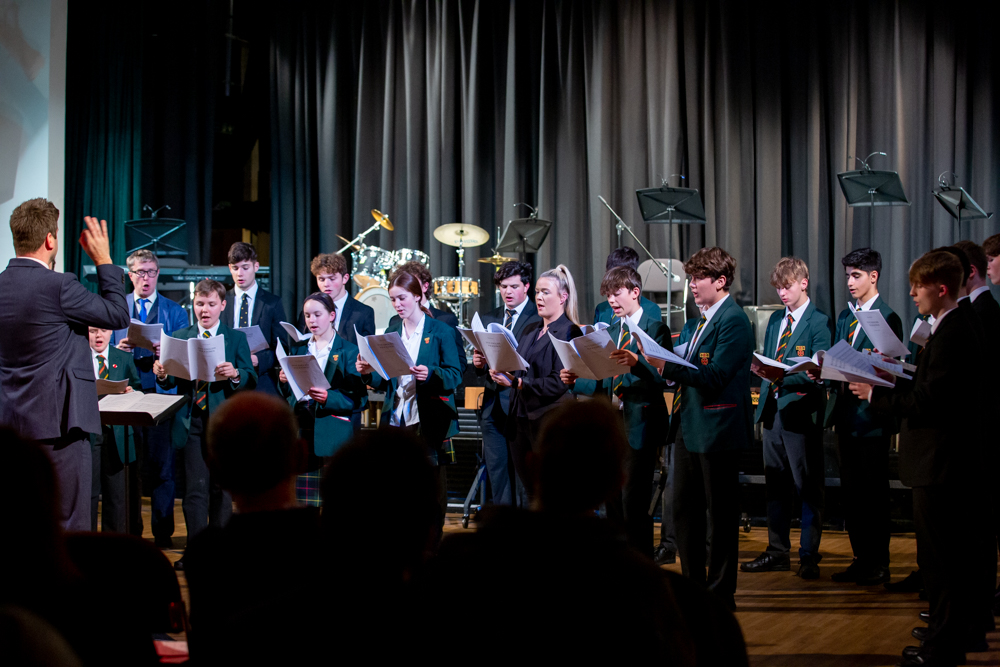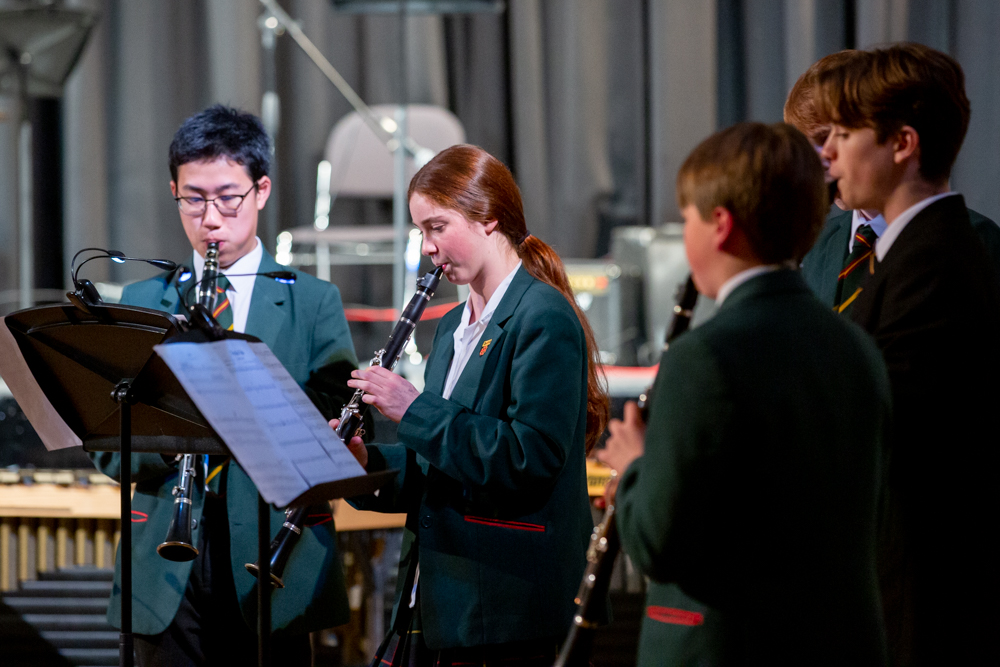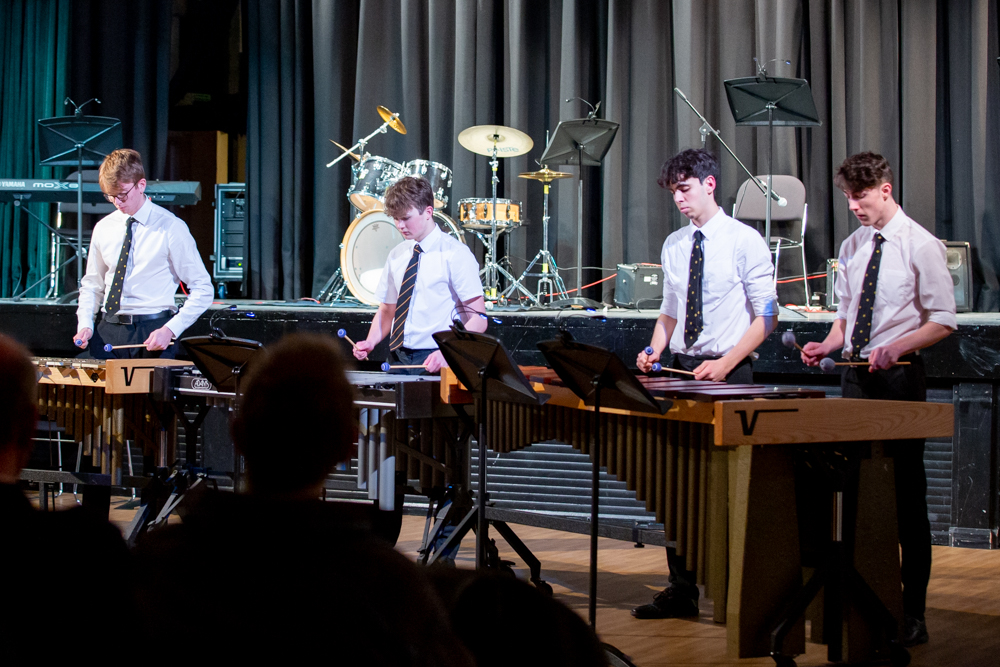 Also performing were: Pafties (close-harmony vocal group), Sixth Form Jazz Ensemble and Big Band.