Science lecture: Tomasz schafernaker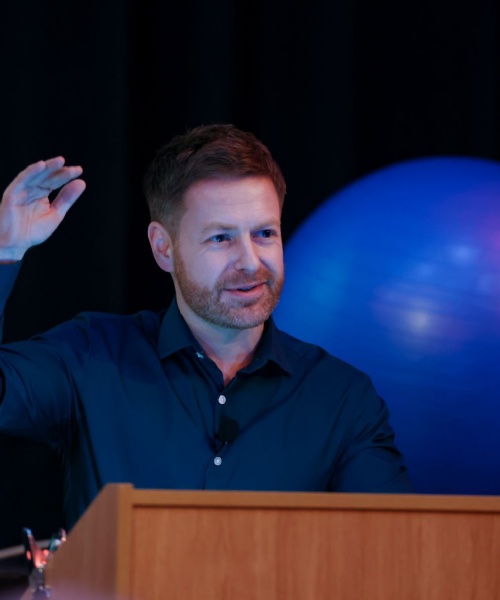 The BBC meteorologist Tomasz Schafernaker talked about his career, climate change, combining human skills with technology, and was very enthusiastic about the St Benedict's weather station project!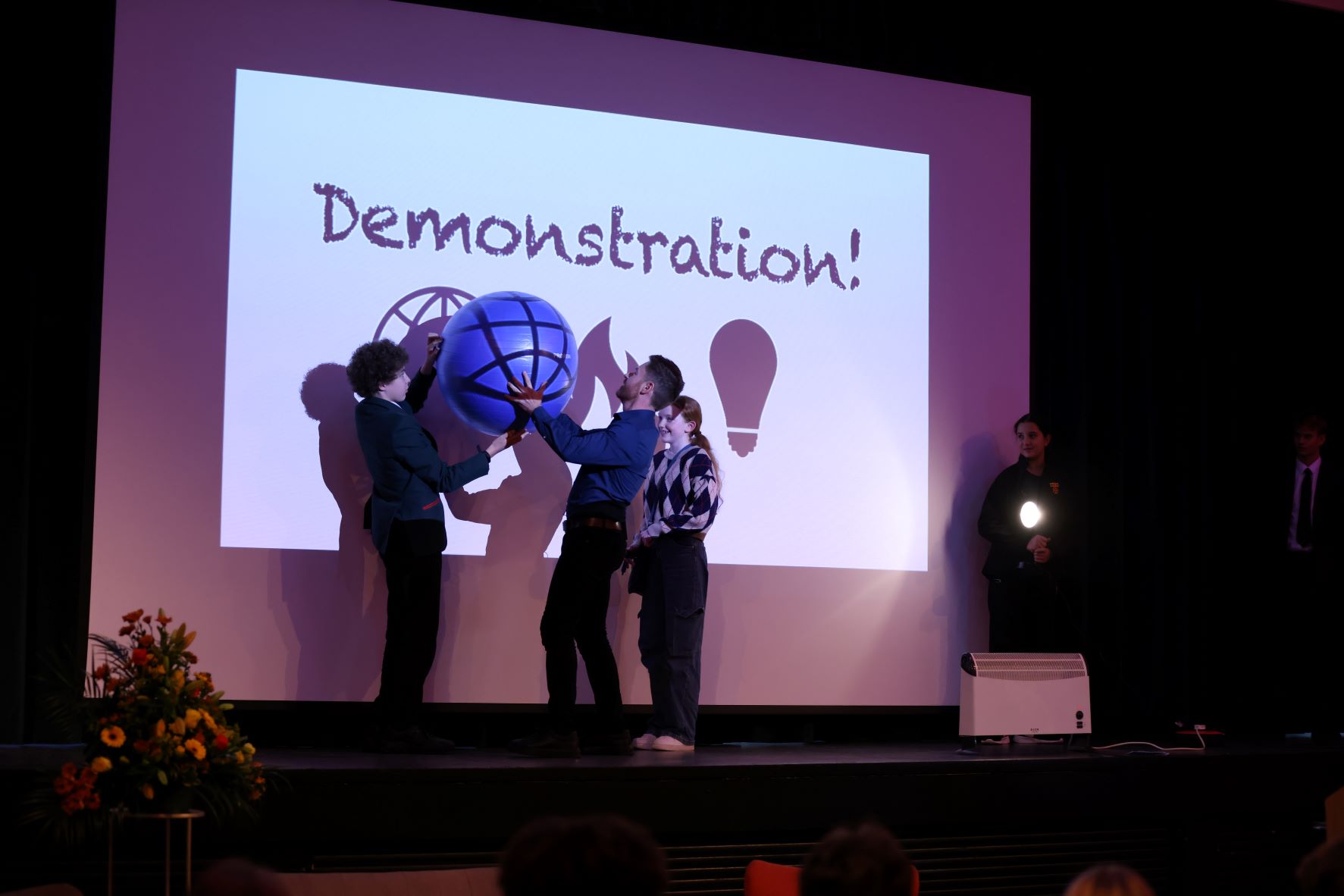 Kara I (Lower Sixth) reports:
On the 28th of November we had the pleasure of hearing Tomasz Schafernaker speak about meteorology and climate change as part of the St Benedict's Lecture Series. (This was the annual Richard Baker Science Lecture.)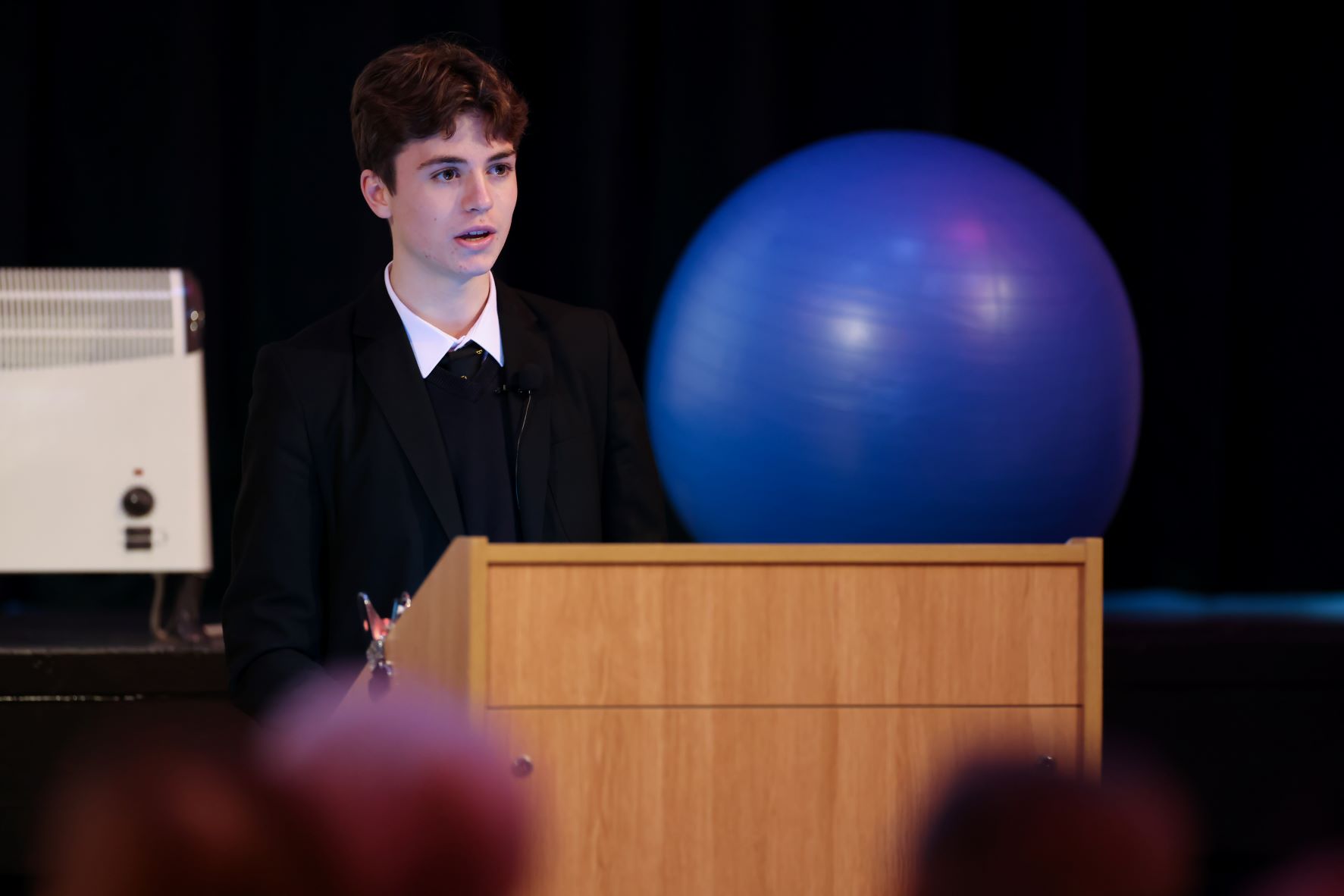 Before Tomasz's talk, we had a presentation by one of our Upper Sixth students, Henry R. He spoke about how going vegan can help with climate change, and the positive impact veganism has had on the climate. It was a great example of how we can make small changes in our lifestyle and how beneficial this can be for our environment.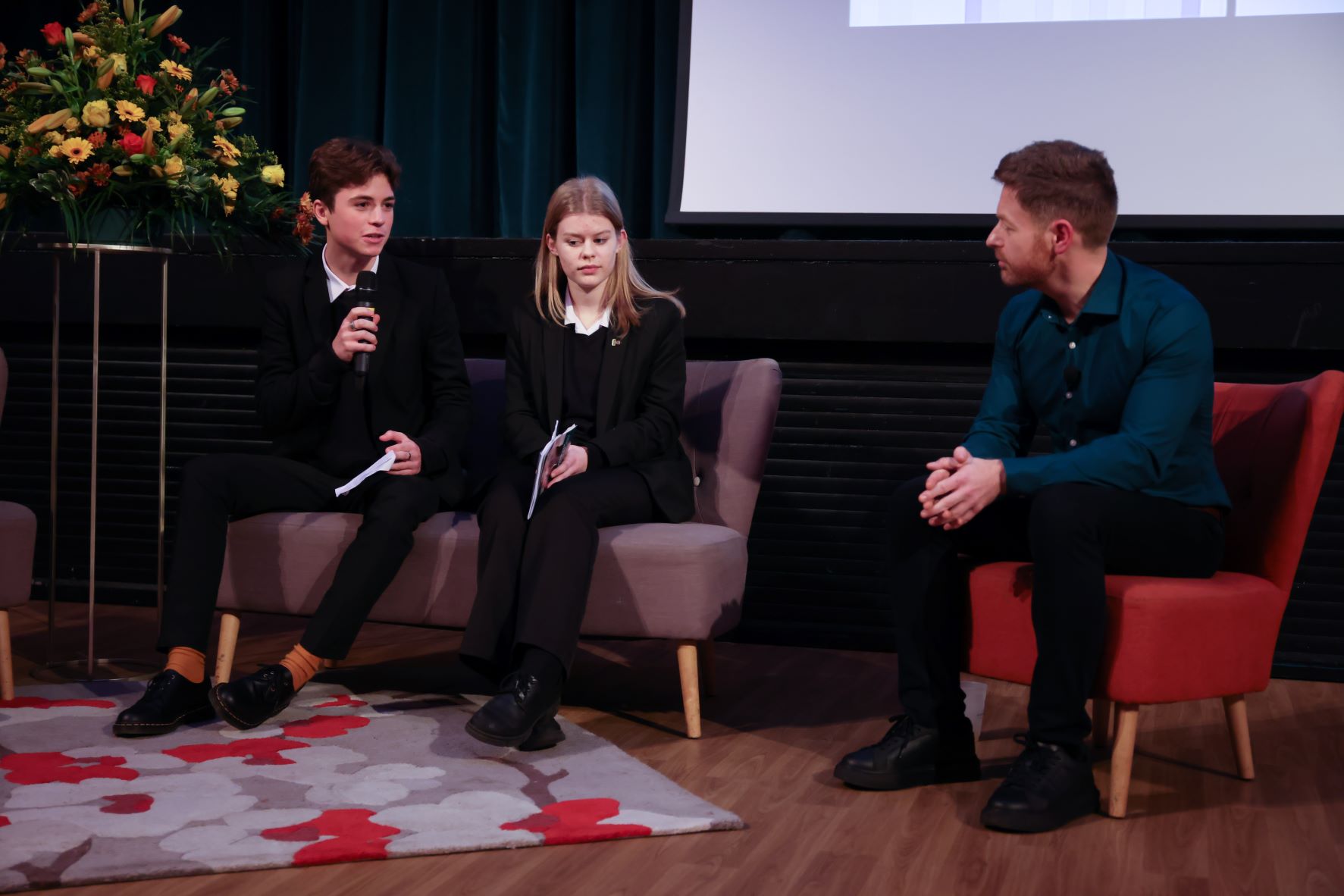 Tomasz's passion for weather started at a young age, and the topics of daily temperature and wind speed were of particular interest to him. He studied meteorology at the University of Reading and quickly became part of the Met Office after graduating. Tomasz's career started in the BBC Weather Centre in 2000 working as a broadcast assistant, where analysing and presenting the weather were the main parts of his job. In an age where supercomputers predict and model most of our weather, he spoke about the changing role of a meteorologist and what it takes to make the partnership between such advanced technology and human skills work. He then moved on to the more serious topic of climate change and showed us, through his brilliant illustrations, what the world around us would look like in the future if the temperature keeps rising as it is now. He explained the importance of analysing the weather and how analysis of long-term weather trends can be used to predict the potential impact of climate change on future generations. Rising sea levels, and warmer summers and winters were among the main concerns he spoke about. Warmer temperatures would mean that in future we could see most of the arctic melting in the summer.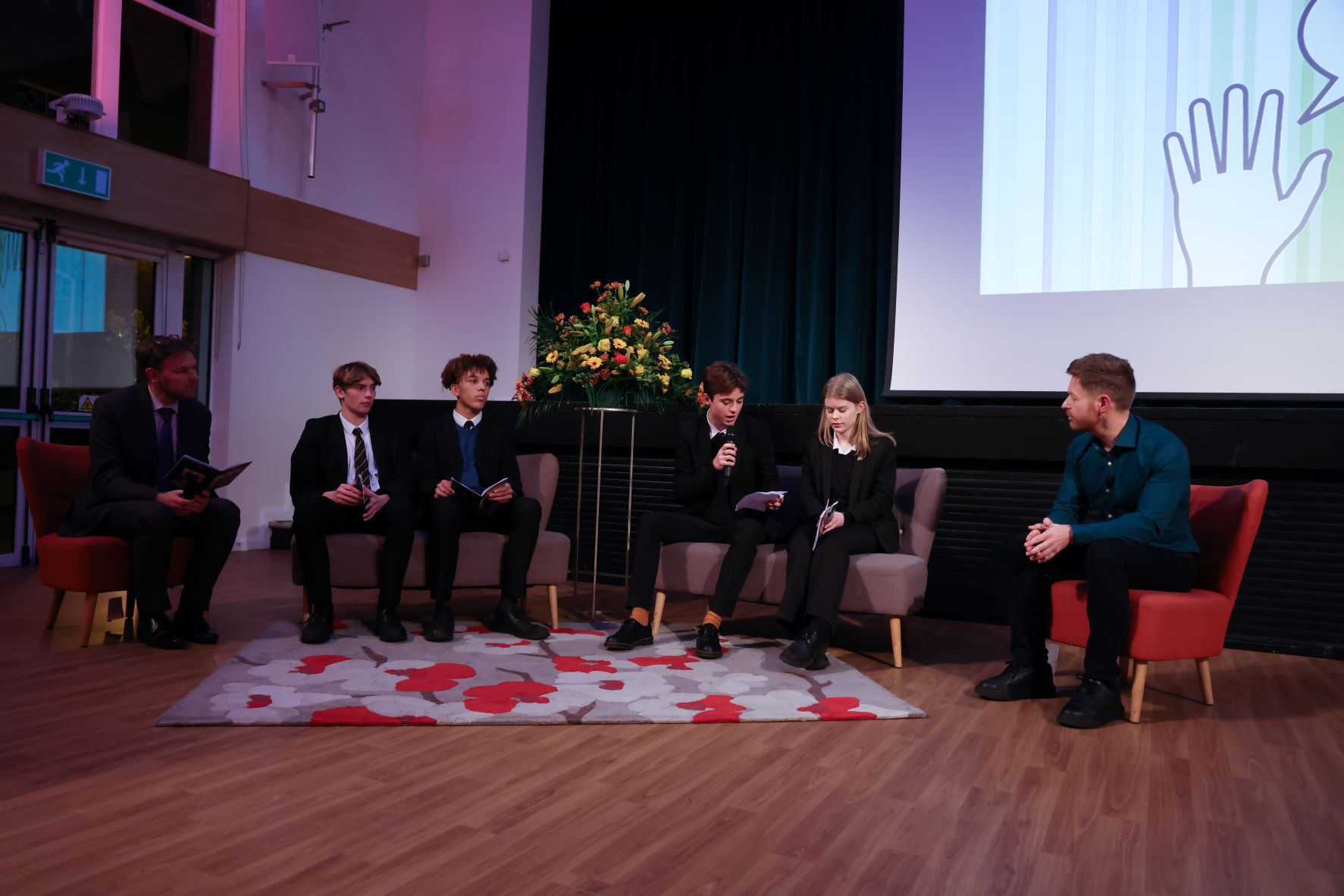 His inspiring talk was followed by an interview and discussion with a student panel, giving us the opportunity to ask Tomasz some questions of our own. It was a great opportunity to gain his insight on our own thoughts of meteorology and the future of our planet as a result of climate change. When asked about the school's plans to raise money to build our own weather station Tomasz was very enthusiastic about his support. He thought it was a great way for students to interact with the climate around us and would make learning about climate change and the weather a more hands-on experience.
I know I can speak for everyone when I say that Tomasz's talk was both insightful and enjoyable and has hopefully made everyone think about changes we can make, as a school and as individuals, to tackle climate change.