International Women's Day: Question Time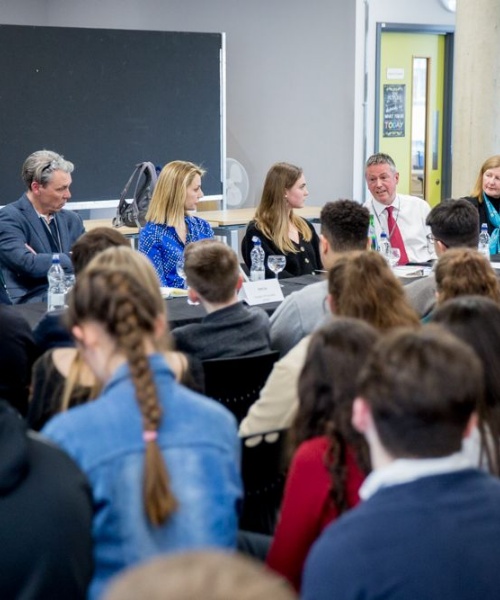 To mark International Women's Day the Lower 6th attended a Question Time at St Benedict's, focused on gender balance and equality.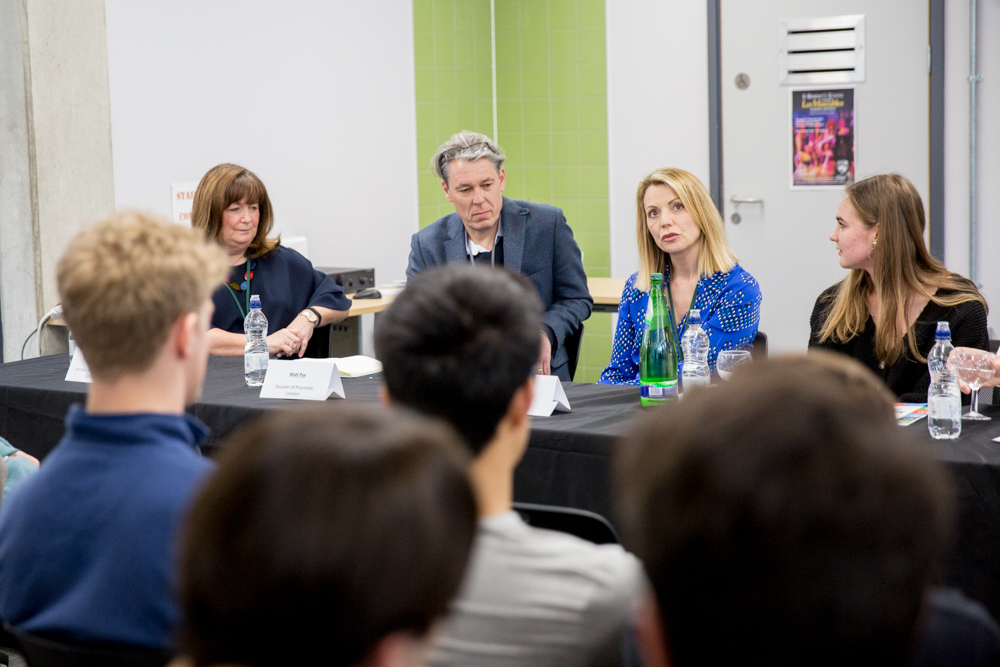 Students were able to put their questions to a distinguished panel of professionals: Jean O'Brien, former Marketing Director at Conde Nast; Lysbeth Fox, founder and CEO of Fox PR; Matt Pye, founder of Procreate London (International Advertising agency); David Howe, human rights lawyer and founder of Howe and Co; and Julie Pierce, formerly of Goldman Sachs. Question Time was ably chaired by Paulina Sienniak.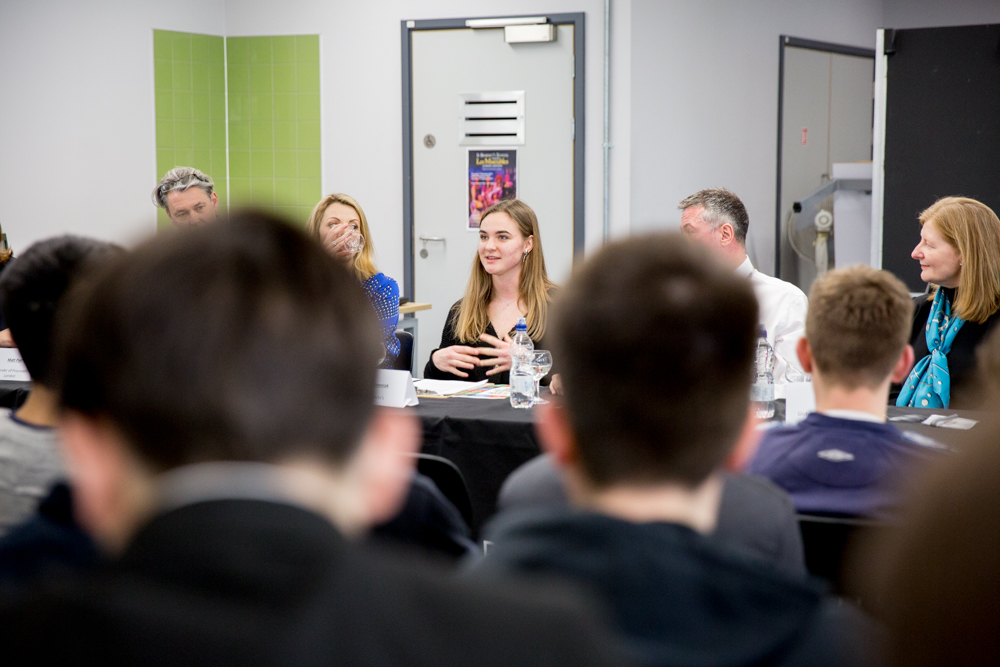 Here is a summary of the discussion.
What does IWD mean to you?
IWD is a celebration of what women have achieved, a conversation around what is happening right now, and a chance to contemplate how things can change in the future. We should not delude ourselves that it's an equal world and there is still a great deal to be done: only 6.4% of the directors of the FTSI 100 companies are women, for example, and it is estimated that the gender pay gap will not be aligned until 2050.
Whatever your view, IWD is clearly "a brilliant piece of marketing because we're all talking about it."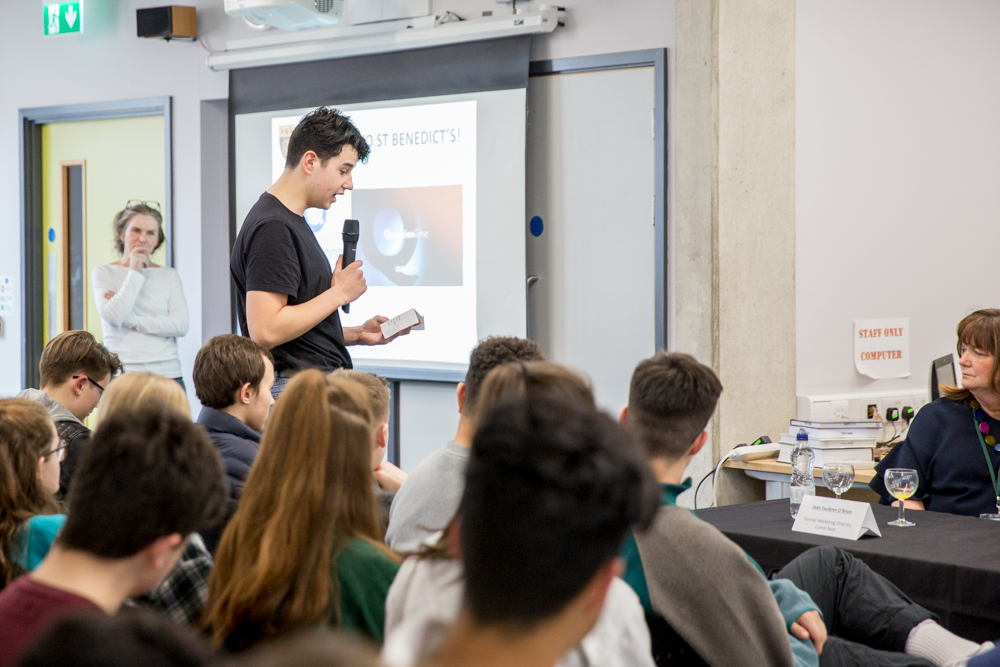 How would you address the cultural issues that form the background of the gender pay gap?
Organisations need to become more transparent about pay, and to promote and create an environment where women can be as successful as men. Business also has to change in its view of maternity and paternity leave, and to have "open and frank conversations about how it can help women to go up the job market", whether they have children or not.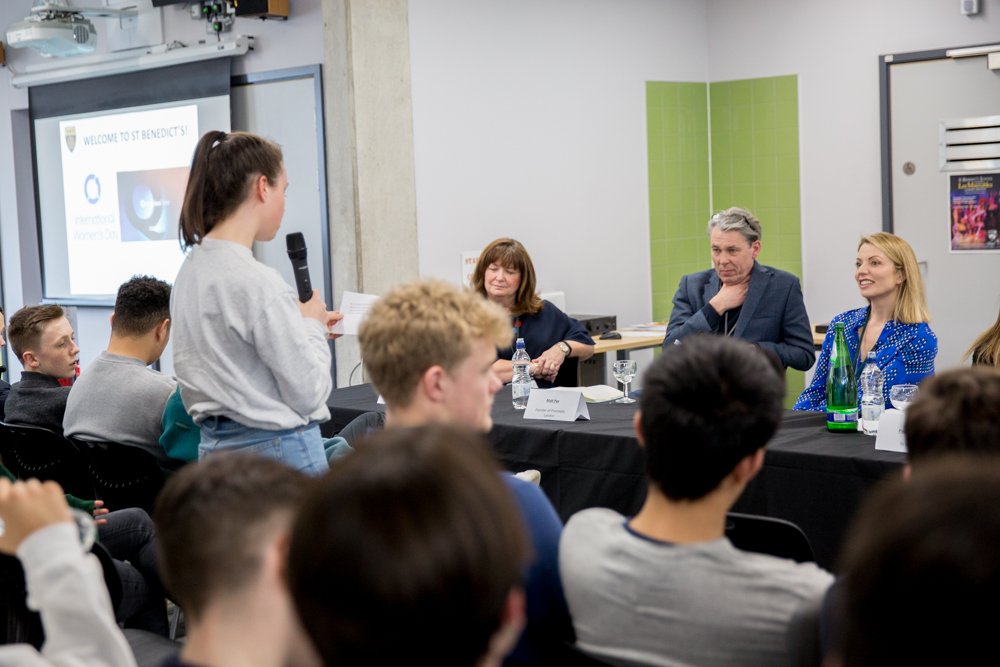 What are the most effective ways to counteract the negative stereotypes of feminism, especially in the workplace?
Although it can seem like an "angry" word, feminism is simply all about balance - not about women wanting to take over. It is important to remember that feminism seeks equality, not dominance.
Why haven't we achieved equality, despite legislation in place regarding pay?
Attitudes have changed dramatically in the space of one generation, but some remain deeply embedded in our DNA. Equality cuts both ways, however: why, for example, is the highest rate of suicide among young men? Because, for some reason (nature or nurture?) they still often find it difficult to talk about their emotions. We need to change this.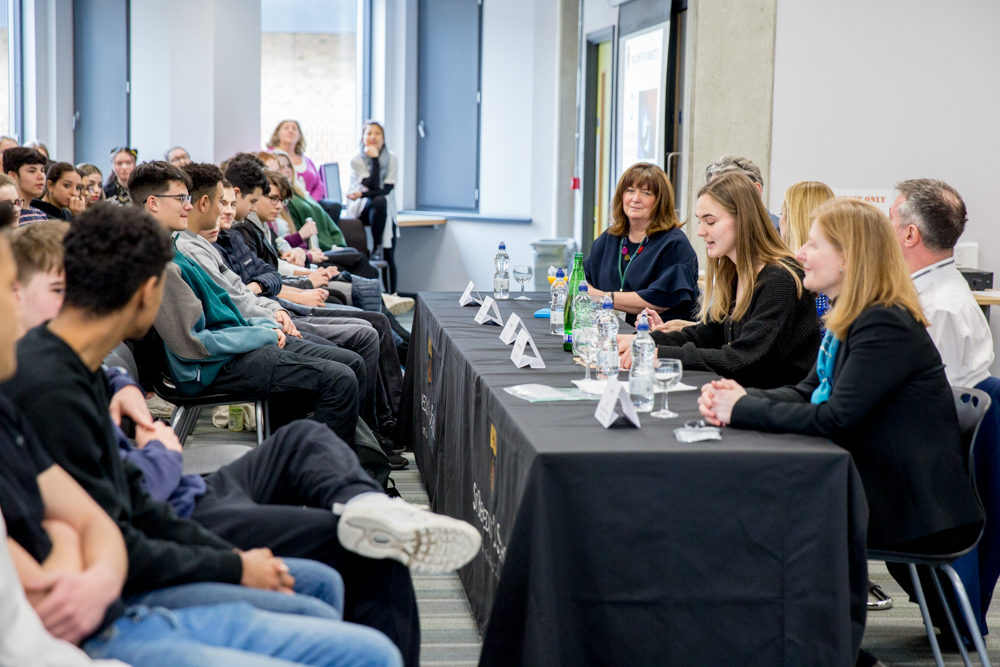 What would you change about the assumptions made by men of women?
Why are girls often described as "bossy" while boys are just demonstrating "leadership skills"? Curious.... We all have biases; it's a case of having to stop and reflect on what they are.
It should also never be assumed that a woman is any less ambitious once she has had a baby than she was previously.
How do you succeed in a male dominated environment?
A common problem is "bad behaviour such as talking over people and not allowing them to finish." The dilemma then becomes whether to respond in kind or to "call it out" – the latter being the braver option.
What can men do to help to achieve equality?
Quite simply – just be fair; treat women as you would like to be treated, and respect the people working around you.
We are grateful to the panellists for their insightful responses and for sharing their experiences and thoughts so candidly. Thanks to the Careers Department for organising this excellent event!