Lord Patten meets St Benedict's scholars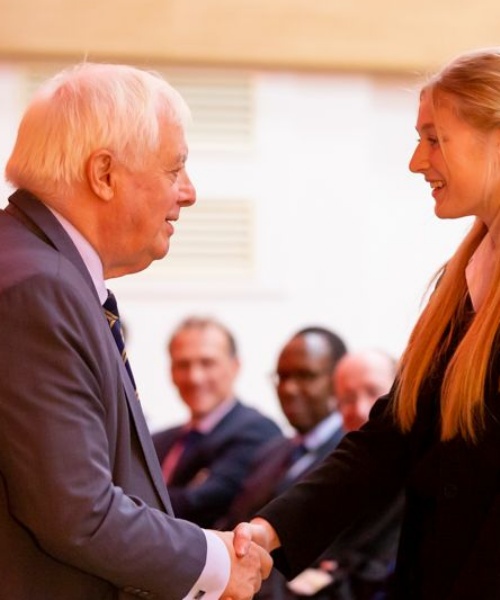 Lord Patten of Barnes, alumnus and Patron of St Benedict's, presented this year's Patten Scholarship awards on November 18th.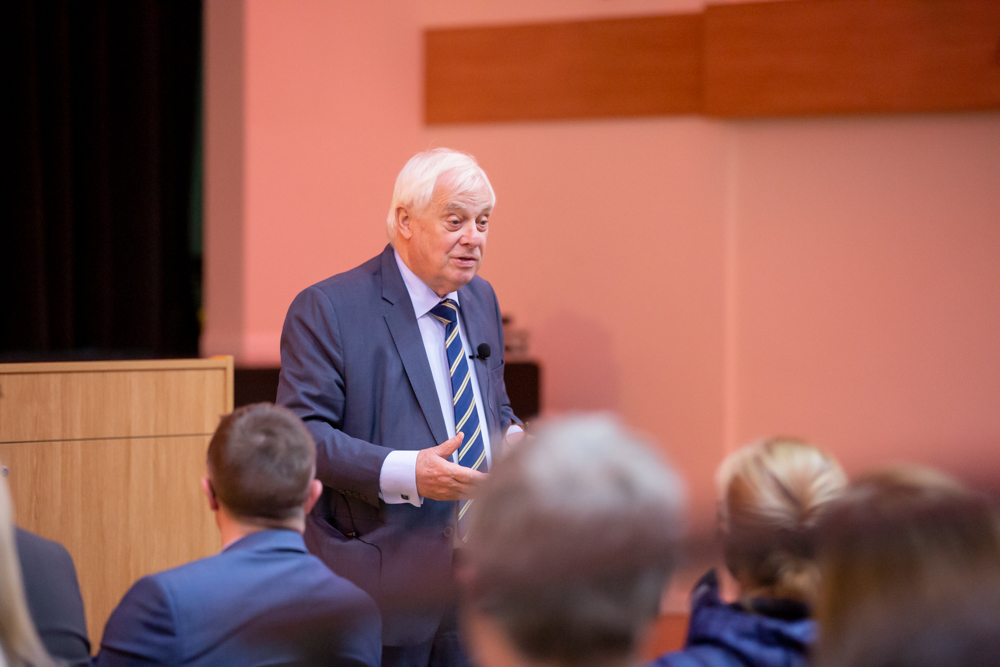 Lord Patten attends the Academic Scholars' Evening at St Benedict's each year. Chancellor of Oxford University and a Crossbench member of the House of Lords, Chris Patten was the last British Governor of Hong Kong and a Conservative politician until 2011.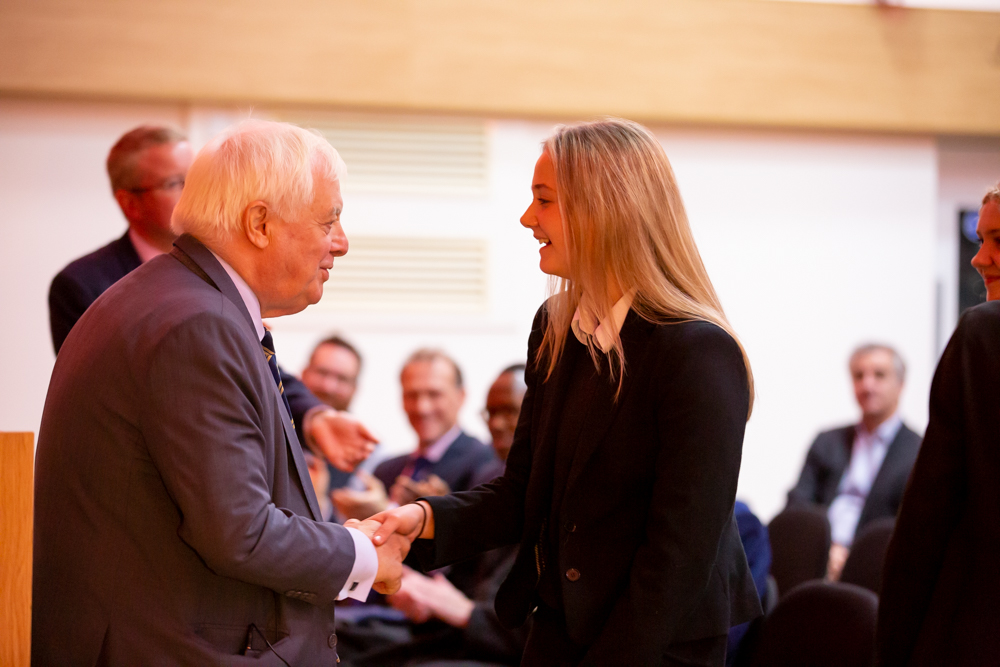 In his address, Lord Patten spoke of the importance of learning for its own sake. He said that the purpose of education is to help people to fulfil their potential, so that they can go on to make a valuable contribution to the world. "St Benedict's made me", he said. "It taught me to take learning seriously, and was the most important experience of my young life."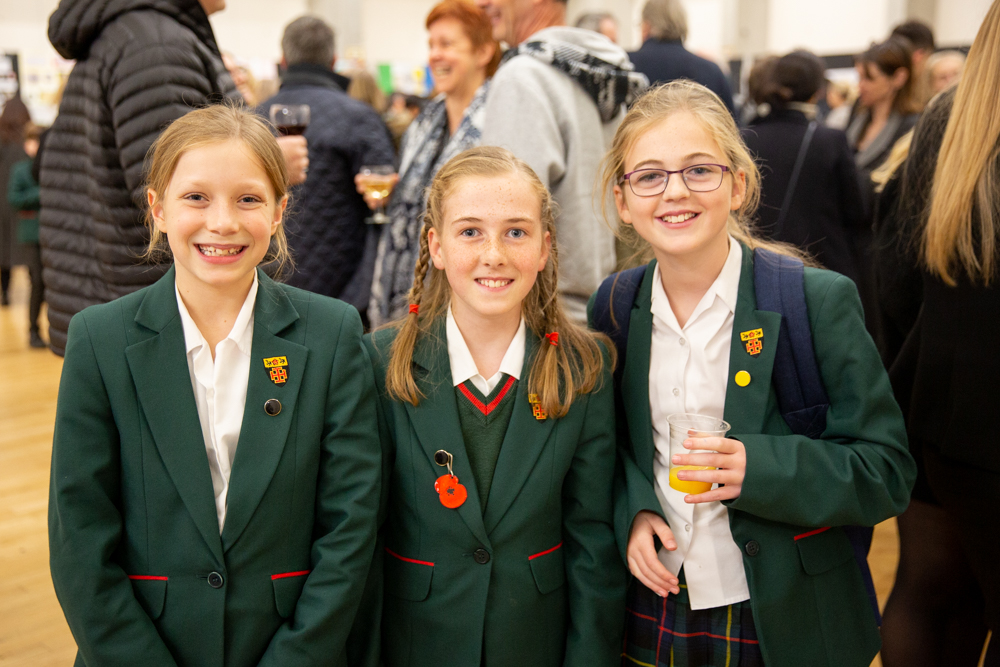 The evening was attended by parents and St Benedict's scholars aged 11 upwards; it began with four Sixth Form Patten Scholars in their final year talking about how they had used their awards to develop their academic interests by attending university courses and lectures in Classics (Valentina Elner-Kupcha), physics (Oliver Sharpe), history (Imogen Rose Barrett Mogilany) and medicine (Emilia McFadzean). Imogen won Lord Patten's prize for the most successful scholar.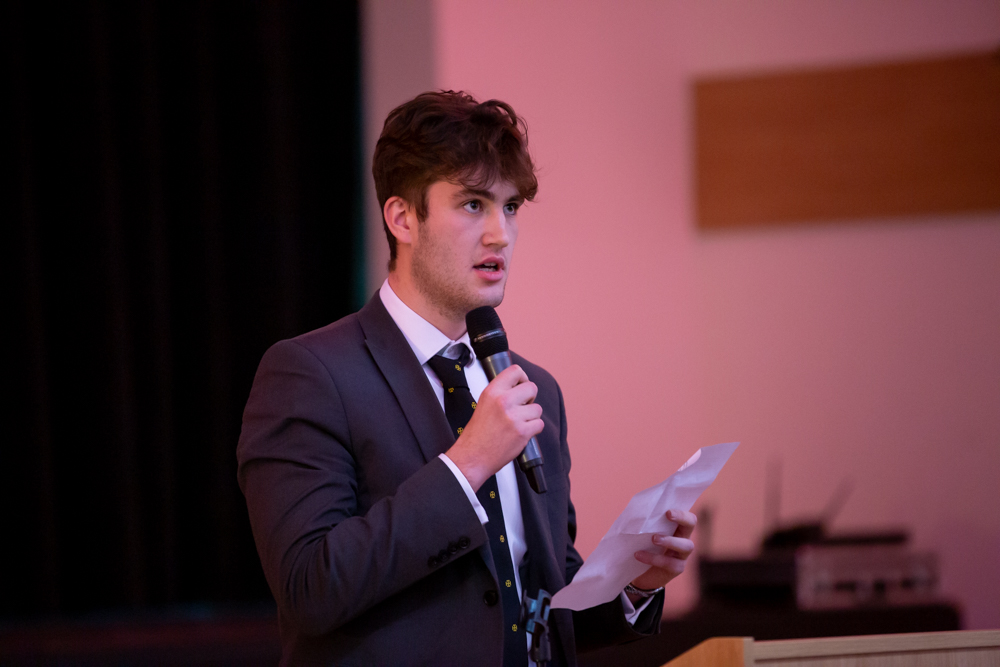 All four described how St Benedict's had encouraged them to read widely, to be intellectually curious and open to learning about a wide range of subjects. They also spoke about the school's Trethowan Society - weekly meetings which offer many additional opportunities for debate and academic exploration.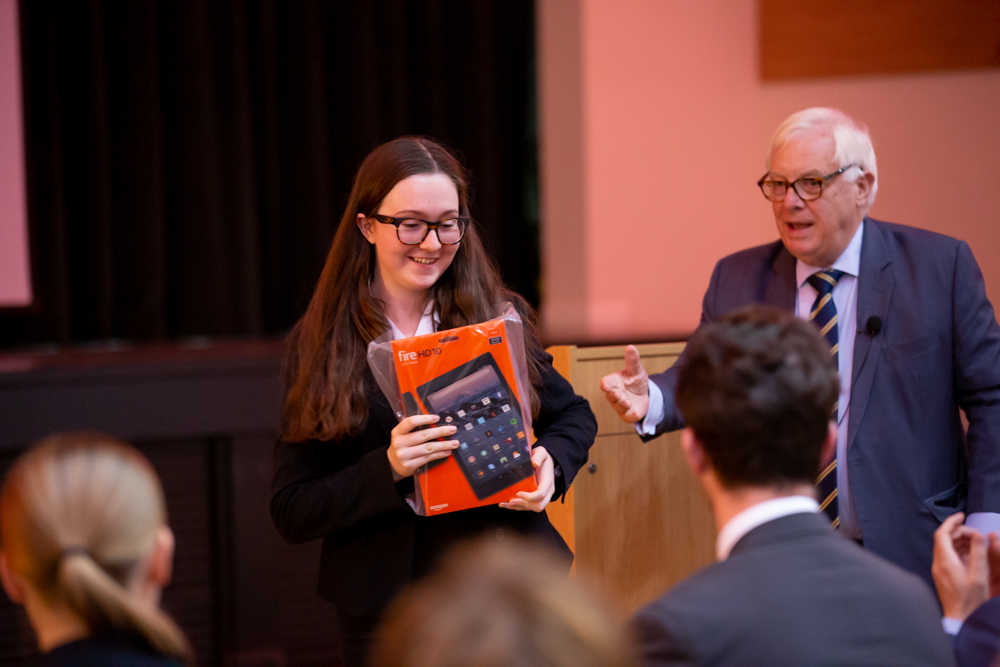 The new Lower 6th academic scholars were then presented with their awards by Lord Patten, Abbot Dominic Taylor and the Headmaster, Mr Johnson.