Local government lesson - from Cllr Mushiso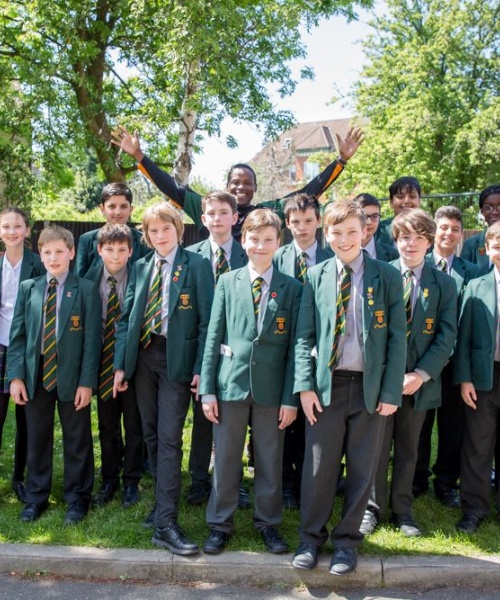 A Year 7 form group at St Benedict's has been learning at first-hand about the British democratic process, by following their tutor's campaign in the recent local elections. Mr Ron Mushiso was duly elected Councillor for Turnham Green.
Mr Mushiso, PE and Games Coach at St Benedict's, said:
"This was the third time that I had stood in the local elections, and I was voted in as Councillor for Turnham Green on May 4th. My form, who I see at least three times a day, was kept informed throughout my campaign and lived through the whole democratic experience - from the stories about the campaign all the way to the elections and the result. They're very interested and have already started to advise me about the policies I should pursue!
"The Sixth Form students also took a close interest in my campaign and some of them voted for me as they turned 18, exercising their civic duty and right to a free vote for the first time. I am delighted with the support the school has given me over the years. The messages of encouragement from students and staff have been overwhelming."
Mr Mushiso received 1,426 votes in a very competitive election. The Conservatives held on to win the ward with three new councillors: Cllr Joanna Biddolph, Cllr Ranjit Gill and Cllr Ron Mushiso. The previous incumbents had also been Conservative councillors but had either stood down or retired.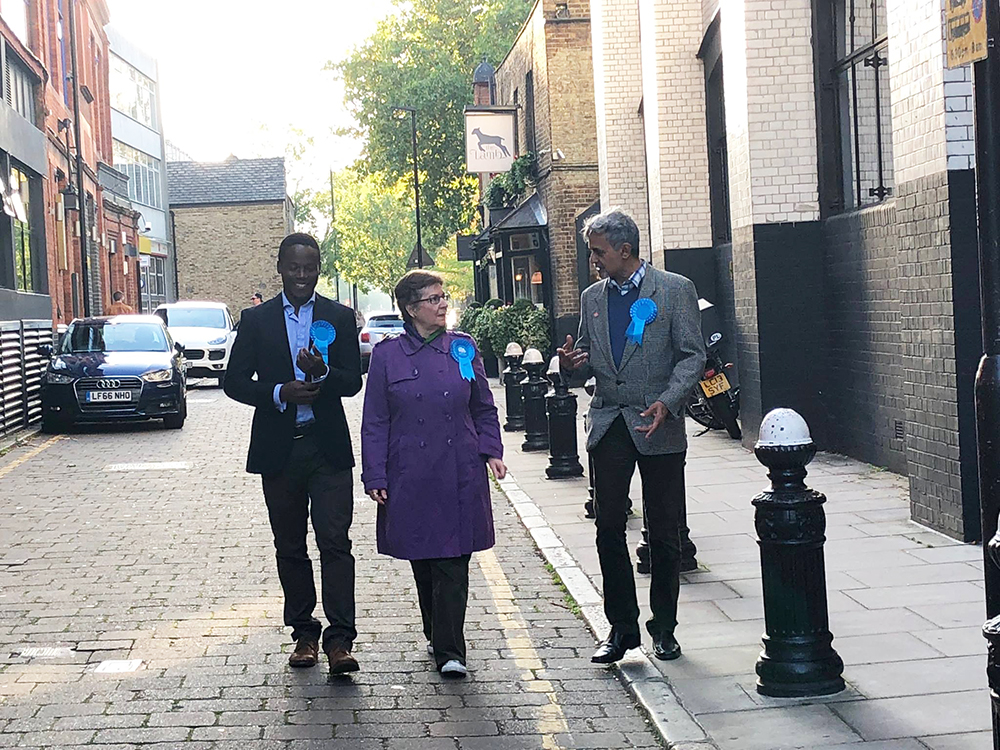 "I am hoping to open up access to the Sixth Form so that students can take on work experience placements in local government. This will allow them to see for themselves how democracy and politics work at the community level. By having this access they can feel empowered to affect change through community engagement and gain a meaningful understanding of our political processes.
"In terms of the manifesto pledges pupils were interested in the issues around tackling air quality, improving cycling infrastructure and keeping council taxes low."
Mr Mushiso's tutor group is currently looking at ways to reduce the use of plastic bags by using homemade cloth bags (which are made using old t shirts and jumpers) and have urged Mr Mushiso to take their ideas to his ward in Turnham Green.
Mr Mushiso added "We teach our pupils about democracy as the pillar of our British values, but actually seeing it at work through my candidacy and campaign has given them a unique perspective."
Form 3 pupil Zac Gormley, said: "It is important more people cycle instead of drive, so that the air quality can improve. I like finding out about Mr Mushiso's manifesto and learning about his work as a councillor."