Hockey and Netball Presentation Dinner
The annual celebration of girls' sport at St Benedict's took place on Wednesday May 3rd, with Guest of Honour Deborah Alawode, a Great Britain weightlifting athlete.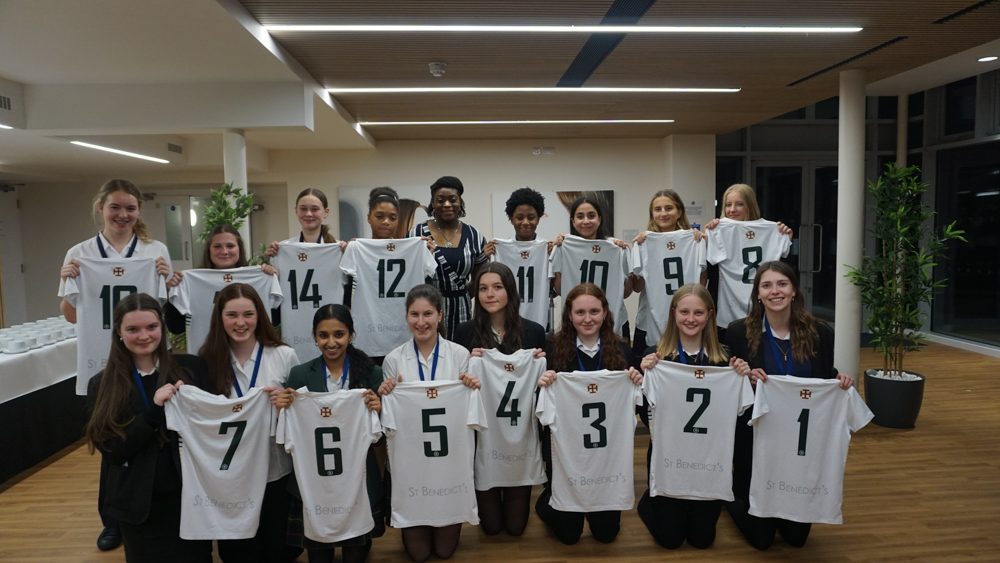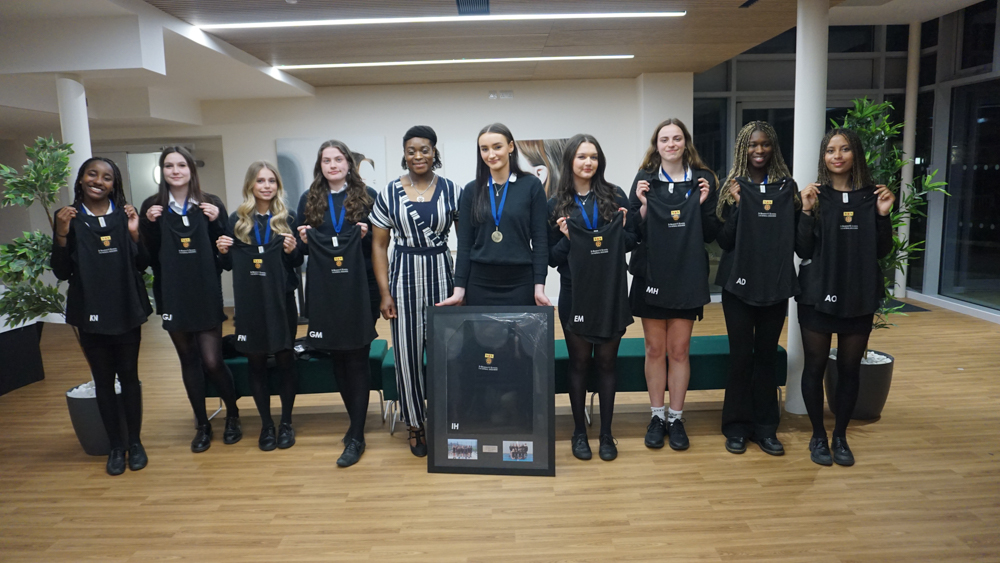 The Annual Hockey and Netball Presentation Dinner was as well attended as ever, with over 100 pupils and parents present. We were fortunate to have Deborah Alawode, a Great Britain weightlifting athlete who gave an inspirational speech to the audience. Deborah is a medical student at University College, London. She combines her studies with her successful weightlifting career, and competed in the Birmingham 2022 Commonwealth Games.
The Captain of Netball, Isabelle H, and Captain of Hockey, Rosaleen O, gave an overview of the season. This season has been the most successful for both hockey and netball and there were lots of highlights and successes to celebrate.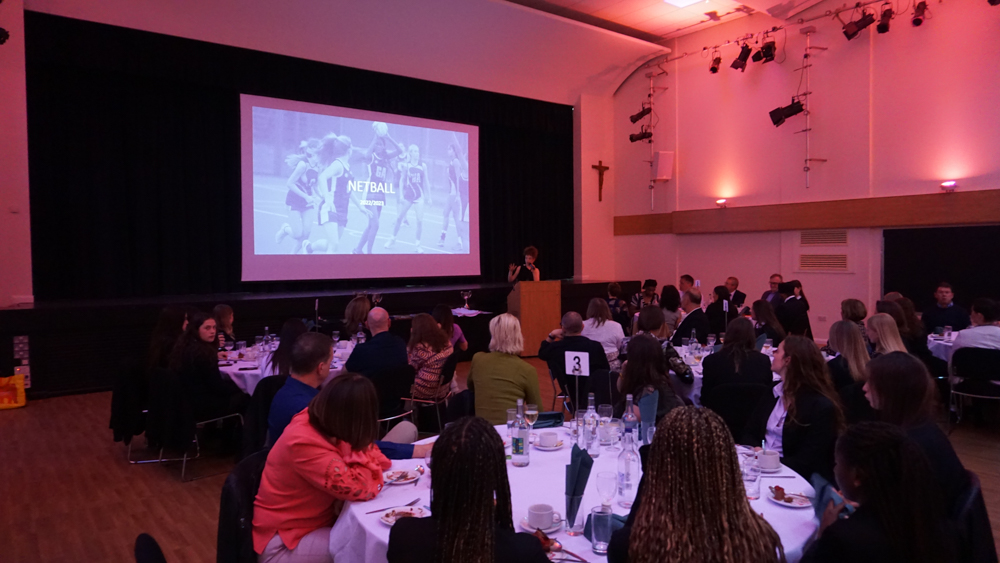 Isabelle writes:
Netball this year has showcased an enormous amount of talent within girls' sport at St Benedict's. Both terms have consisted of multiple, successful outcomes for the girls and every individual has grown over this time. There has been evident commitment across all age groups with continuous participation in strength and conditioning sessions before school and netball training after school. With the support and guidance from coaches, we have developed new skills, become fitter, and improved team communication on and off the court.
The evening was a great chance to come together and celebrate a successful season and hear from Deborah Alawode (Commonwealth Game Weightlifter) about her sporting achievement which first started from playing netball. She had an inspiring message for us all: "Achieving highly, academically, can go hand in hand with sporting excellence."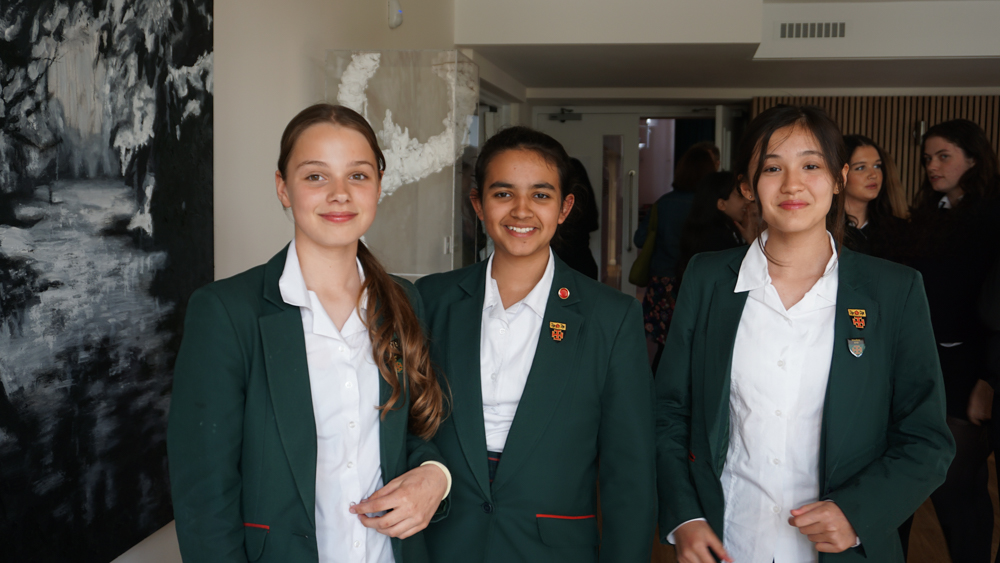 Rosaleen writes:
The standard of hockey played by all age groups this season has been better than ever. From teams winning their London tournaments to going far in national competitions, we have really seen the advancement of hockey in recent years at St Benedict's and this is a testament to the talent and coaching of girls' sport at school.
In hockey, three age groups won their County round and four age groups were runners-up in the next, Regional round. The 1st team really came together as one, playing high quality hockey and working well with each other to win matches. Our greatest achievement of the season came in the national Independent Schools Hockey Cup, where we reached the semi-final of the plate competition.