Upper Sixth Pre-University Academic Programme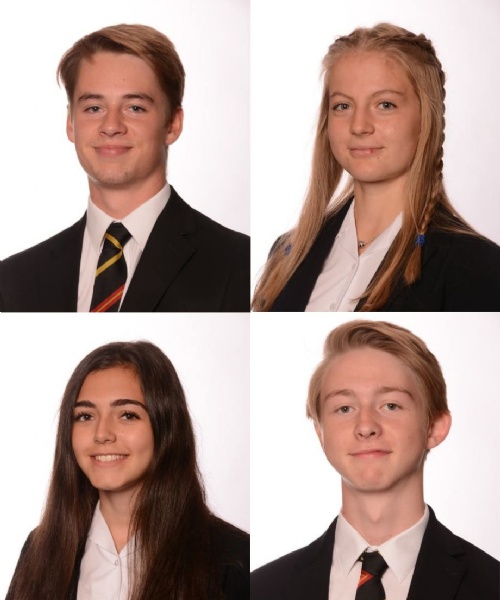 With the unexpected cancellation of their A level exams, St Benedict's Upper 6th (Yr 13) students have turned their attention to the next chapter in their lives, with a challenging programme of academic seminars and tutorials designed to prepare them for undergraduate study.
Since March, when St Benedict's was forced to close its doors because of the Covid-19 crisis, all pupils from the nursery to the Sixth Form have been following a 'normal' school timetable, with online lessons and face-to-face teaching.
With the cancellation of their A levels, students in the Upper 6th have used this time to consolidate their learning by engaging in a challenging and wide-ranging programme of academic seminars and tutorials - tailored to cover the university courses they have all applied for, and also to extend their knowledge of other subjects.
Here are some examples of their work.
The Test of False Belief and the Theory of Mind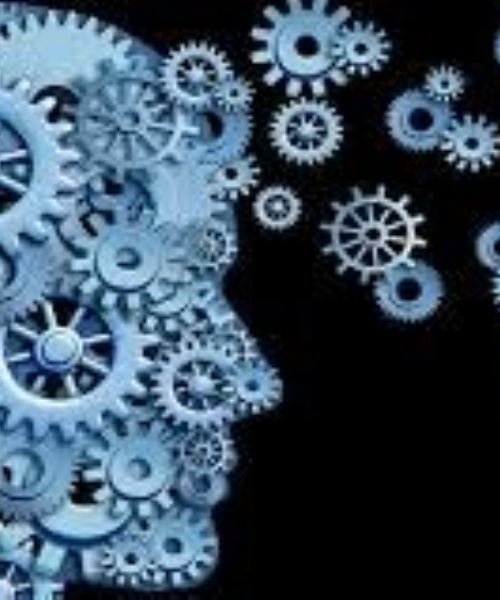 A level Psychology student, Joe McDonald, asks, How valid is the Test of False Belief in measuring the development of Theory of Mind?
Joe has an offer of a place to read Psychology with Cognitive Neuroscience at the University of Nottingham.
During this process I have found strengths and possible weaknesses in myself. For example, when I find something I am interested in I will read non-stop until I can't read any longer. Unfortunately this led to me making notes on things that weren't entirely relevant even though they were so interesting! As the weeks passed, I learnt to stay on topic by simply asking myself the question: "Am I going to be able to put this in my essay?". When I answered "No", I saved the tab for reading later and got back to research I was going to use in my essay. Overall, I really enjoyed producing this piece of work and it was a nice taste of what's to come.

Joe McDonald
J.S. Mill and Gender Equality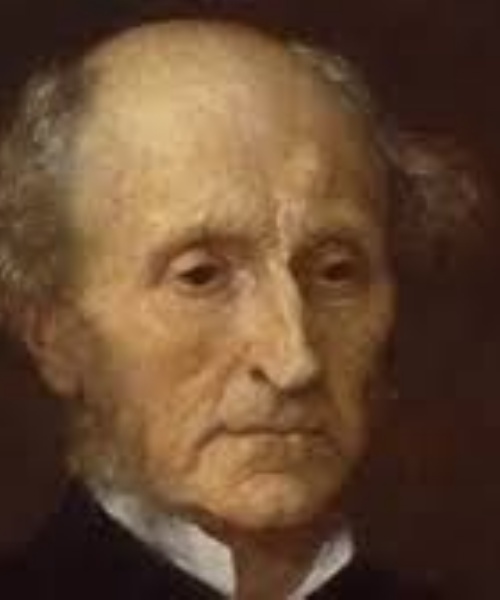 Kristian Thomson asks, To what extent was J.S. Mill revolutionary in developing the notion of gender equality?
Kristian has an offer of a place at Bristol University to read Politics and Economics.
I have learnt how to construct extended essays, acting on feedback to improve on my essay, and to skim read, to take only the most useful information out of long extracts.
I'd just like to say thanks for everything. It was challenging at times but I really enjoyed it.
Kristian
Green Chemistry
Olivia has an offer of a place at Nottingham University to read Chemistry.
(Extract from her research)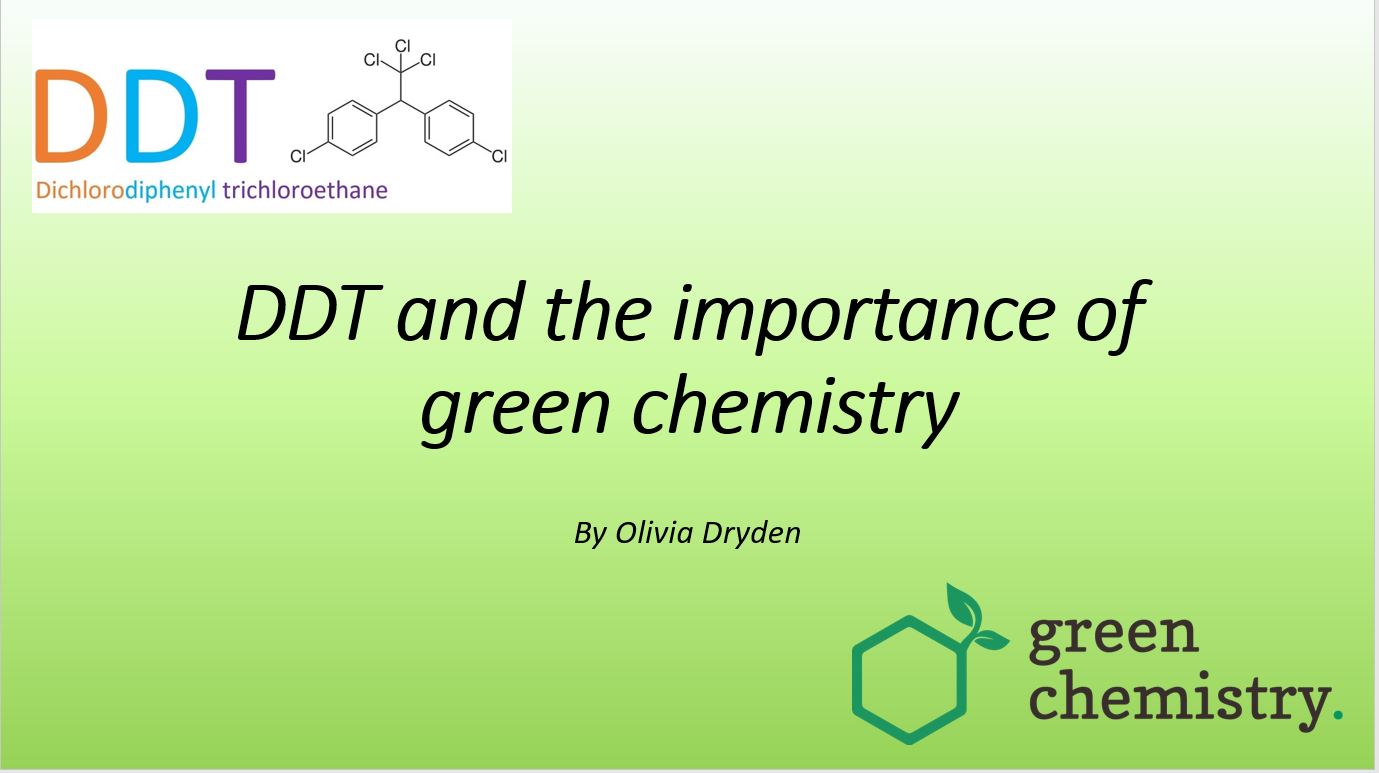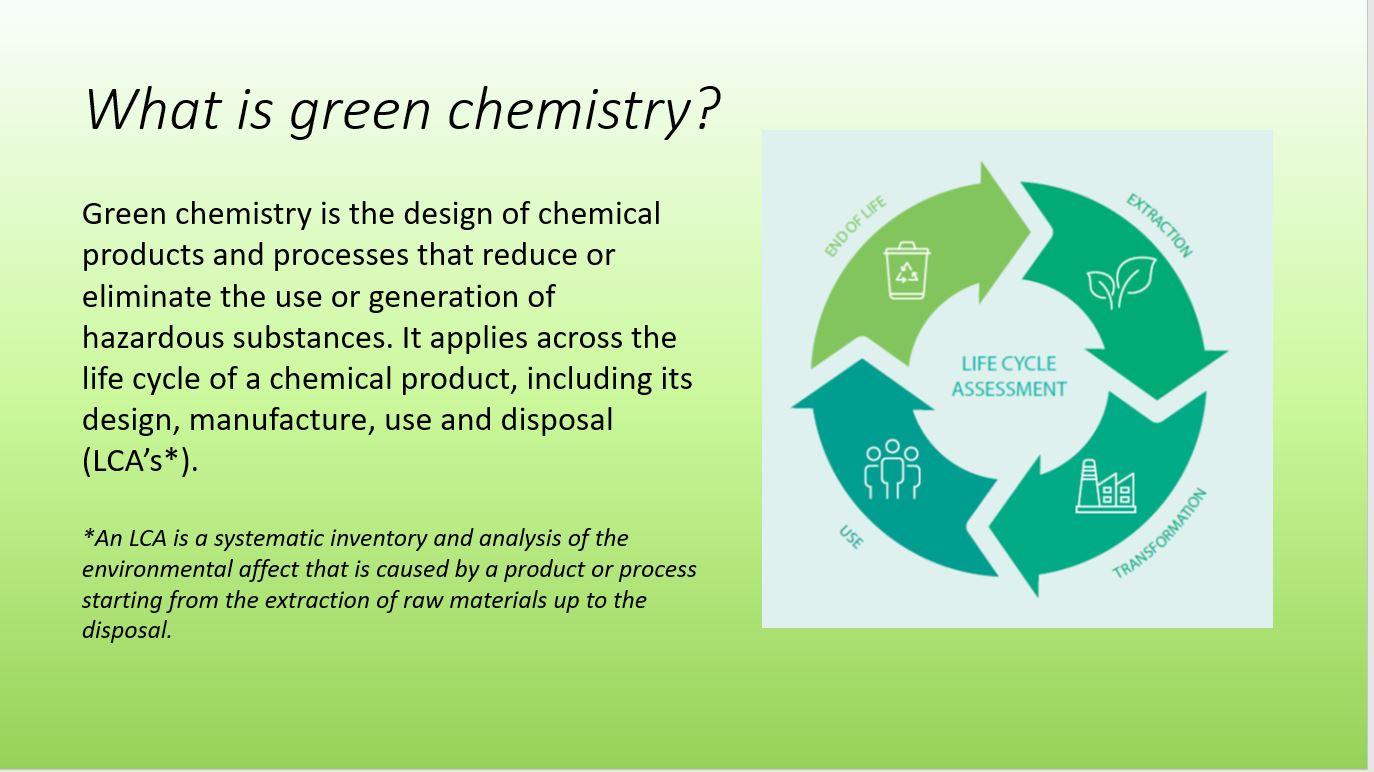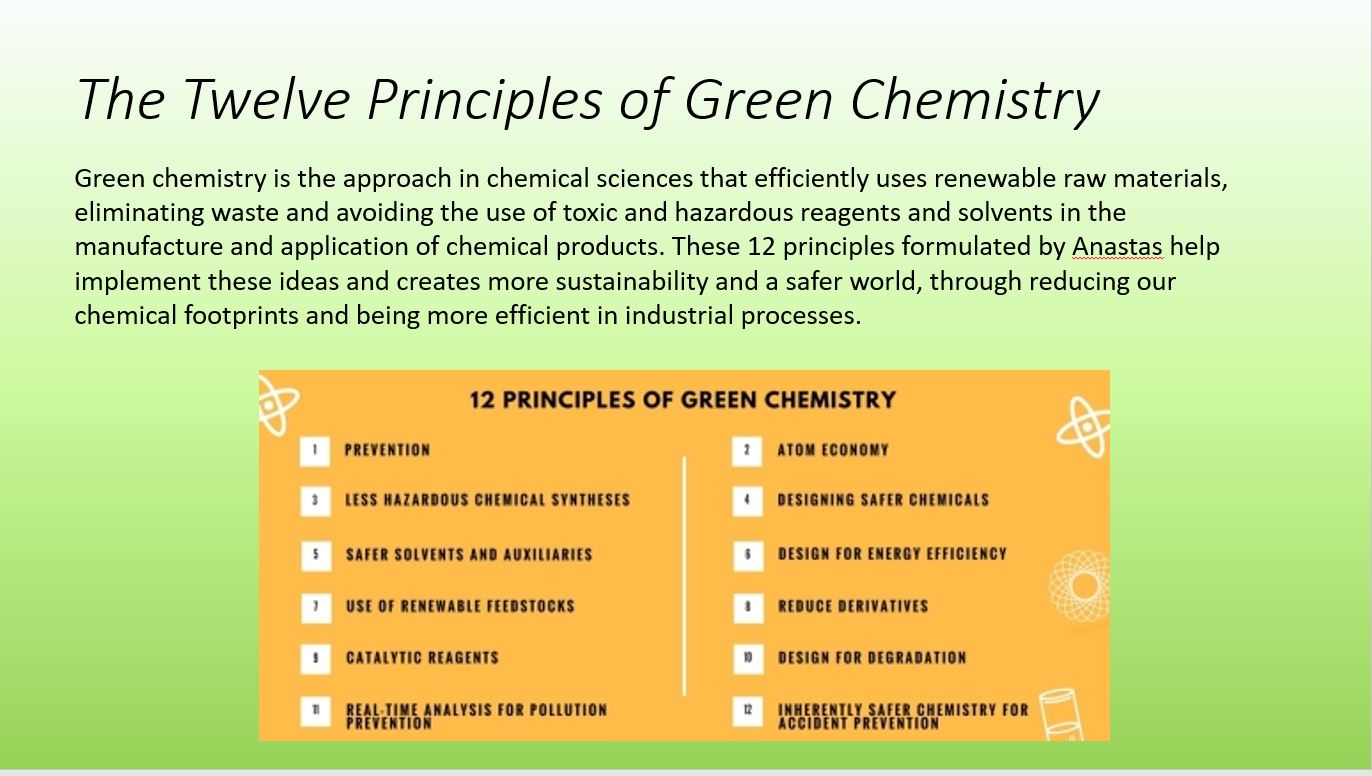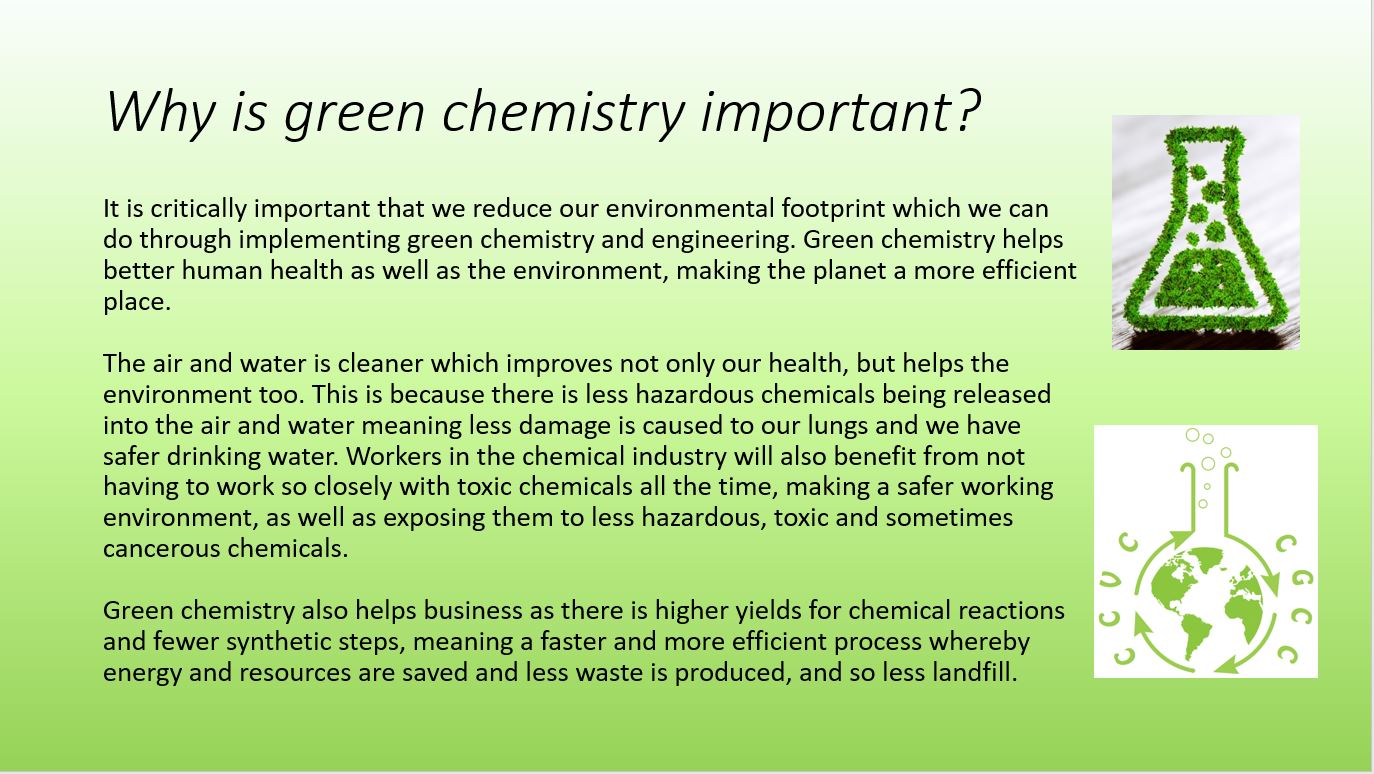 Levothyroxine - a history
Here is an extract from Emilia McFadzean's research on Levothyroxine, following Dr Hill's seminars - Medicines by Design. Emilia is a future medic.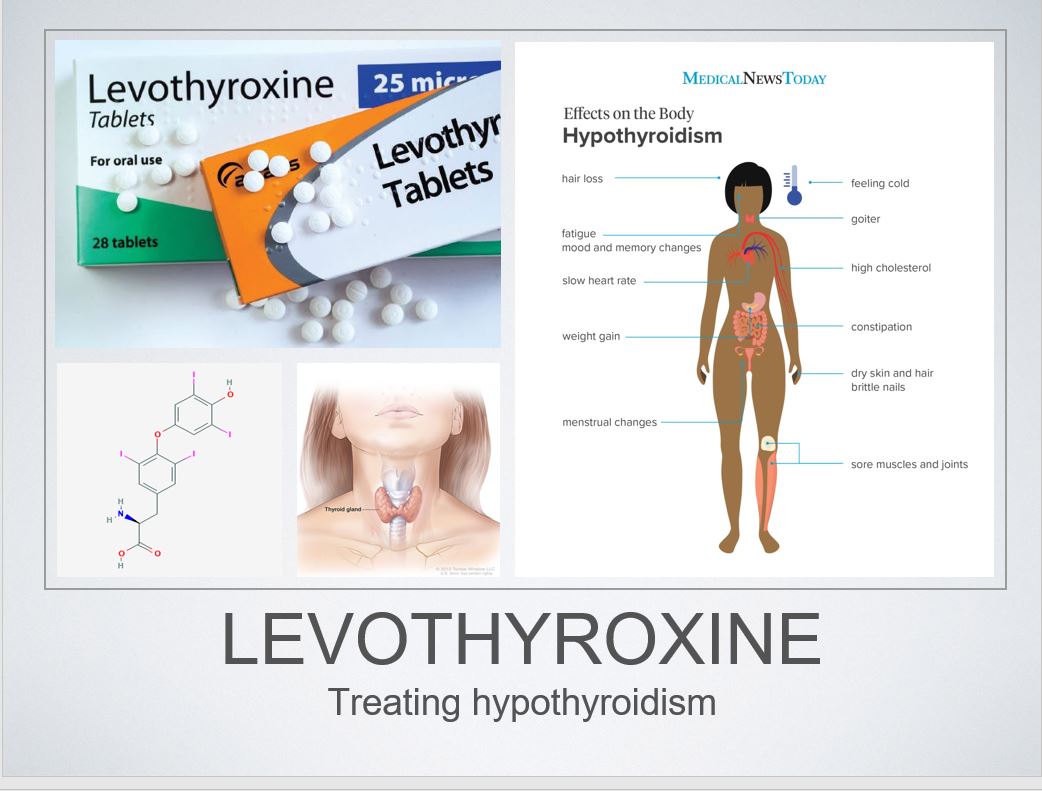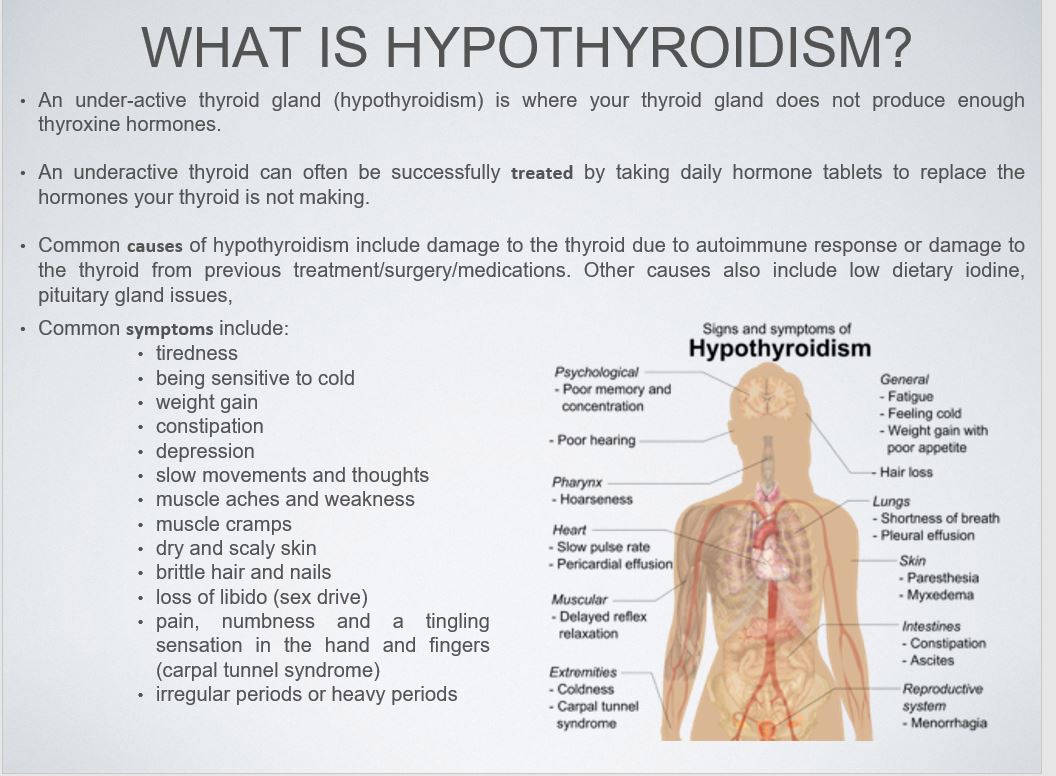 As a future medic, this was a valuable activity for Emilia. (Dr Hill)
Alfred Hitchcock's female characters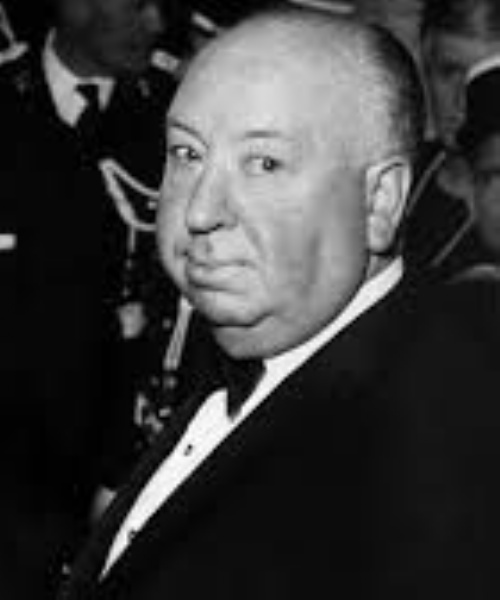 Evie Lyons wonders how Alfred Hitchcock would fare in Hollywood today.
Evie is planning to study Film and Television at Bristol University.
I have found that the pre-university project has given a very helpful insight into what putting together actual university projects will be like. The advice from my tutor really helped me find focus in my project and helped me strategise how to present the clearest and most convincing argument possible - both skills that I will definitely utilise in my university studies. The pre-university project has been a very interesting and overwhelmingly positive experience throughout, and has provided me with great advice that I shall use in approaching my university projects in the future.

Evie Lyons
Quantum Numbers
Here is an extract from William Gorniok's research on Quantum Numbers. William has a place at Bath University to read Chemistry.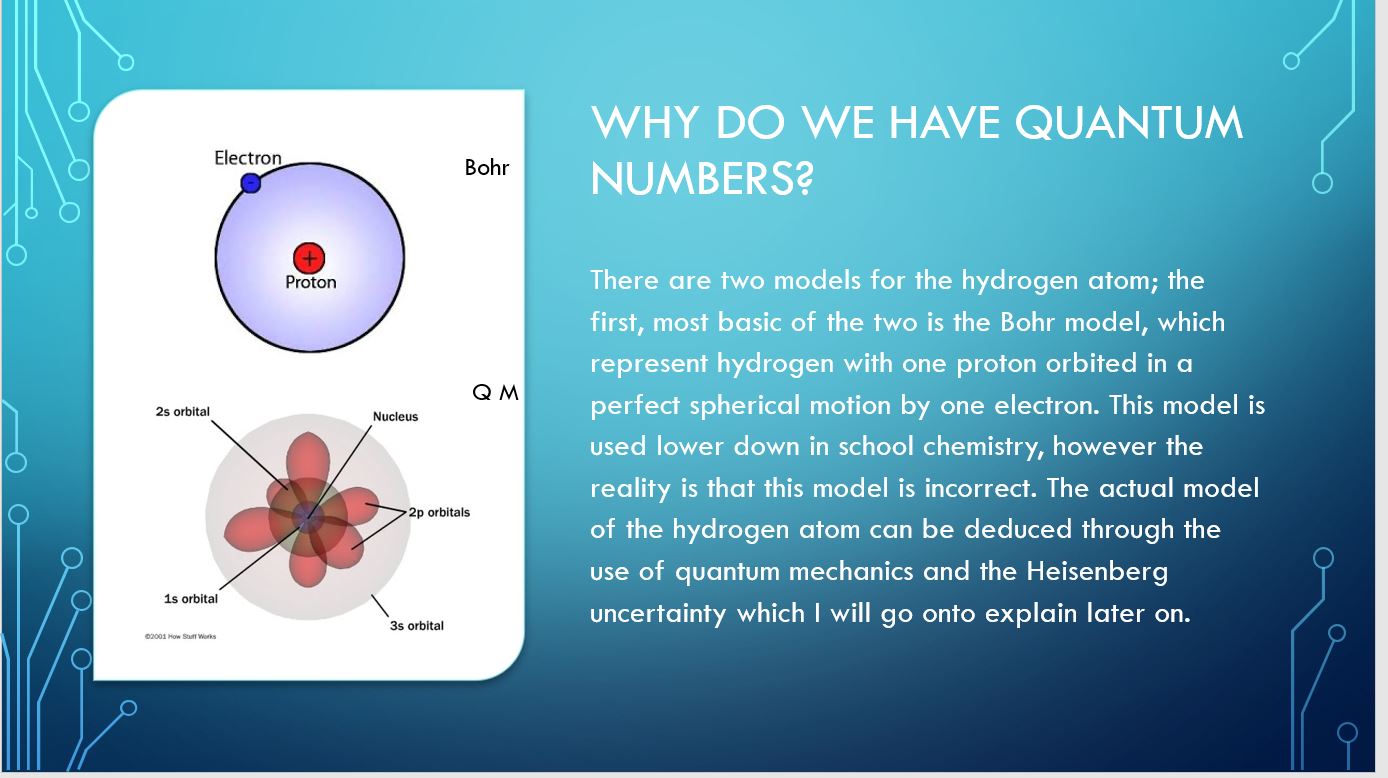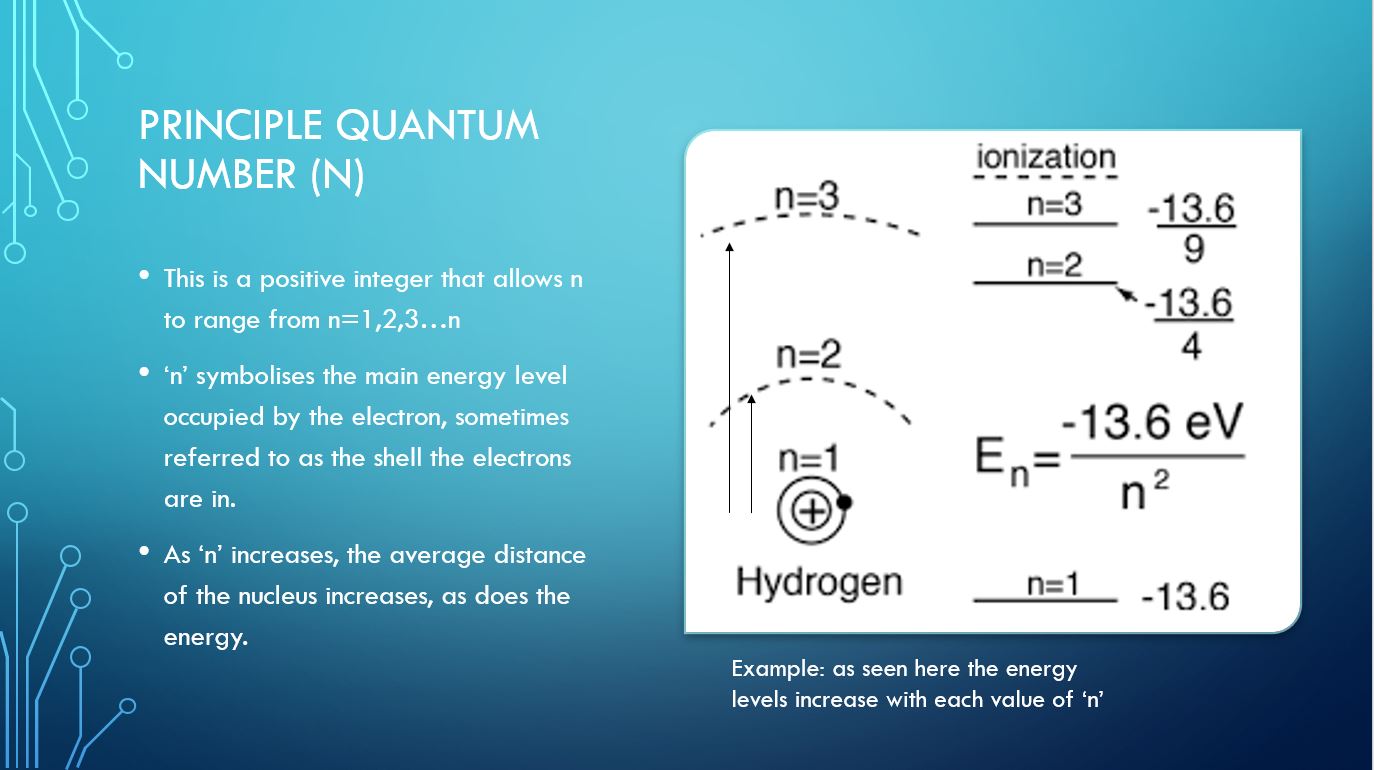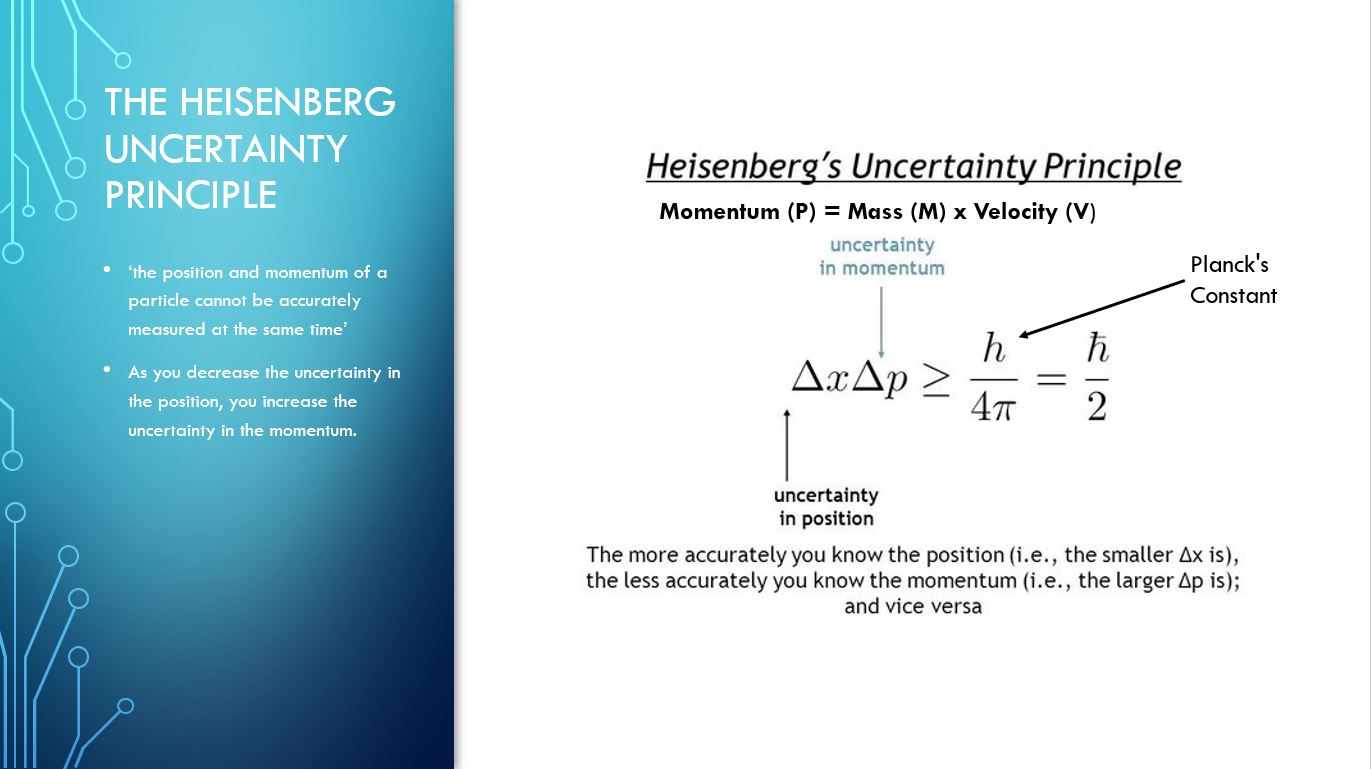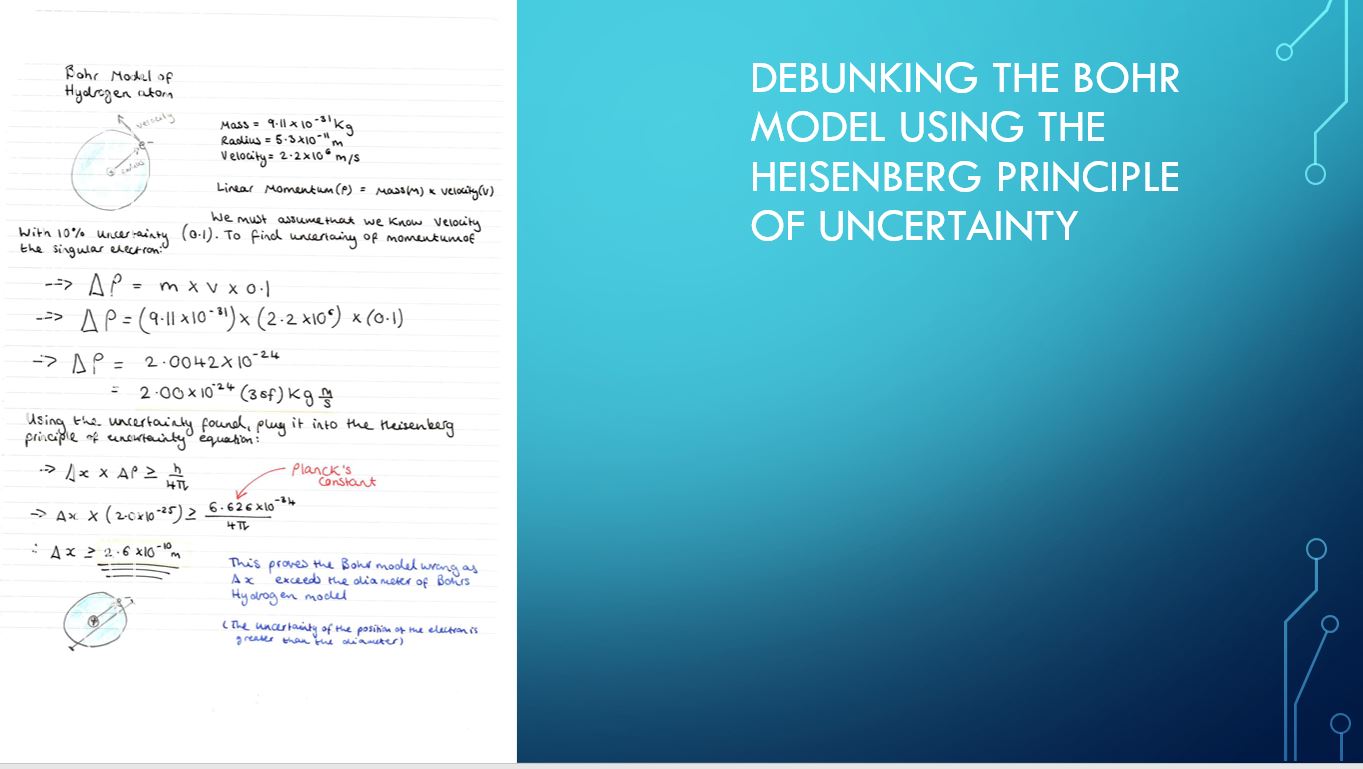 The seminars were a very enjoyable experience and learning about topics outside your chosen subject was interesting. I really enjoyed learning about how modern day medicine came about and how the idea of medicine dates back to the Greeks. Furthermore, I think that having some time to talk to people other than your family was a great idea for people (me) who need some other social contact.

William Gorniok
Programme of Academic Seminars and Tutorials
Course topic and teacher

Course description

Theology/History

The course will look at the historical and theological background of the Reformation and explore key events from throughout the period, including the Diet of Worms and the 30 Years War

In Our Time

Explore every aspect of human endeavour (arts, humanities, science, religion, culture, mathematics, philosophy, music.... ) through the superb Radio 4 series 'In our time', in which invited experts discuss one of a huge variety of  topics.

Every week, you will listen to an episode in advance of the seminar, then go deeper with suggested further reading and exploration, and in the following seminar, discuss your thoughts, ideas and what you found out with the group.

Philosophy with

Visiting Speakers

Be prepared to think carefully and very hard, to say precisely what you mean and to defend or justify your thoughts on a variety of important and fundamental ideas. Every seminar will be an intense and hugely enjoyable mental workout.

English Literature

This is a course on Gothic Literature. It is an introduction to some of the key Gothic texts in English Literature including Mary Shelley's 'Frankenstein', Emily Bronte's 'Wuthering Heights' and Angela Carter's short story collection 'The Bloody Chamber.'

European Cinema

Modern Language Film Culture

These seminars will cover a number of contemporary French and German films (with subtitles). Links will be provided to watch and read material before the sessions which will then be discussed by the group. We will be analysing the ways in which the films are made and how they reflect French and German culture. 

Modern World History

This course of discussion groups will explain how the modern world around us was created. It reaches back further than you might think with the creation of the first truly global empire by Genghiz Khan, and the waves of change that this brought about over the next 600 years or so leading to the industrial revolution and the modern age.

Ancient World History

This course will go right back to the very earliest days of human history and seek to show that the patterns and themes of the ancient world still have a huge bearing on the nature of the world around us from the food we eat to the political systems of different countries.

Politics

Every week there will be a discussion on current British or international politics which will encompass current events, institutions, ideology, personalities and more. Students will be set a task based on a podcast, tv programme or newspaper article to complete before the seminar takes place. Lively debate will be encouraged!

Global Challenges

An in depth introduction to key concepts surrounding the most crucial global challenges the planet is facing. From the Anthropocene to sustainability. This module will get you to critically engage with current academic literature, scientific reports, film and documentaries to explore the challenges faced by the human species. 

Chemistry

Medicines by Design

A study of the history, design and manufacture of pharmaceuticals and the role of the Organic Chemist.

Music

Opera – performance and practice

Brazilian Music

Recording and Producing Music

Women and Music

Art

With technology rapidly advancing and photo manipulation tools becoming easier to use, how do we trust what we see? We will be following the BBC4 series 'The Age of the Image' by James Fox as a starting point to consider the power of the image as it becomes more powerful and less trustworthy than ever before.