Mastermind 2018 winner!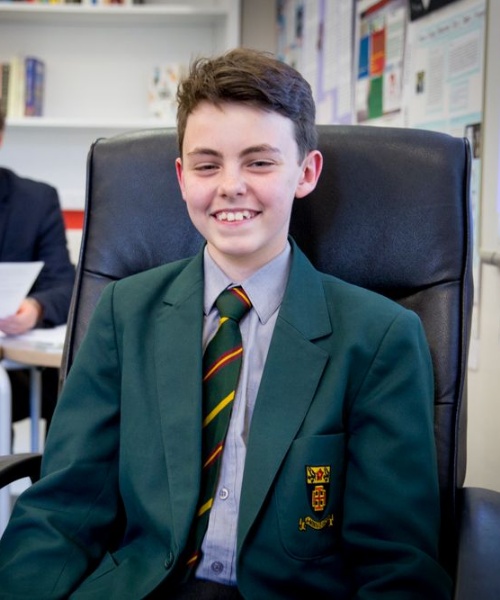 Pupils in Upper 4 (Year 9) have been battling it out in a Mastermind contest over the last three weeks, which concluded in a nail-biting final in the Helikon Centre.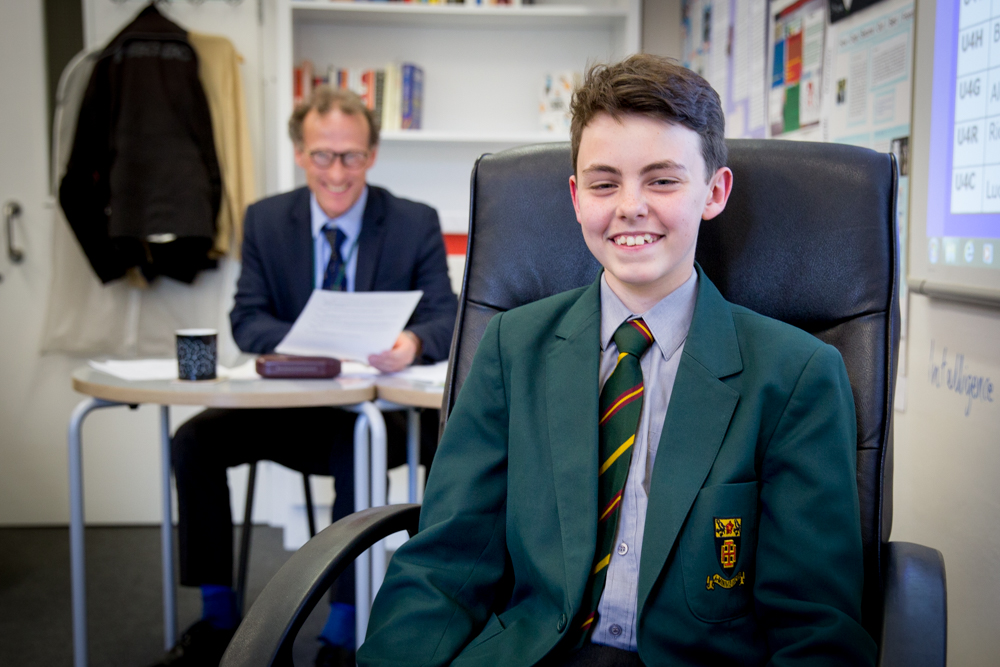 Everyone in the year took part in the 1st round, answering 25 general knowledge questions in form time. The top 3 from each form went through to the 2nd round.
Round 2 was the chance to choose a specialist subject: these included the Greek Civil War (1942 - 1949); Harry Potter; Greek Mythology; the 2015 Ashes between England and Australia; the Belfast Blitz WW2 and Cryptocurrencies. Ten questions on the specialist topic and 5 general knowledge questions selected one winner from each form to go through to the final.
The Final took place on Monday 21st May in the Helikon Centre after school, and was the same format as the 2nd round, with an audience, black chair, fierce-but-fair question master and lots of tension!
Congratulations to the winners, who kept cool under pressure and demonstrated their formidable knowledge – general and specialist alike:
First: U4G Alex Mills The Lord of the Rings films
Second: U4O Gregor Brindle Current British politics
Third: U4Y James Hunter The Next Step (TV series)
U4H Barnaby Watts Life of Andrew Strauss
Other finalists:
U4B Ahmed Baayou Rules of Football
U4R Richard Mercer National Football League
U4C Lucas Holmes Movie sound tracks