Senior School Book Week 2022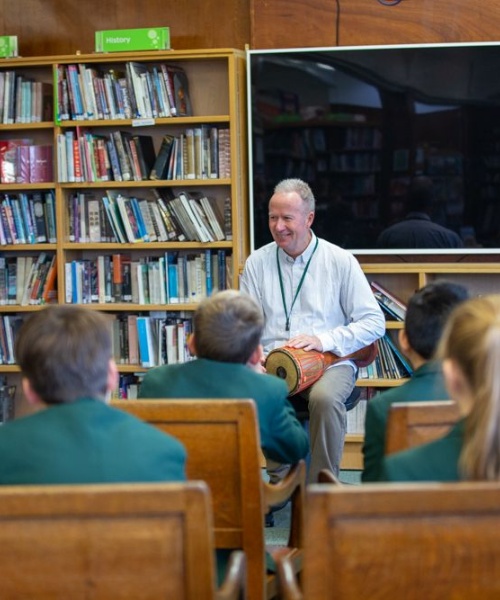 St Benedict's students attended a range of talks and events during their Book Week in November.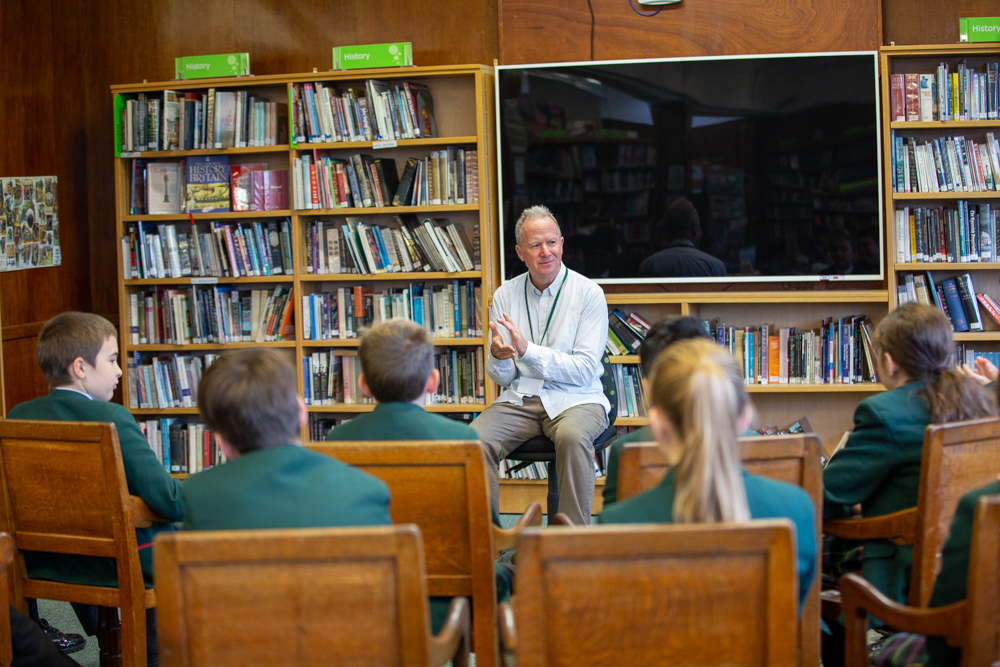 St Benedict's Librarian Emma Wallace writes:
For our 2022 Book Week, we initially teamed up with the Junior School during their Book Week before half-term, sharing visiting author Ross Welford on Tuesday 18th October. Form 3 were treated to a talk with Ross, exploring his fantasy novels, which many of the pupils were familiar with, such as 'The 1000-Year-Old Boy'. Ross included a number of magic tricks during his talk which went down a storm with pupils and added to the entrancing atmosphere. Many pupils were keen to get their copies of Ross's books signed at the end.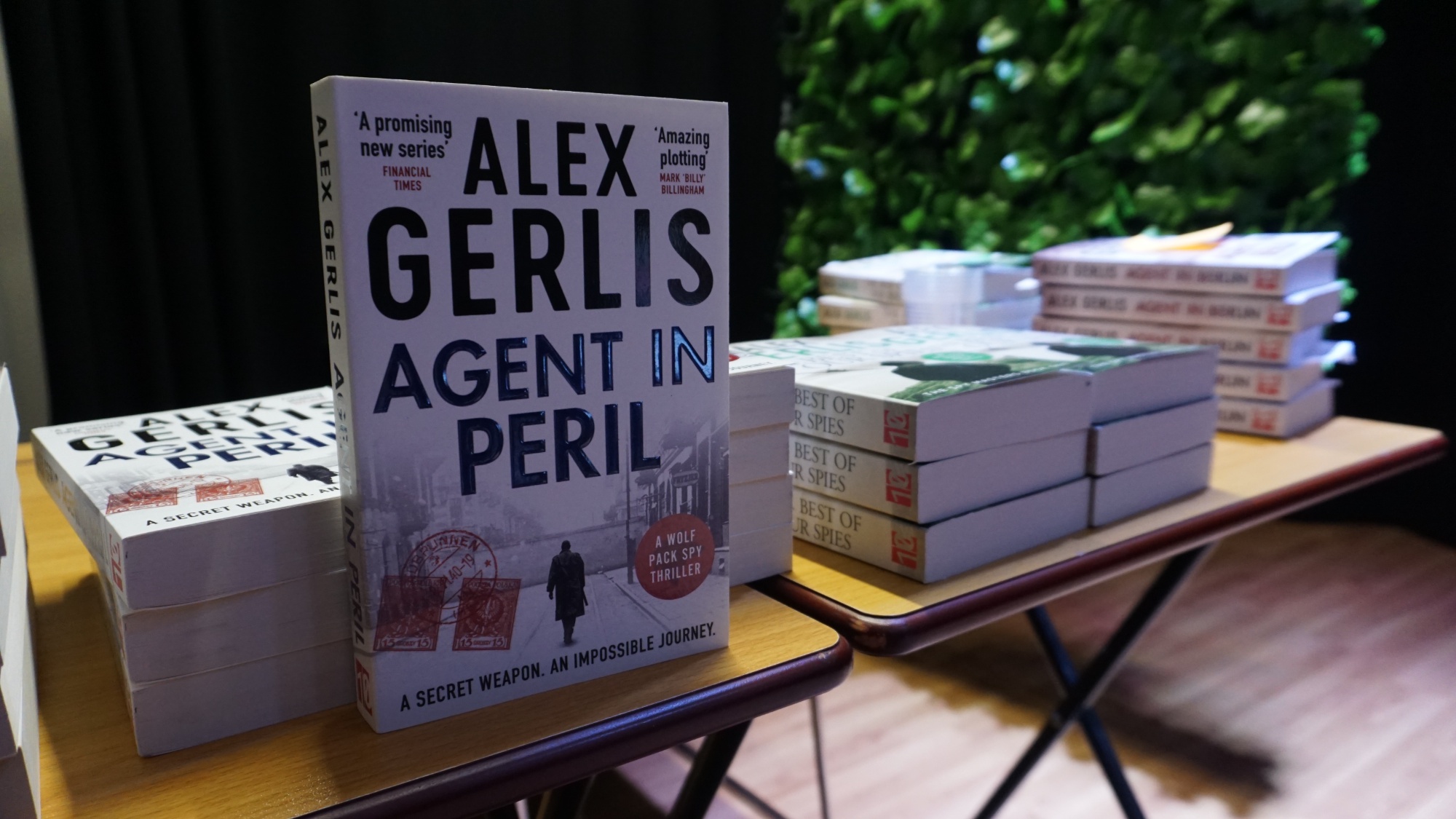 After half-term, we returned for the senior school's official 'Book Week', with storyteller Kevin Graal running a day of interactive sessions with Form 3 in the library. Kevin kept the pupils on their toes, dropping various riddles and rhymes and longer stories for them to ponder, along with rhythmic songs and an alternative version of 'Rock, paper, scissors'. The pupils were engaged throughout, enjoying Kevin's creative and clever sessions.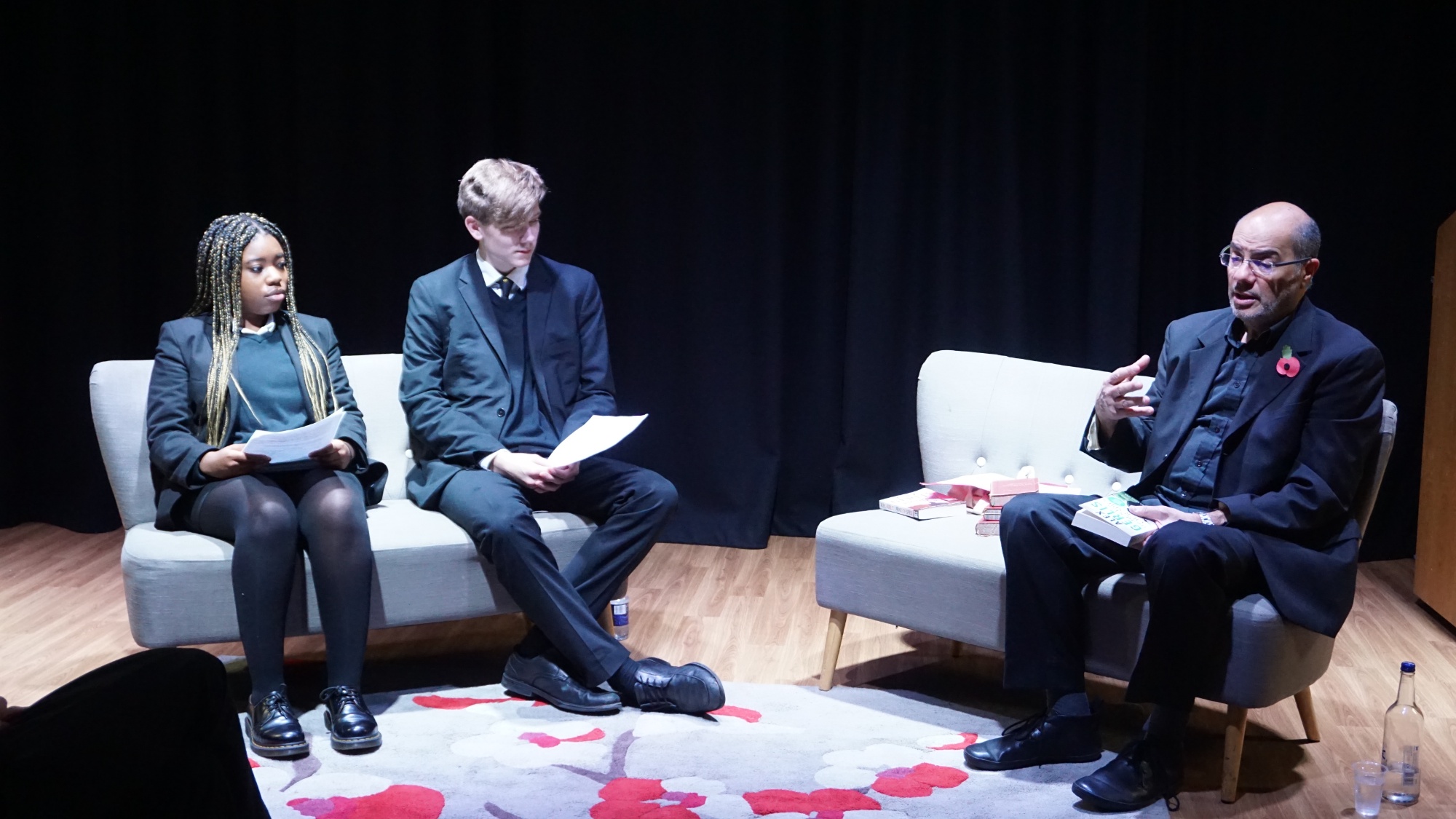 On Wednesday and Thursday lunchtime we held craft activities in the library, with pressed leaves available for pupils to make autumnal themed bookmarks and bunting, plus pine cones to decorate. Our craft activities are always popular and are a lovely way for pupils to express themselves, whilst relaxing and having fun.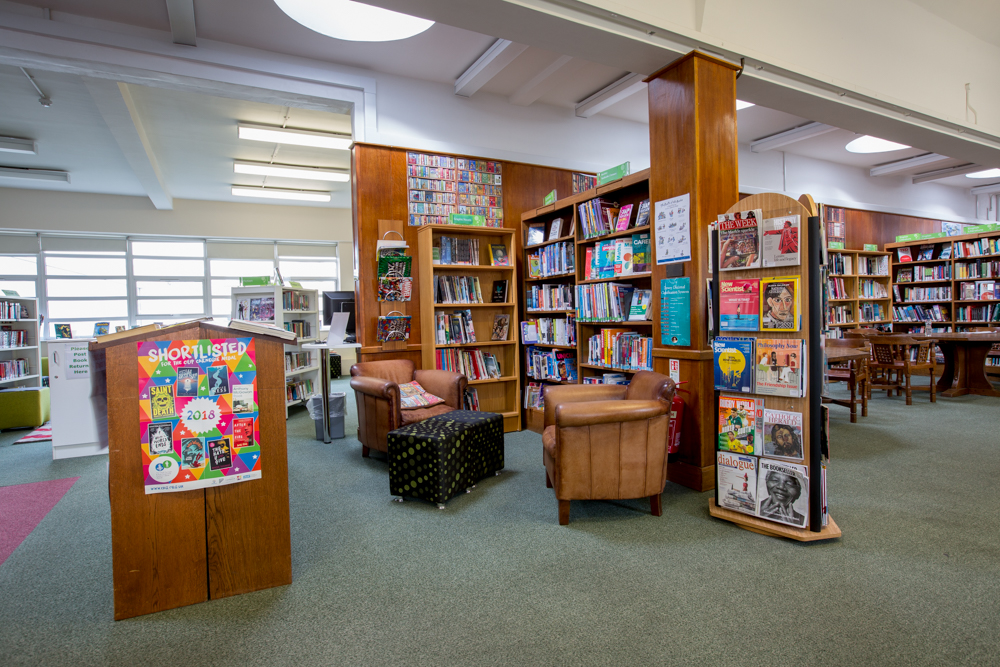 Our Book Week culminated with local Ealing author, Alex Gerlis joining us in the Studio theatre on Thursday evening, providing a Q&A session for a number of parents and pupils. Upper Sixth students Max and Laurene interviewed Alex, asking a range of questions about his ten espionage thrillers, including where he gained insight into the spies that feature in his novels (and whether he was, in fact, a spy himself!), which aspects of the Second World War he was particularly fascinated with, how he balances writing a compelling story with historical fact and whether being a BBC journalist had informed Alex's fiction writing. Alex was an engaging speaker who answered questions thoughtfully, providing real insight into the writing process and his historical subject matter. We were also lucky to have Pitshanger Bookshop at the event, selling Alex's books.