St Benedict's U18s triumph at London Fencing Team Championships ​​​​​​​​​​​​​​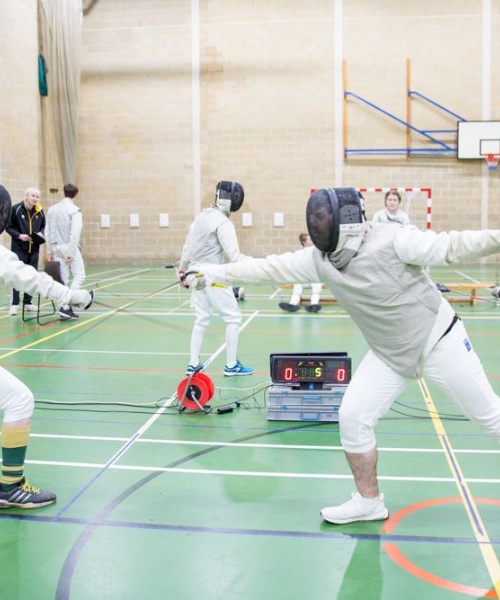 The St Benedict's U18As won the Foil competition in a fierce contest open to all London fencers aged 16 and above.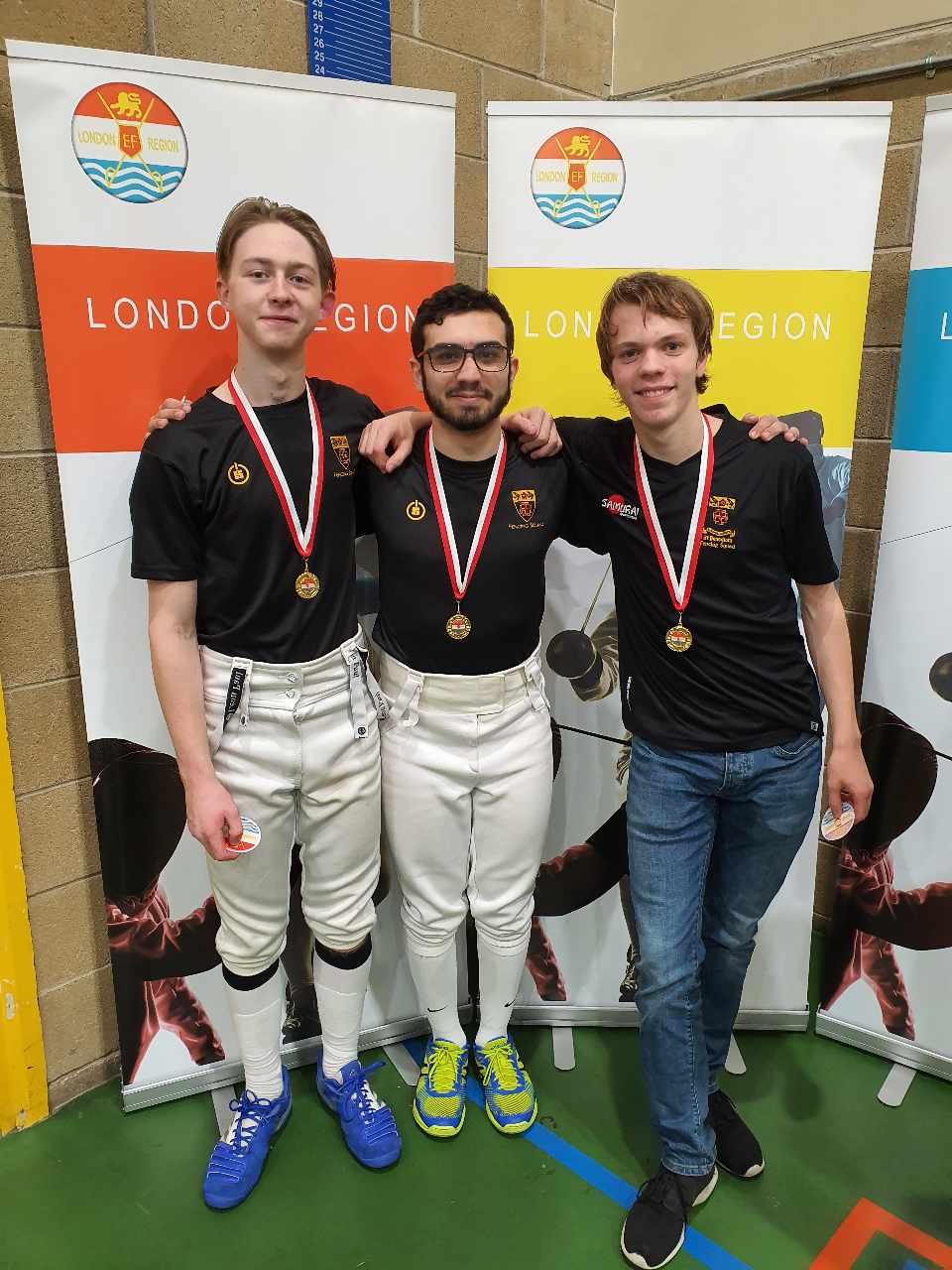 Report by Joseph McDonald (Year 13) – Captain of U18 Fencing:
Two St Benedict's teams took part in The London Team Championships, held at St Benedict's on Sunday, October 27th: a new and relatively inexperienced Epee team, with an average age of 16.5 years, and the experienced U18A Foil team. The London Team Championships is a competition open to all clubs and fencers over 16 years of age registered in the London region. We were therefore competing against adults from regular fencing clubs rather than schools and pupils our own age.
It was an early start for us but after a joint warm-up under the two team captains (myself and Irene Llinares-Perales) both teams were on the piste fencing their first round of matches. The Epee team had trouble early on but fought well and narrowly lost all but two of their matches, which they won comprehensively. The U18As team also worked hard and managed to win all of their matches in the first round.
In the elimination stage, the Epeeists lost to a strong team that had beaten them early on in the competition (who eventually came second overall). We in the Foil team seeded 1st and had a bye through the first elimination round. A few matches later we found ourselves in the final against a tough opponent. The scores were close throughout the match until the penultimate bout: we were down 5 points (30-35) and needed the lead going into the final bout. Duncan Ashby made up the required points and closed the gap to a mere one point advantage (gaining nine hits in three minutes). The final bout was extremely close but luckily we managed to win the match 45-44.
Both teams had a brilliant day of fencing, gaining lots of experience and thoroughly enjoying it.