Grimm's Tales - the L5th and Middle School production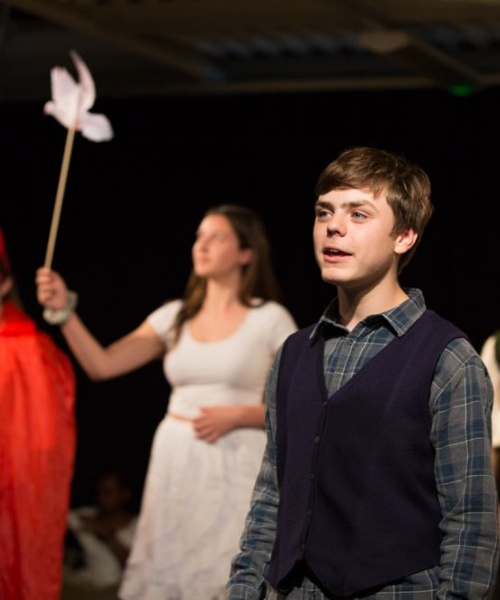 St Benedict's pupils in years 7 to 10 took audiences through a collection of fairy tales by the Brothers Grimm.
Grimm's Tales was a darkly humorous tapestry woven from fairy tales at their most macabre, presented with great power and skill by the Lower 5th and Middle School.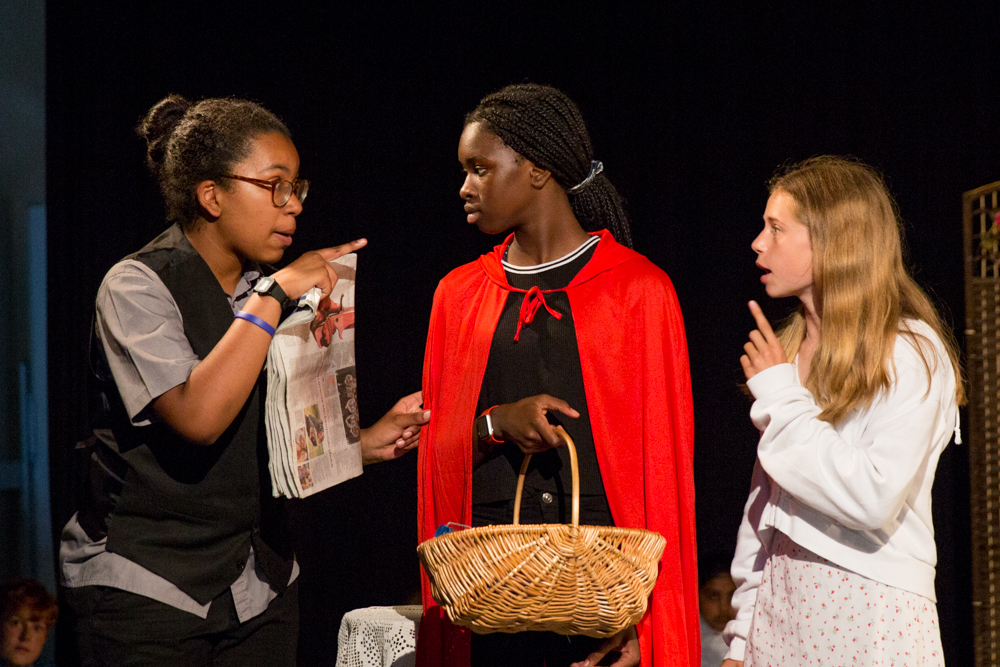 The familiar characters were all there: Little Red Riding Hood and the Wolf; Hansel and Gretel and their evil stepmother; Rapunzel and the wicked witch.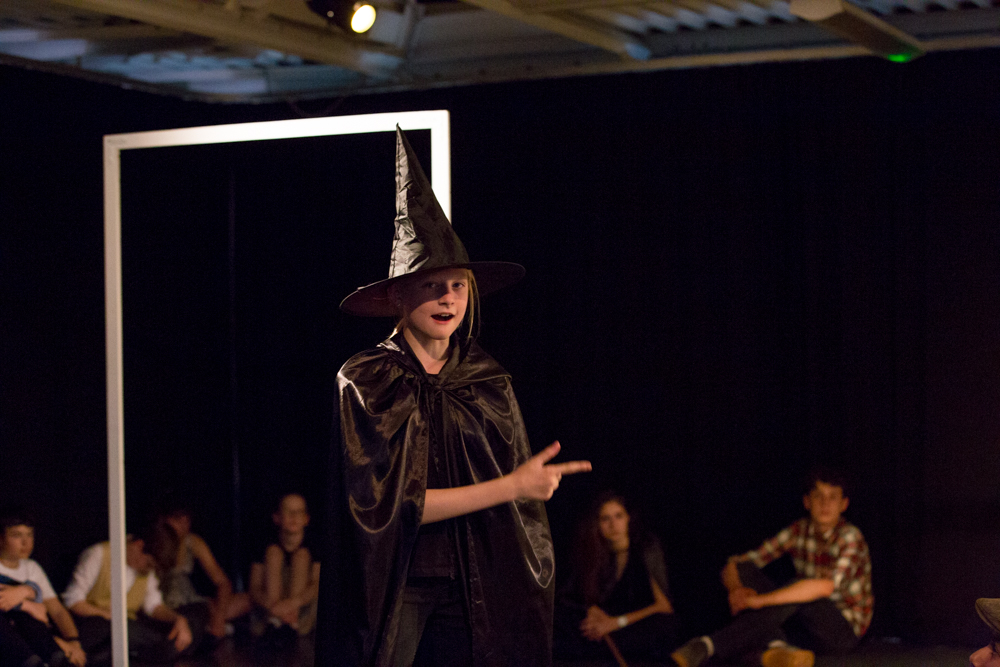 Less familiar and more grisly tales were also intertwined: imagine being entombed alive with your beloved princess, the price of gaining her love (Three Snake Leaves). Or cooking your stepdaughter and serving her up for supper (The Juniper Tree). The Brothers Grimm would surely have approved of this spellbinding production.