Middle School Shakespeare Production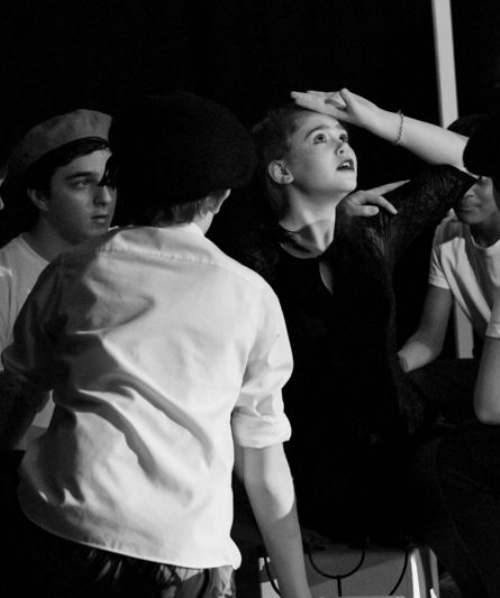 The St Benedict's Middle School Production was an impressive double bill, cleverly distilling Romeo and Juliet and Macbeth into a fast-paced hour of Shakespearean tragedy.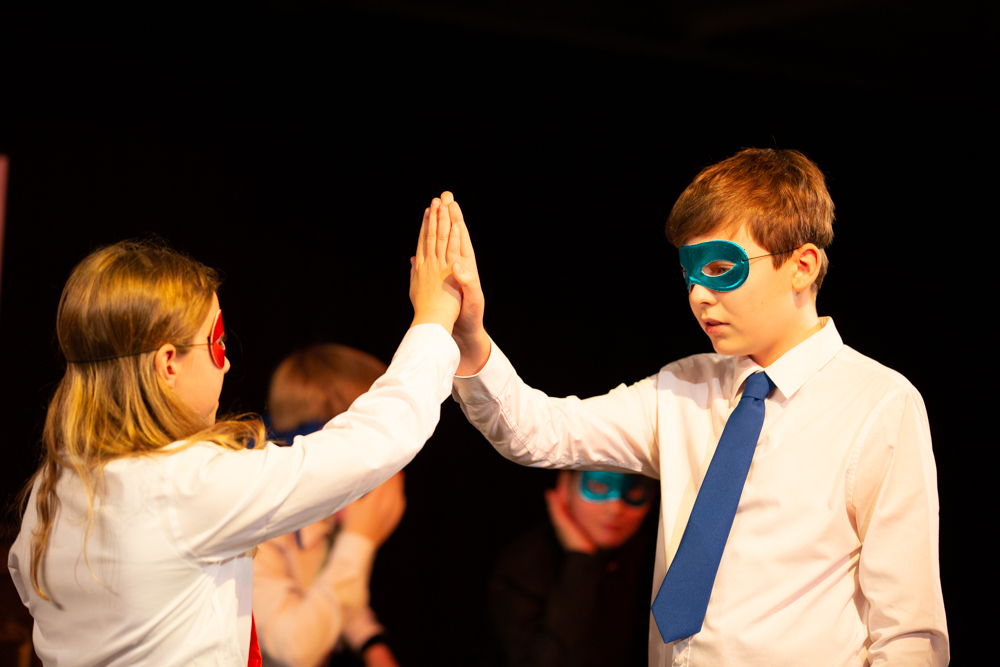 The Montagues and Capulets - two feuding houses in a modern-day school – seethed around Romeo (Callum C) and Juliet (Lucie R), while the school nurse (Alice M) and priest (William B) conspired to help them conceal their love from a fiercely disapproving housemistress (the Prince - Caitlin M).
Macbeth (Toby D) followed his treacherous path of ambition, betrayal and paranoia, fervently encouraged by Lady Macbeth (Eleanor B). Sinister witches (Martha H, Holly D, Lucy B and Mary-Li M) hissed their cryptic prophecies through the gloom of the atmospheric set.
The talented cast worked well together with energy and skill, exploiting both plays' dramatic power to the full. We look forward to their future performances!