The St Benedict's Summer Concert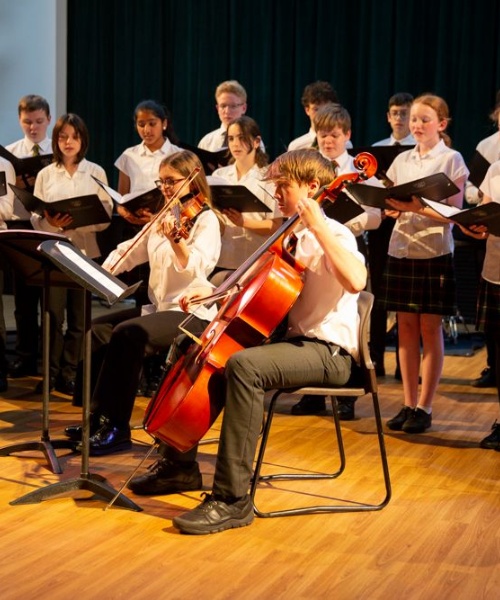 The Summer Concert on Friday 5th May celebrated the talents of St Benedict's many excellent musicians and was the perfect start to the Coronation Bank Holiday Weekend.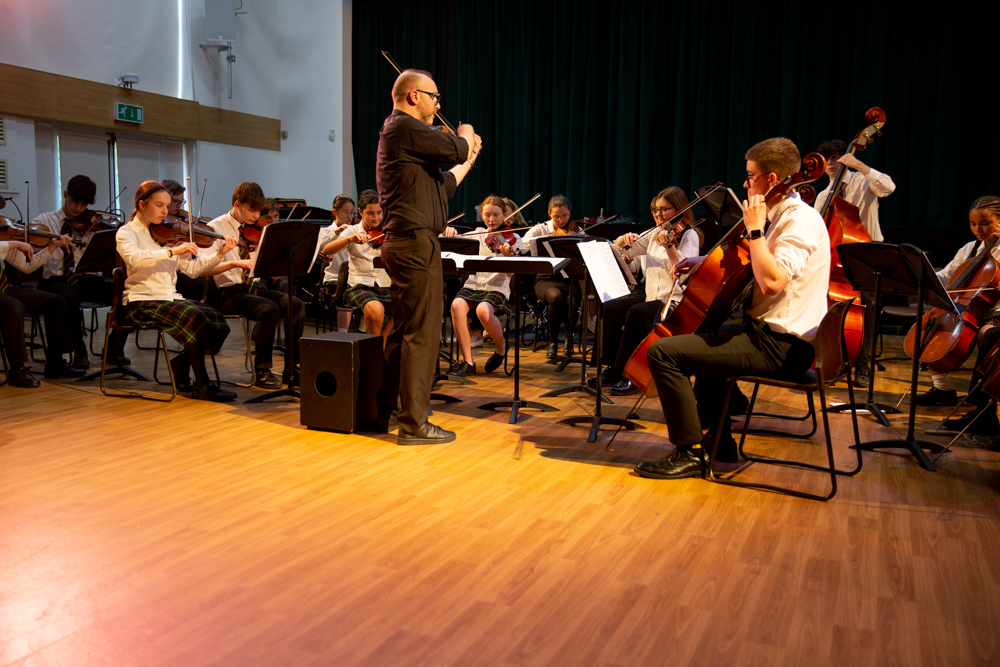 A rich and varied programme of music featured many of St Benedict's musical ensembles: the audience – which filled the Orchard Hall to capacity - enjoyed powerful and highly accomplished performances from the Orchestra, the ever-expanding Wind Band, percussion and jazz groups, String Group and the Big Band, as well as beautiful, expressive singing from the Concert Choir and PAFTIES (a close-harmony group).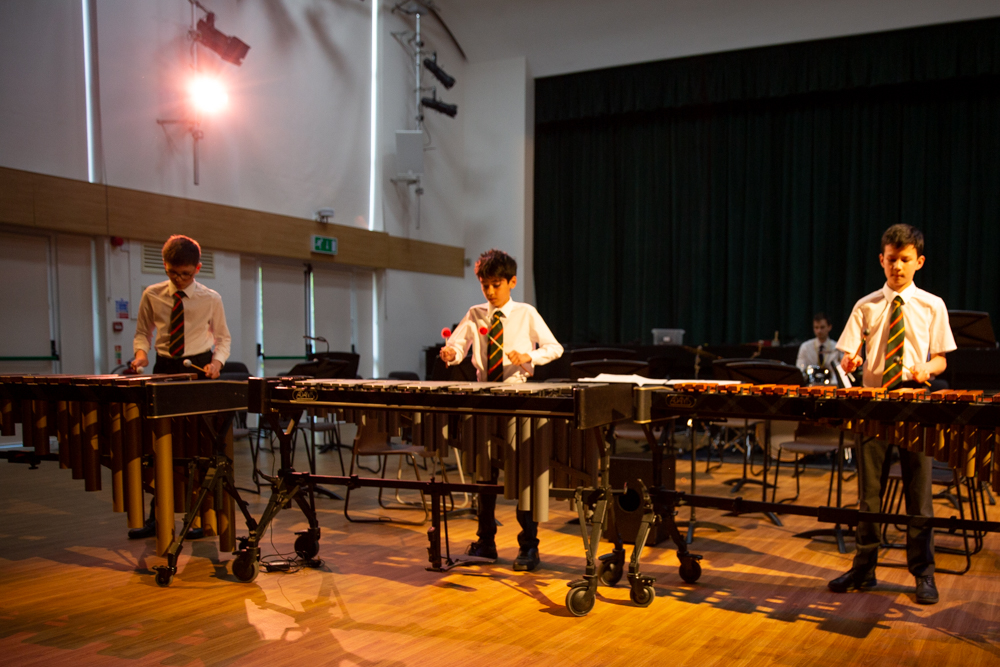 Ensemble performances were interspersed with some amazing solos, given by some of the Upper Sixth leavers: it was bittersweet to hear the wonderful singing and playing of Ben, Billy, Isabella, Louis, Christopher and Toby, as they gave their final performances at St Benedict's.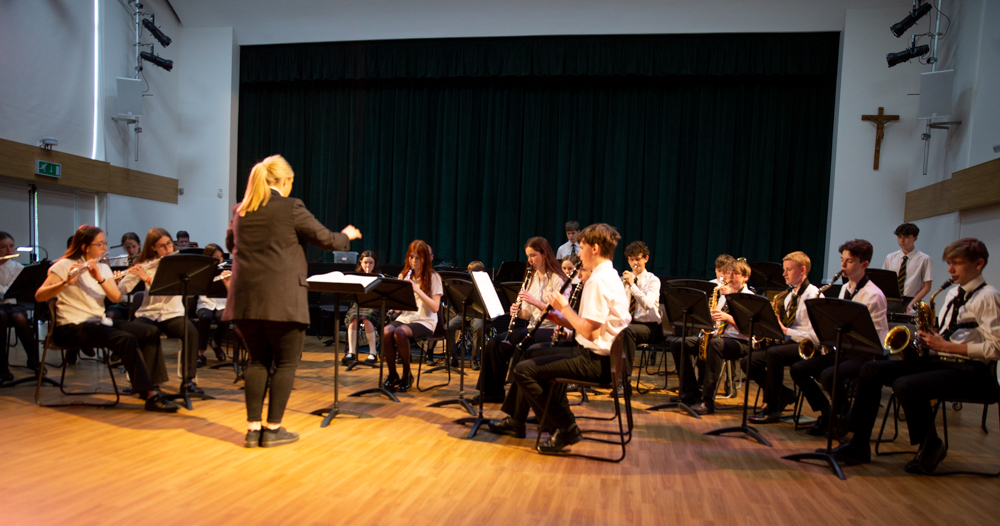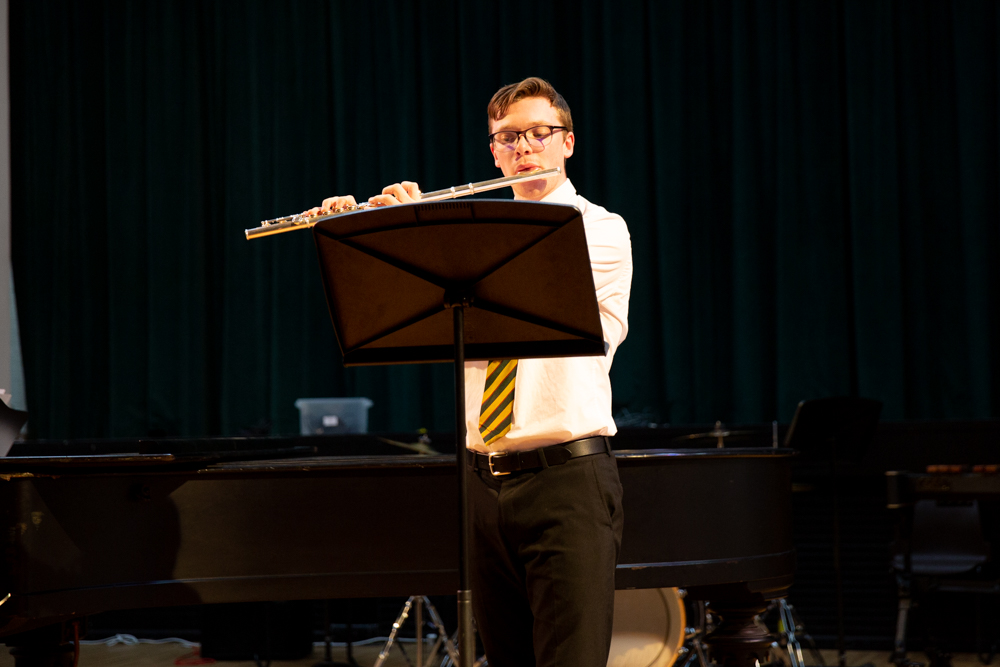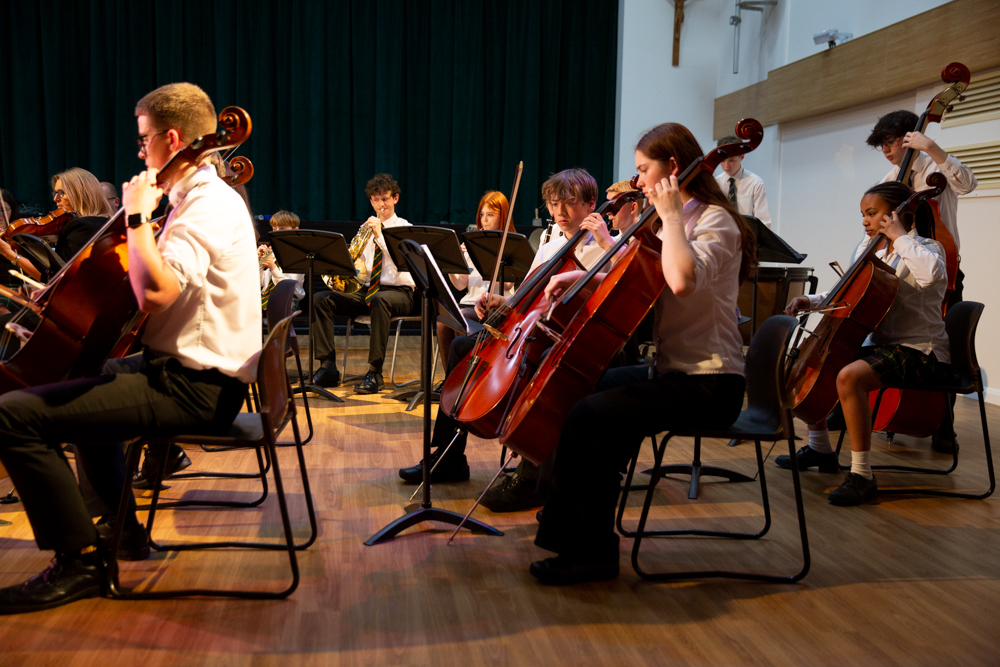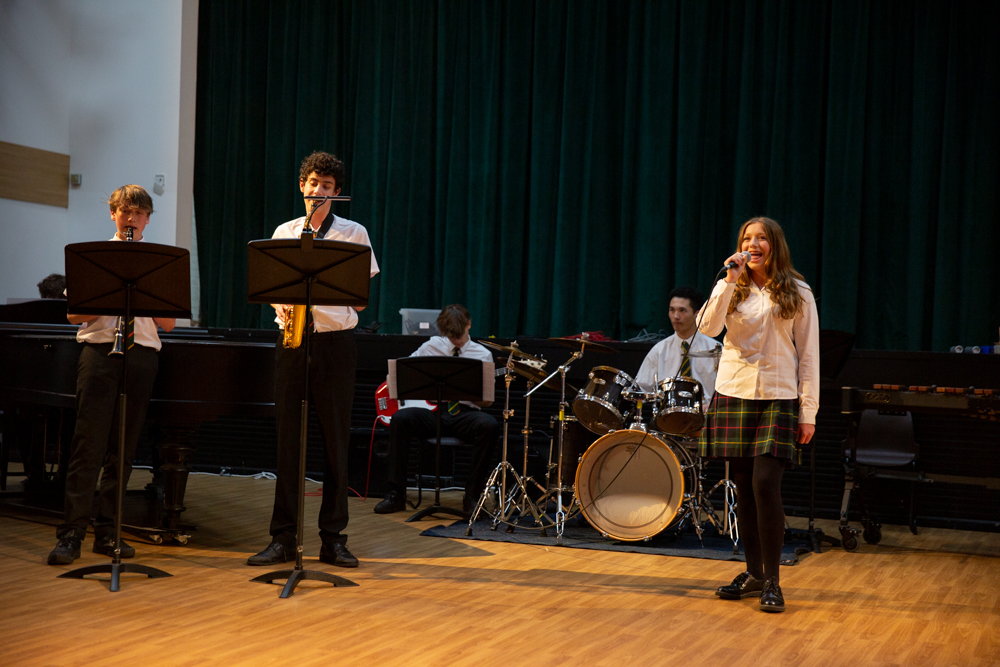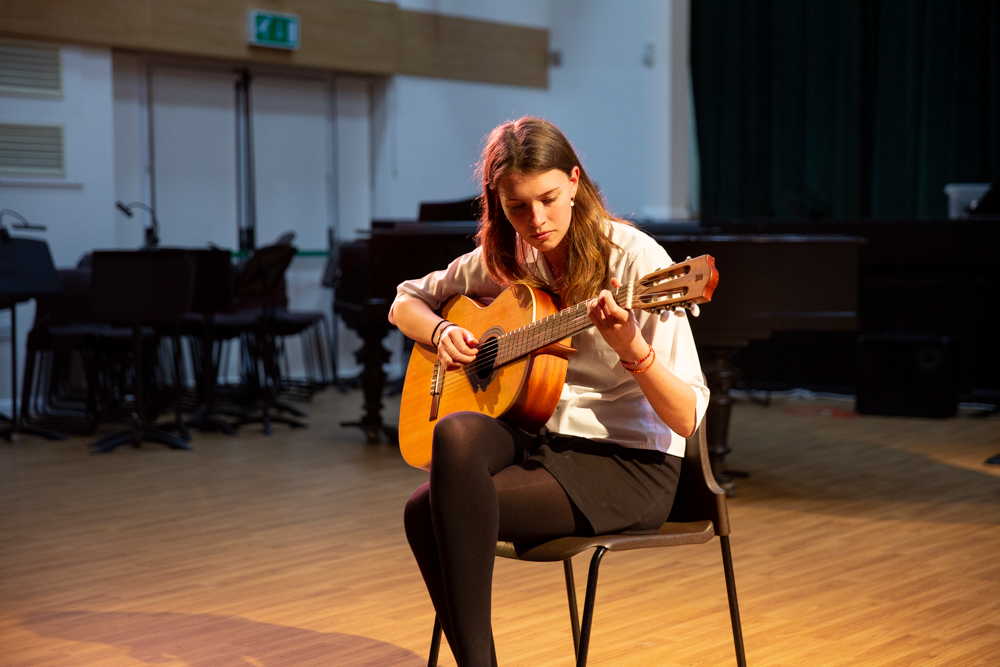 Concert Choir sings Mo Ghile Mear (Trad. Irish arr Earley), The Seal Lullaby (Eric Whitacre) and Adiemus (Karl Jenkins)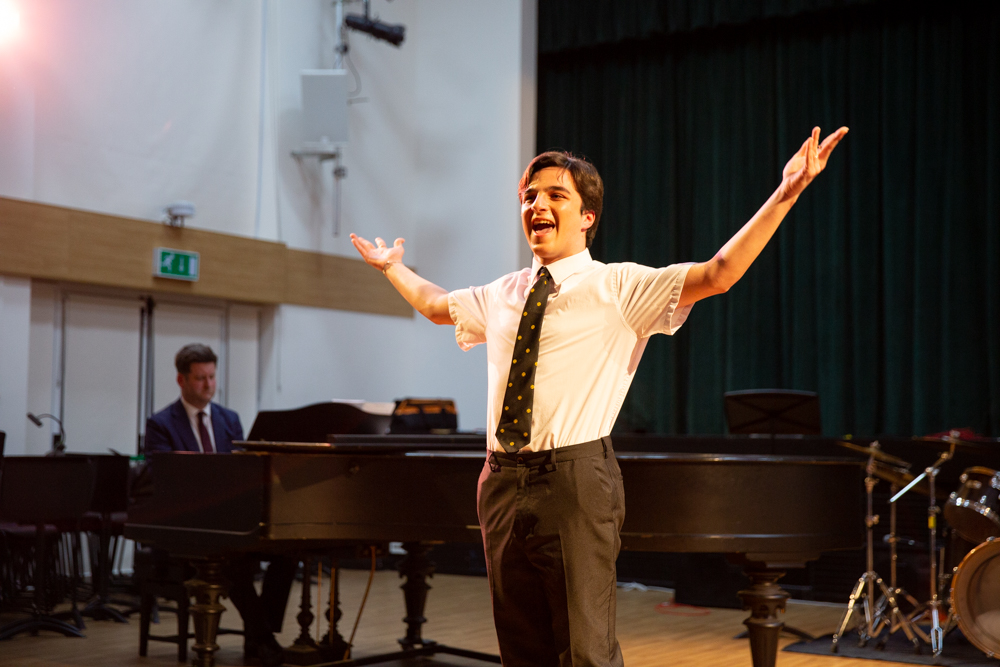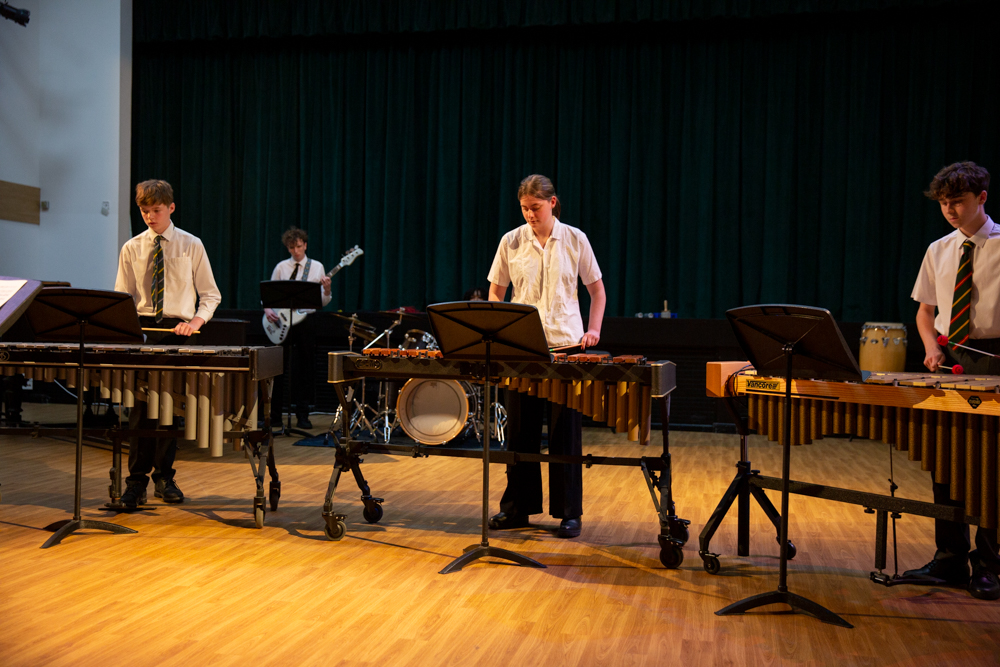 Sixth Form Jazz: Watermelon Man (Herbie Hancock) Soloist: Henry R, and You can call me Al (Paul Simon) Soloist: Chris M