HM Queen Elizabeth II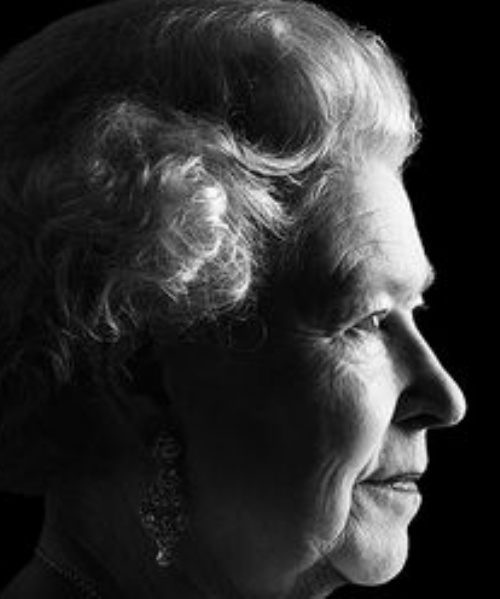 WE PAY TRIBUTE TO HER MAJESTY ON AN EXCEPTIONAL LIFE OF SERVICE. OUR DEEPEST SYMPATHY GOES OUT TO THE ROYAL FAMILY ON THEIR LOSS.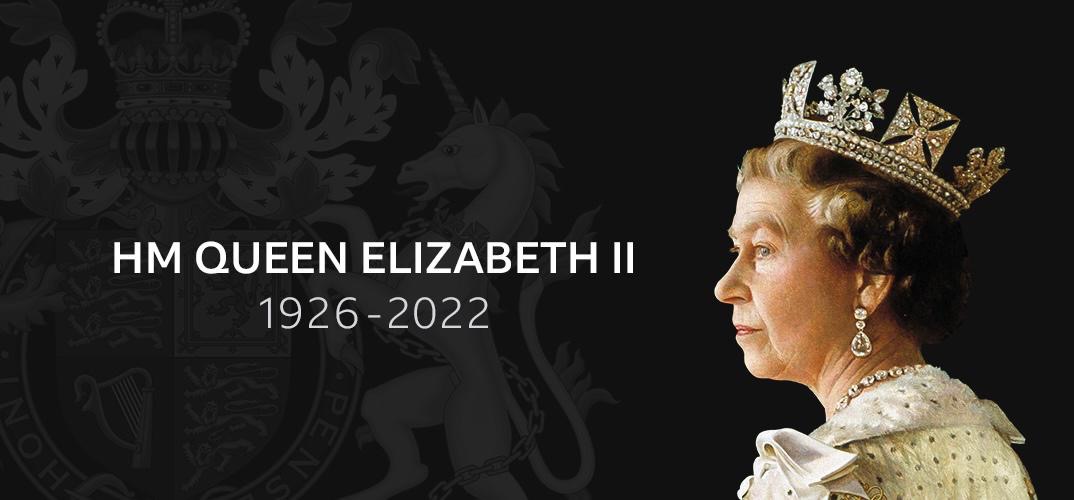 On Friday September 9th we held a memorial Mass in the Abbey to pray for the Queen, and for the Royal Family, and to give thanks for her extraordinary 70-year reign.
Here is the homily preached by Father Alexander at that Mass:
Do you understand what I have done to you? (John 13,12)
Perhaps as we woke this morning to the grey leaden skies, we may have briefly thought that nothing had changed. The last day of our first week back at school, we got ready to go to class and be with our friends. And yet in the background we were reminded of the announcement yesterday of the death of her late Majesty the Queen: a moment in history, a moment that has left many in this country and across the world bewildered and disorientated; lives interrupted, our school day and the life of the country put on hold as we become aware of something bigger than our individual selves brought together; a constancy, a permanence, a servant leader.
The late Queen gave us an example to follow. Unless we were fortunate to meet her, to many of us, the late Queen was a figure often popularised on our TVs or in history books; but behind that popularised sometimes caricatured representation that we watched for entertainment was the real Queen; who for over seventy years remained a dedicated servant to her country. Before she became Queen, she served as a second subaltern in the ATS. After the war, she married Prince Philip, the Duke of Edinburgh, who in her own words remained her "strength and stay" throughout her life. She acceded to the throne at only the age of 21 following the death of her father; she described herself as far too young but to a country emerging from the ravages of war she was a beacon of youth and new life. Her first Prime Minister was Winston Churchill. Only two days ago, she appointed her fifteenth Prime Minister.
Over seventy years, she has been Queen. But even though she has been Queen and Head of State, we have also known her. She was with us in our homes on TV on Christmas Day and at other significant moments in this country's history: at the London Olympics, as a voice of reassurance at the height of the Pandemic and most recently with Paddington Bear at her Platinum Jubilee. Irrespective of our politics, she exemplified public service. The late Queen did not stand apart but stood with the people of this country.
To many, she gave an example as a woman leader. She gave an example in her commitment as the longest serving UK monarch. All of us present today were born during her reign. We have known only one Queen. Children during her reign, the late Queen was the mother, the grandmother and great-grandmother to the nation. For seventy years, she has been at the heart of our national life in all its highs and lows. She has represented us across the world. In so doing, she personified the values of duty and service. Duty first; self second. Indeed, she championed our success and our needs; the Queen's Award for Voluntary Service and the many charities to which she served as patron were just a few of the ways she sought to recognise our achievements and to honour us. Above all, however, she has been a constant and a thread of continuity in our national life.
Following the attacks of 9/11 the late Queen said: "Grief is the price we pay for love". Today, there is a national – and indeed worldwide – grief at her death; that grief and sense of loss is a measure of the service she has given to us. That service constituted an unconscious bond of affection between the late Queen and this country and her other realms. For over seventy years that bond has been there often without us knowing or recognising it. Its loss presents itself as a change we will struggle to express.
After Jesus washed the disciples' feet he tells them: I have given you an example to follow. The rock for the late Queen was her Christian faith. The oath she took at her Coronation she made as an oath not only to her country but also to Almighty God. She saw monarchy and the crown she received not merely as a central aspect to an island's history for over one thousand years but also a vocation from Almighty God that went back to the kings of ancient Israel over two thousand years ago; to when Zadok the priest and Nathan the prophet anointed Solomon King. The oil used at her Coronation – the oil used at baptism and here at the altar today – set her apart as God's anointed servant. And as a servant she would reign.
The late Queen would have heard the gospel of Jesus washing his disciples' feet every year at the annual giving of Maundy money in Holy Week; a ceremony that takes its inspiration from the gospel. For over seventy years, the Queen followed in that succession of kings and queens to serve those who have served others. She saw in Jesus an example to follow. In so doing, she handed on to us an example to follow.
Only a few days ago, we were here to pray for our new school year. Today, we are here again to pray for the late Queen and give thanks for her life of service and duty to this country and to the countries around the world where she has been Head of State and Head of the Commonwealth. In the coming days, we will have many attempts to try and express the late Queen's public service; most inadequate like mine. But we will see history unfold in the next few days and months as the Elizabethan era ends and a new one begins. I would encourage you to be part of this moment in the country's history. There is change but there is continuity and stability. We now have a new King. We should give thanks for that and pray for him.
Even though she was the Queen in a sense we all knew her. And one way we knew her was through her smile and sense of humour. After he had washed his disciples' feet, Jesus asks them: Do you understand what I have done to you? Last night, I was shared a cartoon. The cartoon showed the late Queen walking in hand with Paddington Bear into the distance. Above were the words: "I've done my duties Paddington, please take me to my husband". Indeed Ma'am we shall perhaps never understand all you did for us but you did your duties with a tremendous smile that we will remember; and now we do our duty in following your son as King.
May the soul your servant Elizabeth our late Queen, O Lord, rest in peace. God save the King. Amen.
Dom Alexander Bevan (Chaplain)