German Exchange 2022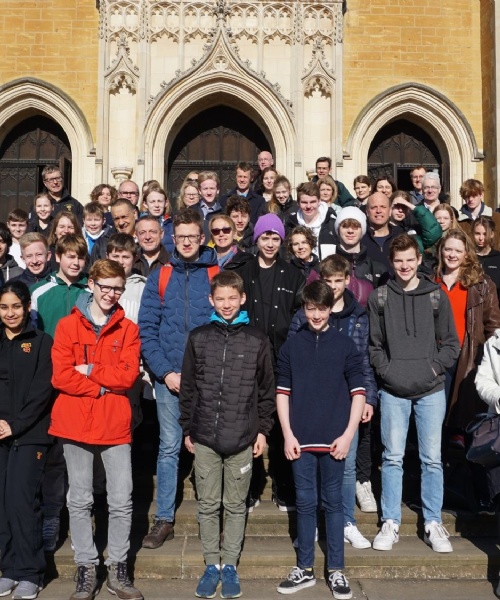 At last, after two years of pandemic cancellations, the St Benedict's Modern Languages Department's German Exchange is underway once again. We welcomed our German students to Ealing for a week in March and look forward to visiting them in Meschede!
Joe C (L5/Yr10) has written this report: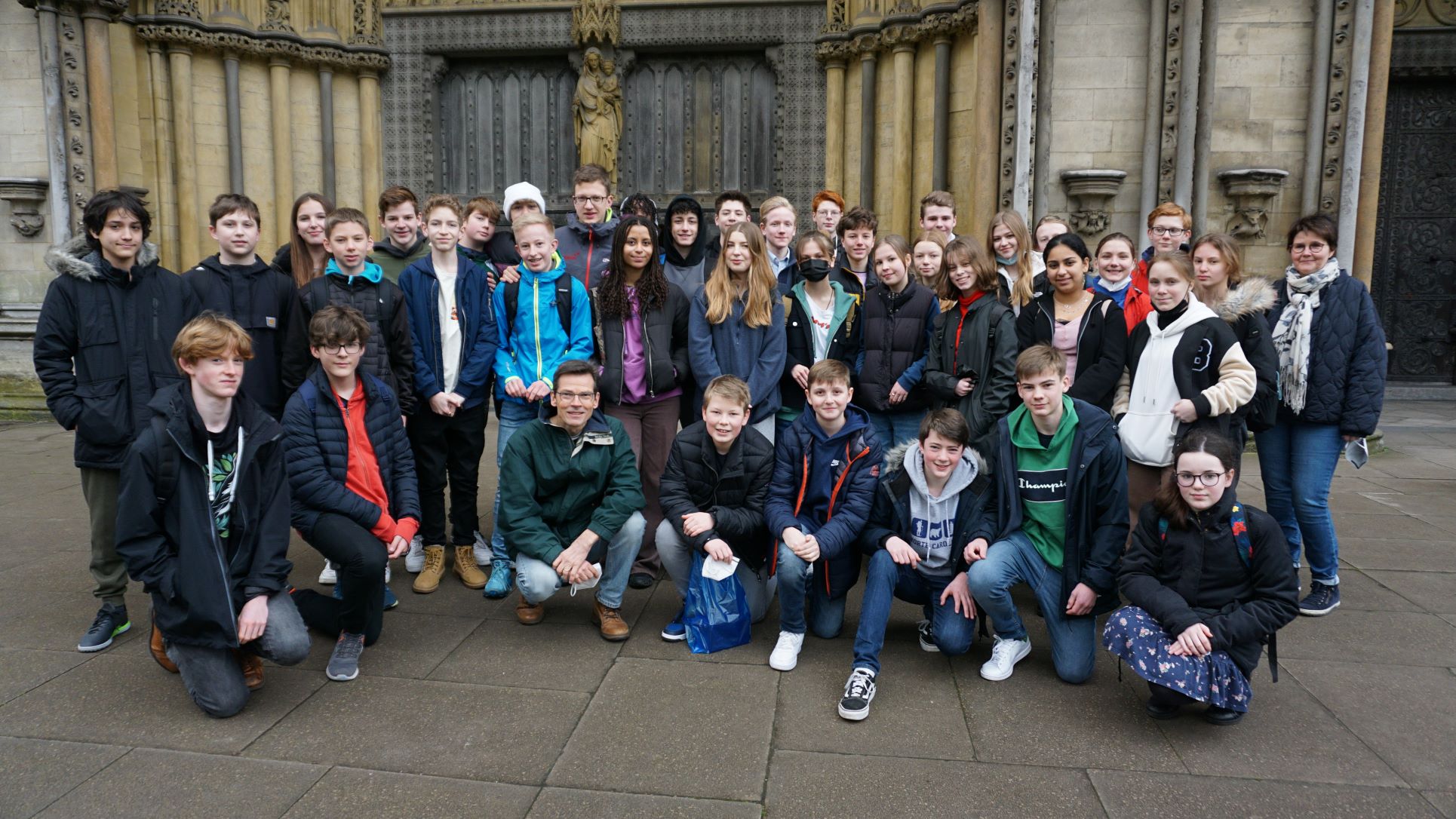 On Saturday 12th March 2022 the day finally arrived for the German students and teachers to meet this year's St Benedict's exchange pupils.
The next day, after Mass at the Abbey Church, we were treated to drinks afterwards, where the newly formed duos chatted and were introduced to other participants in the exchange. Some people then went to Westfield and played mini golf, some decided to venture into central London, and some relaxed.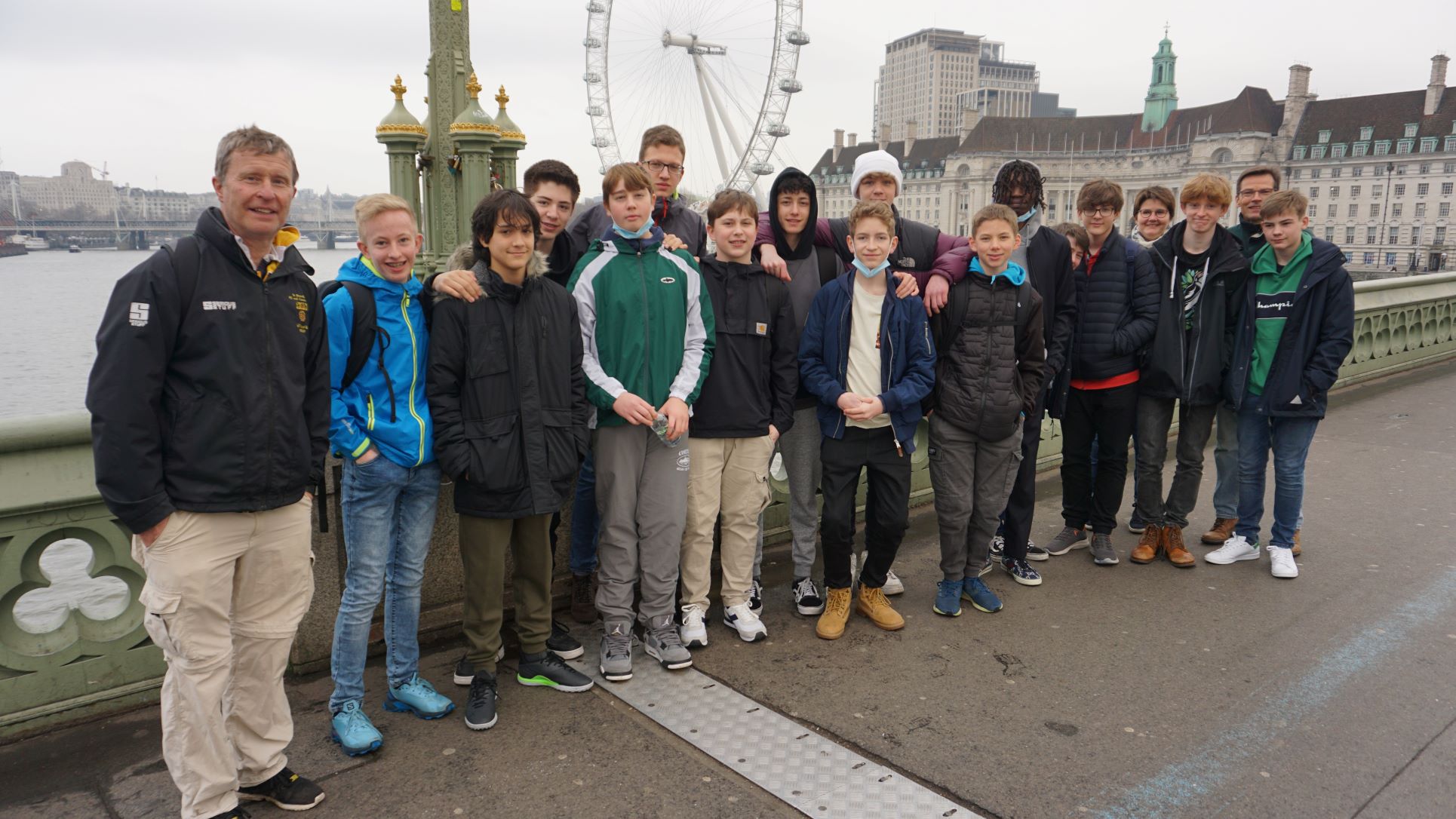 On Monday, the German students had a tour of the school and attended lessons. For periods 5 and 6, there would be an exciting encounter, as the exchange partners would be taking on 'Freddie Whyle's XI' in a football match at Perivale. The game ended as a 5-2 win for Freddie's team.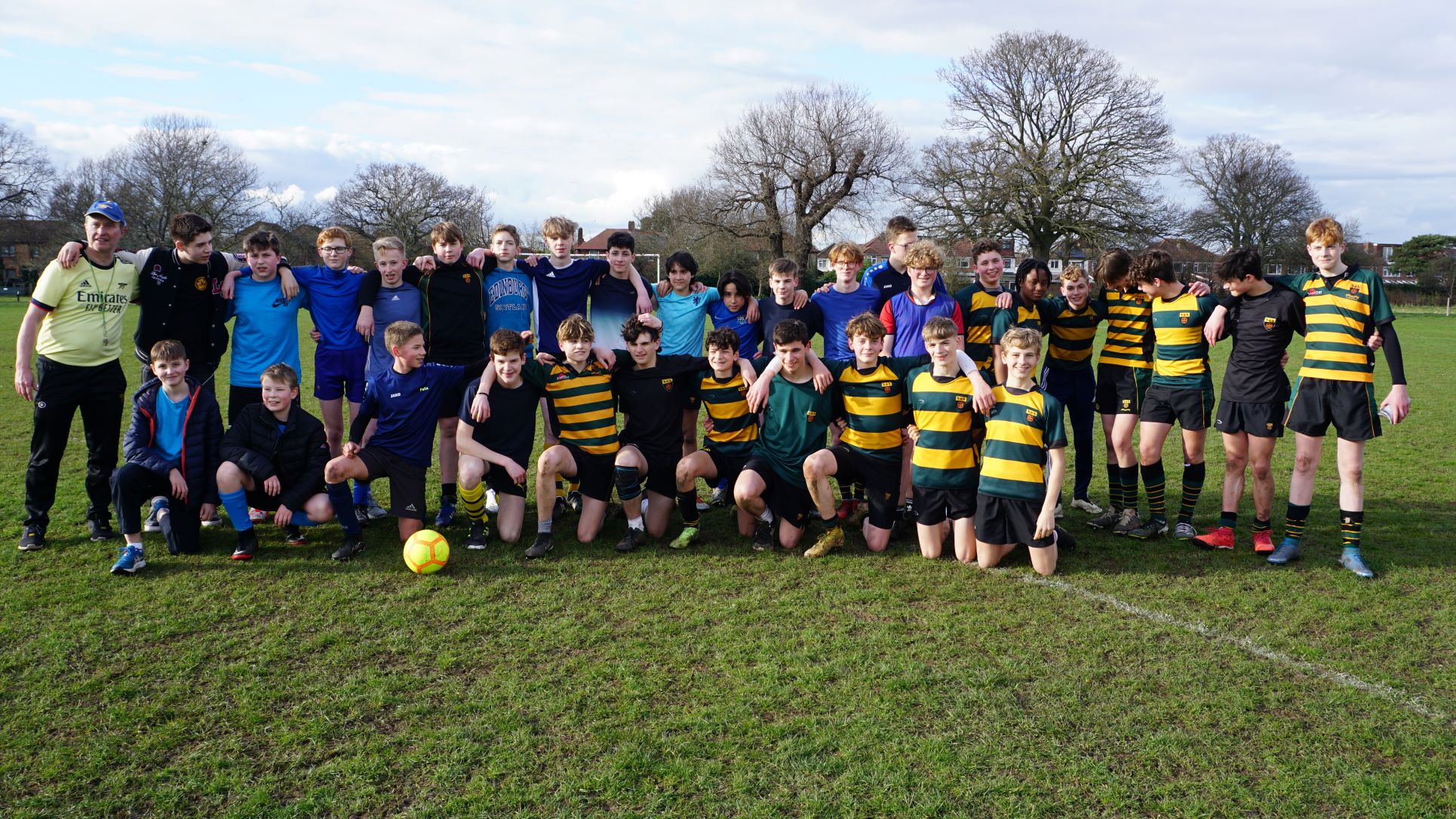 On Tuesday we all met again at Park Royal for a meal at Nando's followed by bowling. It was a brilliant evening, and we all enjoyed ourselves very much.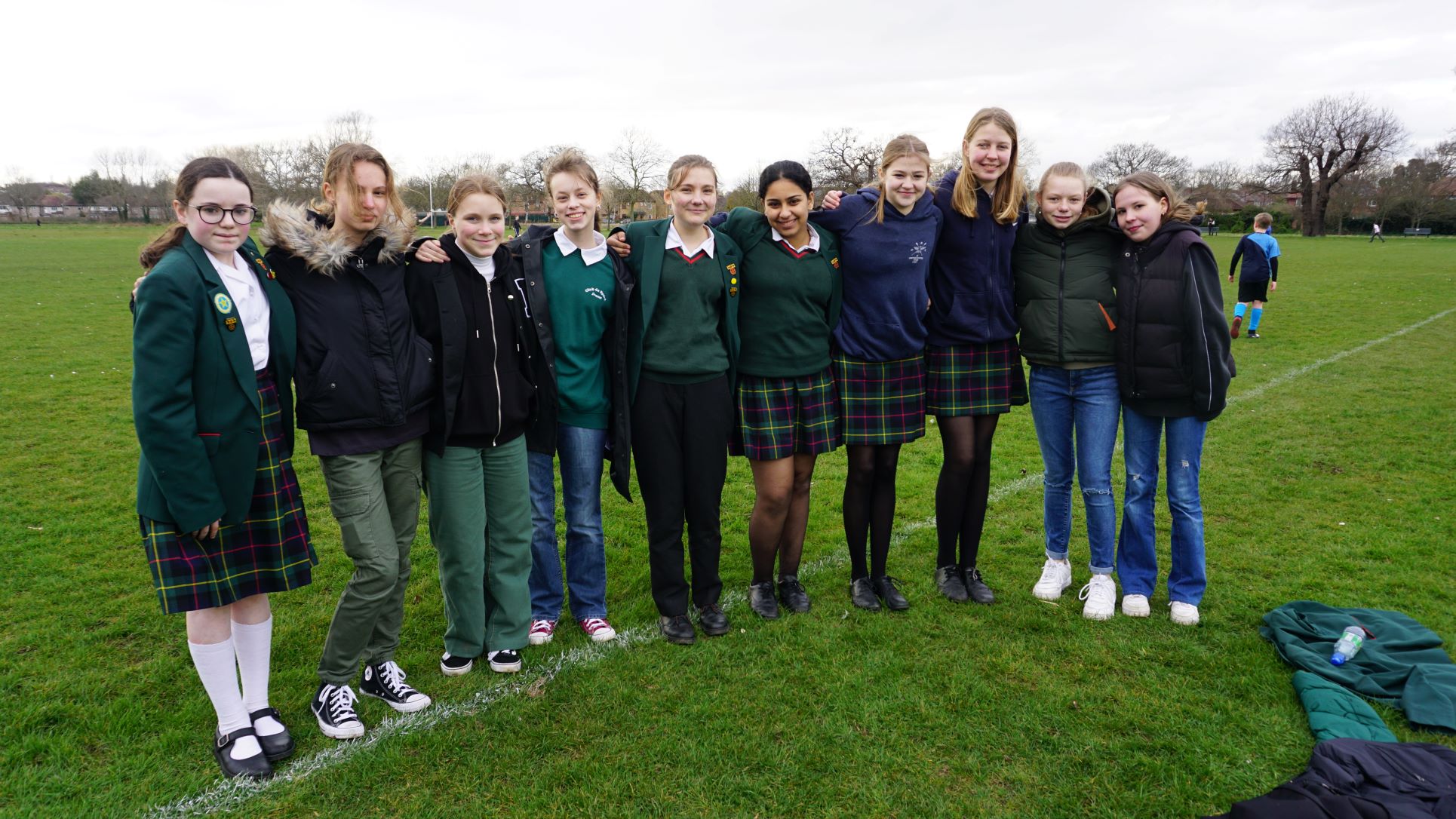 On Wednesday we all headed for central London, for a tour of Westminster Abbey and then a brilliant performance of 'The Lion King'.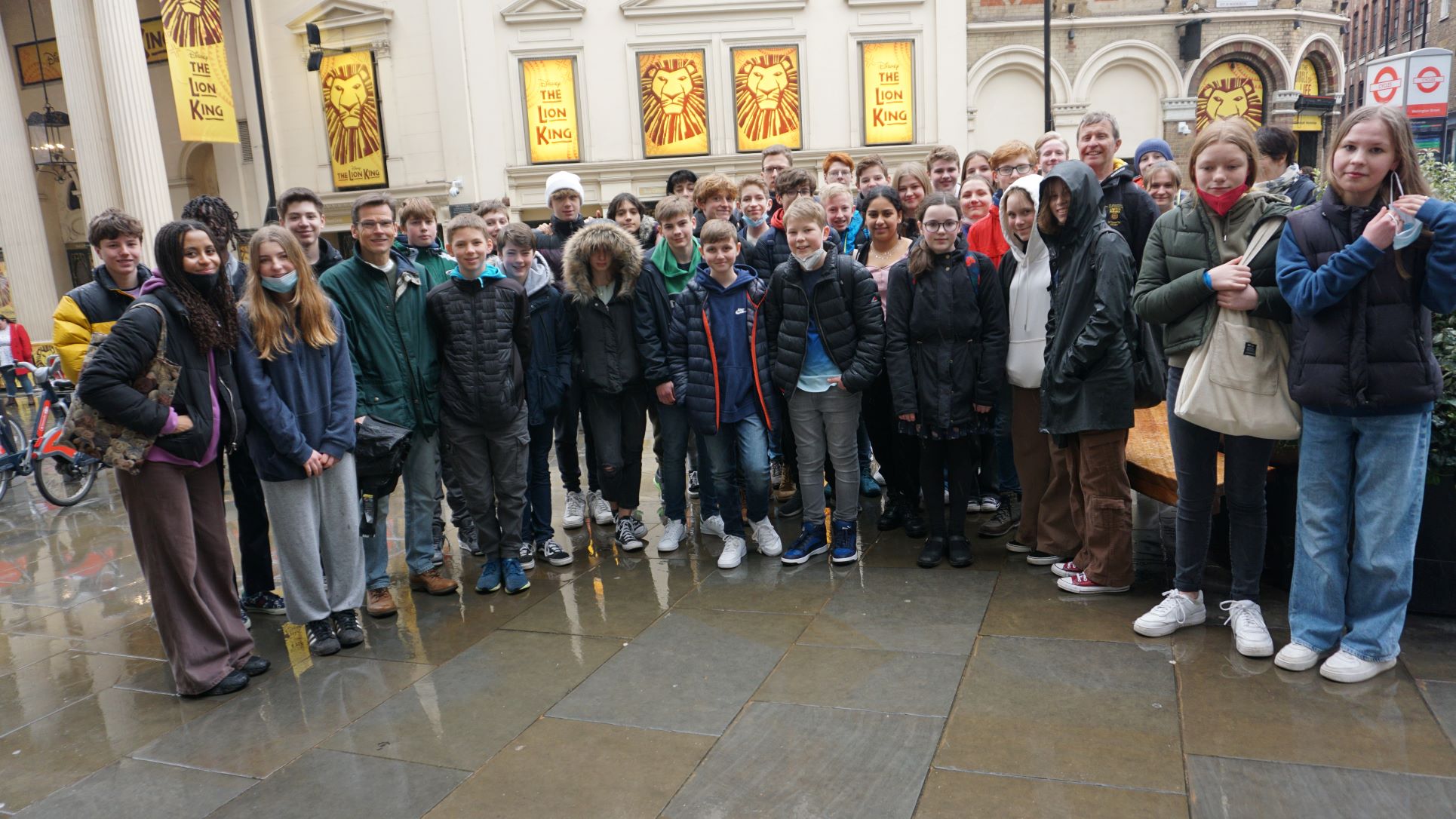 On Saturday, we bade our exchange partners a sad farewell. The German exchange was a brilliant experience, and we are all looking forward to the second leg of the exchange, when we shall travel to Meschede and experience life in a German school!
Ich freue mich darauf, im Oktober nach Deutschland zu fahren!
Joe C (L5/Yr10)