The Junior School Spring Concert 2020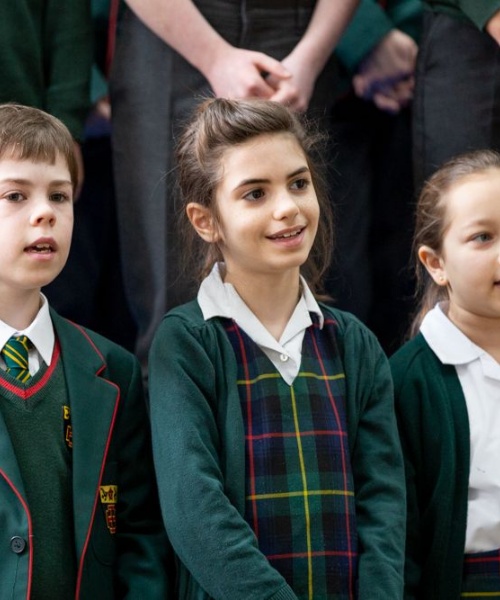 St Benedict's pupils aged 7 to 11 gave a range of wonderful choral and instrumental performances at the Spring Concert on February 26th.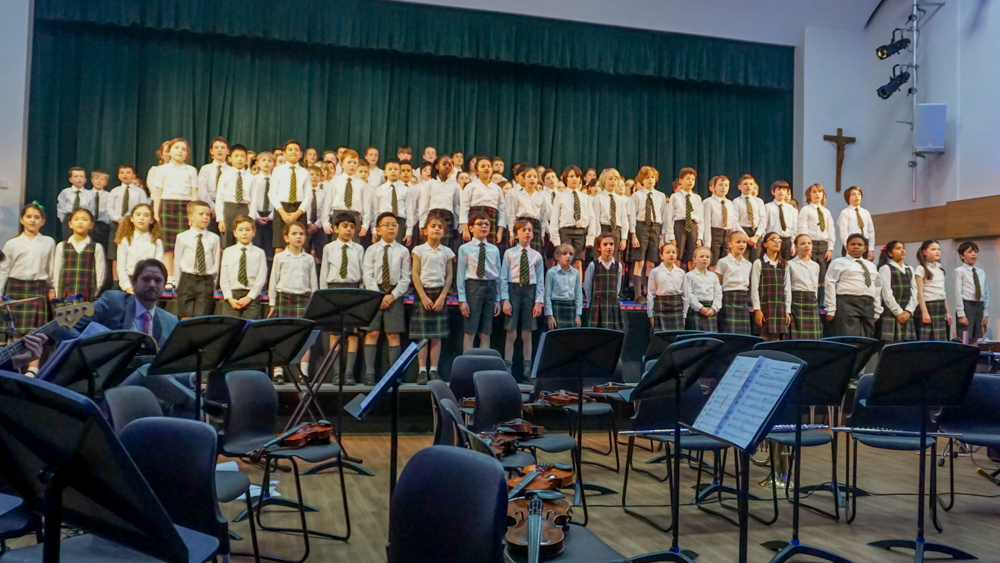 Inspired by the theme of 'The 80s', the programme included 8 different instrumental ensembles and 3 choirs, demonstrating the enthusiasm and musical talent of children in Lower Prep to Form 2 (Years 3 to 6).
The concert began with the choirs singing 80s hits, Take On Me (Waaktaar, Furuholmne and Harket), The Eye of the Tiger (Sullivan and Peterik) and two songs by Labi Siffre - who was educated at St Benedict's in the 50s and 60s – It Must Be Love and Something Inside So Strong.
The middle section of the concert featured the Junior School's many instrumental groups:
Orchestra: Chariots of Fire (Vangelis) and Don't Stop Believin' (Perry, Schon and Cain)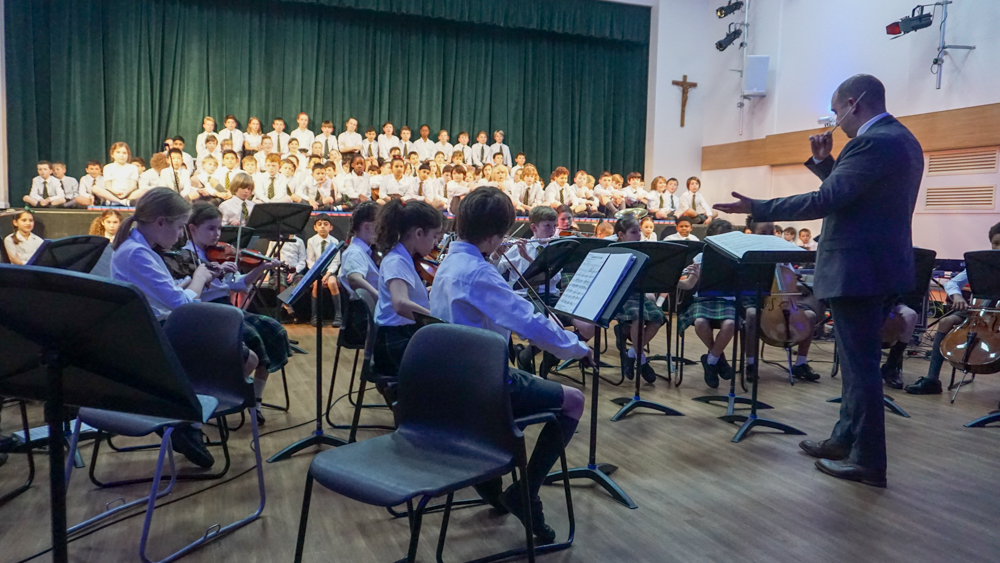 String Group: John Ryan's Polka and Action Movie (Blackwell)
Cello Ensemble: A King is Crowned (Wohlfahrt) and French Folk Song
Brass Group: Ode to Joy (Beethoven)
Guitar Group 1: Peter Gunn Theme (Mancini)
Guitar Group 2: With or Without You (U2)
Samba Band: Samba! (arr Gale)
Percussion Ensemble: Axel F (Faltermeyer)
Finally, the choirs sang The Final Countdown (Tempest), Every Breath You Take (Sting) and Livin' on a Prayer (Bon Jovi, Sambora and Child).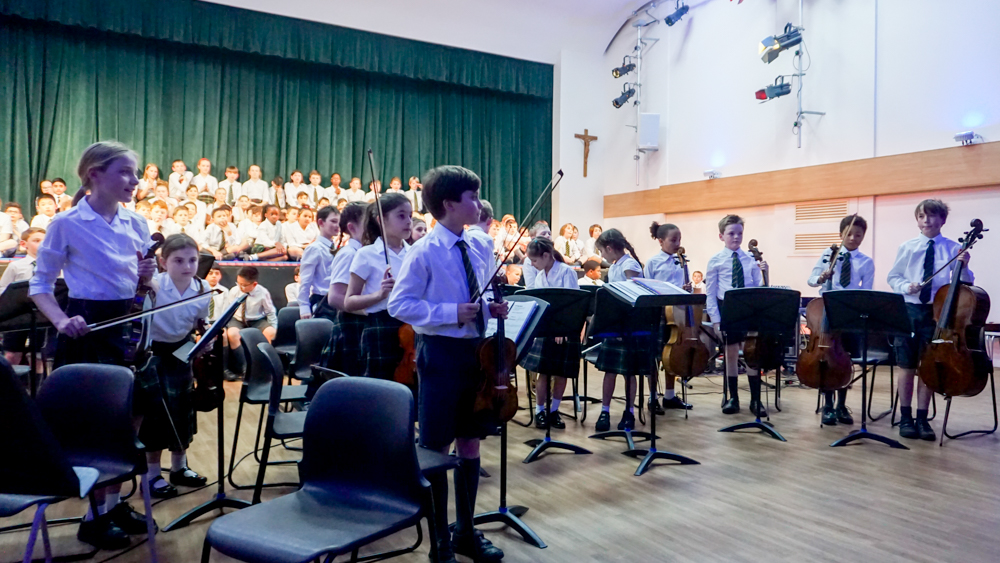 With thanks to the Head of Junior School Music, Mr Dominic Field, and to his superb team of visiting music staff.