St Benedict's Music Festival 2022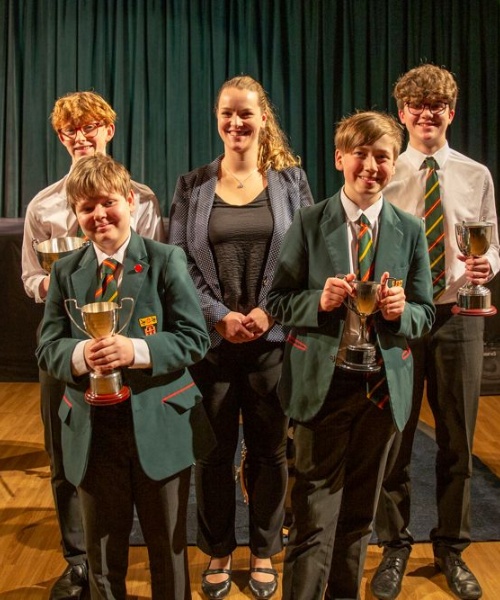 St Benedict's Music Festival concluded with the Finalists' Concert on Friday 4th March, with brilliant performances from the winners of each heat. It was adjudicated by Lucy Morris, Principal Conductor of the National Youth Choir of Great Britain Boys' Choir.
As ever, a range of extremely impressive performances, on piano, woodwind, strings, percussion, guitar and voice, presented the adjudicator with a formidable challenge in deciding the winners. Summing up the evening's inspiring musicianship, Lucy Morris congratulated all performers and said: "What amazing talent in all three categories. You've been so brave and so brilliant, giving your best in front of an audience." She then gave each performer valuable, encouraging feedback before announcing the winners.
The annual Music Festival is a great opportunity for all our musicians to develop confidence and performance skills. In the preceding week the Heats adjudicator - Tomas Leakey, founder of the Mahler Players chamber orchestra, and Diploma Examiner for ABRSM - heard and gave feedback to over 240 solo entries from pupils in Year 7 to the Sixth Form.
In addition to the 21 excellent solo performances, the audience enjoyed wonderful ensemble performances before the competition and between each class.
WINNERS
Flohouse Cup
Rory J (U4/Year 9) Sonata for Saxophone Victor Morosco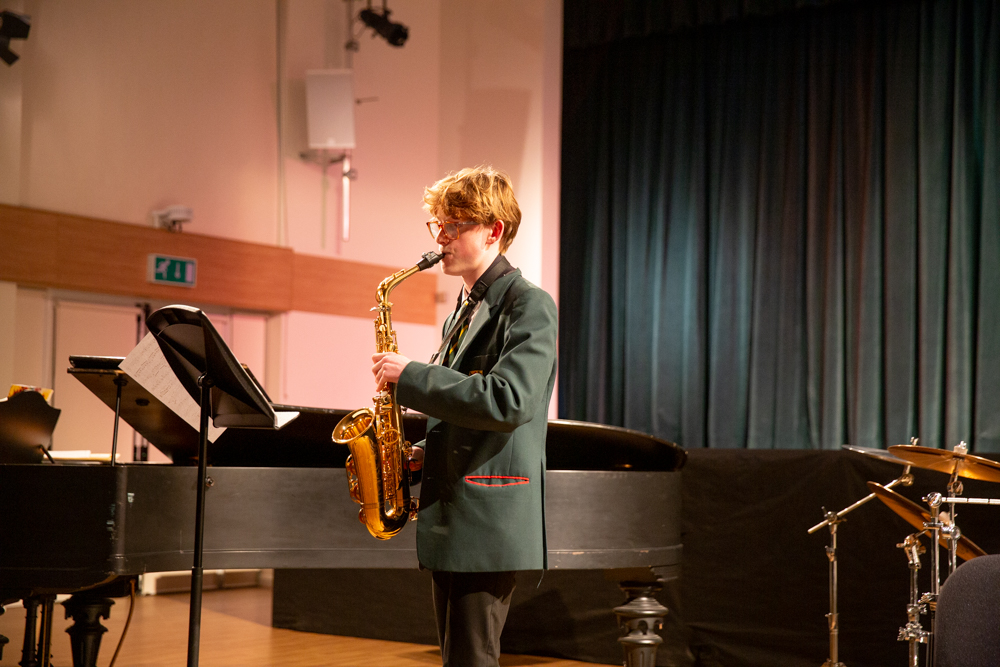 Senior Section Cup
Ned W (U5/Year 11) Vocalise for Cello Op. 34 No. 14 Rachmaninoff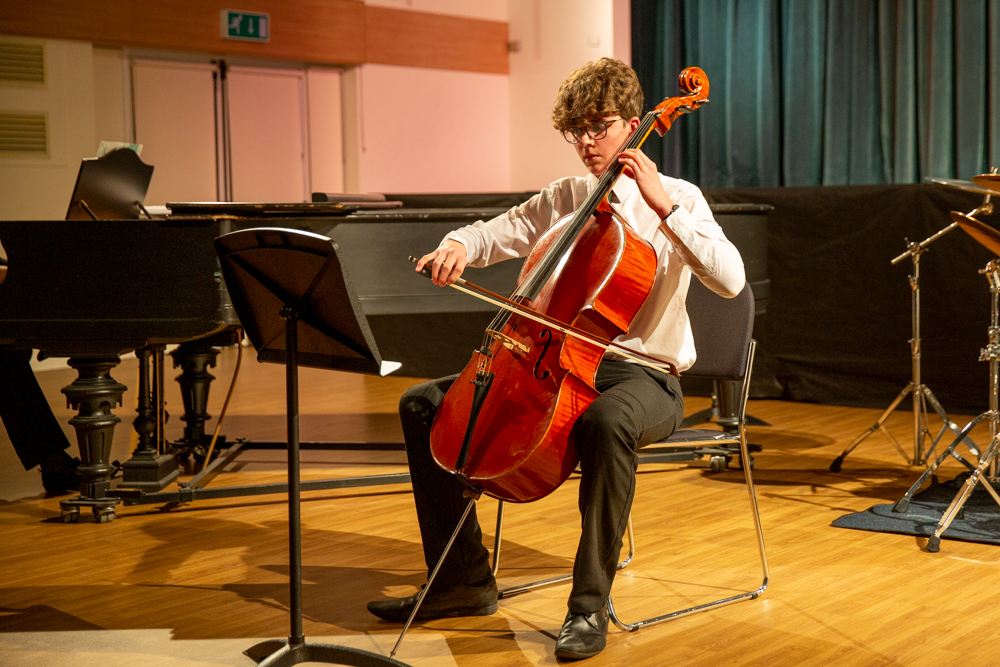 2nd: Lucas H (U6/Year 13) Music of the Night (The Phantom of the Opera) Lloyd Webber/Hart/Stilgoe
3rd: Risindu S (U5/Year 11) (Drumkit) Hall of Fame The Script
Intermediate Section Cup
George M (U4/Year 9) Nuit d'etoiles Debussy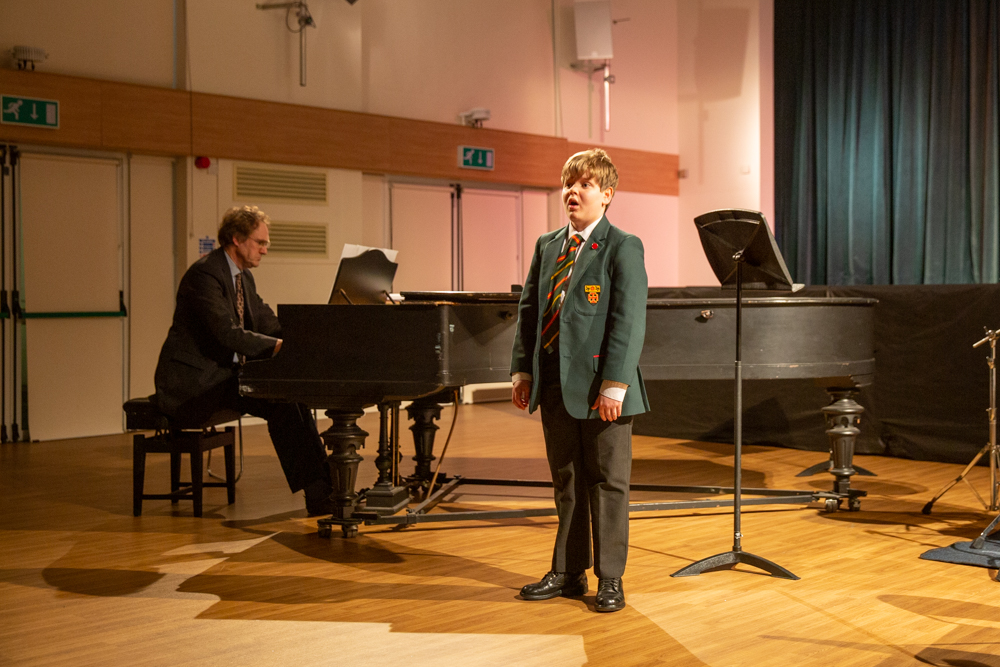 2nd: Helena R (L5/Year 10) Sonata in A minor 'Arpeggione' (1st movement) Schubert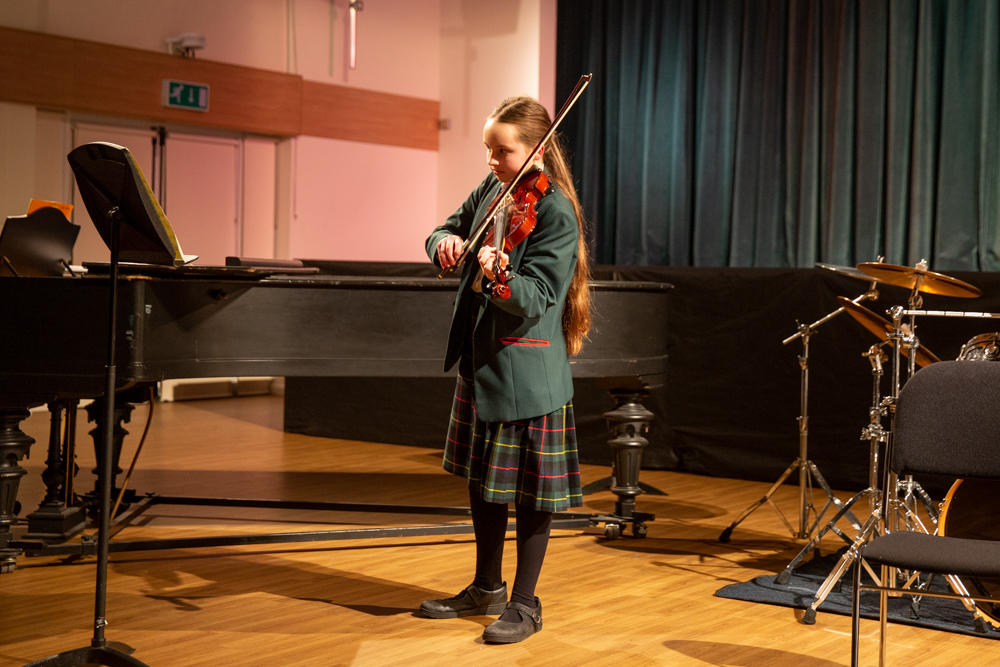 3rd: Luke C (U4/Year 9) (Percussion) 'Mia and Sebastian', theme from La La Land J Hurwitz
Junior Section Cup
Jake T (L4/Year 8) Allegro (1st Movement, Clarinet Quintet K. 581) Mozart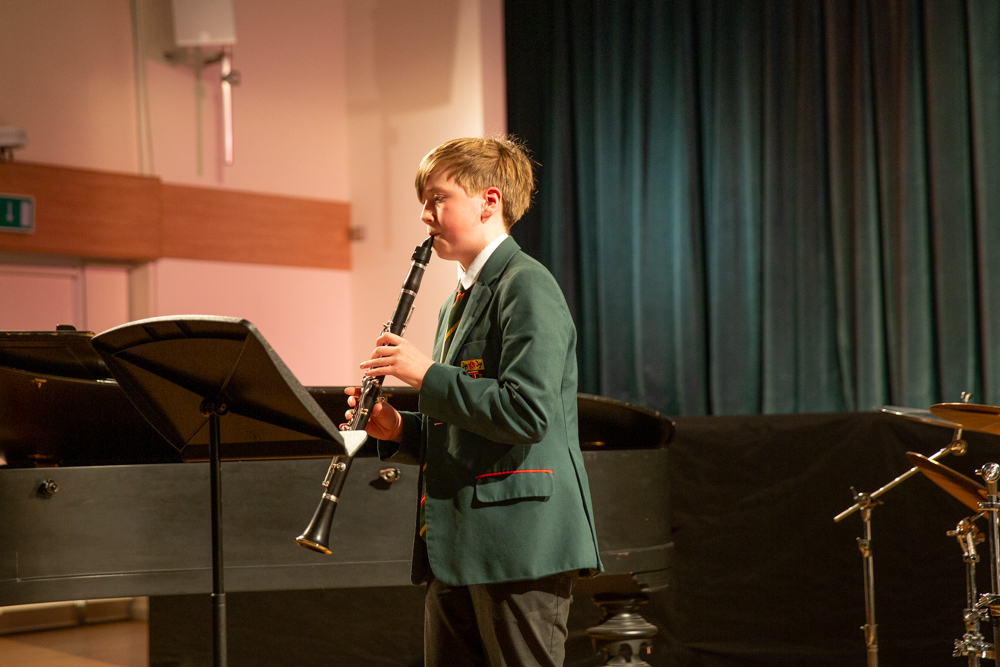 2nd: Aimee P (Form 3/Year 7) She used to be mine from Waitress Sara Bareilles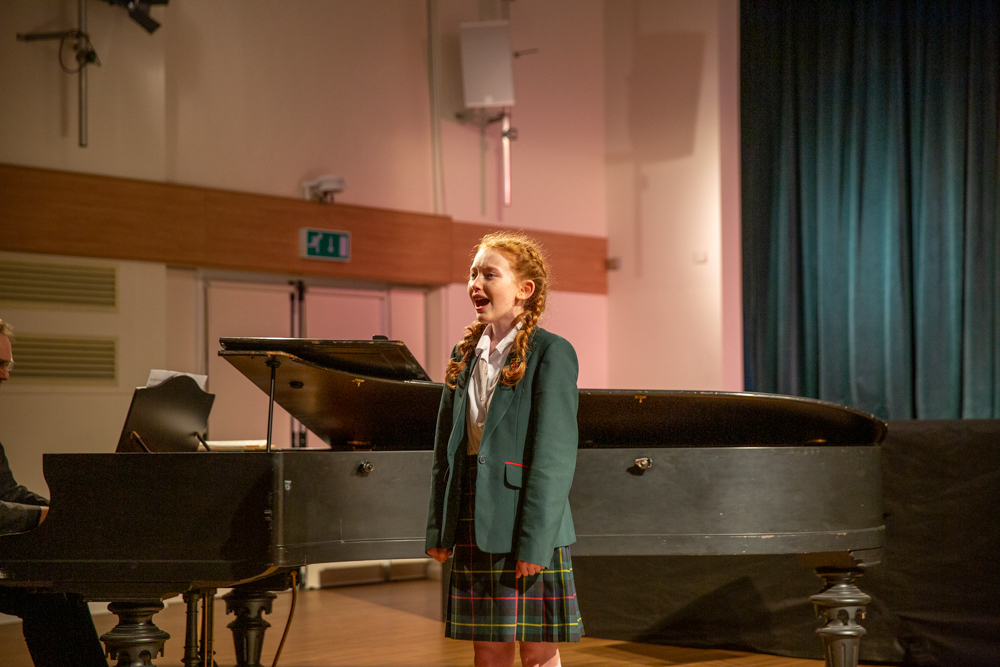 3rd: Jessica W (Form 3/Year 7) Jazzin' Grace Wilkinson