Frantic Assembly theatre workshop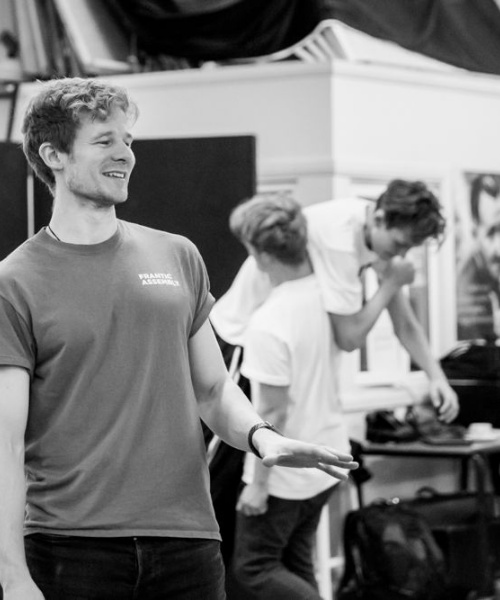 St Benedict's GCSE and A Level Drama groups undertook an energetic and unforgettable theatre workshop with Steve Miller from Frantic Assembly.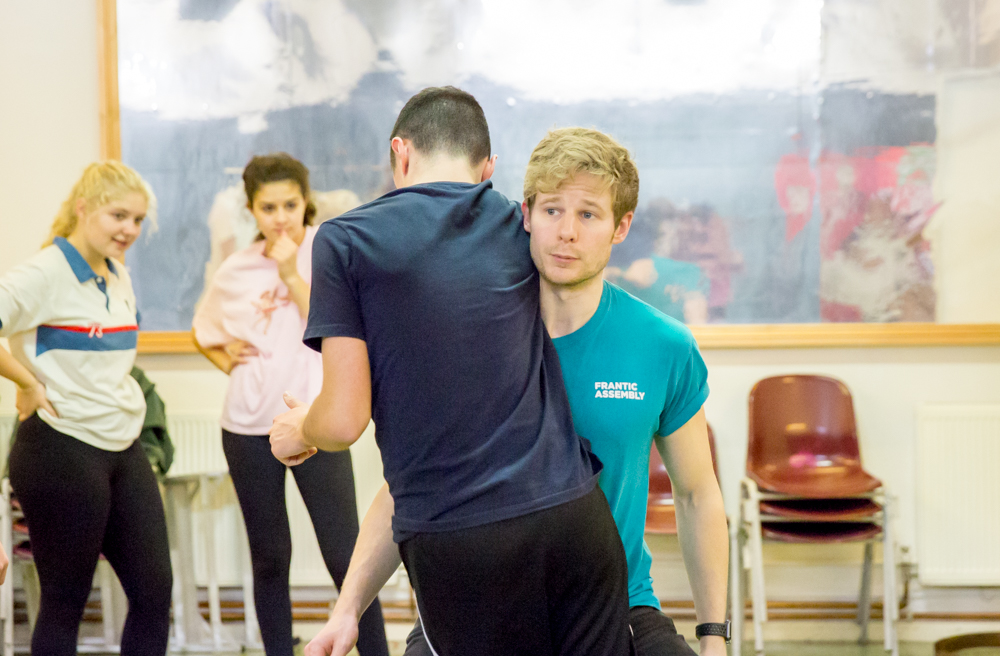 Frantic Assembly has built an enviable reputation as one of the most exciting theatre companies in the country.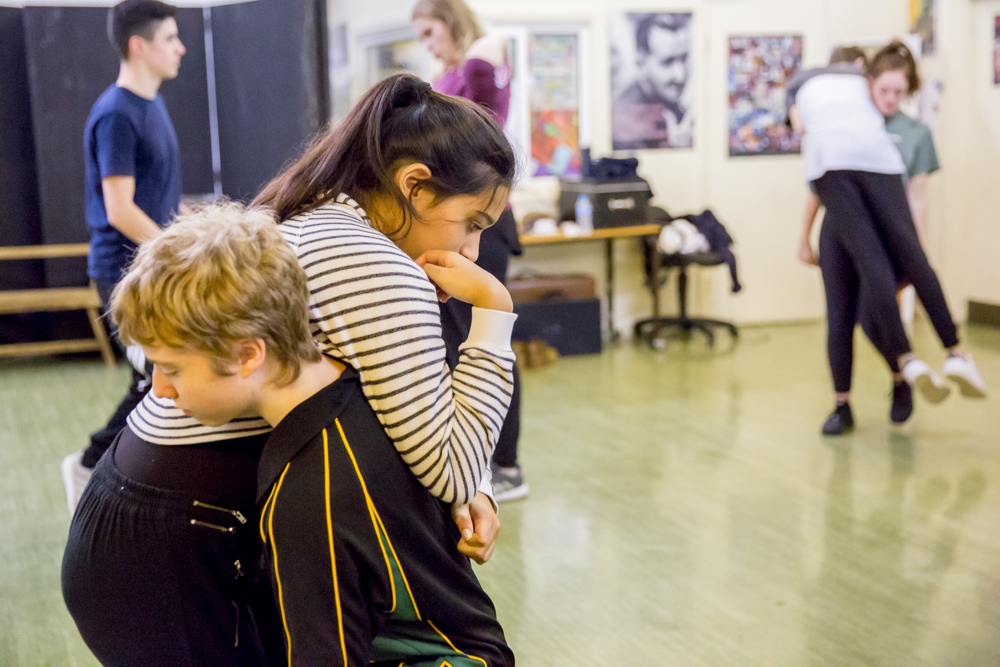 Steve Miller completed his acting training at Bristol Old Vic and has since performed in many stage and TV programmes. His workshop incorporated Frantic Assembly's physical style combining movement with music in its interpretation of text. The outcome was a unique, collaborative piece of practical theatre where the fluidity of lifts was central to the pupils' interpretation.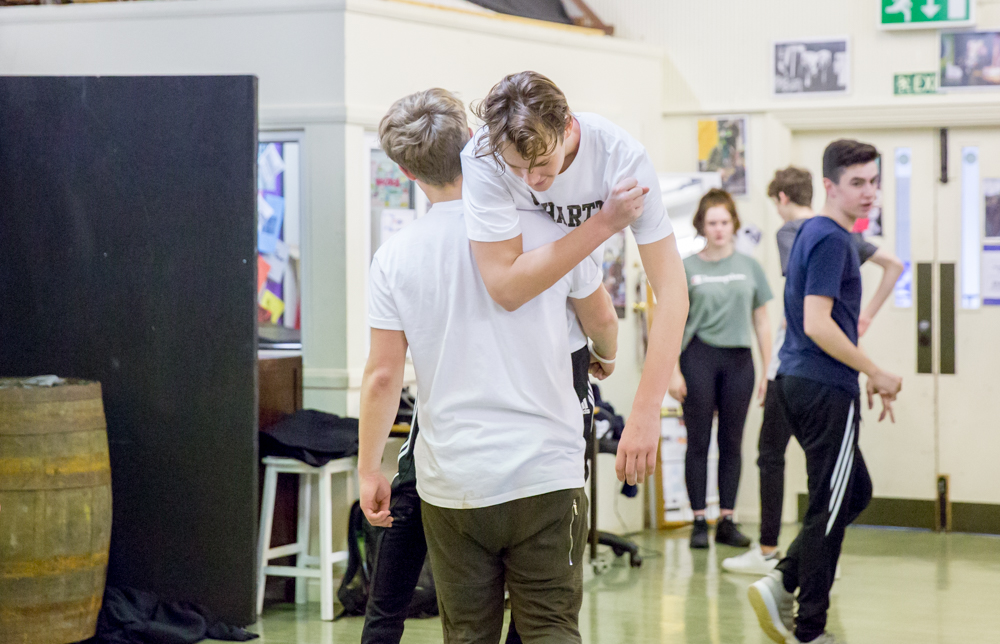 The pupils left the four-hour workshop exhausted, but better equipped to focus on their own devising methods.
Mrs K Ravenscroft (Head of Drama)