Middle School Concert 2022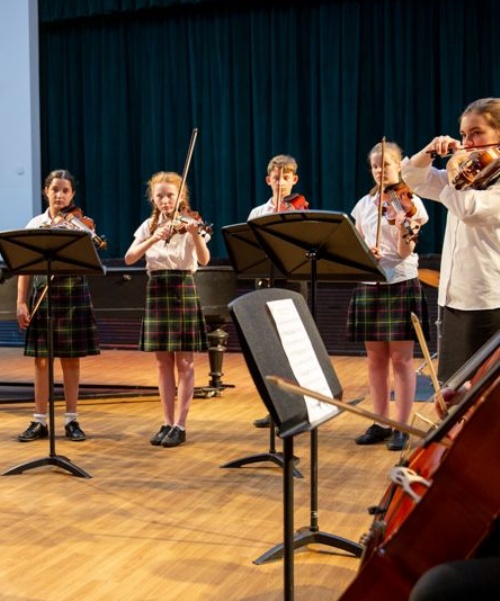 The Middle School Concert, on June 17th, gave St Benedict's pupils in Years 7 to 9 a chance to showcase their musical talents. The standard was as high as ever, and the range of instruments and styles impressive.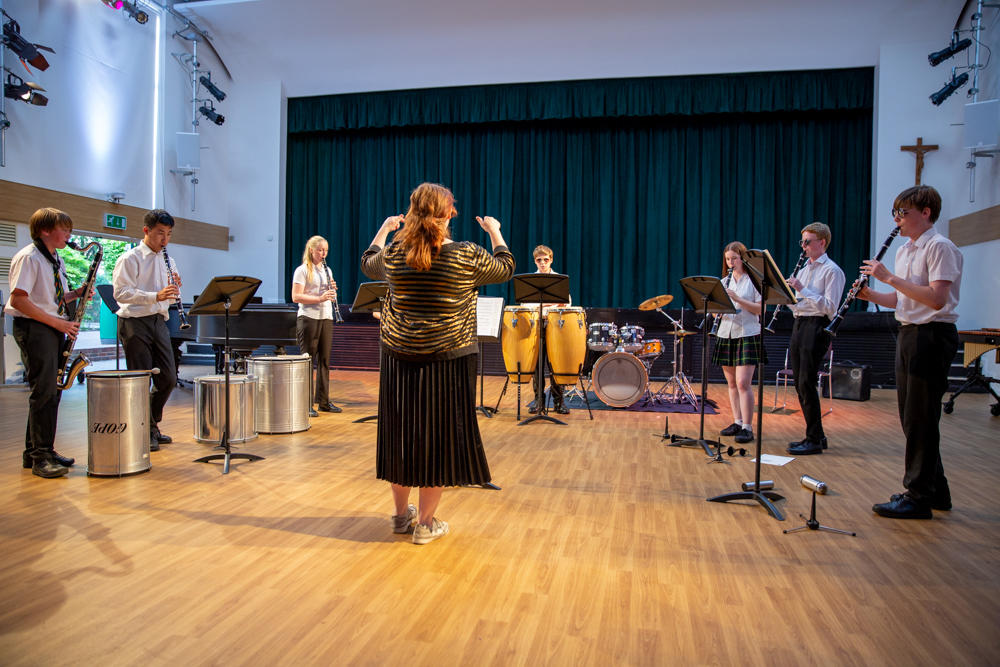 The programme featured some of St Benedict's many musical ensembles, starting with the Clarinet Ensemble, who played two contrasting pieces – a mellifluous Madrigal by James Rae, and a brilliant Latin-American Mas Que Nada by Jorges Ben, complete with percussion and whistles. The Guitar Ensemble then gave a beautiful performance of Hold back the river by James Bay, with a subtle drum beat accompaniment.
The Junior Jazz Ensemble gave two very accomplished performances – Better get hit in your soul (Charles Mingus) and Mr Clean by Weldon Irvine, featuring improvisations from each of the players. This was followed by the Junior Percussion Group, playing Quincy Jones' Soul Bossa Nova.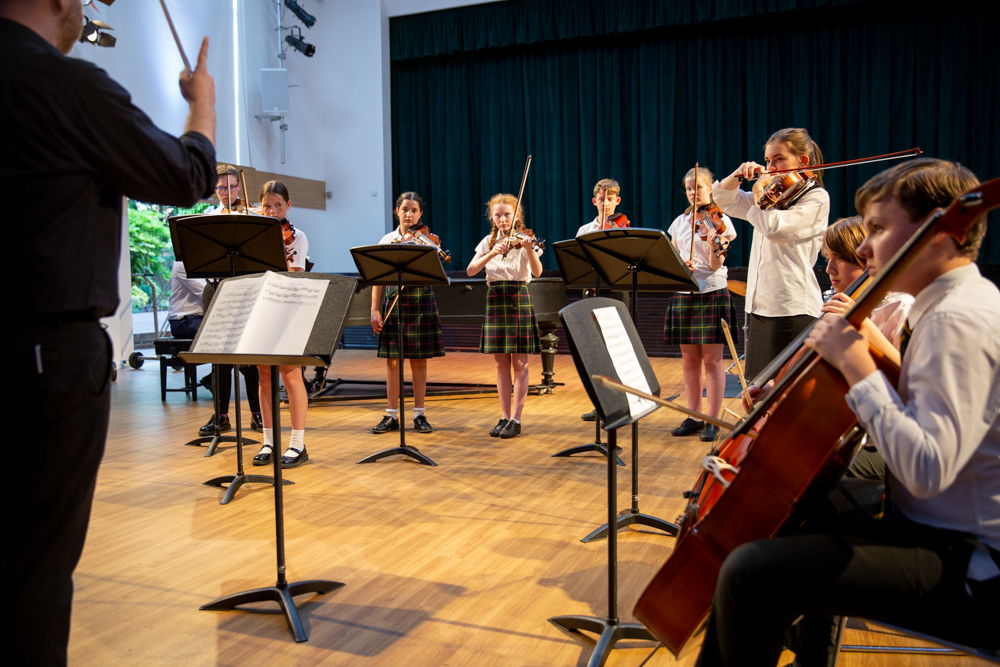 String Ensemble was on fine form, giving an exuberant, expressive performance the first movement of Vivaldi's Concerto in D Minor. Brass Group then played Tijuana Taxi, duets by Corelli and The Muppet Show theme.
There were some excellent solo performances, too, performed with confidence and style: Liam T (Y9) played the first movement of Haydn's Piano Sonata No. 31; Lydia R (Y9) played A Trumpeter's Lullaby by Leroy Anderson; Sophia R (Y9) gave a powerful performance of Adele's Set fire to the rain; Luke C (Y9) played My mechanic roll on marimba by Michael Grossman; Stanley W (Y7) sang Scarlatti's Gia il sole dal gange, and Freddie M (Y7) played Living Colour's Love rears its ugly head on drumkit.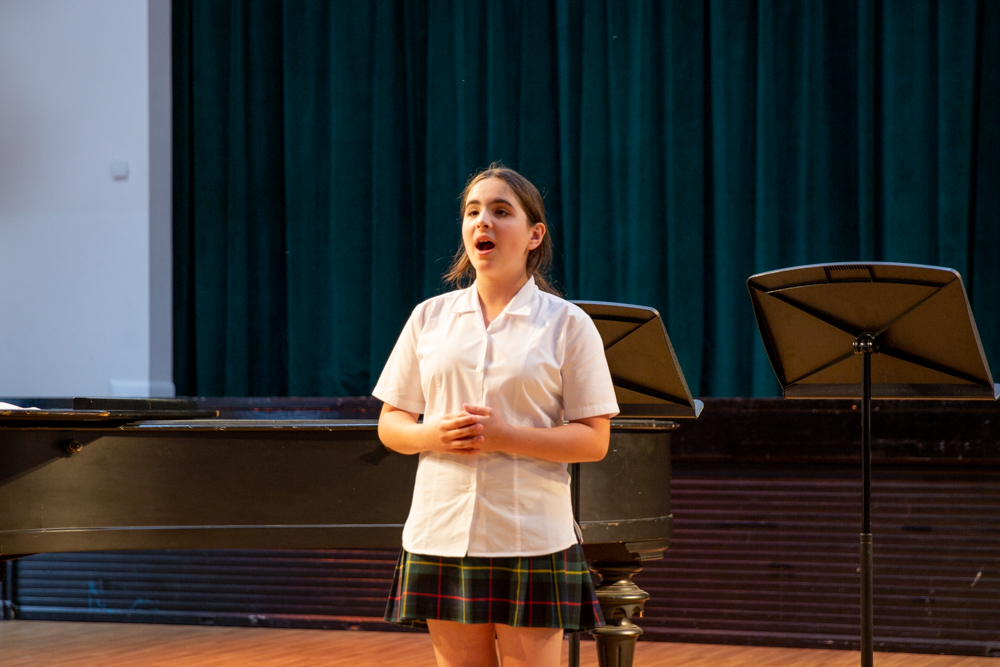 The concert ended with wonderful singing from the Girls' Choir, with Cristi Carrie Miller's arrangement of Loch Lomond and Si Si Ni Moja by Jacob Narverud.
With thanks to Miss John, Assistant Director of Music, Mr Eastwood, Director of Music, all the music staff.