St Benedict's artist is Fourth Plinth School Awards winner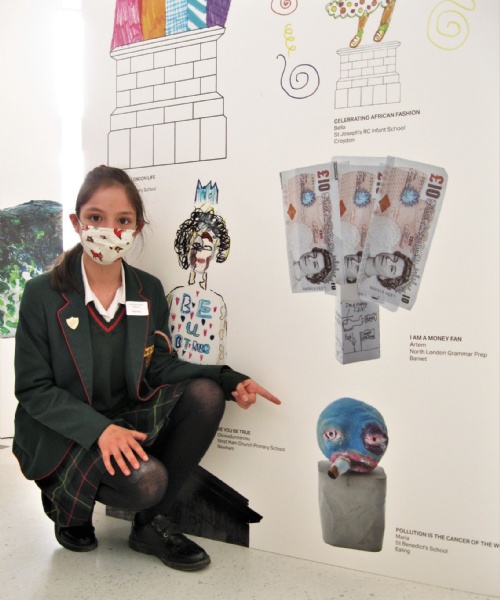 Maria-Rosa, in Year 6 at St Benedict's, has won a prize in the Fourth Plinth School Awards!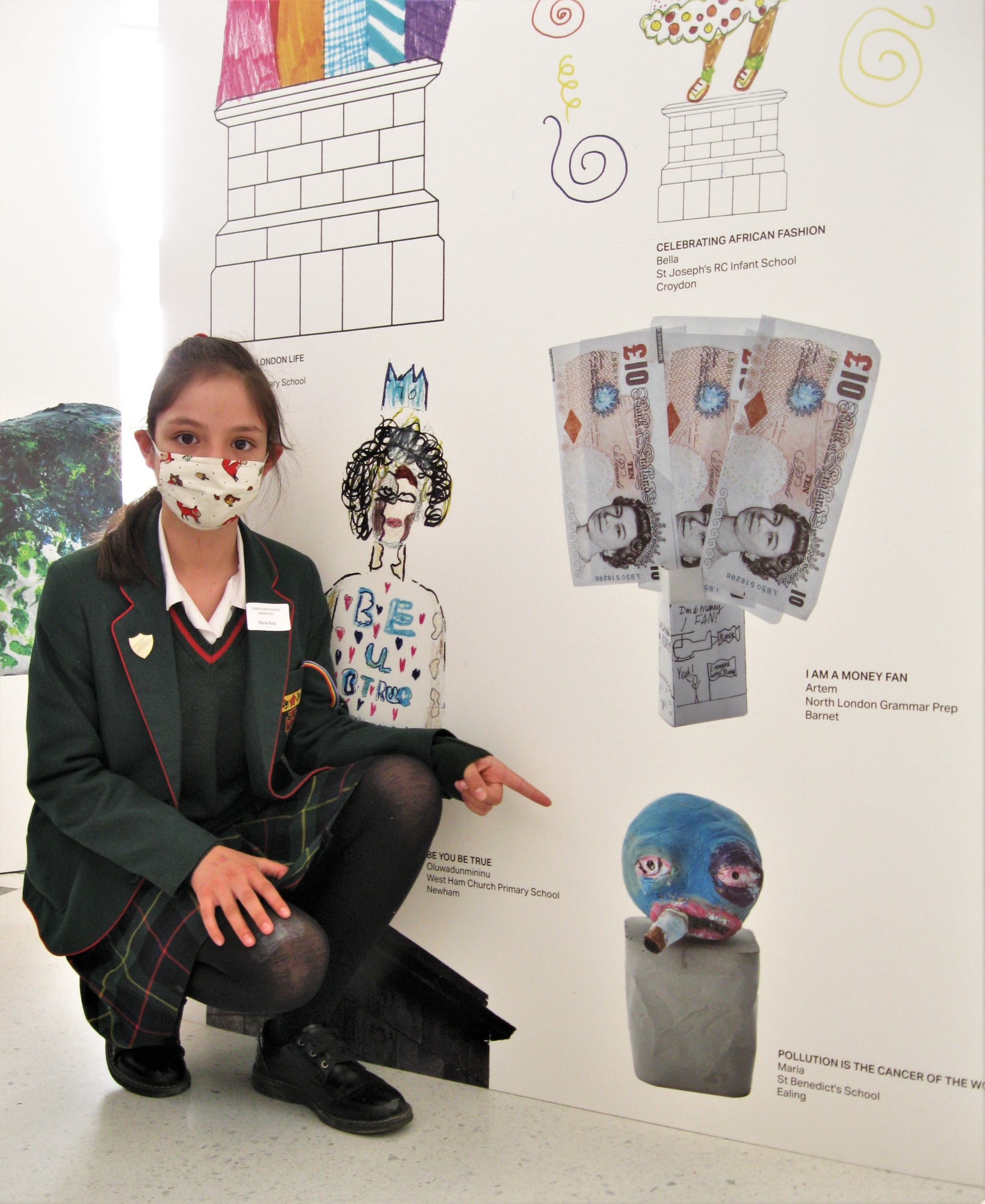 The Fourth Plinth Schools Awards was open to children at school in Greater London aged between 5 and 15. For the competition, children were invited to design an artwork inspired by the Fourth Plinth in Trafalgar Square. The judges picked one winning entry per each of the 29 London boroughs, from all the entries in that borough. We are delighted that Maria-Rosa has been awarded the prize for Ealing borough, for her submission, 'Pollution is the Cancer of the World'.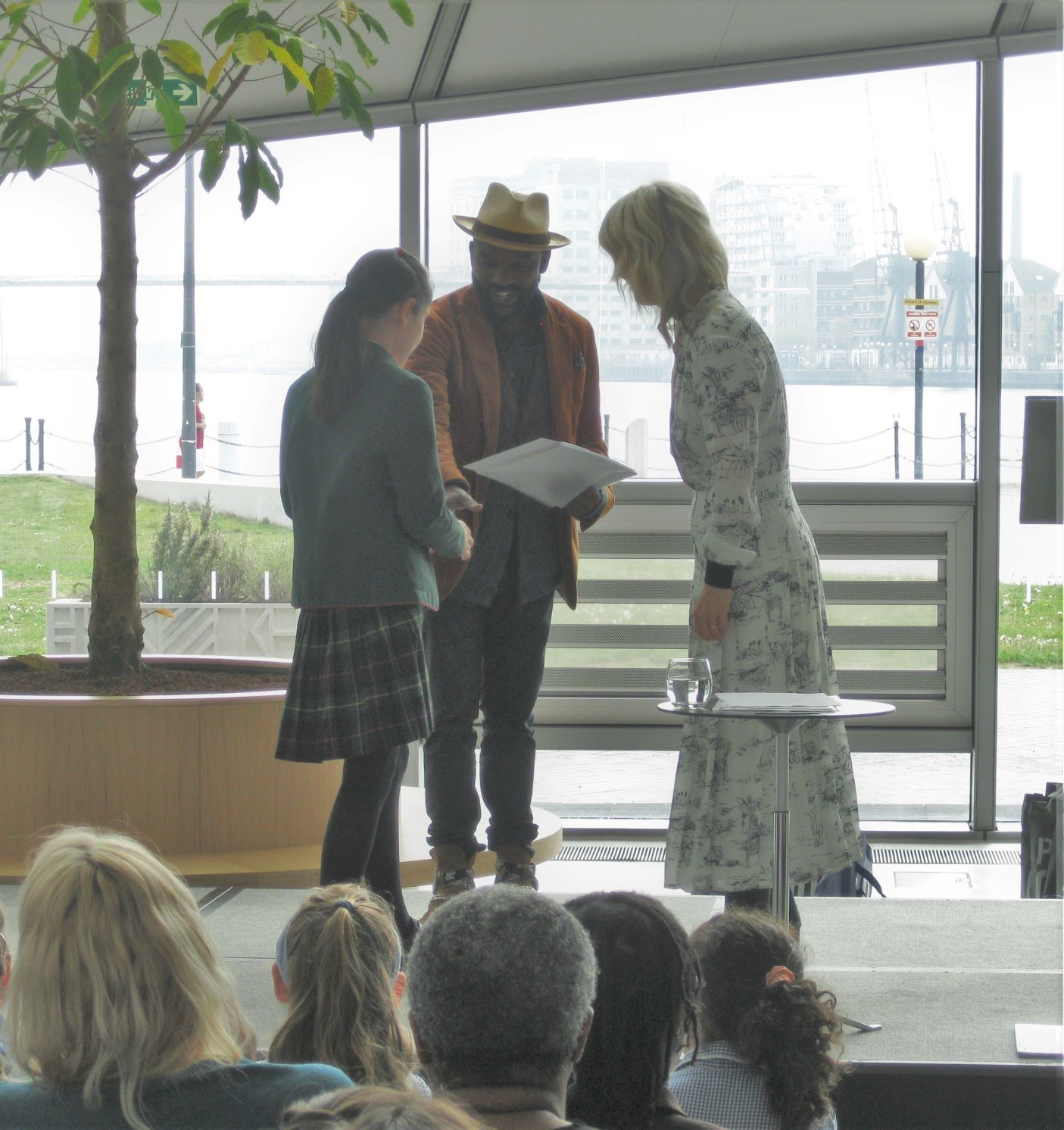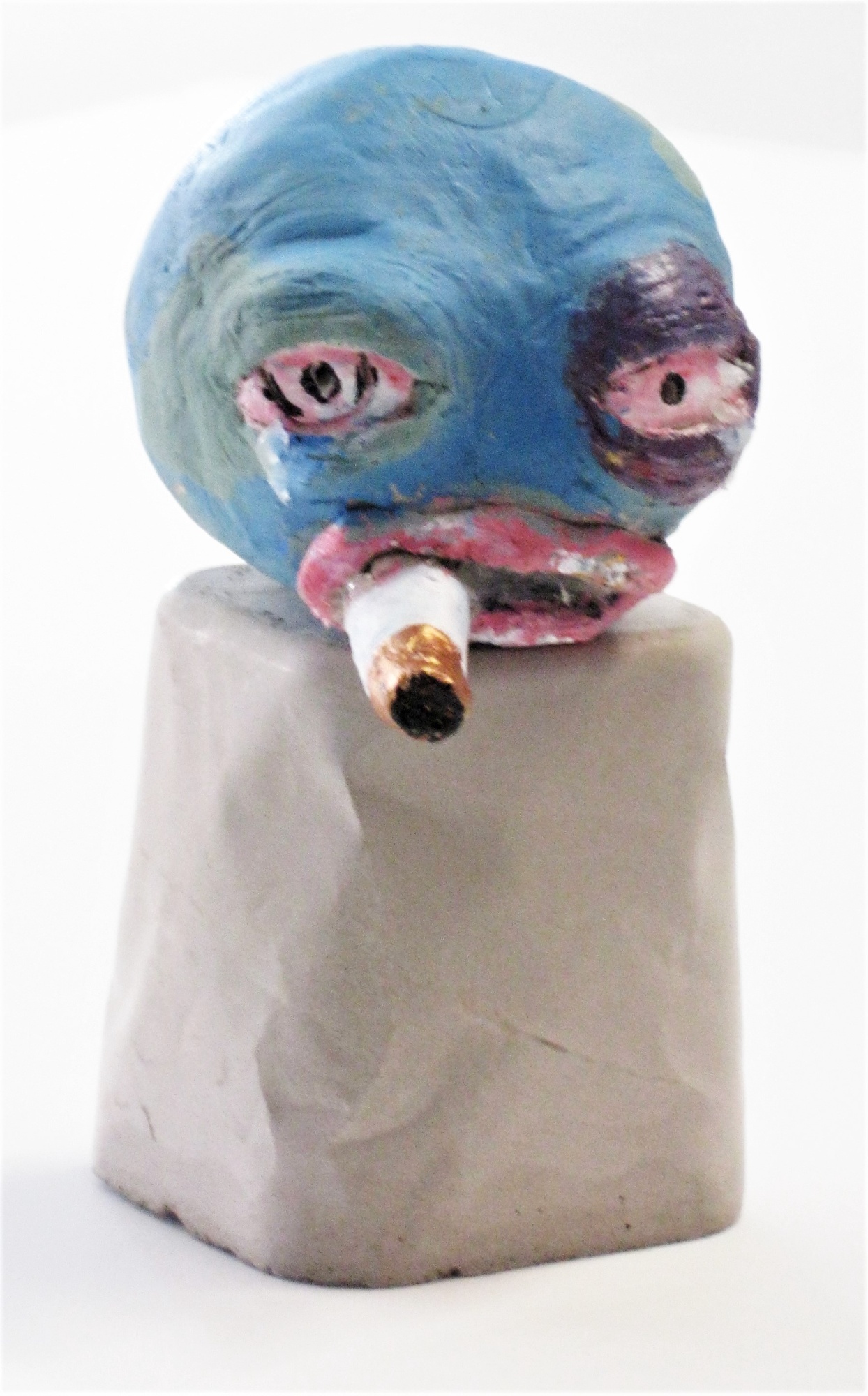 Over 1500 artworks were submitted from schools across London, which were judged by Professor Samson Kambalu, whose work Antelope will be installed on the Fourth Plinth on Trafalgar Square in September.
Maria-Rosa said: "Mr Markou invited us to enter the Fourth Plinth School Awards Competition which many different schools took part in all over London. I wanted to highlight how pollution is destroying our planet and after a day of hard work, I had created a clay sculpture I was proud of.
"To my surprise, my sculpture had been chosen by the artist Samson Kambalu, who has recently won the Fourth Plinth commission in Trafalgar Square. On 4th May, I was invited to New City Hall to collect my prize along with the other winners from each London borough. We left super early to cross London and went on the DLR before being met at the door of New City Hall by a smiling Mr Markou.
"When we got inside, we got to see pictures of all the winning works and during the awards ceremony, when my name was called, I got to go on stage and meet the Deputy Mayor for Culture, Justine Simons, and Samson Kambalu and received my prize and certificate. At the very end, all the winners got to go on stage for one final picture and afterwards, I got to go home via the cable car and the O2. It was a fabulous day out!"
The St Benedict's Junior School Head of Art, Mr Markou, said: "Work started for the Fourth Plinth Schools competition before February half-term. It was a worthwhile experience and despite the amount of work that our children already do in the Junior School we had some very good entries. Out of around 2000 entries across London 39 children won a prize. I am delighted that Maria-Rosa's entry was chosen as overall winner for the Borough of Ealing. I was so happy to be able to attend the awards ceremony and was extremely proud to be able to see her collecting her prize. Her participation will make a lasting and wonderful memory."
Congratulations, Maria-Rosa!