St Benedict's Music Festival 2020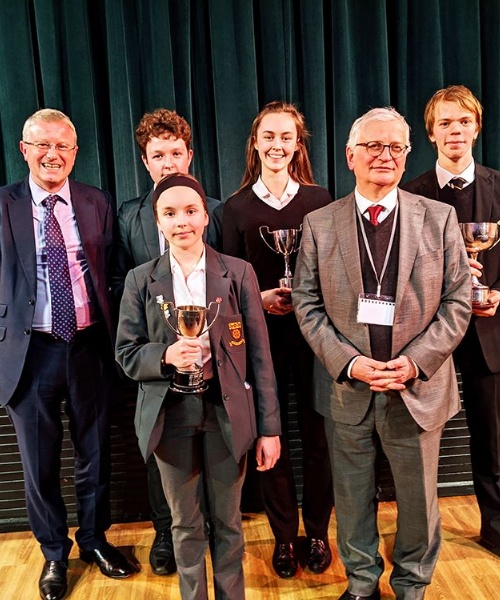 St Benedict's Music Festival – a week of adjudicated solo and ensemble performances - concluded with the Finalists' Concert on Friday 6th March, with incredible performances from the 21 winners of each heat.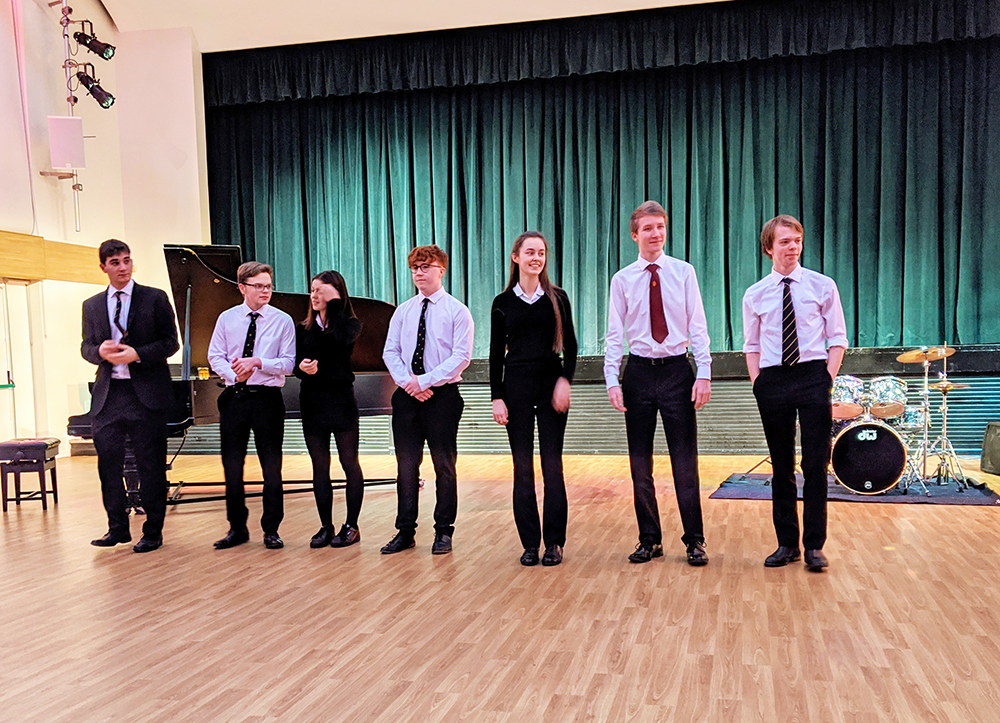 Over 250 solo entries and 16 ensembles, involving pupils from Years 7 to 13, had been adjudicated by choral conductor Tori Longdon throughout the week.
This year's Finalists' Concert adjudicator was the tenor, Mark Tucker (OP76), Professor of Singing at the Hochschule für Musik und Theater, Hamburg, and Voice Professor at the Royal College of Music in London.
A range of extremely impressive performances presented Professor Tucker with a formidable task, requiring, in his words, "the wisdom of a musical Solomon." Before delivering his verdict, he said: "The standard of music making is amazing and I want to congratulate all participants, because they produced a range of performances of which the school can be justifiably proud."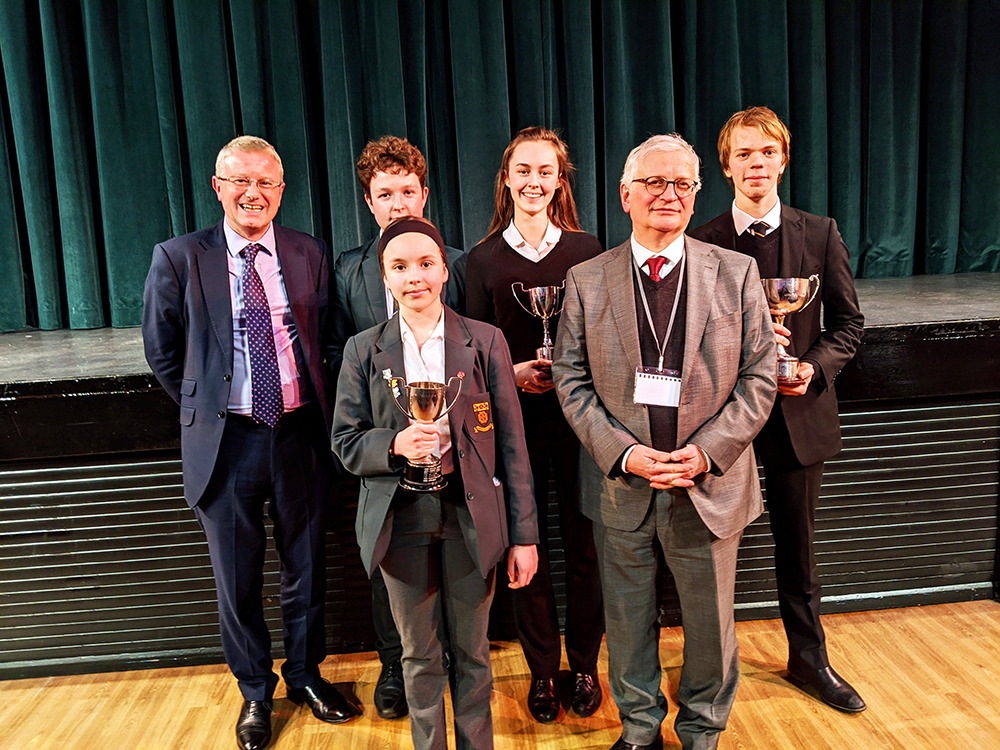 Music Festival 2020 Results from the Final
Flohouse Cup
Duncan Ashby (Percussion)
Concertino in D minor (1st movement) Paul Creston
Senior Section Cup (L6 & U6)
1st: Valentina Elner-Kupcha (Clarinet)
Solo de concours André Messager
2nd: Alice Gedye (Voice)
With You (from Ghost the Musical) Ballard, Stewart & Rubin
3rd: Jack Edis (Piano)
Sweet Lorraine Art Tatum/Jack Edis
Intermediate Section Cup (L5 & U5)
1st: Lucas Holmes (Piano)
Fantaisie – Impromptu Frederic Chopin
2nd: Jem Mawer (Percussion)
Mind the Gaps Kit Morgan
3rd: Conan Reynolds (Guitar)
Master of Puppets Metallica
Junior Section Cup (F3, L4 & U4)
1st: Helena Ramsden (Violin)
Czardas Vittoria Monti
2nd: Mark Maalouf (Voice)
Bring him home Boubil & Schonberg
3rd: Rory Johnston (Clarinet)
Rondo Ronald Binge
Performances during the adjudication:
Intermediate Jazz Ensemble: Little Sunflower (Hubbard)
(Artie Hair, Suzie Beale, Rory Johnston, Andre Low & Toby Roberts)
Flute Group: Eleanor Rigby (Lennon/McCartney)
(Lucy Brooks, Martha Hickman, Mya Huntley, Riya Kantamaneni, Alice Moore, Elena Llinares-Perales & Lettie Stevenson)
Upper School Duet: Sisters (Irving Berlin)
(Alice Gedye & Zoe Rutherford)