Gold D of E on Exmoor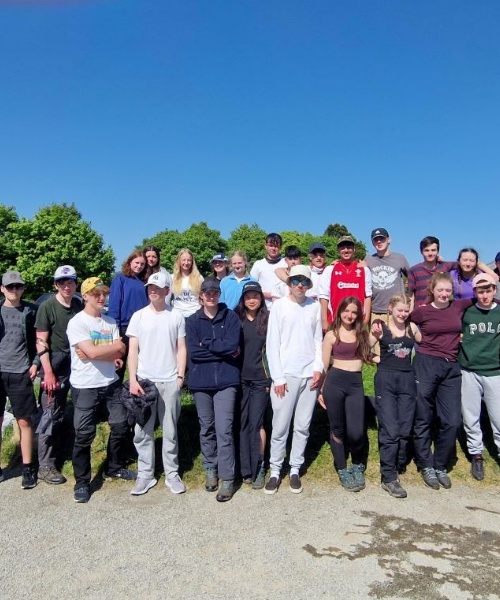 A record number of 27 St Benedict's students passed their Gold Duke of Edinburgh's expedition in May!
All 27 students passed their Gold Duke of Edinburgh's expedition in May, hiking and camping for four days in hot weather over Dartmoor National Park's challenging terrain – a tremendous achievement!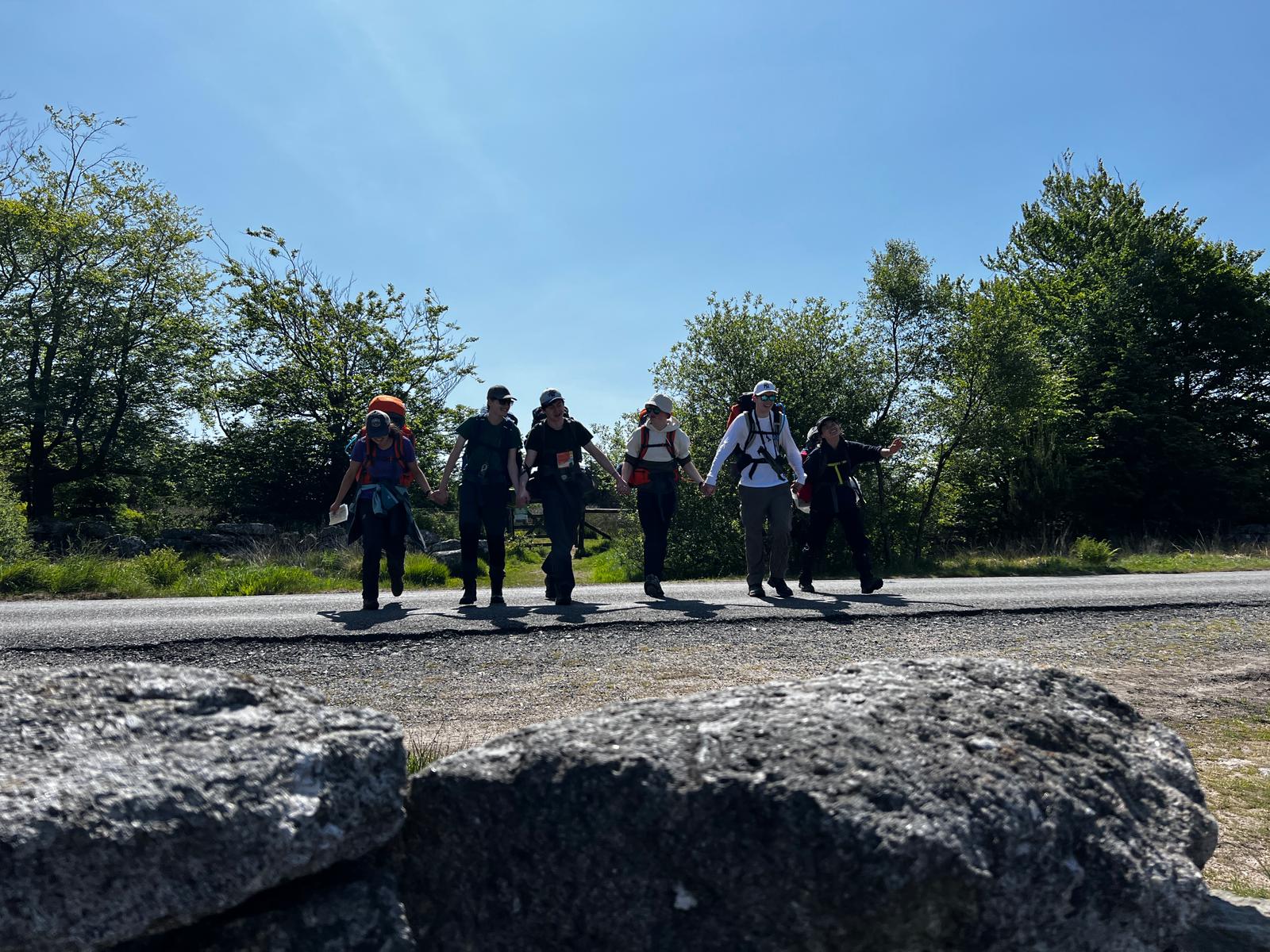 Once all the paperwork is completed – covering the required voluntary work and skills development – they will receive their Gold awards at Buckingham Palace next year.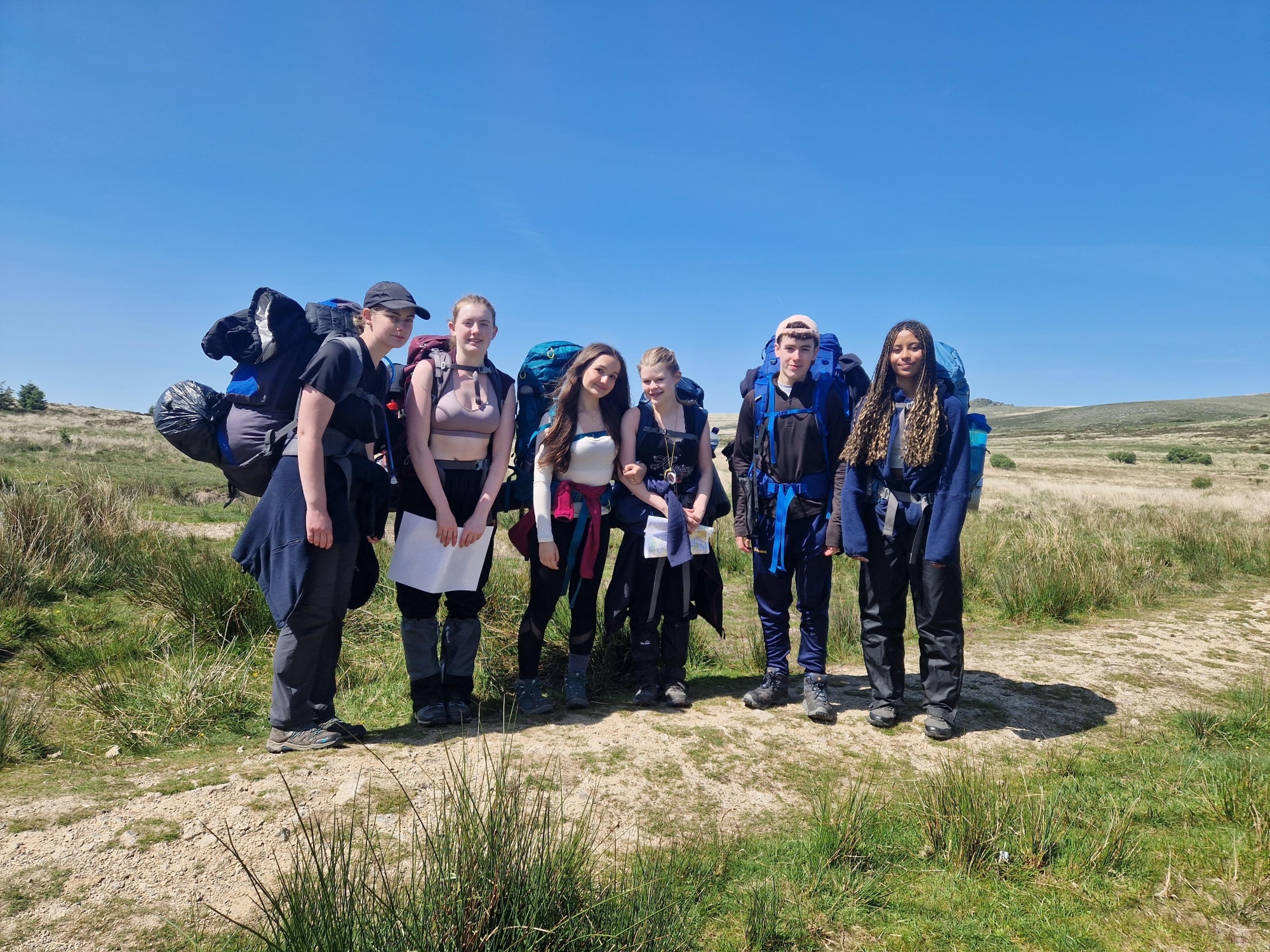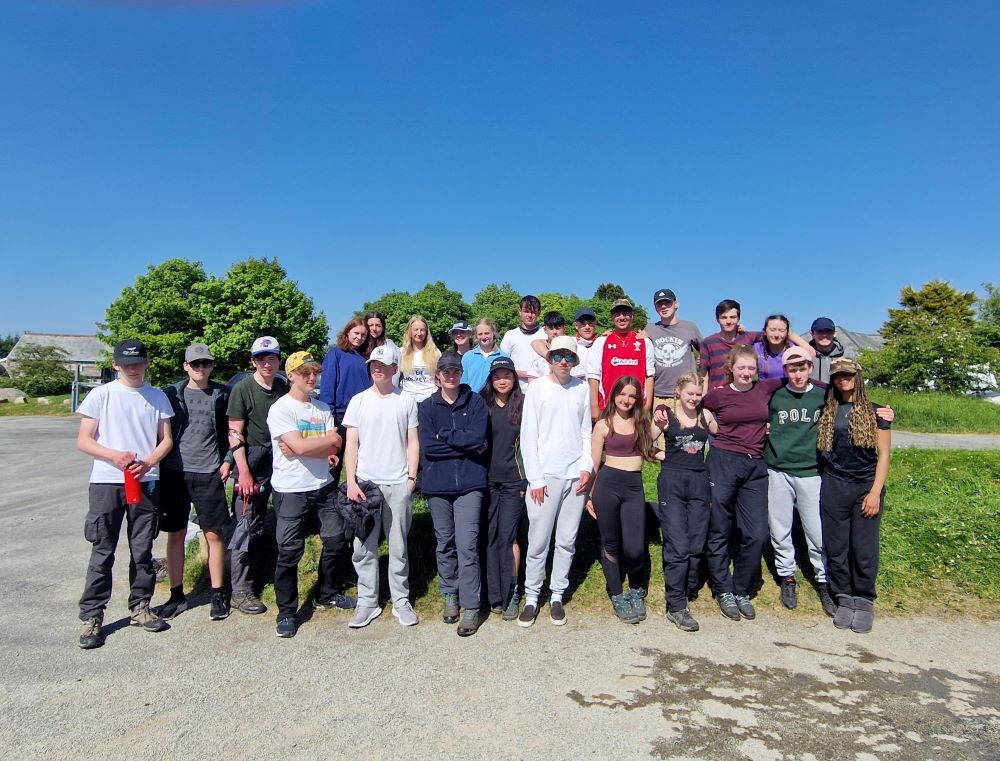 The students completed their Practice expedition over Easter in the Peak District. Here is Ned's report on this vital preparation for the Qualifying stint on Exmoor:
After days of constantly checking each different weather app, the D of E gods blessed us with four days of perfect weather (and one day of drizzle) for our practice Gold expedition. Five days of hiking, camping, and not a lot of sleep lay between us and the coach trip home. The first few days were spent practising navigation, map-reading and preventing Ra Ra (our instructor's dog) from catching rabbits.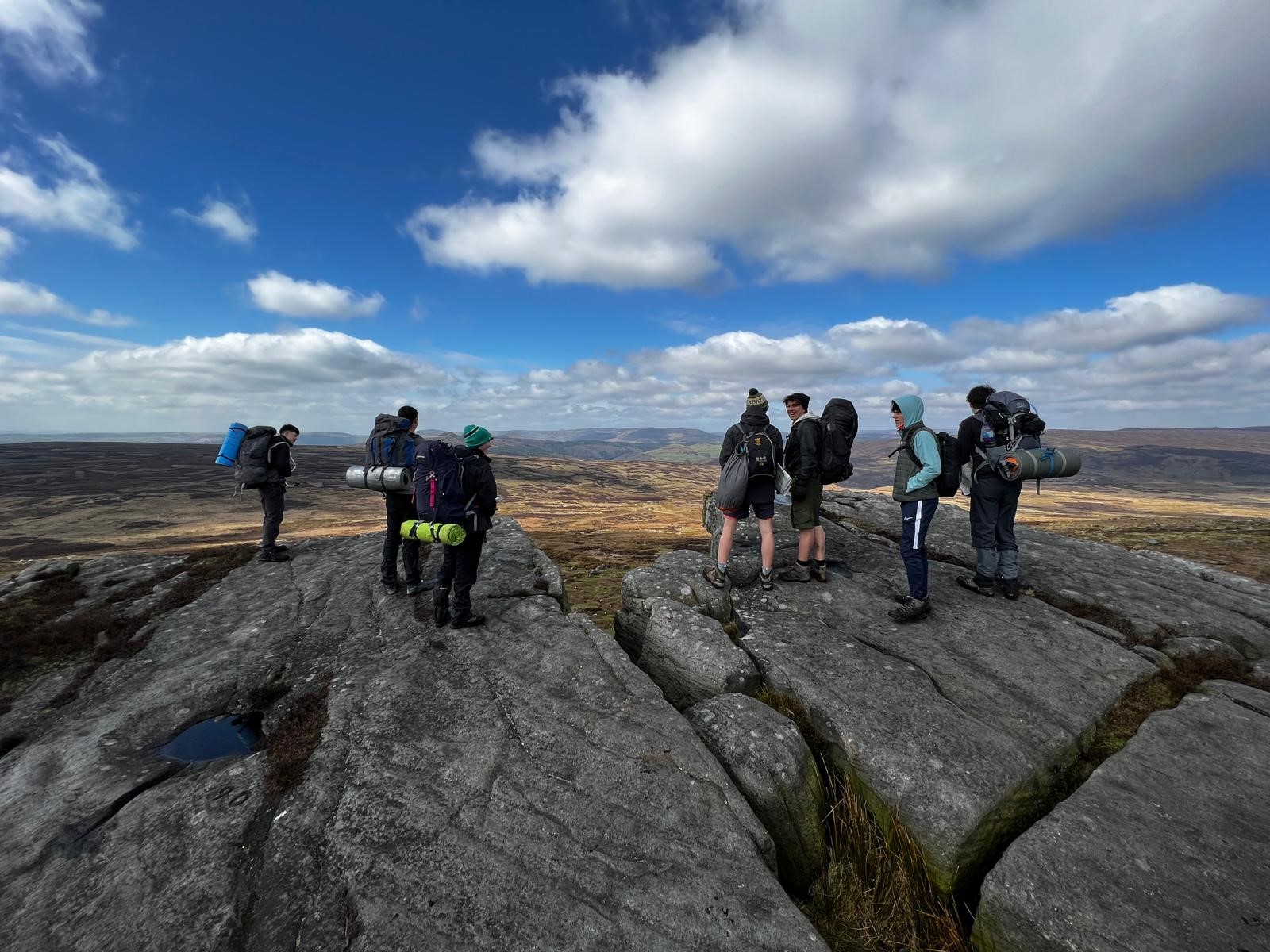 We were finally let loose into the Peak District on day three with nothing but an old OS map and a radio in case we got lost. Spirits were high until we saw the physical manifestation of the contour lines we had neglected to notice on the map, but with some excellent team spirit we pushed on through and completed our expedition with ease. It was a fantastic experience and I can't recommend doing Gold D of E highly enough.
Ned W (L6)
In May this year, sixteen St Benedict's students and OPs went to Buckingham Palace to receive their Gold awards.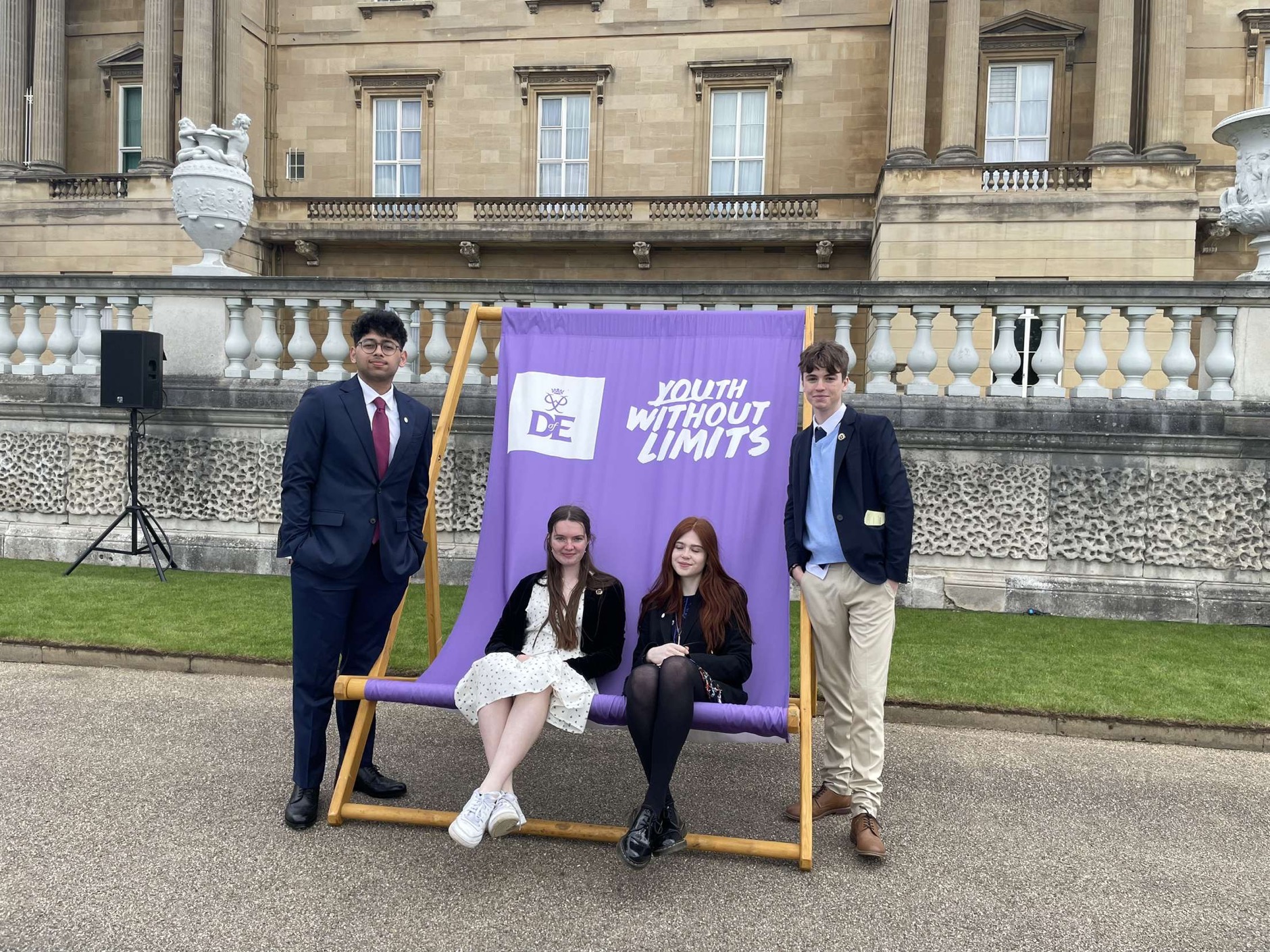 Congratulations to:
Eleanor B (U6)
Rosaleen O (U6)
Henry R (U6)
Arhat T (U6)
Niamh O'Haire (OP 22)
Stella Burgon (OP 22)
Alexander Gribbon (OP 22)
Olin Davies (OP 22)
George Ridout (OP 22)
Felix Mac-Fall (OP 22)
Catriona Edwards (OP 22)
Amy Slaughter (OP 22)
Jin Tao Wang (OP 22)
Thierry Roy (OP 22)
Kieran Dodder (OP 20)
Eleanor Rose Walker (OP 18)