120 Trees for 120 Years: celebrating our partnership with Holy Family Primary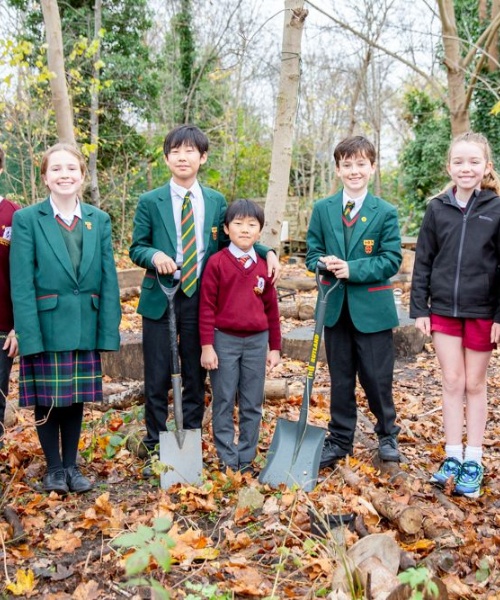 Three St Benedict's pupils re-visited their old school this week to plant one of our anniversary trees at Holy Family Catholic Primary, Acton.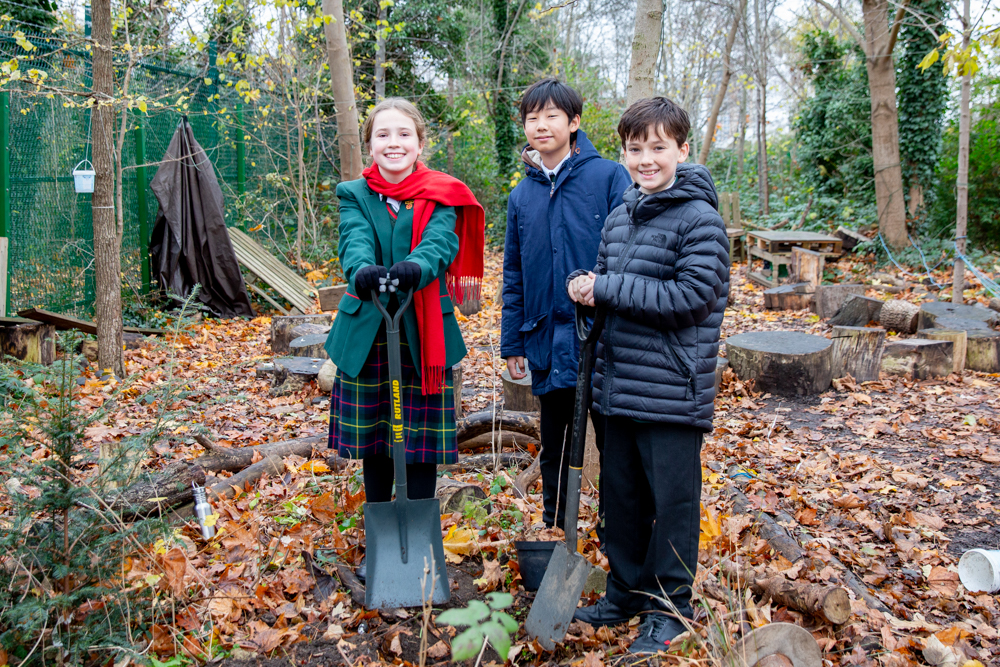 One of the 120 wild cherry trees provided by the Woodland Trust is now putting down roots in the forest school at Holy Family Catholic Primary in Acton, in recognition of the strong links between the two schools.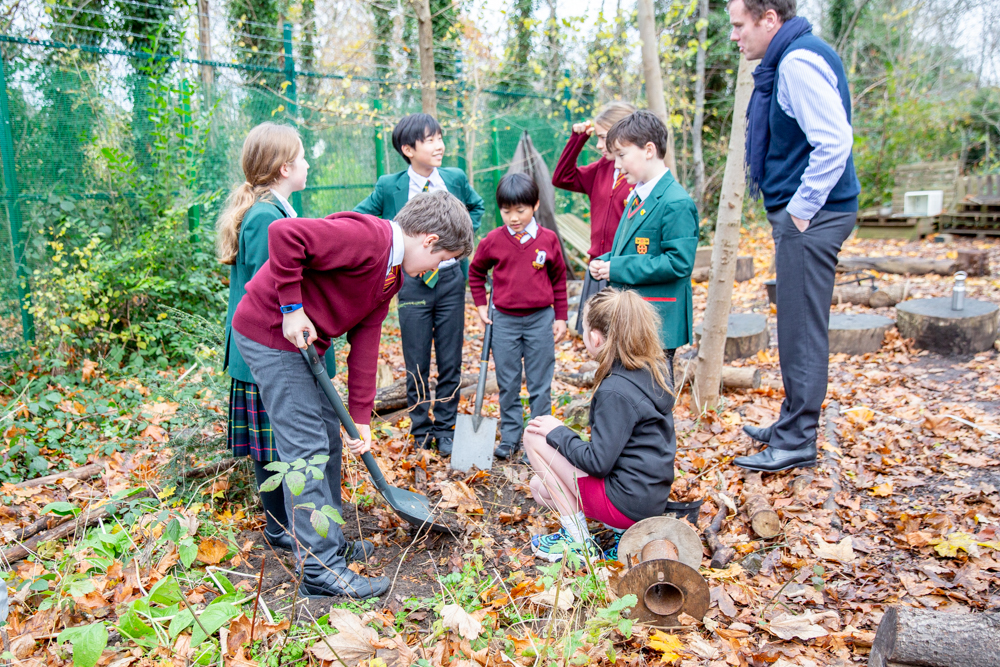 Antonio B (Year 7), Shinnosuke K (Year 9) and Aoife C (Year 7) were delighted to return to Holy Family on Monday 13th December, where they met Mia (Head Girl), Thomas (Head Boy) and forest school enthusiast, Rose, with Shinnosuke's little brother coming along to join in the fun. Between them, they did a very good job of planting the St Benedict's tree, watched by pupils from Year 3.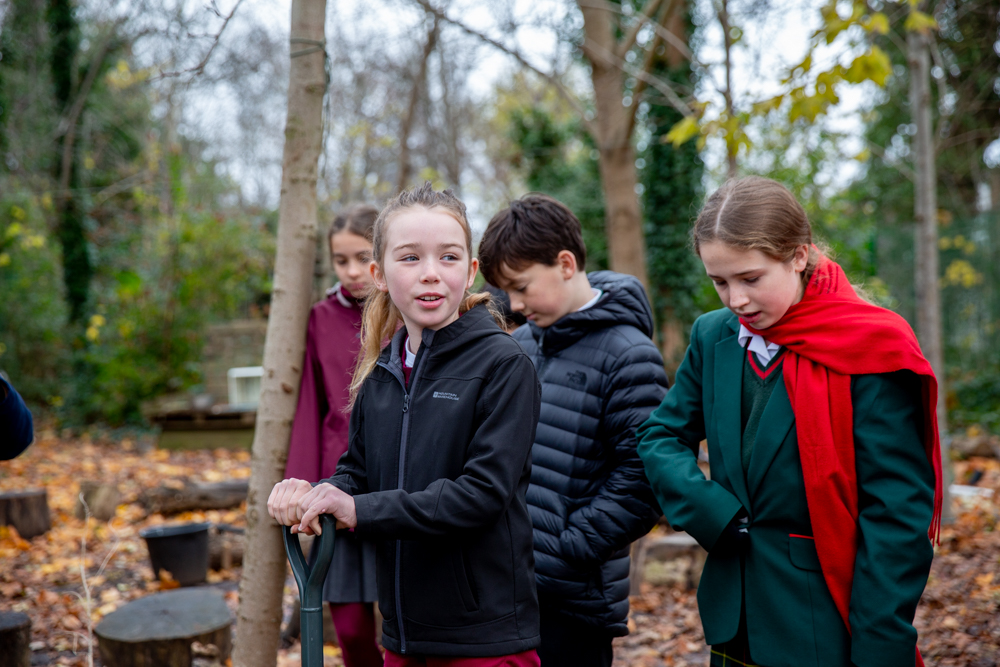 The Headmaster, Andrew Johnson, said: "I am delighted that we are celebrating this landmark in our history with this environmental project. We hope that all 120 trees will flourish, along with St Benedict's, over the next 120 years as we continue to educate young people for a sustainable future."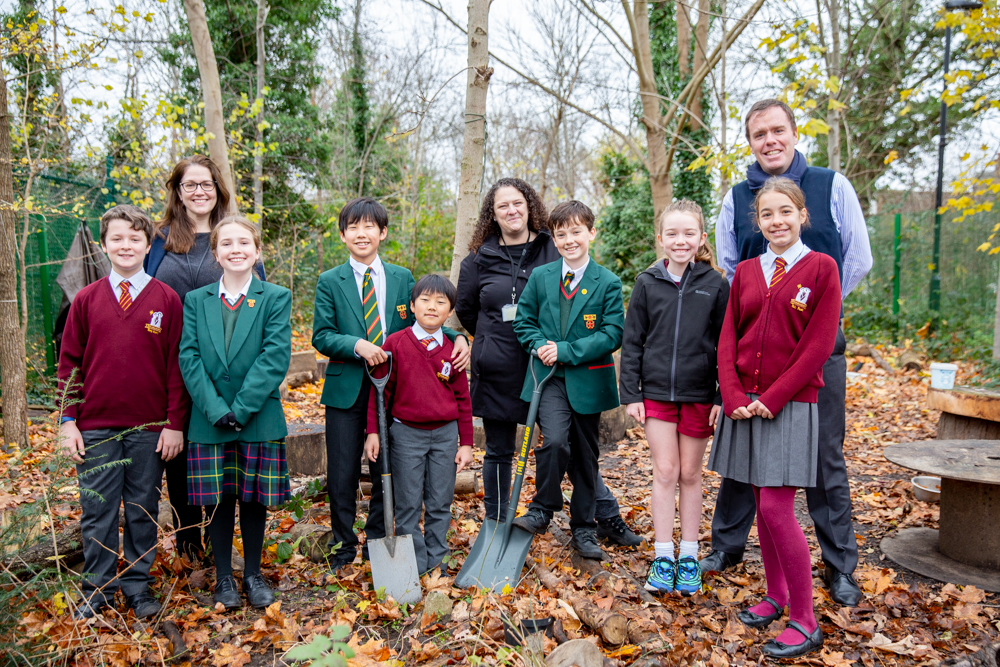 In further good news, St Benedict's parents have donated almost £700 to Restore our Planet's 'Trillion Trees' protect, which is helping to restore and protect the world's forests.