Greeks and Romans Day
Over 50 children from local Ealing junior schools joined us for a Groovy Greeks and Romans day at St Benedict's, learning about Classical art and mythology.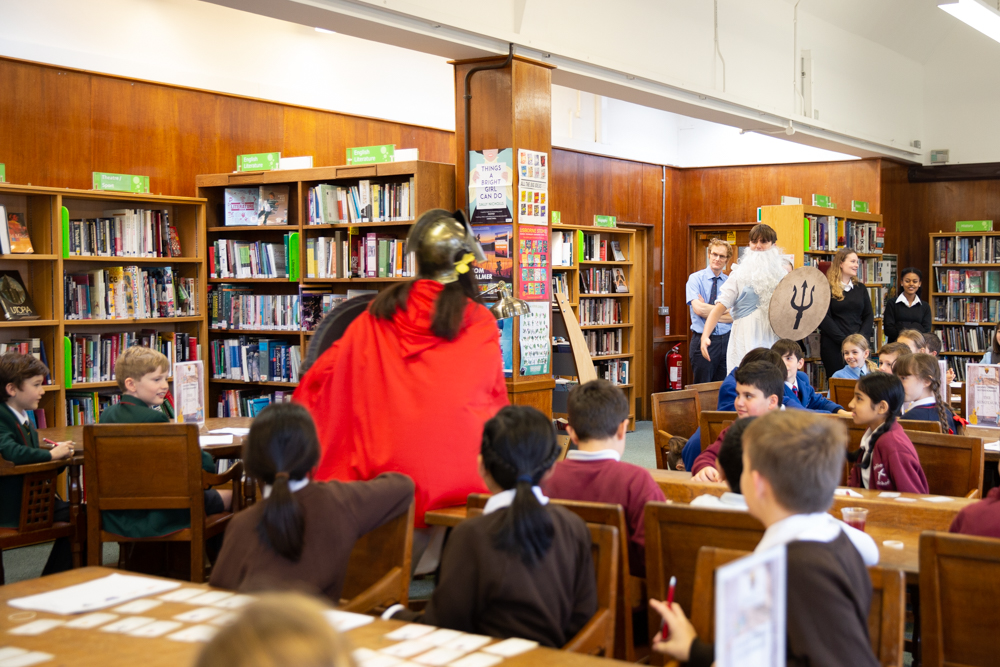 Led by Classicists Mr Foley and Mrs Lewis, the event was attended by children from North Ealing and Selborne primaries, Avenue House, Bassett House, Clifton Lodge, Holy Family School, St Joseph's School, Harvington, Orchard House and St Benedict's Junior School.
The morning began with an introduction to Greek and Roman art and architecture, after which everyone made their own mosaics - painstaking work, with invaluable grouting support from accompanying teachers and sixth form students!
Back in the Library, it was time to make Classical Mythology Top Trumps, ranking each god's strength, beauty, position within the gods, importance to mortals and likeability. This activity was rudely interrupted by a furious row between Athena and Poseidon (aka Layla and Stefan), who burst into the room arguing over Athens. The children voted to give control of the city to Athena, preferring her olive tree to Poseidon's salt spring.