Prize Giving 2022: Upper Sixth & Upper Fifth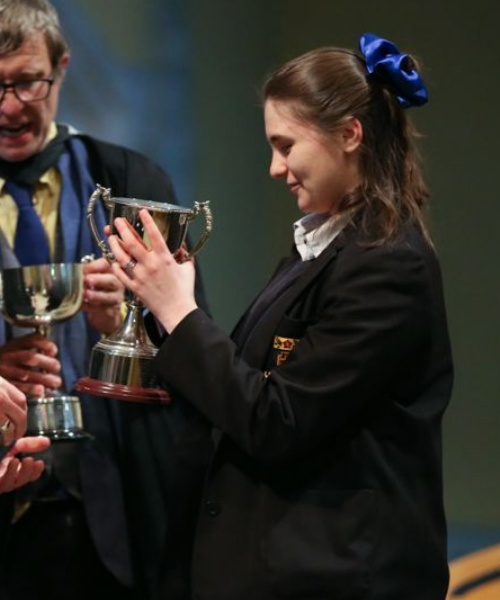 The St Benedict's Prize Giving ceremony for the Upper 6th and Upper 5th was held on Tuesday 10th May in the Abbey.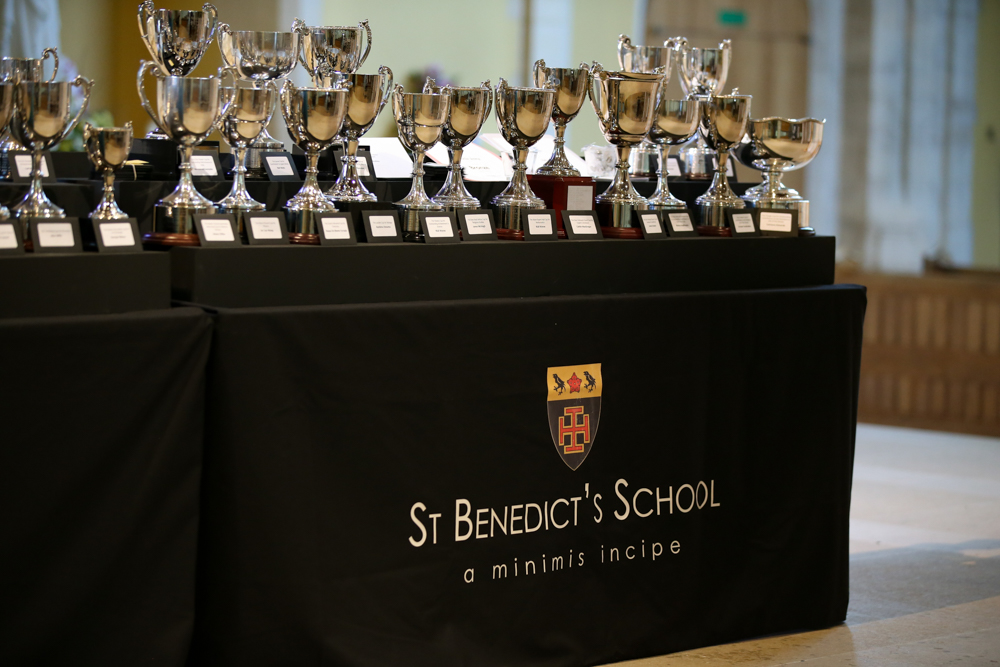 Prize Giving, attended by parents, pupils and staff, was a wonderful celebration of the many achievements of the Upper 6th and Upper 5th. The principal guest was Abbot Dominic Taylor OSB.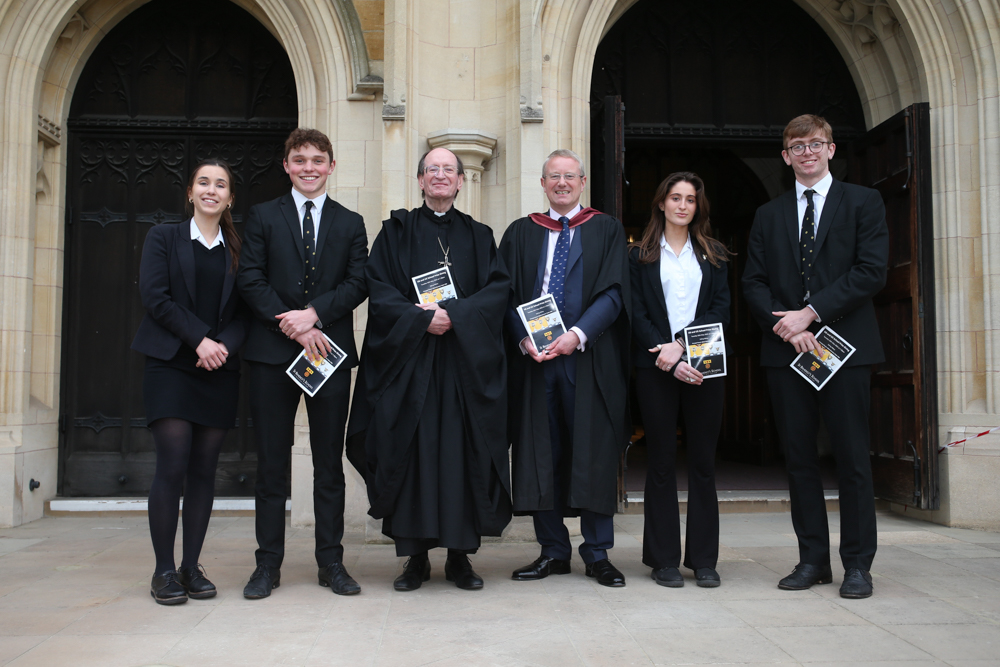 The evening opened with a processional fanfare, followed by a welcome from the Head Girl, Milica Kostic, and Head Boy, Rhodri Darwent. Opening prayers were read by the Deputy Heads of School, Blanca Azpilicueta and Cathal Sheehan. Alex Crown then performed the 3rd movement of Saint-Saens' bassoon sonata.
| | |
| --- | --- |
| | |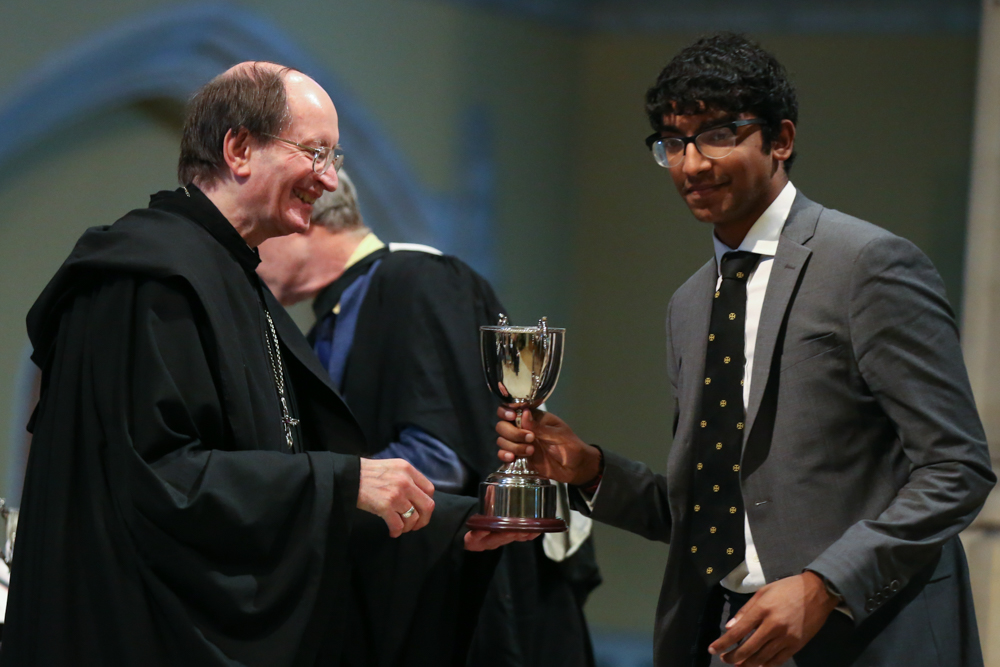 In his address, the Headmaster, Andrew Johnson outlined the many events and achievements of the year. Highlighting St Benedict's 120th anniversary, he referred to the school's motto: "A minimis incipe - 'from the smallest beginnings' – is a reminder that all achievements - all great things - begin with small steps. It has been our school's guiding philosophy for 120 years. This powerful idea surely goes to the heart of what education should be about: potential. The potential for growth, discovery and achievement at every stage of our lives. Education is a rich and joyful journey – from the very special early years, through to senior school education, building confident knowledge, always allowing the freedom to explore what particularly inspires us at any stage."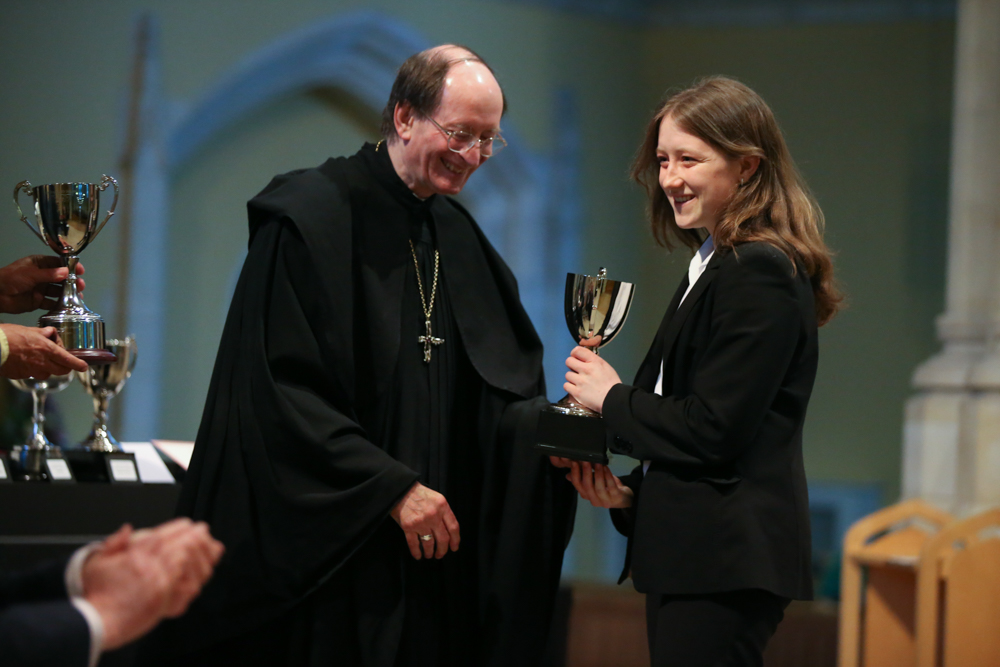 The Lower 5th and Middle School Prize Giving will take place on Monday, June 27th, when the Guest of Honour of will be Professor Bijan Modarai, OP.