First Prize for St Benedict's Junior School Scientists!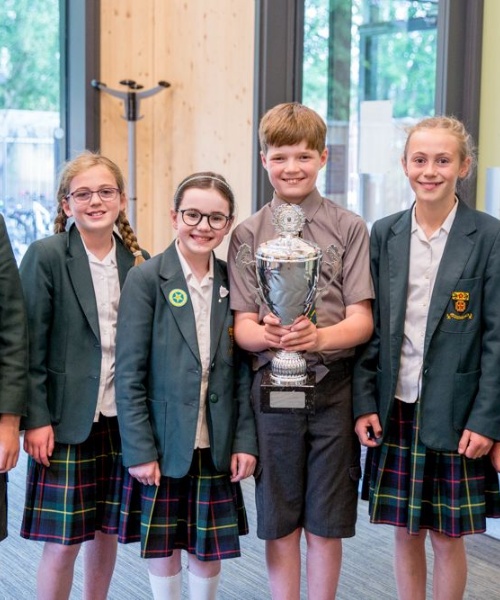 Six talented scientists from St Benedict's Junior School won First Prize at the Aldenham Prep School Science Practical Skills Competition on Tuesday June 4th.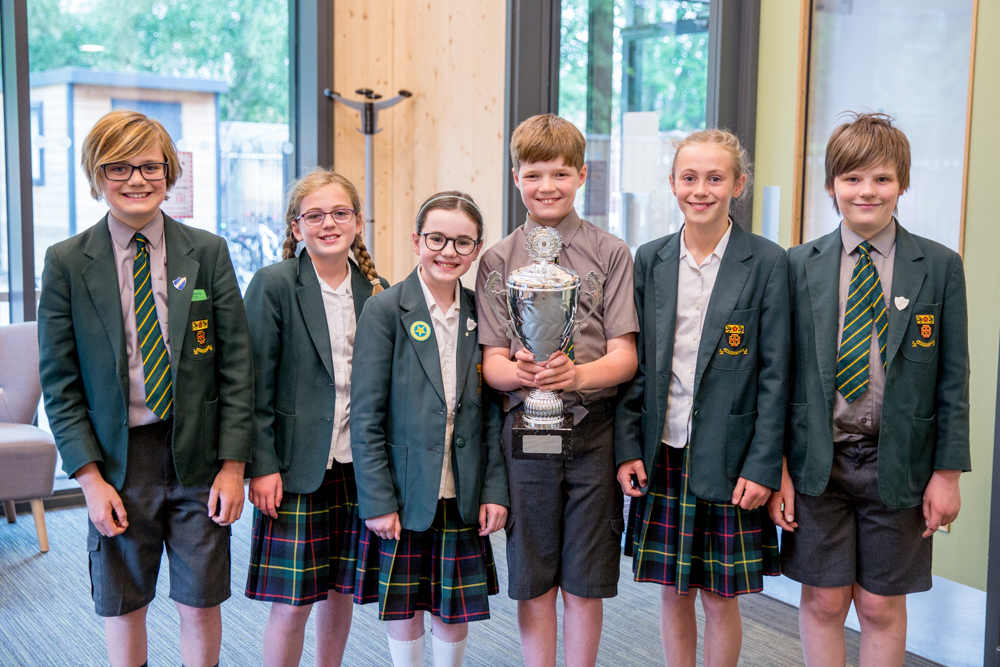 The children, who are all in Year 6, enjoyed a fabulous day of science, which consisted of 4 practical challenges and a quiz. Beginning with Chemistry Analysis, the 11 participating teams from various junior schools carried out a titration on an unknown liquid, followed by Biology Dissection, which involved labelling the different parts of a flower. The morning's activities ended with Physics Construction - an egg drop challenge.
I really enjoyed it and I feel proud of our achievement. (Lydia)
After lunch, the Quiz tested their knowledge of science, scientific history and challenged everyone's thinking skills.
We had to use our practical skills in some of the challenges, which was really enjoyable! (Luke)
At the end of the day, Lydia, Alfie, Luke, Kara, Zachary and Lettie were delighted to be able to bring a magnificent silver trophy back to St Benedict's, having won First Prize in the competition.
It was a lot of fun! We had to use our imagination for the egg drop challenge. (Zach)
Thanks go to Mrs Whiteman, Head of Science at St Benedict's Junior School, and to Aldenham Prep School for organising and hosting this challenging and fun competition.