University Destinations 2020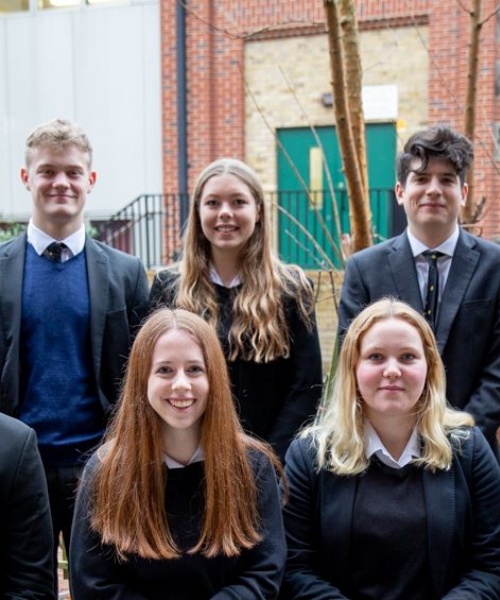 86% of St Benedict's Sixth Form leavers have gained places at their first choice universities, and 70% are off to top Russell Group universities. Congratulations to all!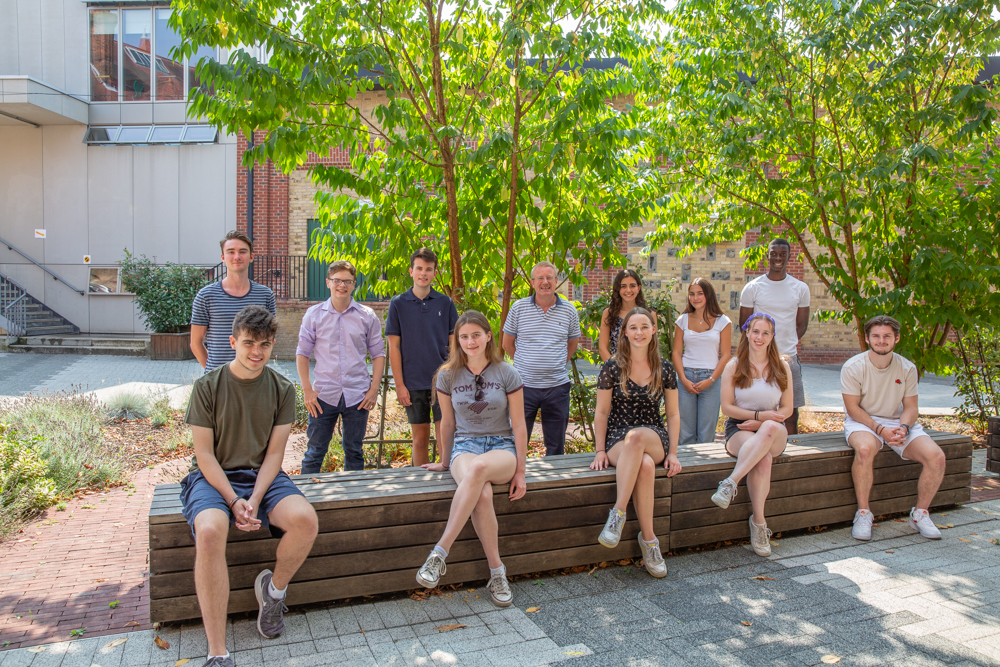 86% of all students gained places at their first choice university
70% are going to Russell Group universities (up 22% since 2016)
4 students are going to Oxford and Cambridge
4 St Benedict's girls have gained places at Medical school
34 students (17 girls, 17 boys) have chosen to read STEM subjects
St Benedict's Sixth Form leavers are starting undergraduate courses in a wide range of subjects this autumn, including Classics at Cambridge, Medicine at Oxford, Engineering at Durham and History at St Andrew's.
Four students have gained places at medical school - testament to the success of the St Benedict's Medical Society, which offers support with finding relevant work experience, insight and exposure to the different fields, and help with interviews.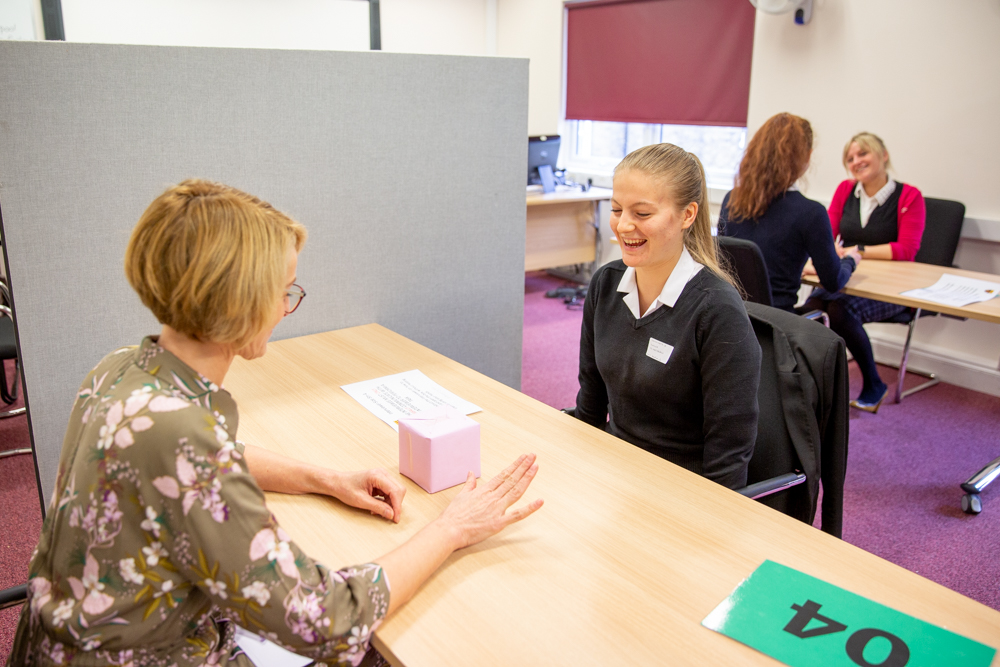 34 students have chosen to read STEM subjects, exactly 50% of whom are girls.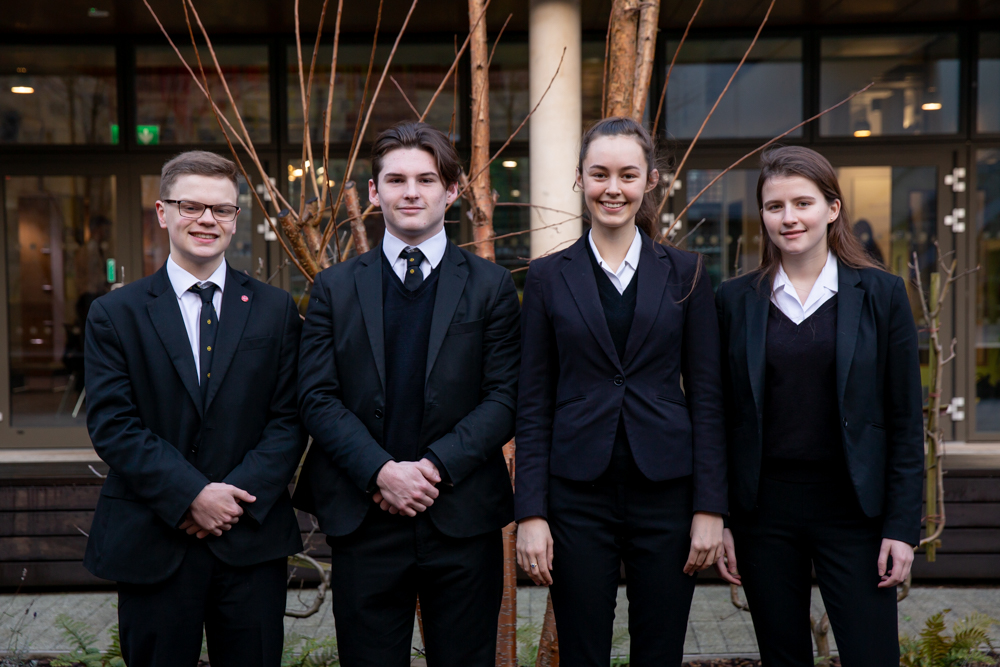 Students are given lots of support with their course choices and applications by the Careers Department throughout the sixth form years. There are one-to-one higher education interviews, a whole year group visit to the UCAS Higher Education fair at the University of Surrey, and information evenings on the application process. Regular careers talks are given, often by parents and alumni from many different professions and pathways. There is also guidance in 'How to make your CV stand out', and how to shine at interviews.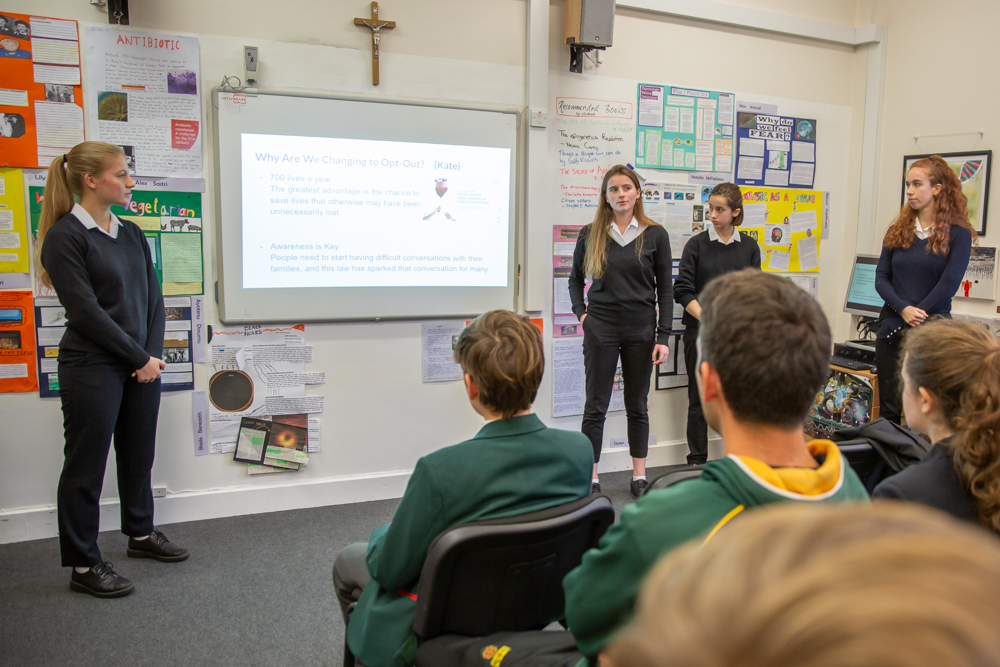 The St Benedict's Careers Fair takes place every other year and is our largest event, with representatives from over 150 organisations, attended by over 1000 children and parents.
Information is also given on alternative pathways, such as degree apprenticeships and workplace-based higher education, and on the advantages of applying to universities overseas.
Finally, all students have access to work experience opportunities, with paid and unpaid work experience contracts publicised on the St Benedict's Connect platform.
Wherever they're going this autumn, we wish all our St Benedict's Sixth Form leavers all the very best as they begin this exciting new phase in their lives and look forward to following their progress in the years to come.
University Destinations 2020
University Destinations 2020
| | |
| --- | --- |
| Destination | Course |
| Bath | Chemistry (with placement) |
| Bath | Politics with International Relations |
| Birkbeck, University of London | Business |
| Birmingham | Philosophy, Religion and Ethics |
| Birmingham | Civil Engineering |
| Birmingham | Geography |
| Birmingham | Economics |
| Bournemouth University | Law |
| Bristol | Film and Television |
| Bristol | History |
| Bristol | Economics and Politics with Study Abroad |
| Bristol | English and History |
| Cambridge | Classics |
| Cardiff University | Media and Communications |
| Cardiff University | Engineering with Foundation Year |
| Cardiff University | Architectural Engineering (Year in Industry) |
| Cardiff University | Human Geography |
| City, University of London | Business Management (with Professional Placement)* |
| City, University of London | Economics |
| Durham University | History |
| Durham University | English Literature |
| Durham University | General Engineering |
| East Anglia UEA | Biological Sciences |
| Edinburgh | Artificial Intelligence & Computer Science |
| Edinburgh | English Literature |
| Exeter | Geography |
| Exeter | Law |
| Exeter | Economics and Politics |
| Exeter | Economics with Industrial Experience |
| Exeter | Politics |
| Exeter | Geography |
| Exeter | Politics and International Business |
| Exeter | Biological Sciences |
| Exeter | History |
| Imperial College London | Medicine |
| Kent | Criminology |
| King's College London, University of London | Geography |
| Leeds | Criminal Justice and Criminology |
| Leeds | Theatre and Performance with Enterprise |
| Leeds | Philosophy, Politics and Economics |
| Leicester | Psychology |
| Leicester | Psychology |
| Leicester | Geography |
| Liverpool | Medical Sciences |
| Liverpool | Marine Biology |
| Liverpool | Business Management |
| Liverpool | Business Economics with a Year in Industry |
| Liverpool | Environment and Planning |
| Loughborough University | Aeronautical Engineering (with placement year) |
| Loughborough University | Finance and Management (with placement year) |
| Loughborough University | Mechanical Engineering (with placement year) |
| Manchester | Biology with Industrial / Professional Experience (4 years) |
| Manchester | Modern Language and Business & Management (French) (4 years) |
| Manchester | Economics and Politics |
| Manchester | Drama and English Literature |
| Manchester | Modern Language and Business & Management (Spanish) (4 years) |
| Manchester | Management |
| Manchester | Biology |
| Manchester | Law |
| Middlesex | Pilot degree |
| Newcastle University | Business Management |
| Newcastle University | Zoology |
| Newcastle University | Politics and History |
| Newcastle University | Economics |
| Nottingham | History |
| Nottingham | History |
| Nottingham | Medicine BMBS (Nottingham/Derby pathway) |
| Nottingham | Geography |
| Nottingham | Architecture |
| Nottingham | Music and Philosophy |
| Nottingham | Criminology and Sociology |
| Nottingham Trent University | Business Management and Economics |
| Oxford | Music |
| Oxford | Biology |
| Oxford | Medicine |
| Queen Mary University of London | Law with Business |
| Queen Mary University of London | Medicine |
| Queen Mary University of London | Comparative Literature |
| Reading | Finance and Investment Banking |
| Royal Holloway, University of London | Computer Science with a Year-in-Industry |
| Royal Holloway, University of London | Computer Science with a Year-in-Industry |
| Sheffield | Civil Engineering |
| Sheffield | Business Management |
| St Andrews | Economics |
| St Andrews | History |
| Sussex | Zoology |
| Swansea University | Mechanical Engineering |
| Swansea University | Psychology |
| UCL (University College London) | History |
| UCL (University College London) | Mathematics |
| UCL (University College London) | Engineering (Mechanical) |
| University of the Arts London | Product and Industrial Design |
| University of the Arts London | Product and Industrial Design |
| Warwick | History and Politics |
| Warwick | Biomedical Science |
| West London | Music Performance |