Super Science Week at St Benedict's Junior School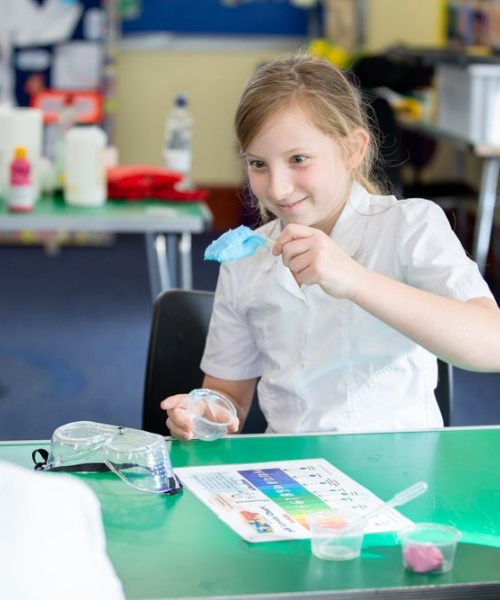 Children from Nursery to Year 6 at St Benedict's had a wonderful week of scientific discovery, with explosive workshops, high-flying rockets, engineering challenges, electromagnets and much more throughout Science Week.
Science Week 2020 proved to be bigger and better than ever! Workshops were held all week, with every child in the Junior School – from Nursery to Form 2 (Year 6) - encountering some new aspect of the scientific world.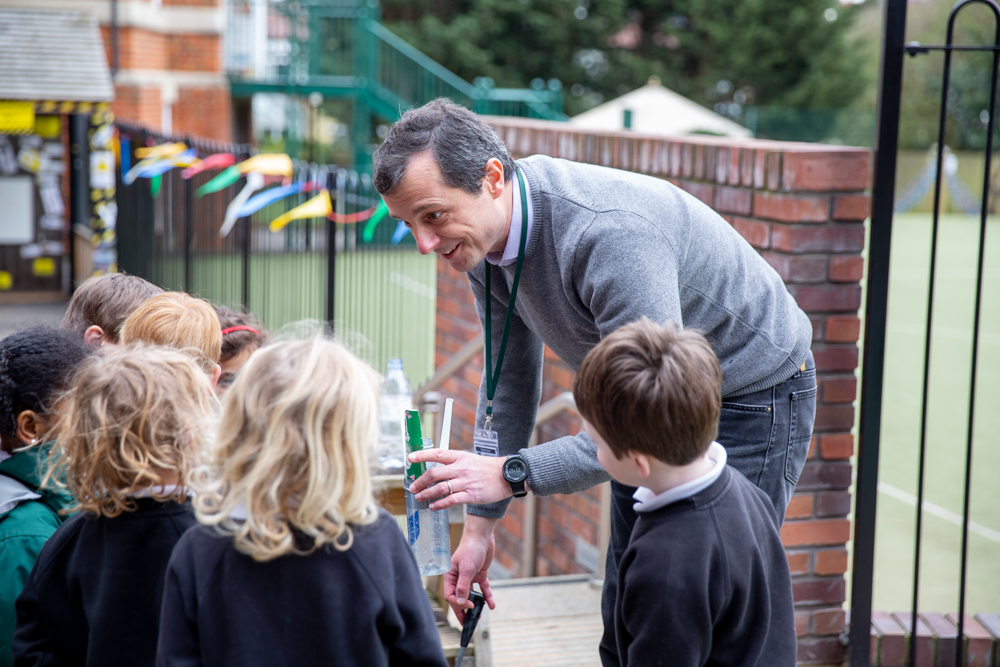 We were fortunate to have Professor Renaud return with a group of his PhD students from UCL, to deliver exciting workshops with the Early Years as well as the Lower and Upper Preps. The Early Years explored the different types of forces, such as friction, and static electricity. Upper Preps made and tested their very own electromagnet. Lower Prep were given an insight into the field of programming and robotics, and were also very lucky to have the opportunity to ask our amazing team of academics questions about their research as well as what inspired them to pursue science as a career.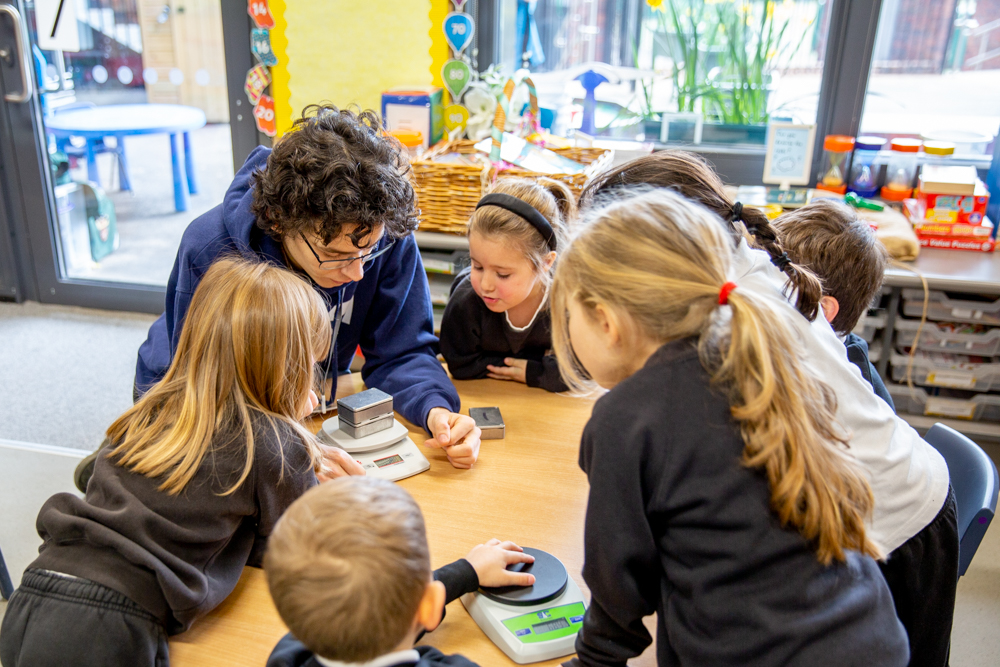 Back by popular demand, Toxic Tim, from Fizz Pop Science, brought chemistry and physics to life. His Transport workshop captivated the Pre-Prep 1s (Reception), who made and launched straw rockets and travelled on a homemade hover-board. Pre-Prep 2 and 3 (Years 1 and 2) investigated the properties of two similar looking powders (such as absorbency), and how a material similar to paper could disappear in a flash before their very eyes! Lower Preps and Form 2 (Years 3 and 6) explored the fascinating world of chemicals by testing the pH (acidity) of household products and observed a myriad of chemical reactions. Needless to say, they were all eagerly anticipating the creation of their own sublime slime – oh joy!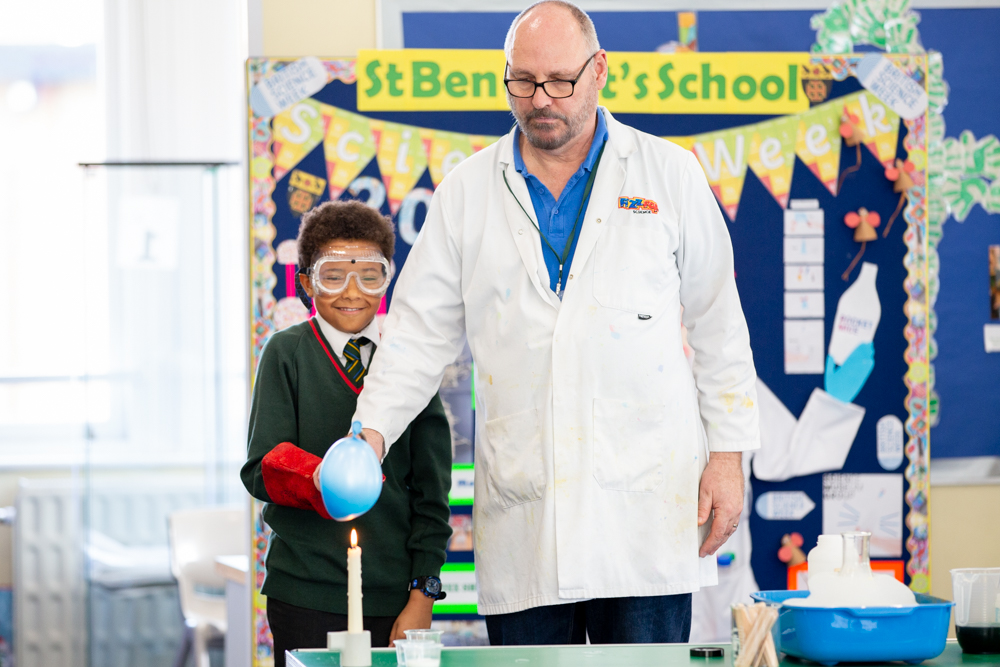 It was spectacular! Making the slime was fun, fun, FUN!" Rocco, LP
Upper Prep and Form 1 (Years 4 and 5) had great fun creating strong structures from rods of newspaper with our old friend, Mr Jeremy King from Engineering in Schools. The children had been preparing for these STEM workshops the week before, researching designs as well as constructing the strong newspaper rods using the STIXX machine. Form 1 pupils showed off their knowledge and the application of 3D shapes in the construction of ingenious free-standing shelters. The end results, for both workshops, were the best designs to date, and so creative! I am confident we have a number of budding engineers in the making.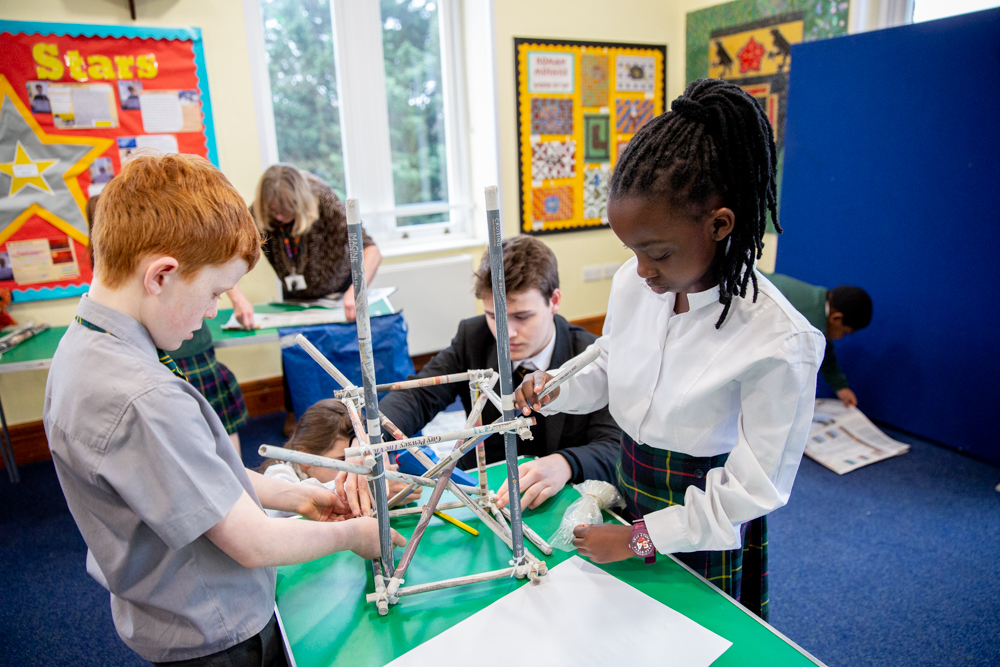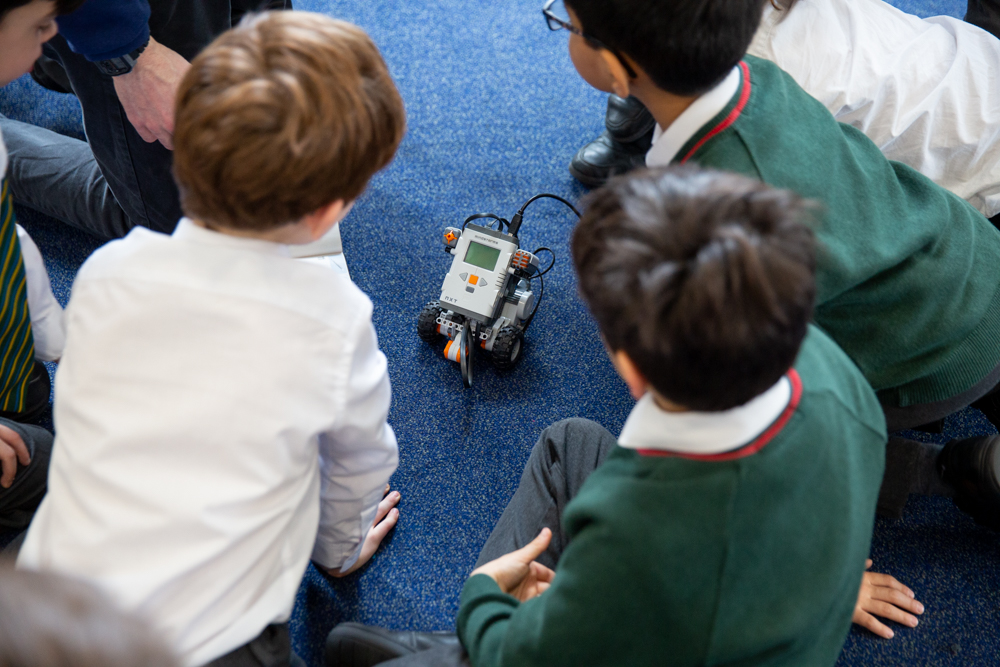 Making a chair out of newspaper rods was fun! I felt like I was an engineer." Mihiro, UP
The children had been decorating a Rocket Mouse throughout the week. We tested each unique creation, using the air inside plastic milk bottles to see how high we could launch them. Such fun, especially when we were able to reach the ceiling.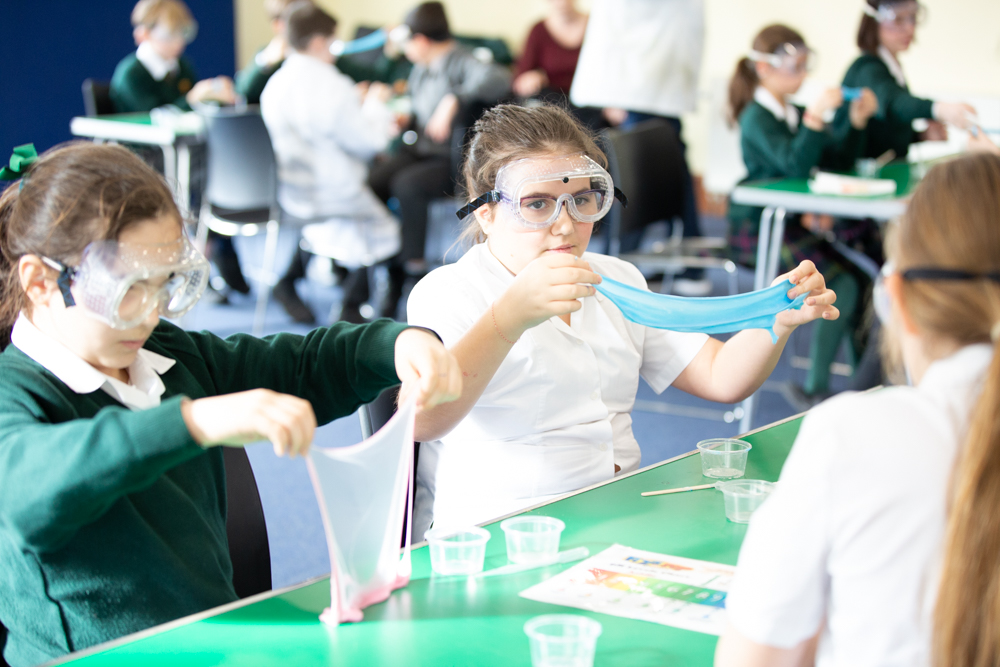 "The shelters workshop has inspired me to look more into engineering as a future career. I also loved working under pressure!" Victoria, F1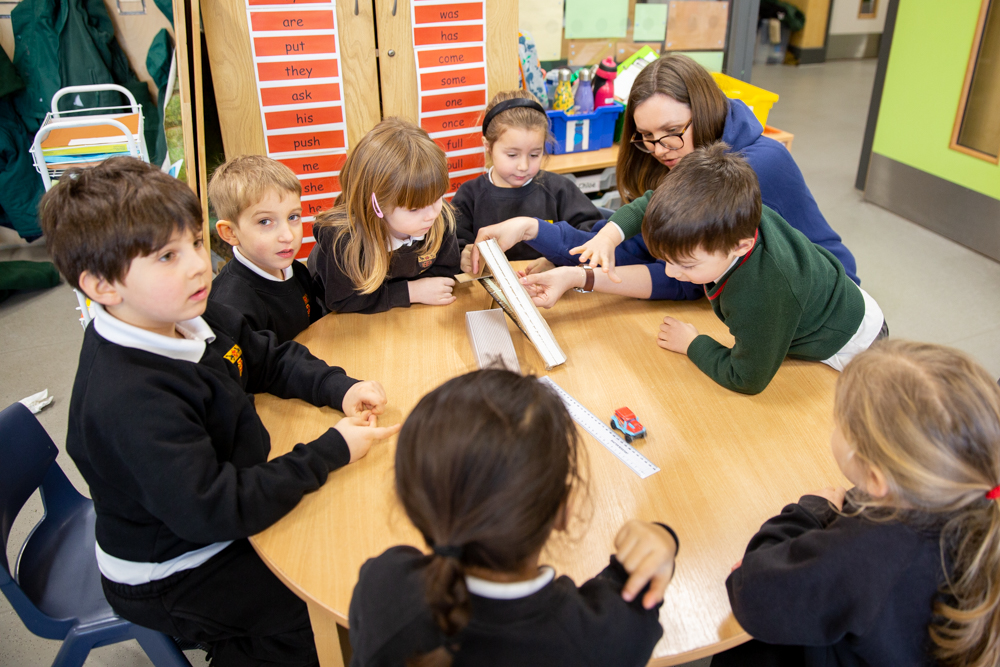 It was really fun making the electromagnets and actually seeing them being used. I like working as a team." Rosa, UP
The week finished with a BANG, (literally), in an exciting final assembly led by Miss Bartholomew who was joined by students from the Senior School. Their demonstrations had the whole school enthralled. All were amazed by a remote control hover-board, making elephant toothpaste and an array of explosive reactions.
Mrs Selina Whiteman, Head of Science at St Benedict's Junior School
I really enjoyed making slime and I learnt something new. This has made me more confident with doing practicals. Science is the best!" Finley, F2 (Science Ambassador)