Brilliant competition debut for the 'Benebots' Robotics Team!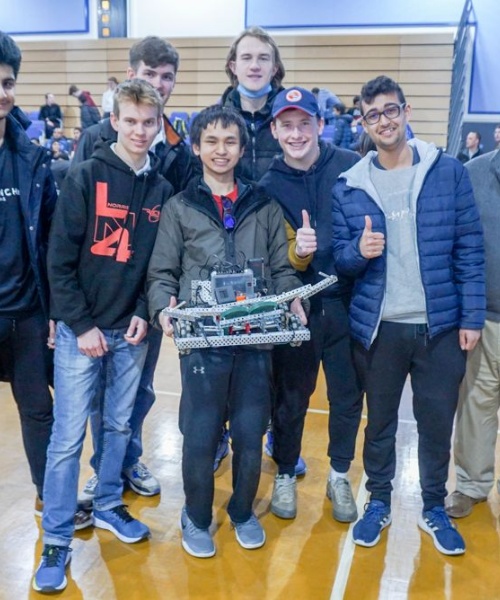 The St Benedict's Robotics Team took part in the VRC Tipping Point – Vex Robotics Competition – on 29th January at Queen Elizabeth's School, Barnet, where the 'Claw' stormed into action!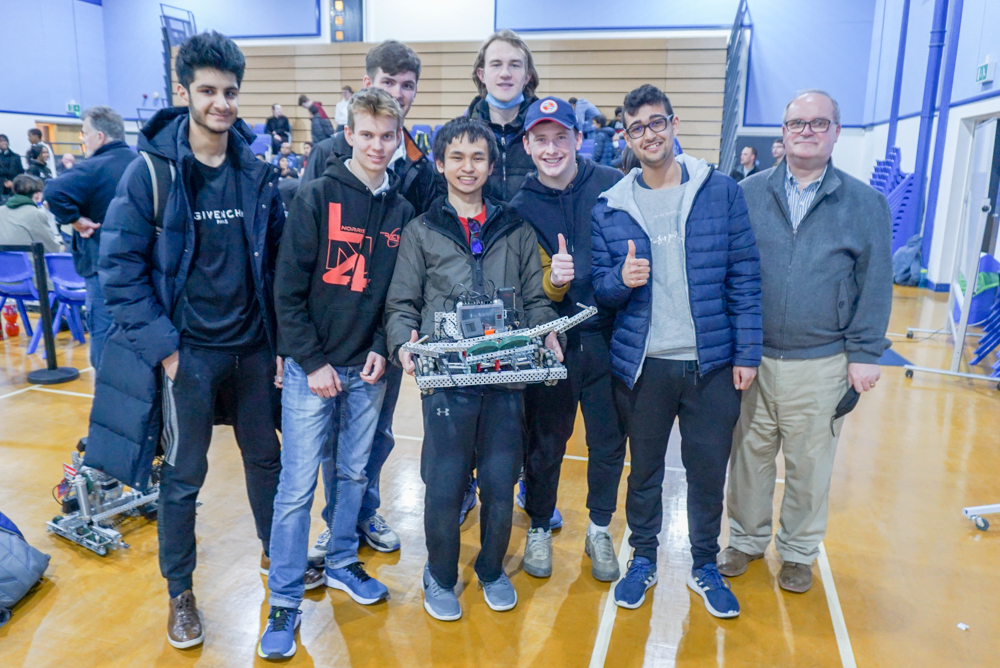 Here's a report on how the Benebots fared at the competition:
By means of generous donations, the school was able to purchase a set of Vex Robotics Kits, and Gabe Soriano, with experience of robotics competitions in the Philippines, suggested we get together a Team to participate here in the UK.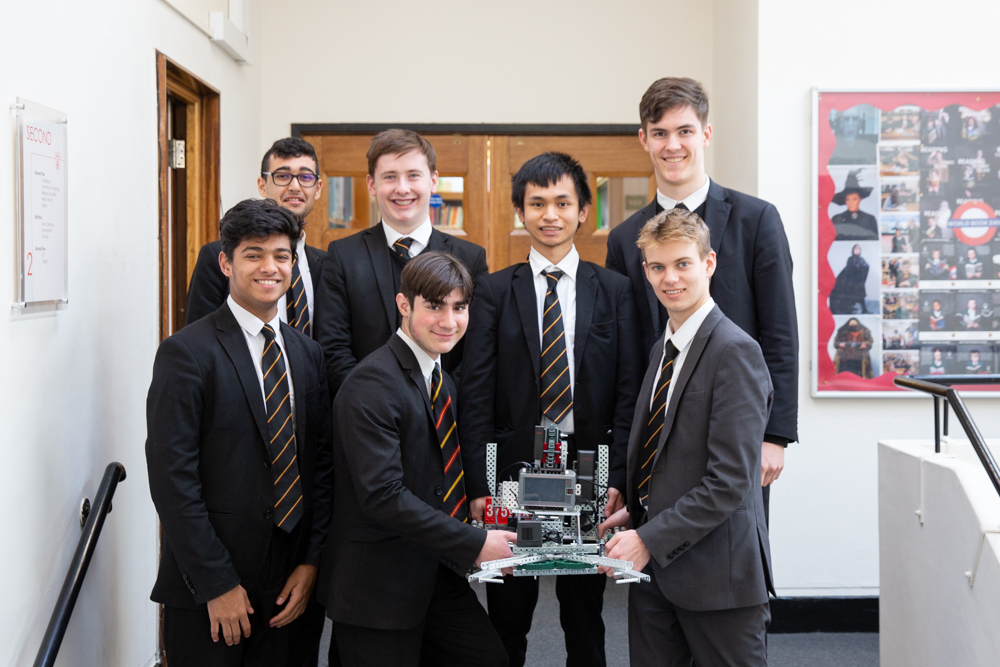 Quickly, word spread that the game was afoot, and the VRC Tipping Point Competition in Barnet was identified as the first opportunity to flex our electro-mechanical muscles. In the weeks leading up to the competition, a growing number of sixth formers found opportunities to design, build, program, and test the Benebot: prior to last Saturday, it was common to find Team members in ICT1 as late as 8pm, making design changes, constructing the mechanical lift, and finalising the secret weapon - the 'Claw'.
COVID restrictions limited registration to seven Team members, and with social distancing measures in place, twenty-two Teams arrived at 8:30am on Saturday 29th January to do battle.
In the qualifying round of 55 bouts, Teams were paired against similar opposition. Towards 4pm, the Benebot achieved 6th place having briefly found 4th spot.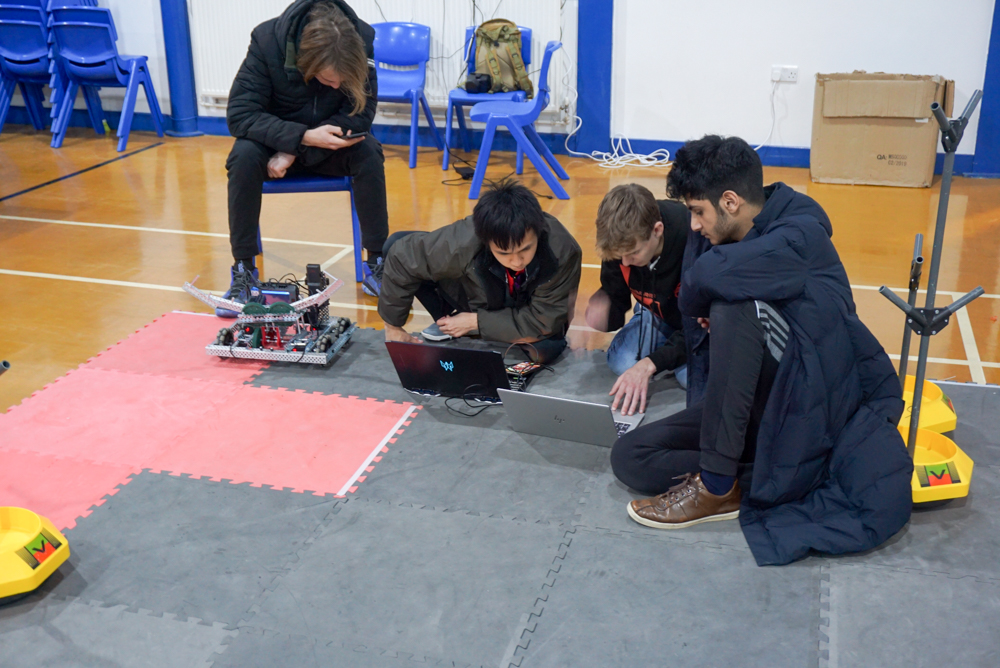 Time for the finals, with top teams including ours pairing off for sudden-death playoffs. The 'small bot' or 'Claw' as it had now become known continued to disrupt, badger, re-capture goals and thwart the opposition, finally achieving semi-final status, with a field-equipment failure resulting in a rematch that ended an extraordinarily successful first foray into Vex World Robotics.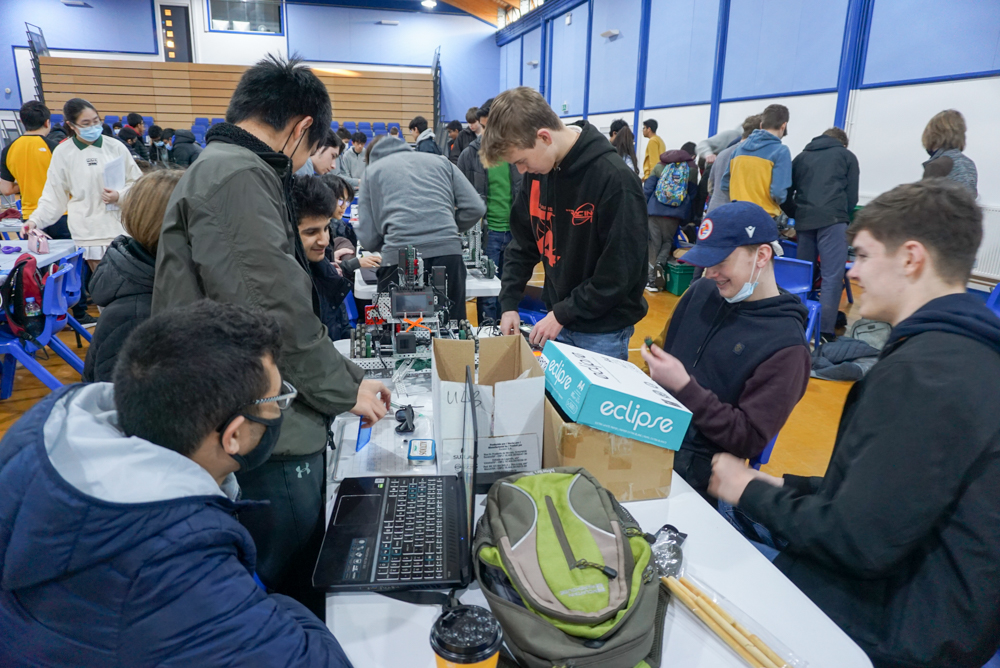 Our Team members Gabe Soriano, Thomas Gordon, Jonathan Cronin, Savo Stojsavljevic, Ryan Carter, Robert Jeffries, Haaris Noordin, Aamile Depal and Andrew Khadouri are to be congratulated on this achievement. Already the Team is preparing for the next event on 12th March 2022. Go Benebots!