EPQ Level 3 success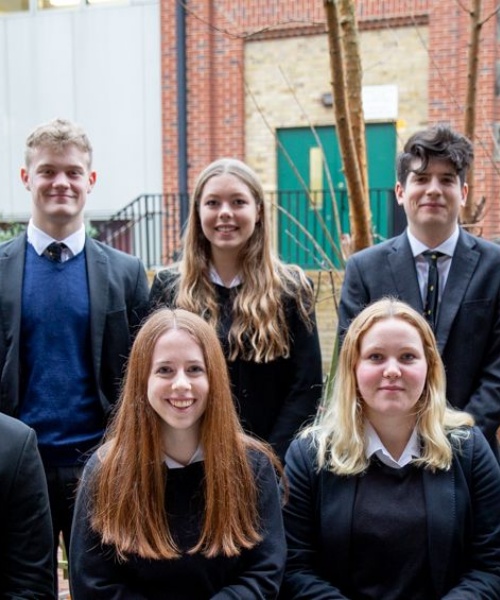 Sixth Form students at St Benedict's have received excellent results for their Extended Project Qualifications, with six students awarded A*s and 68% of the cohort gaining A*/A.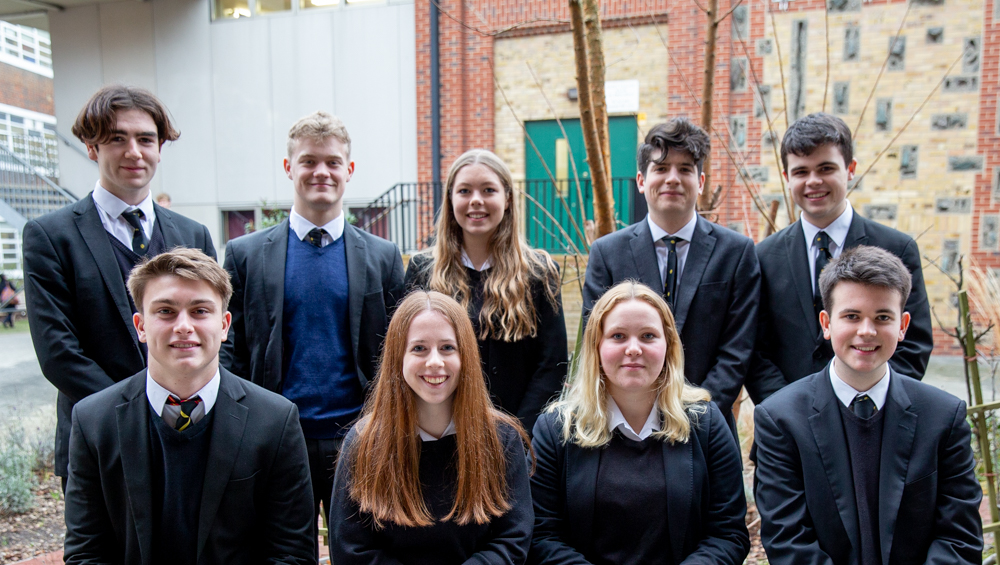 Sixth Form students at St Benedict's have received excellent results for their Extended Project Qualifications. Six students have been awarded A*s, including Finlay Healy, whose research into the rise of populism received full marks. 68% of this year's cohort have gained A*/A.
The EPQ Level 3 allows students to research a subject of their choice and is the equivalent of half an A level. The qualification requires a written report of around 5,000 words and a presentation. Students are supported in their research by a designated EPQ supervisor and the emphasis is on each individual student's research journey rather than the outcome. The skills acquired through the qualification – such as academic independence, time management and organisation - are highly regarded by universities.
The EPQ Level 2 qualification is now an option for pupils in Year 9: it is the equivalent of half a GCSE, and pupils must write a 2,000-word evaluative report, a log book of their research process and present their finished projects to an audience.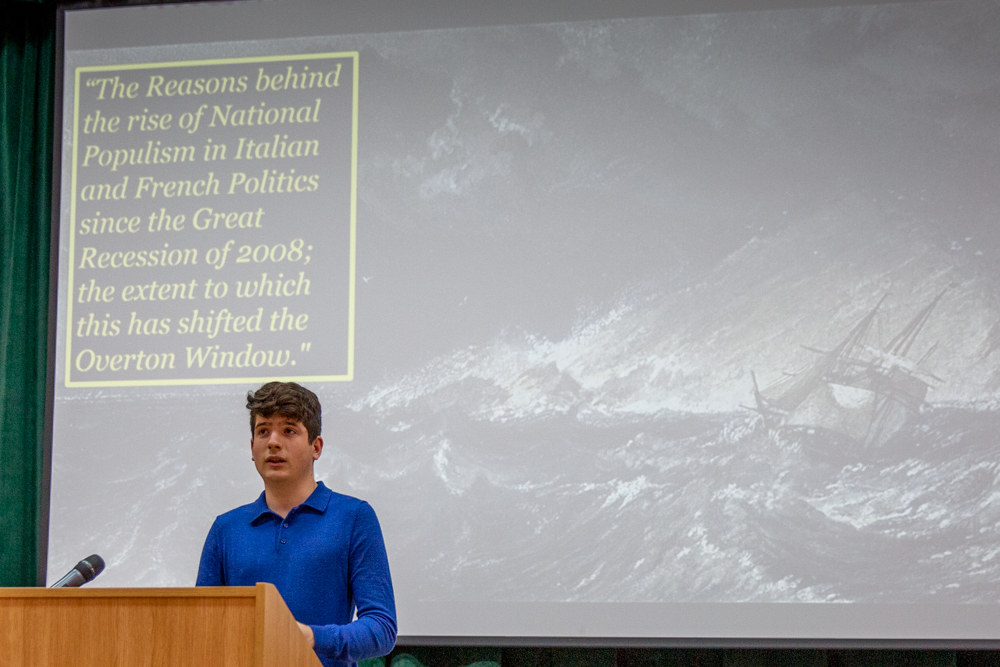 Some of this year's EPQ Level 3 titles
Rachel Hughes (A*): In which World War did women's contribution on the British Home Front have a greater immediate effect on their post-war employment?
Evan Hobson (A*): What was the influence of Native American people and language on American culture from 1620 to present, with particular focus on the Abenaki nation?
Ted Traeger (A*): Arming the Police: could arming all English and Welsh police forces benefit the 'threat levels' in these areas?
Chris Moran (A*): To what extent has success in English football been measured by financial prosperity since 1992?
Anthony Freire (A*): AI: What will the extent of the impact of AI-enabled technologies be on innovation, creativity and the rate of development within industry?
Finlay Healy (A*) The reasons behind the rise of national populism in Italian and French politics since the recession of 2008; the extent to which this has shifted the Overton Window
Louis Rees (A): Does Cryptocurrency have a short or a long-term future?
Kristian Thomson (A): To what extent was the government's explanation of the Skripal poisoning in March 2018 credible?
Jack Edis (A): What was music to the Ancient Greeks?
Ella Marron (A): To what extent did Christmas television adverts in 2017 and 2018 contribute to the sales revenue and profitability of high street retailers in a case study of John Lewis, Sainsbury's, House of Fraser and M&S?
Alec Kerr (A): To what extent has sufficient player welfare and financial stability been provided to Championship Rugby players in the years 2009 - 2019?