Biology in Action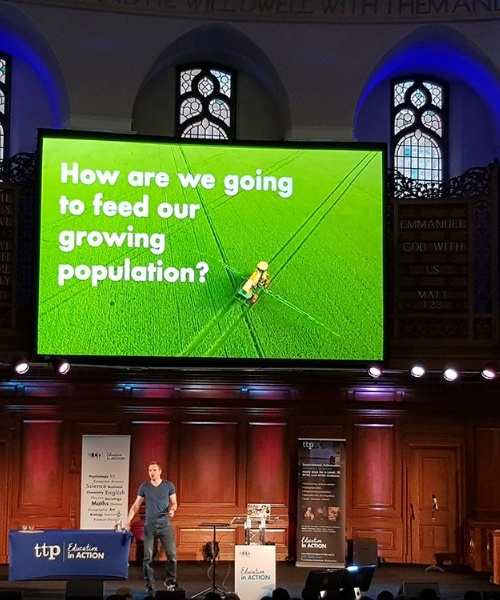 St Benedict's A level Biology students attended a fascinating conference held at London's Emmanuel Centre on Monday, November 11th.
Everyone was inspired by five interactive and engaging sessions delivered by renowned scientists:
How to build a human: stem cells and regenerative medicine
Emily Grossman, Broadcaster
Appreciating our mammalian-ness
Liam Drew, Neurobiologist and author
From genome to surgeon's table - tales from the oesophagus
Tim Underwood, University of Southampton
The future of food
Greg Foot, Science presenter and communicator
Do you smell what I smell? The genetics of our chemical senses
Darren Logan, Head of Research, WALTHAM Centre for Pet Nutrition
The Biology in Action conference perfectly encapsulated how biology plays a vital role in our modern society, and how our future society in fact depends on it. It managed to capture the wide range of professions that rely on biology in a series of engaging and relevant lectures. I particularly enjoyed the talk that explored the future of our food security, exploring options to help the world grow enough food for an ever-growing population. The conference certainly transformed pages of a biology textbook into the real world, and I have no doubt in saying that all attendees left with a true insight into the importance of this field.
Luay Karim
The series of interactive sessions were extremely interesting, especially the lecture delivered by Tim Underwood. We watched a very interesting video, which piqued everyone's interest, of how he treated oesophageal cancer using oesophagectomy: the surgical removal of part of the oesophagus. He then reconnected the remaining part of the oesophagus to the stomach. In addition, Tim Underwood explained his process of discovering how genomics is allowing early detection of oesophageal cancer, which is vital research.
Zoe Ziprin
We heard a range of different talks, on subjects ranging from cloning to the ever-growing crisis of shortage of food. I was most impressed by Tim Underwood's fascinating talk on cancer in the oesophagus and how to treat it. He told us all about the dangerous procedures involved as well as showing us some footage of him performing the surgery. He also talked about new screening methods which are now more effective than ever. Overall he gave us a wonderful insight into a future where we will be able to treat cancer in a more effective way with better results.
Arun Moore and George Coutya
We heard many fascinating speakers about all sorts of topics from across the biological spectrum. The first speaker discussed the importance of stem cells and scientific communicators. The second speaker discussed how mammalian humans are, and how mammals evolved. The third speaker discussed how flavour is determined by both smell and taste and without the smell of something we would simply taste sugar or salt. The fourth speaker was a surgeon who specialised in cancer of the oesophagus, and how they attempt to treat it. The fifth speaker was a presenter for the BBC who discussed what we will be eating in 2050 and how we will have to adapt to feed the entire planet in the future. Overall, it was a very interesting day and I feel it has greatly improved my knowledge and has really helped me with my A-level studies.
Amy Vaughan