Dazzling Middle School Concert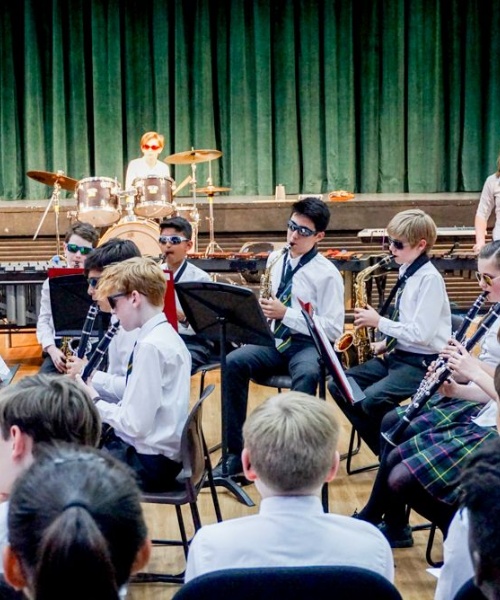 The St Benedict's Middle School Concert, on June 14th, gave pupils in Years 7 to 9 a chance to showcase their musical talents. The standard was high and the programme included an impressive range of instruments and styles.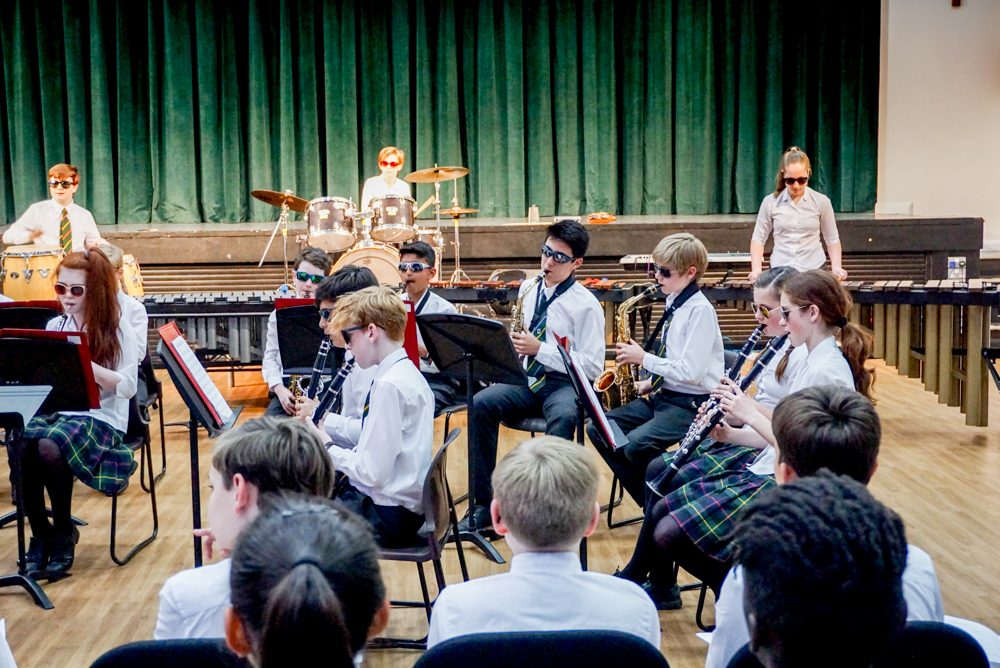 The audience enjoyed performances from St Benedict's many instrumental ensembles. A very cool looking Wind Band opened the concert, with the theme from Mission Impossible, followed by When she loved me from Toy Story 2.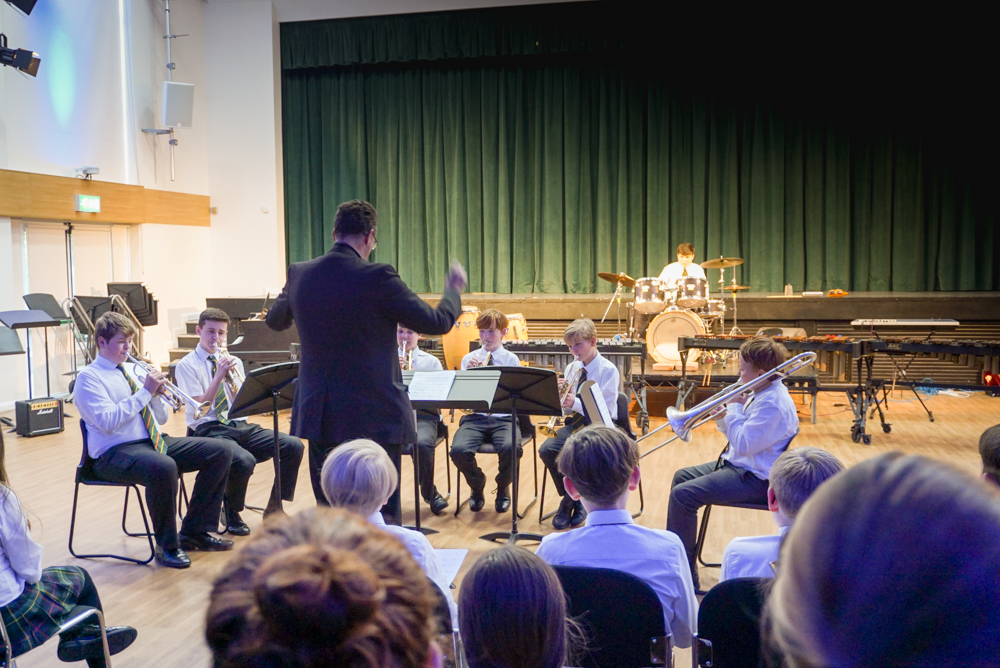 The Brass Group played two fun pieces: Brass Bop and Slinky, and the Guitar Ensemble played Cake by the Ocean. There was a dizzying performance of Defying Gravity from the Clarinet Ensemble, and the String Group brought classical elegance to proceedings with Mozart's Divertimento in F Major (K138). Finally, the Middle School Percussion Group knocked out Soul Limbo (aka Test Match Special), in honour of the Cricket World Cup.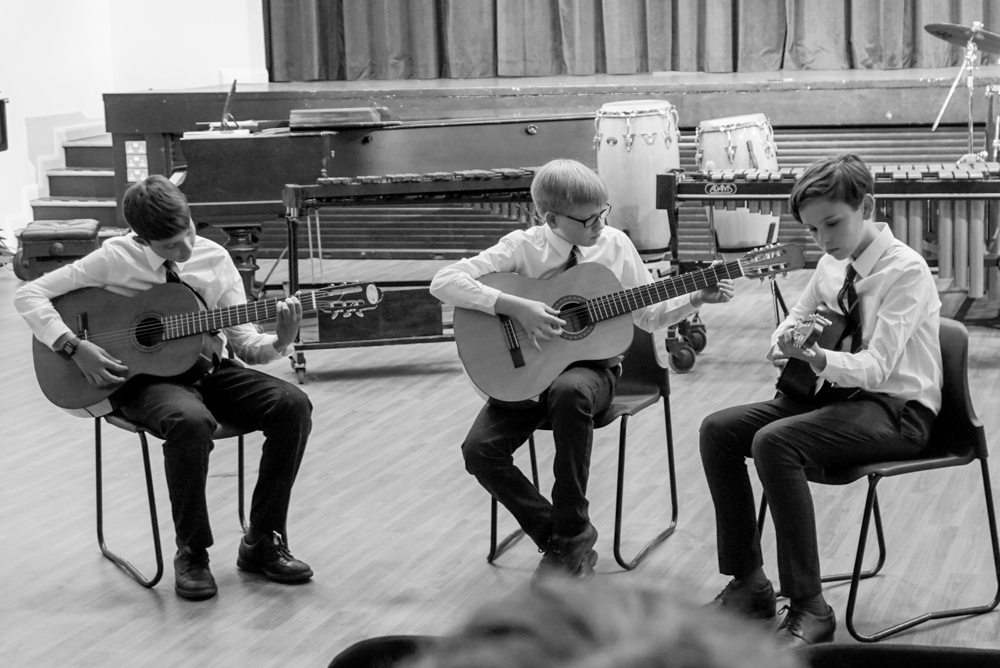 This year's Middle School Concert saw the welcome addition of chamber music, which highlighted pupils' ensemble-playing skills. Three chamber groups gave excellent performances, of music by Piazzolla, Frank Bridge and Cornick.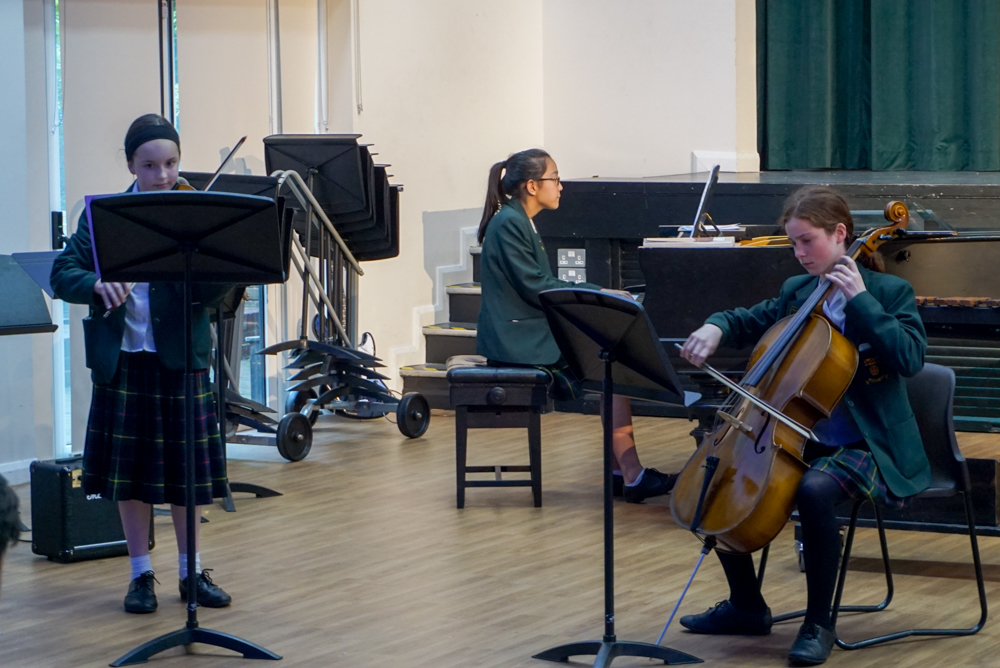 There were some excellent solo performances, too, performed with confidence and style. Saho Matsushita played Debussy's Arabesque No 1 (piano); Natalia McFadzean sang a song from Fiddler on the roof – Far from the home I love; and there was a dazzling drum kit performance from Sebastian Zecevic, who played Foo Fighters' Rope.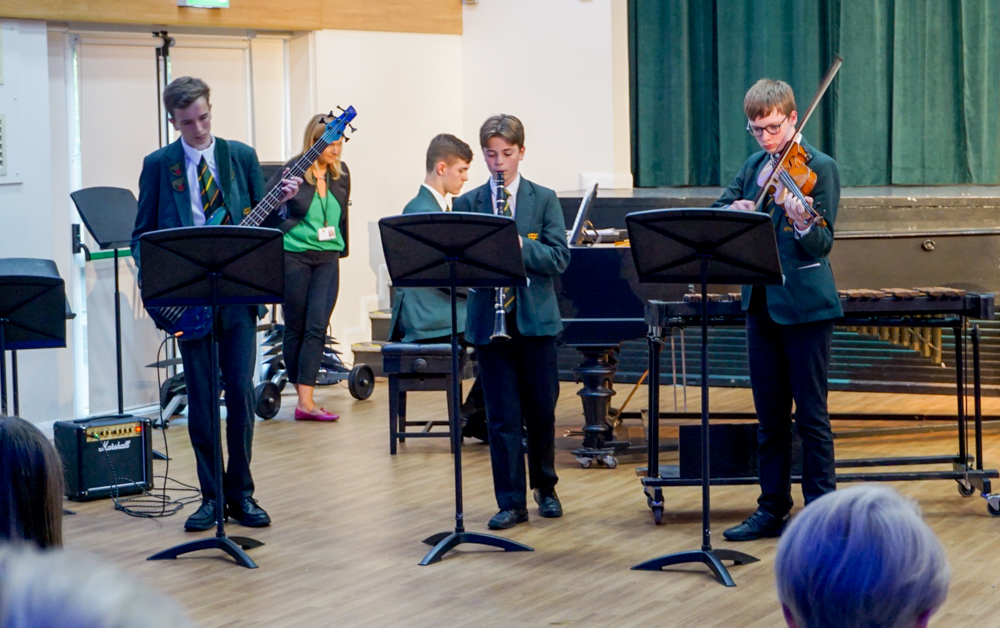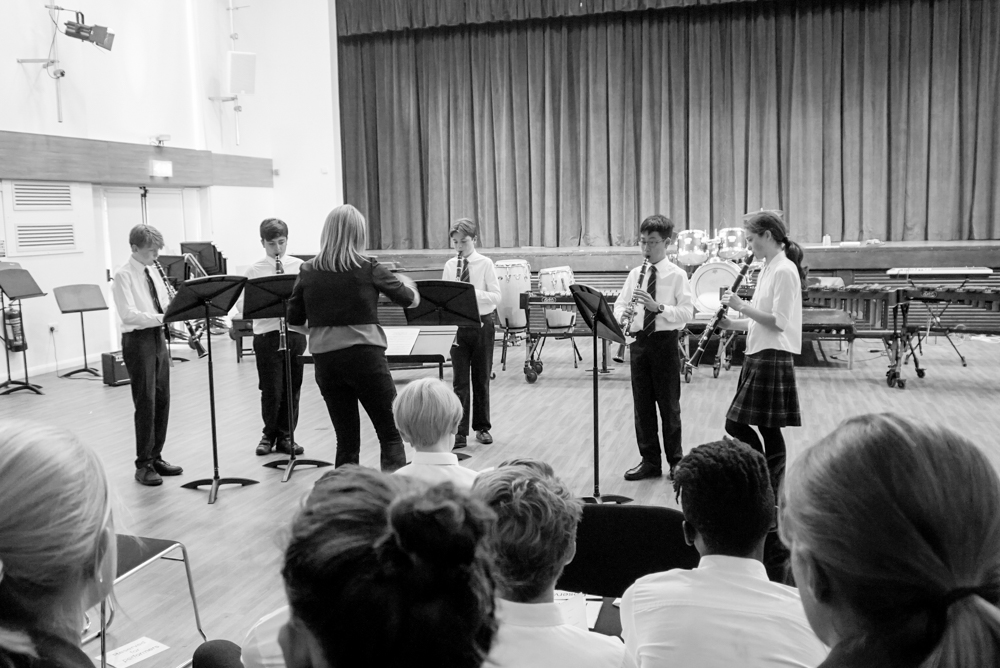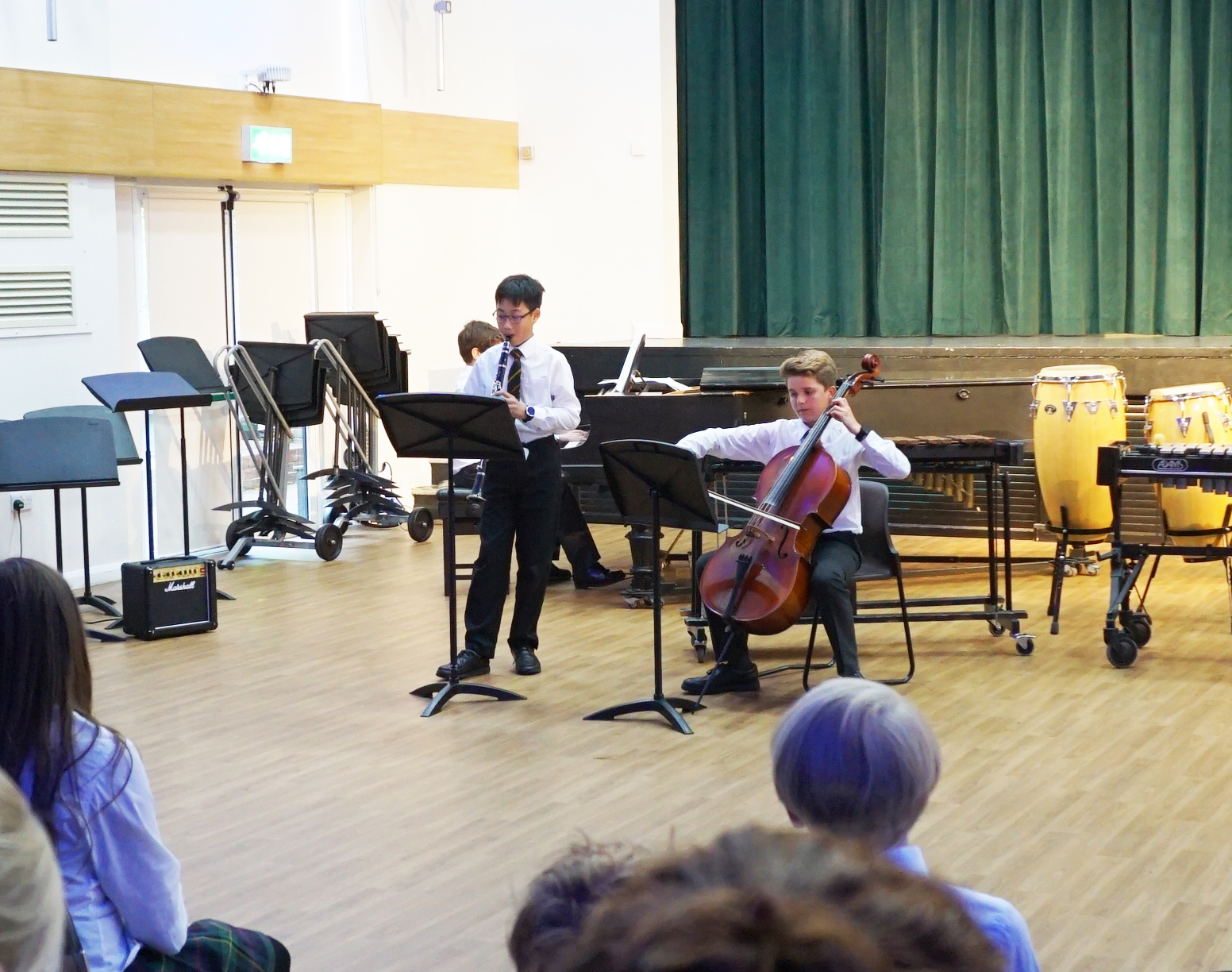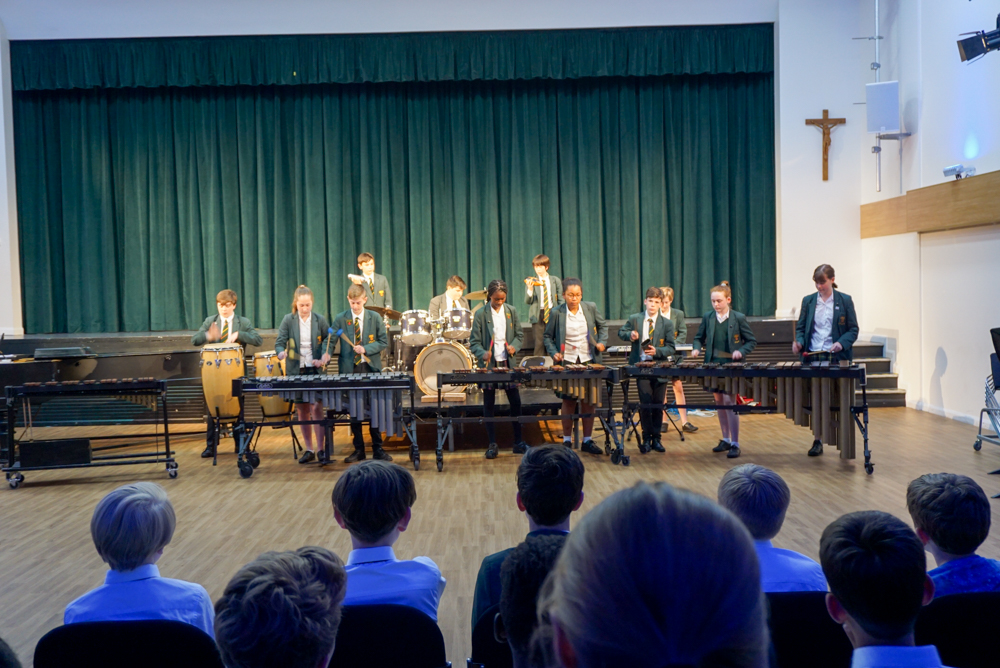 Programme
Wind Band
Mission: Impossible (Lalo Schifrin Arr. Paul Lavender)
When she loved me: (Randy Newman - from Toy Story 2 - Arr. Johnnie Vinson)
Directed by Ms Hutchinson
Piano Solo
Saho Matsushita: Arabesque No.1 (Claude Debussy)
Chamber Group 1
Oblivion (Astor Piazzolla)
Ned Watts, Artie Hair & Andre Low
Brass Group
Brass Bop (Ian McKenzie)
Slinky (Mark Nightingale)
Directed by Mr Ellwood
Quartet
Module 5 (Mike Cornick)
Robert Jeffries, Benjamin Dovey, Christopher Moon & Henry Rust
Vocal Solo
Natalia McFadzean: Far from the home I love (Jerry Bock - from Fiddler on the roof)
String Group
Divertimento in F Major (K138) (WA Mozart)
Directed by Ms Jackson
Guitar Ensemble
Cake by the Ocean (DNCE)
Directed by Mr Scheuerer
Clarinet Ensemble
Defying Gravity (Stephen Schwartz)
Directed by Mrs Sapsard
Drum Kit
Sebastian Zecevic: Rope (Foo Fighters)
Chamber Group 2
Miniatures Movement 1: Minuet (Frank Bridge)
Helena Ramsden, Amelia Dovey & Chihiro Hosotani
Middle School Percussion Group
Soul Limbo (Booker T & The MGs)
Directed by Mr Gale