Junior School Concert celebrates the 70s!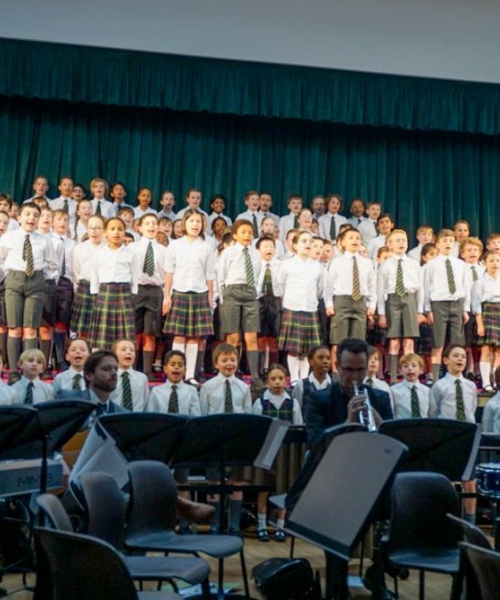 St Benedict's Junior School pupils aged 7 to 11 gave a range of wonderful choral and instrumental performances at the Spring Concert, on March 5th.

Inspired by the theme of 'The 70s', the programme included 7 different instrumental ensembles and 3 choirs, demonstrating the enthusiasm and musical talent of children in Lower Prep to Form 2 (Years 3 to 6).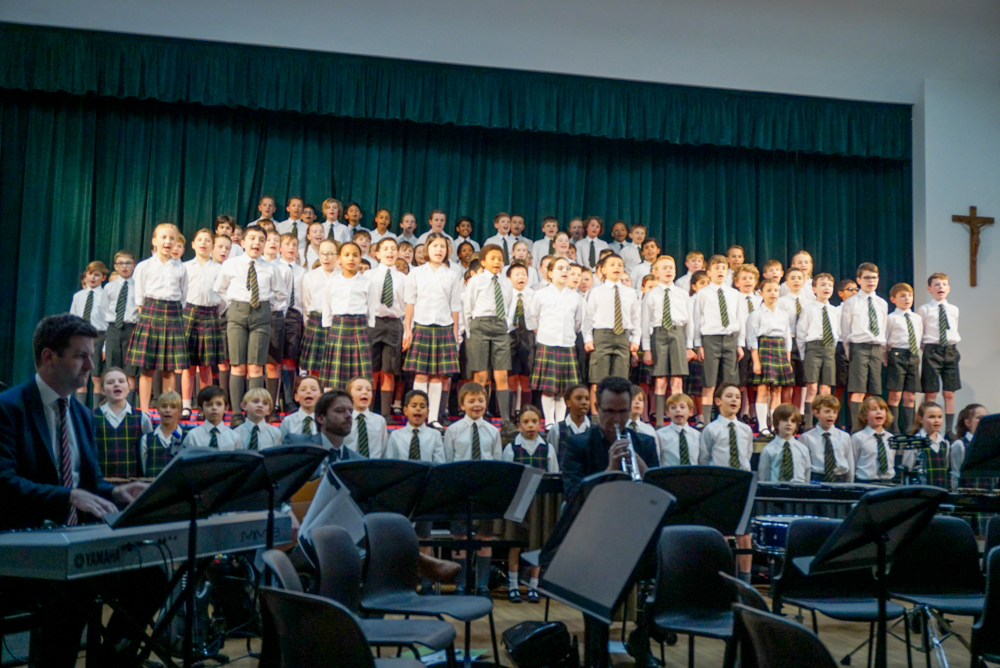 The evening began with two songs from Bugsy Malone – Fat Sam's Grand Slam and Bad guys. The Schola Choir then calmed things down with a beautiful arrangement of John Lennon's Imagine. This was followed by the School Choir singing Any dream will do from Lloyd Webber's Joseph.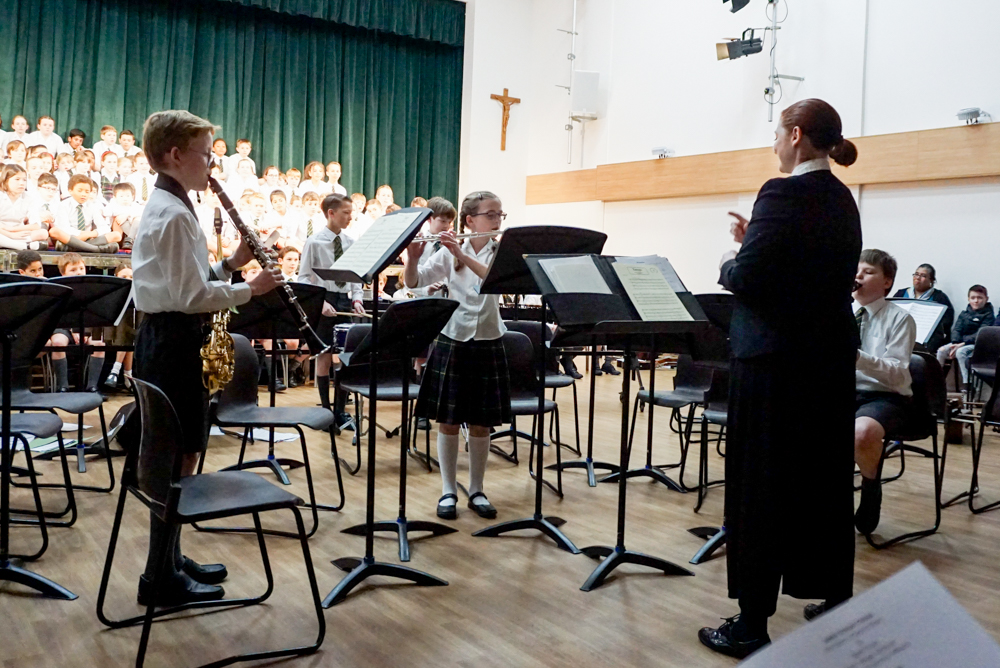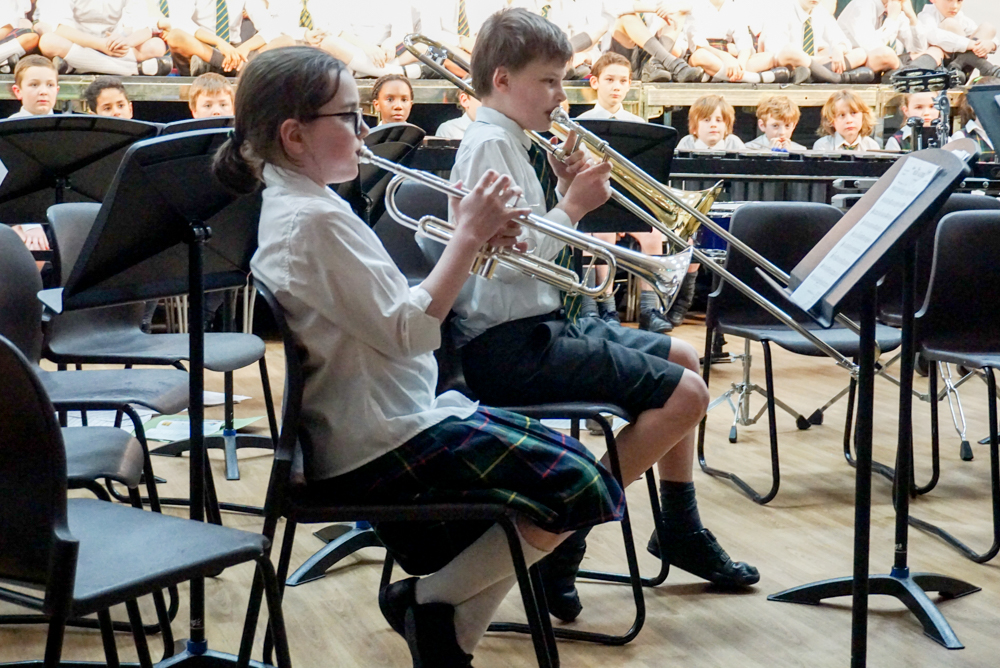 There were many references to the 70s in the instrumental section of the concert: these included Stevie Wonder's Isn't she lovely from the Guitar Group, Pring's Red Alert from the Brass Group, and ABBA's Waterloo played by the Orchestra.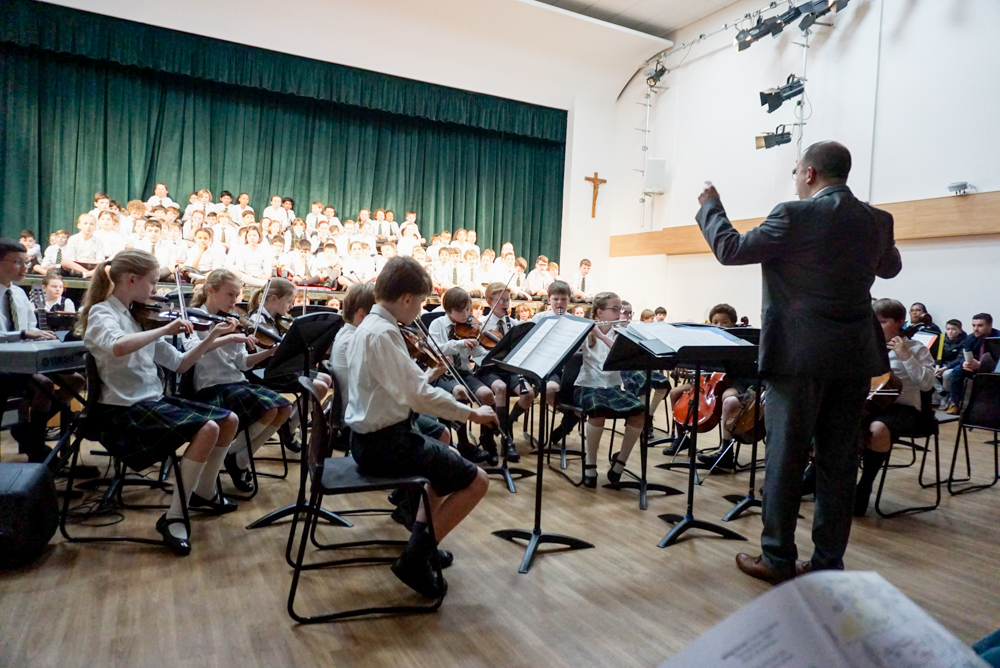 The final choral section opened with Wonder's Superstition, and the concert was suitably rounded off with a return to ABBA – Thank you for the music.