St Benedict's Music Festival 2021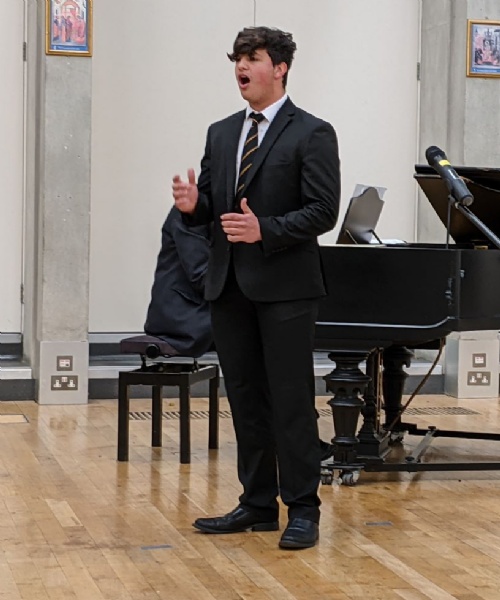 St Benedict's Music Festival concluded with the Finalists' Concert on Friday 21st May, with brilliant performances from the winners of each heat. It was adjudicated by Andrea Haines of VOCES8.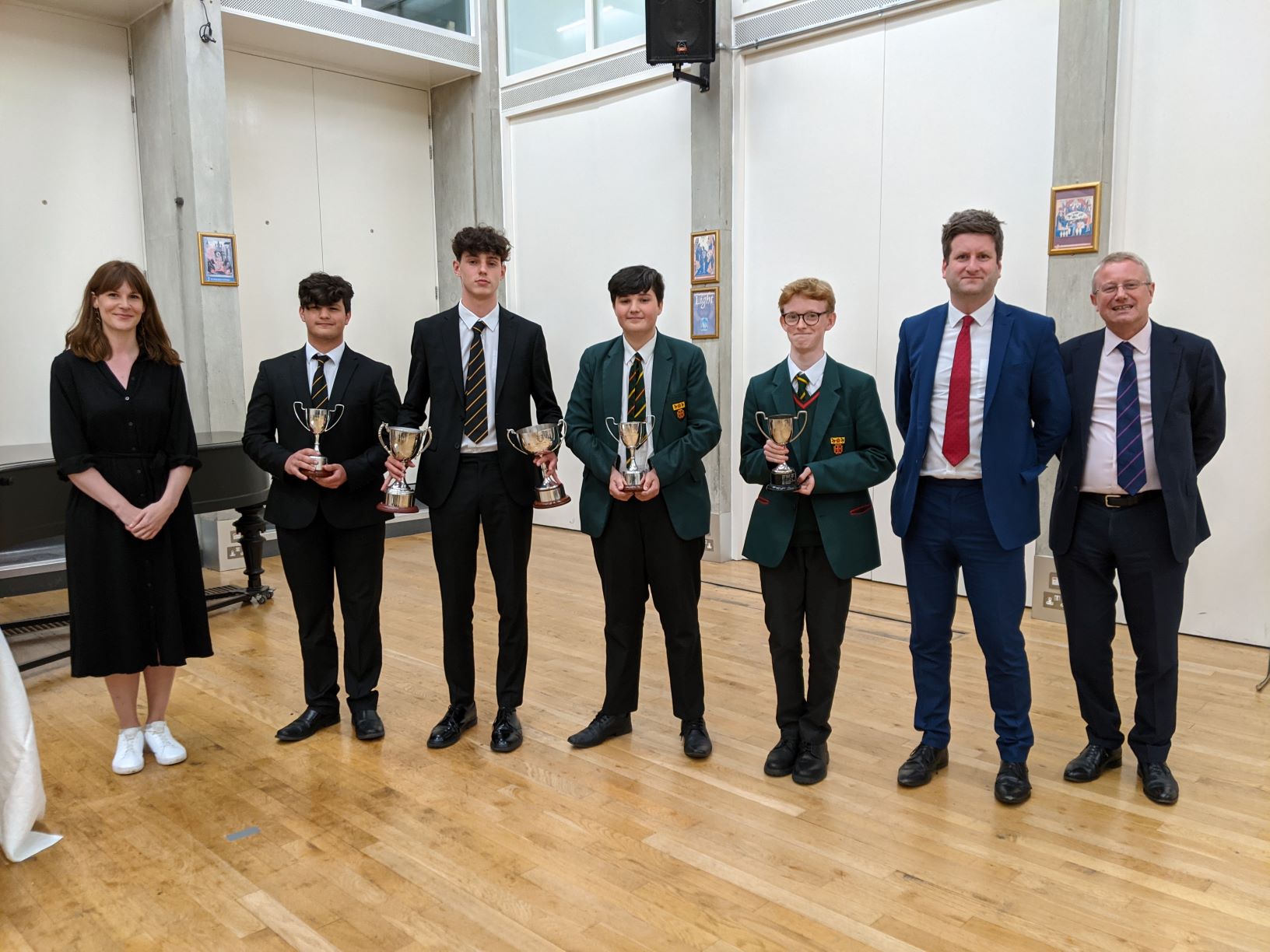 This year's Finalists' Concert was live streamed from the Cloisters to parents, teachers and friends, with only a small audience of staff attending in person. It was good to welcome our adjudicator Andrea Haines, a member of the vocal ensemble VOCES8; no stranger to St Benedict's, she has visited many times before to run choral workshops for singers throughout the school with VOCES8.
I have been really impressed by your bravery, your passion and your commitment."

Adjudicator, Andrea Haines
As ever, a range of extremely impressive performances, on piano, woodwind, strings, percussion, guitar and voice, presented a formidable challenge in deciding the winners. Summing up the evening's inspiring musicianship, Andrea Haines said:
"What a treat it is at the moment to be able to enjoy live music. It's so wonderful that we can all come together to enjoy music, and we should celebrate it. Thank you to the students, and also staff and parents who support music here. I know that the music programme here is so strong and well supported which is really, really important."
Ms Haines congratulated all the musicians on the huge amount of hard work they had all done in preparing their performances, and referred to the particularly difficult circumstances which have confronted them this year: "It hasn't been easy, I appreciate, and it's daunting standing up and performing to an invisible, live audience. Thank you for your bravery. I have been really impressed by your bravery, your passion and your commitment."
The annual Music Festival is a great opportunity for all our musicians to develop confidence and performance skills; everyone receives valuable feedback from the Heats adjudicator; in the preceding weeks, over 230 solo entries, involving pupils from Years 7 to 13, had been adjudicated by Nicholas Chalmers, artistic director of Nevill Holt Opera.
WINNERS
Flohouse Cup
Alex C (L6) Bassoon Concerto in Bb, Op 96 (Ist Mvt) Mozart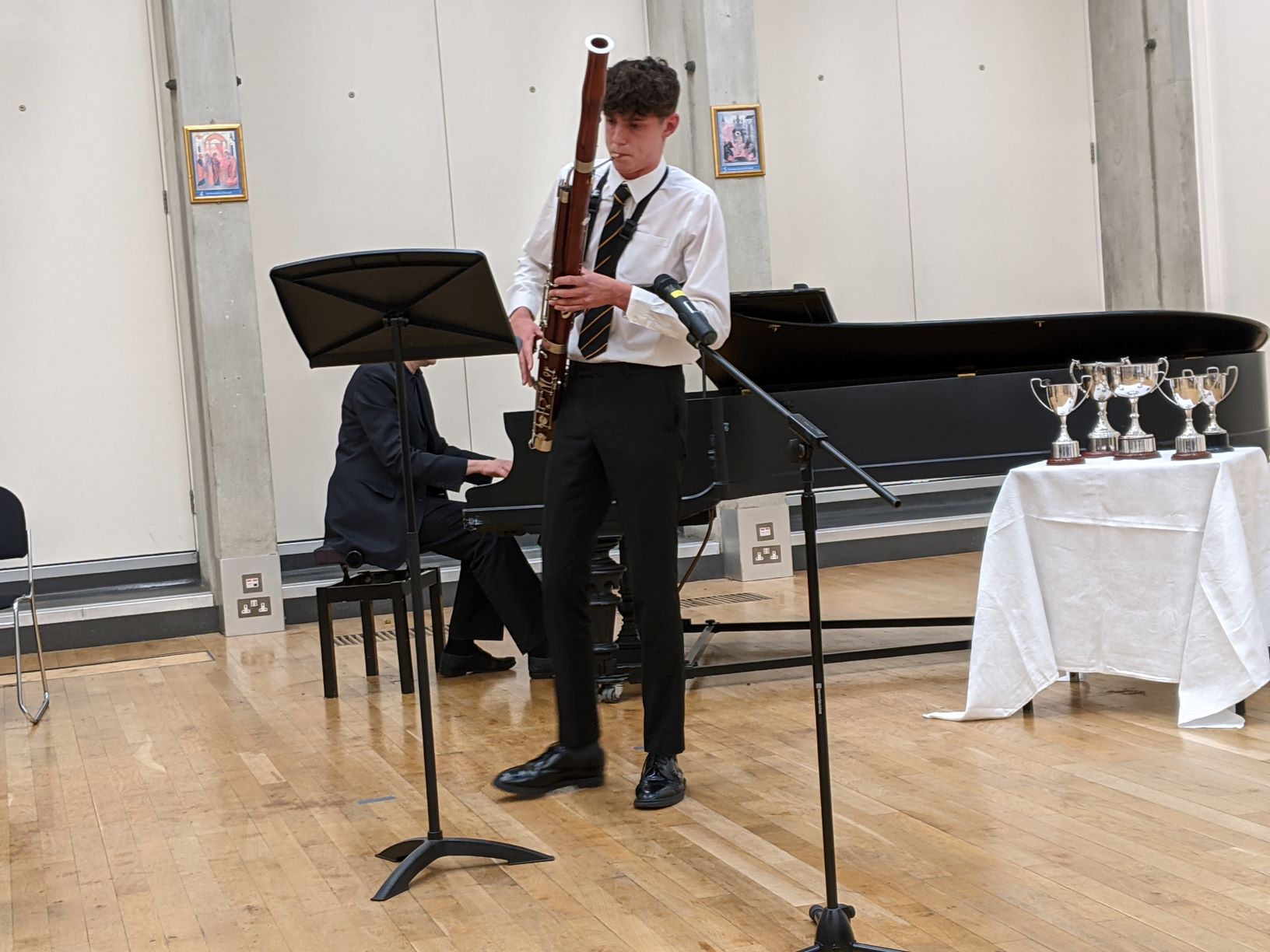 Senior Section Cup (Sixth Form)
Theo Z (Voice; L6) This is the moment (from Jekyll & Hyde) Frank Wildhorn and Leslie Bricusse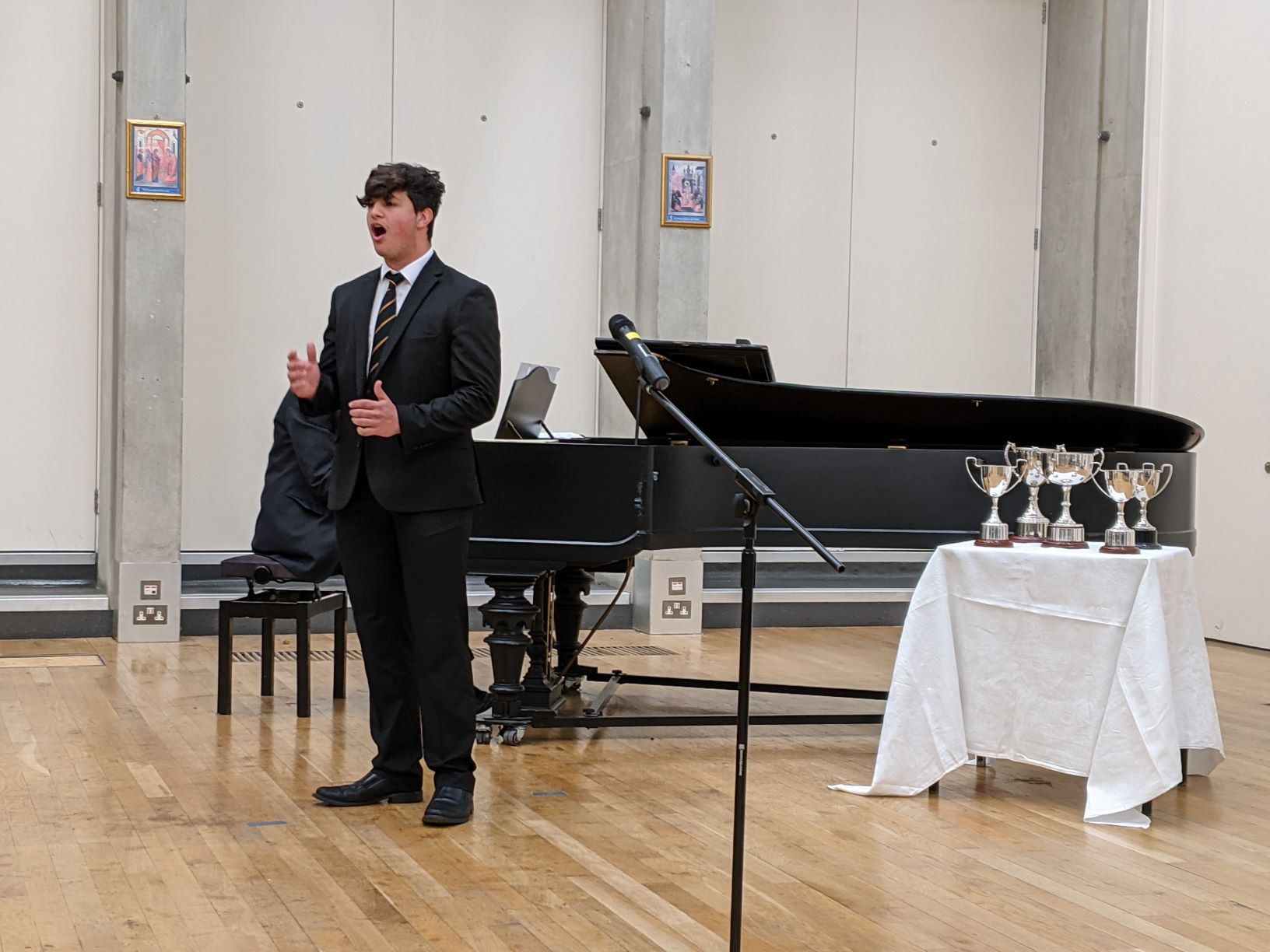 Intermediate Section Cup (L5 & U5)
Sebastian Z (Drumkit; L5) Caravan (from Whiplash) Juan Tizol arr Duke Ellington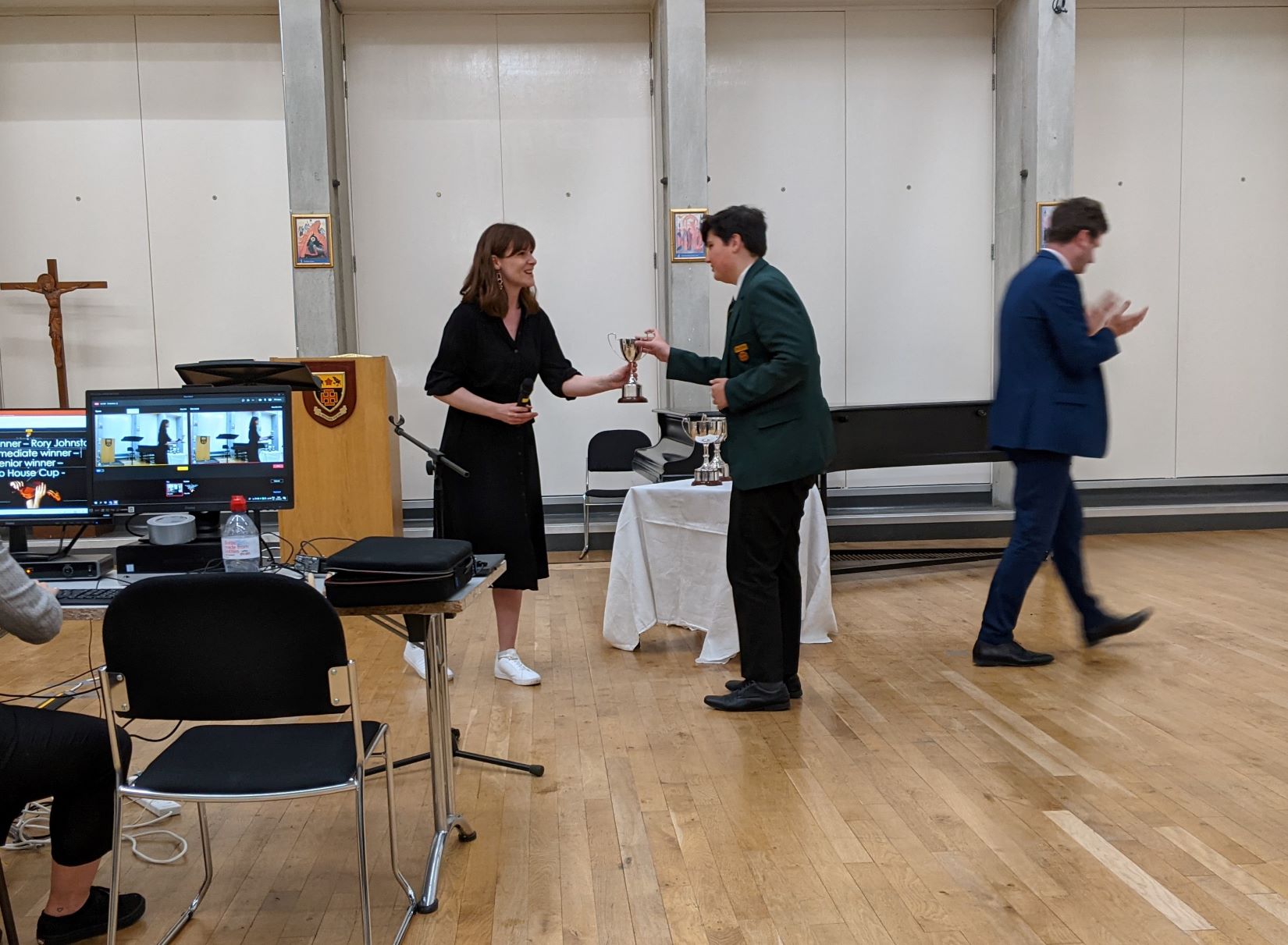 Junior Section Cup (F3, L4 & U4)
Rory J (L4) Romanza (from Clarinet Sonata 2nd Mvt) Poulenc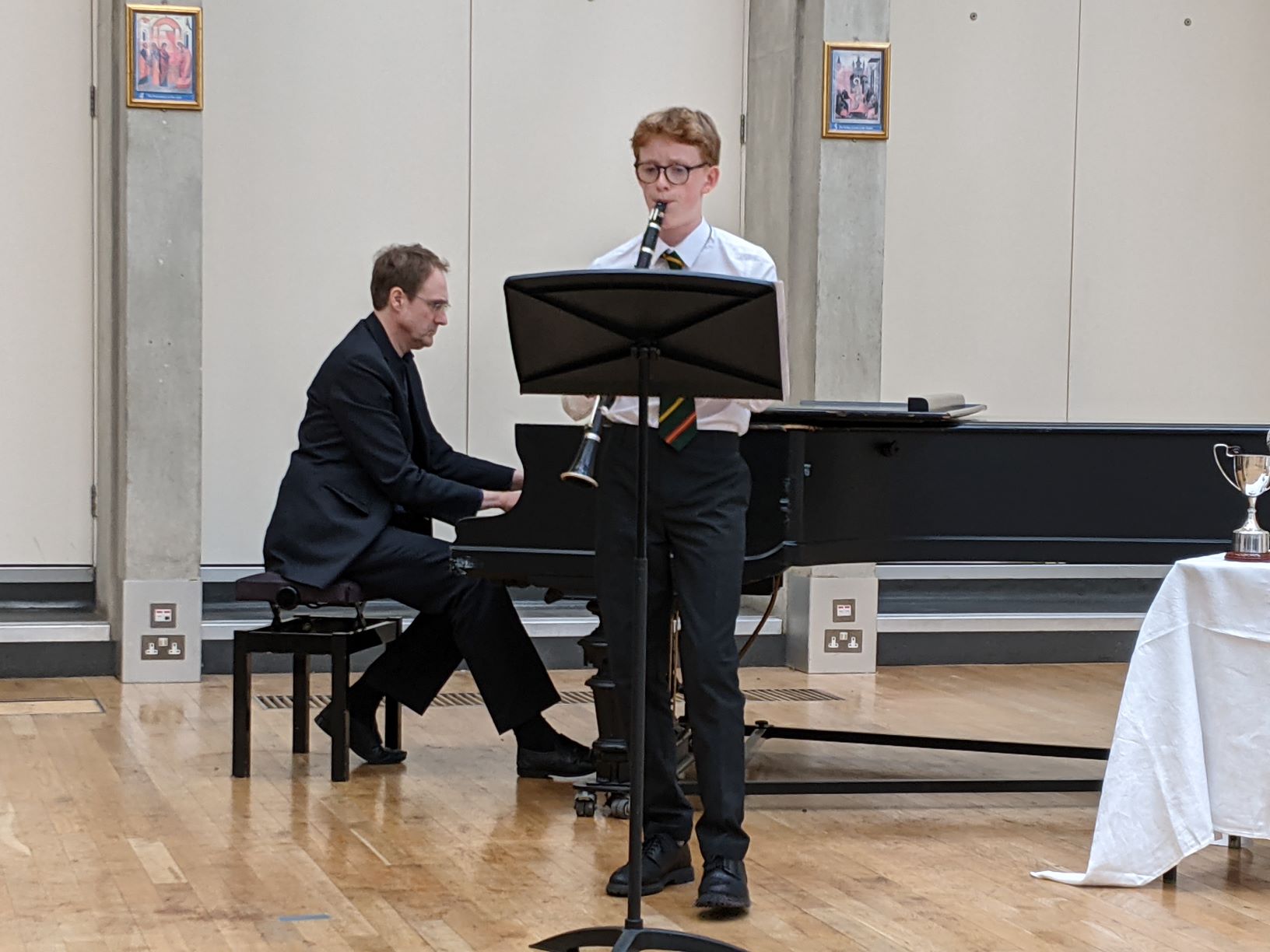 With thanks to the adjudicators, accompanists, visiting instrumental and singing teachers, and to our very supportive parents.
FINALISTS' CONCERT PROGRAMME
JUNIOR WINNERS
Piano:Rory J (L4) 'Moonlight' Sonata (Ist Mvt) Beethoven
Strings:George M-O (L4; Violin) The Infant Paganini Edward Mollenhauer
Woodwind:Rory J (L4) Romanza (from Clarinet Sonata 2nd Mvt) Poulenc
Guitar:Zach B (L4) Crossroads Cream
Percussion:Tom K (L4) Rope Foo Fighters
Voice:Liam T (L4) Ombra Mai Fu Handel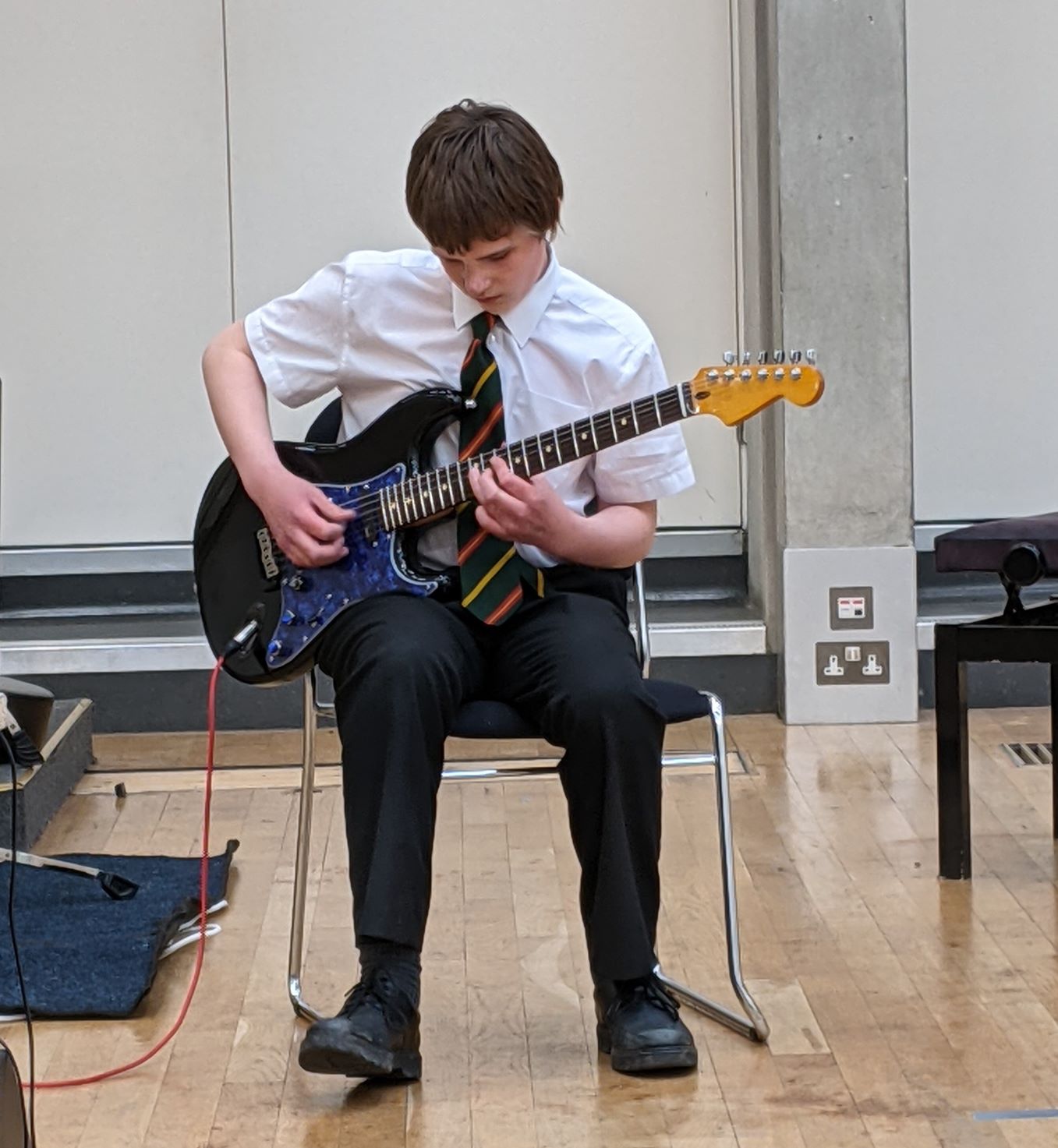 INTERMEDIATE WINNERS
Piano:Helena R (U4) Wedding Day at Troldhaugen Grieg
Strings:Helena R (Violin; U4) Carmen Fantasy Franz Drdla
Woodwind:Lucy B (Flute; L5) Nocturne in Eb major Chopin
Guitar: Risindu S (L5) Smells like teen spirit Nirvana
Percussion:Seb Z (L5) Caravan (from Whiplash) Juan Tizol arr Duke Ellington
Voice: Angus M (L5) I'll build a stairway to paradise Georges Guetáry
SENIOR WINNERS
Piano:Duncan A (U6) Prelude in C# Minor Rachmaninoff
Strings:Tom C (Cello; U6) Prayer Ernest Bloch
Woodwind: Alex C (L6) Bassoon Concerto in Bb, Op 96 (Ist Mvt) Mozart
Guitar: Chris M (U5) Runaway Jamiroquai
Percussion:Jem M (L6) Pop it in the top Luke Aldridge
Voice:Theo Z (L6) This is the moment (from Jekyll & Hyde) Frank Wildhorn and Leslie Bricusse