La vie à Paris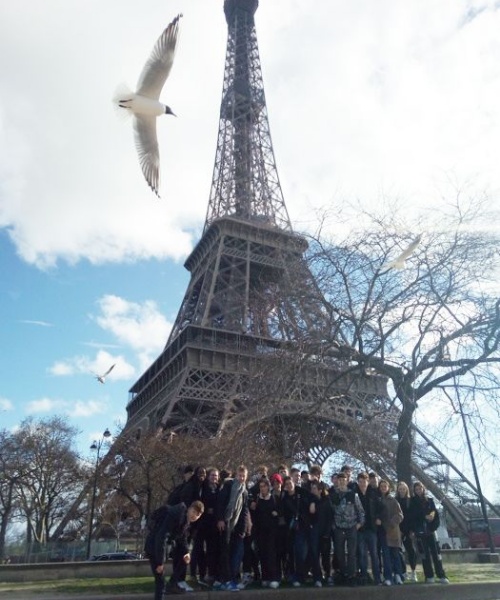 St Benedict's GCSE and A level students enjoyed four glorious days in Paris at half-term, practising their French and learning about the city's culture.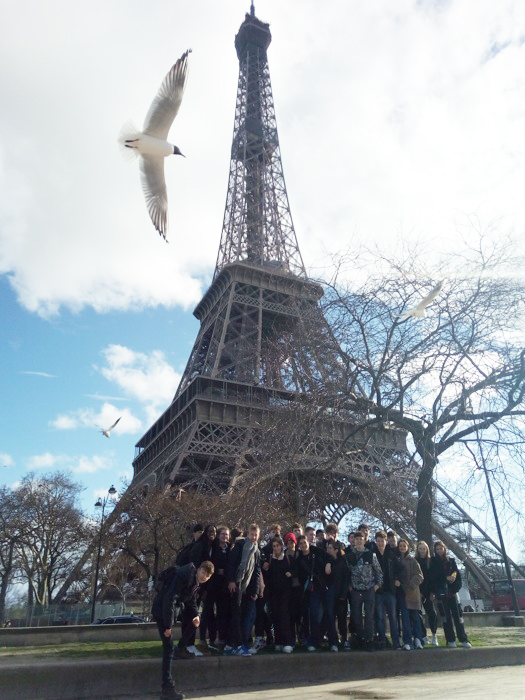 Mariana reports:
At half-term, 25 GCSE and A level French students went to France by Eurostar to visit Paris for a few days, to see the city and improve our French. Every day –from the day we arrived to the day we left- was full of fun and exciting activities, the best probably being the Flyview (simulated jetpack experience) tour of Paris on the first day. Aside from the activities, we were also given free time to walk around Paris, and to practise speaking in French, whether ordering a sandwich, asking Parisiens for directions or even asking them to take photos for us. It was nice to use the language in real life scenarios as it gave us a taste of what living in France would feel like and forced us to get out of our comfort zones.
Paris is such a beautiful city and we really got to see the best of it through the virtual reality tour, the boat trip on the River Seine, the beautiful view at night from the Montparnasse Tower and also through walking around at lunchtime, in areas such as the Eiffel Tower, the Arc de Triomphe and the Louvre (where we also bumped into KSI – the famous You Tuber and rapper!).
Although we all enjoyed the sightseeing, it was a relief to sit down for an hour to rest our legs at the Accord French Language School. We were split into very small groups to have lessons relating to what we were learning at school, focusing mostly on our speaking and pronunciation. This was really helpful as it allowed us to improve our speaking and consolidate the French we had picked up in Paris.
Apart from the Eurostar, the only form of transport we used was the metro and walking (hence our tired legs!) but it was actually much nicer than taking a coach as we got to see so much more of Paris. We also had many opportunities to have conversations with the locals on the metro.
I really enjoyed my experience in Paris and I think it was beneficial for my A levels as now I am more confident speaking French.
Mariana Makarewicz L6