Double win at Model United Nations Conference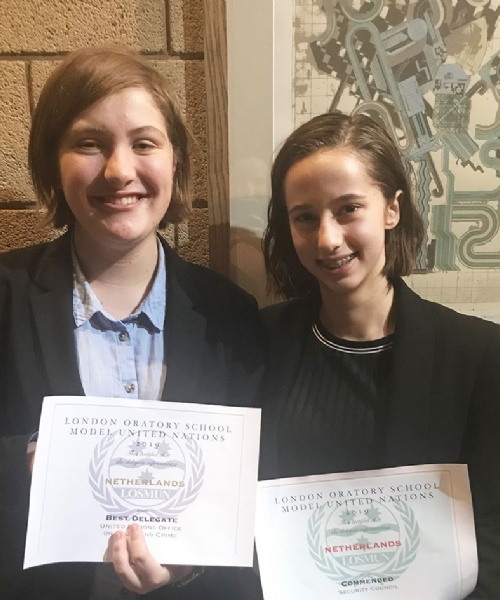 Congratulations to the St Benedict's Model United Nations team who emerged as prize winners over two consecutive weekends in November, using their debating skills and addressing world problems!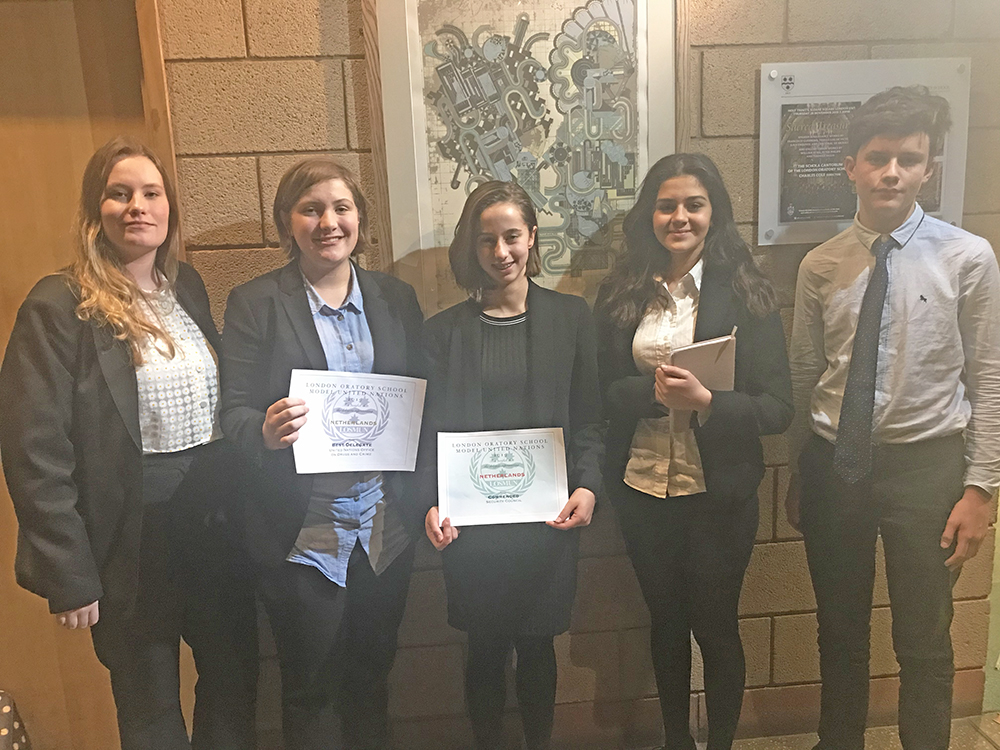 Model United Nations is a society for those who are interested in politics and current affairs and want to develop their debating and research skills. The St Benedict's MUN group attends conferences where they are allocated a nation, then discuss and debate various issues from the point of view of that country and attempt to reach agreements to solve world problems.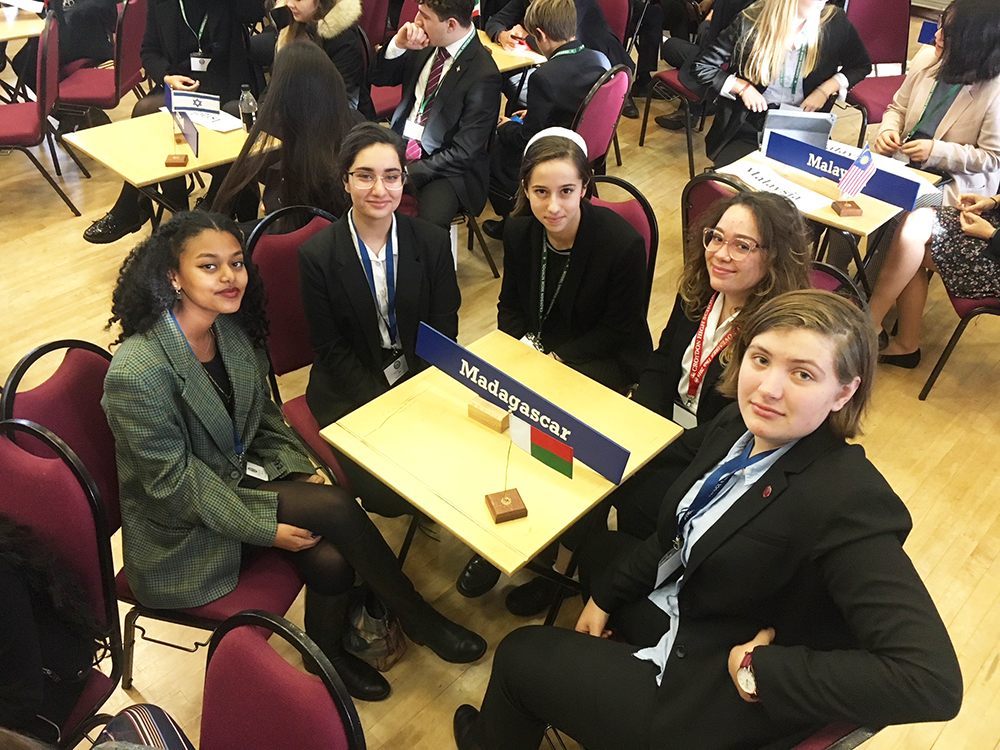 The first conference took place on Saturday 16th November at Croydon High School. An all-girl team of Amy Vaughan, Irene Llinares-Perales, Pareesha Maker, Mariana Makarewicz and Elizabeth Haile represented Madagascar. Particular congratulations must be given to Amy Vaughan who won Outstanding Delegate for her excellent debating skills in the Human Rights committee. Competing against 280 students from 27 different schools, this really is an outstanding achievement. Ever one for a challenge, Amy was victorious again on the following Saturday at the London Oratory School, where she won Best Delegate, this time for the Drugs and Crime committee. Irene Llinares-Perales is also to be congratulated for being highly commended for her debating in the Security Council, which is reserved for the most experienced and effective delegates. The rest of the team, Barnaby Watts, Lauren West and Layla Alani, enjoyed representing The Netherlands at their first ever conference. We were also treated to a keynote speech by Professor Francis Campbell who enlightened us with tales of his varied and fascinating diplomatic career. After a packed day of discussing topics such as Chemical Warfare, the Persecution of Religious Minorites, and how to deal with the current crisis in Hong Kong, I'm sure that our newcomers have caught the MUN bug!
Mrs N Nicholls, Head of History