St Benedict's youngest musicians entertain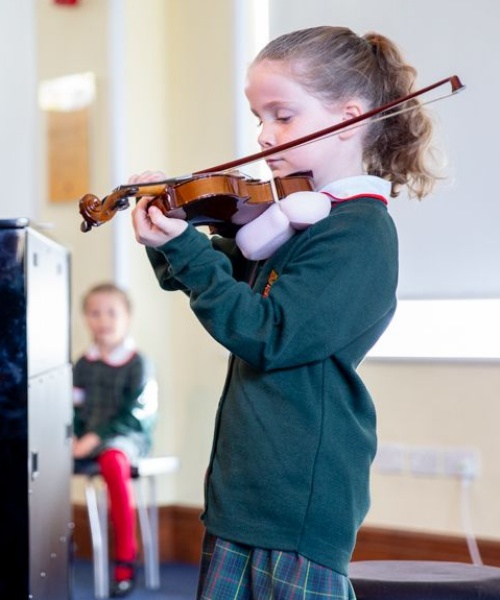 St Benedict's Junior School musicians aged 5 to 7 gave a wonderful concert in October, some making their débuts after just 4 lessons!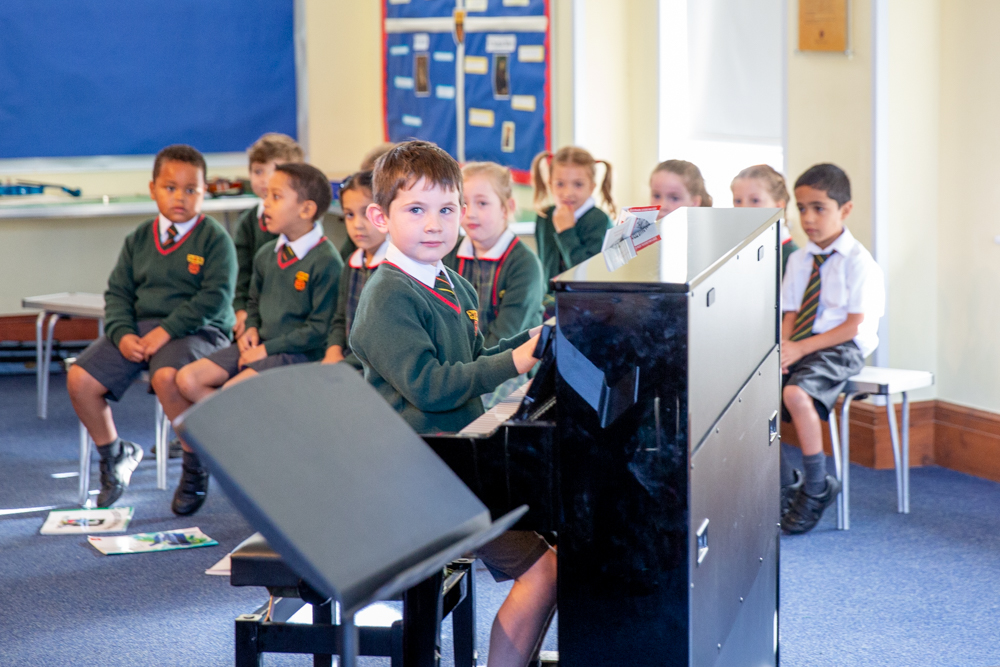 This was an opportunity to play their carefully practised pieces to an audience, as parents, grandparents, aunts, uncles, teachers and pupils gathered in the hall for some morning musical entertainment.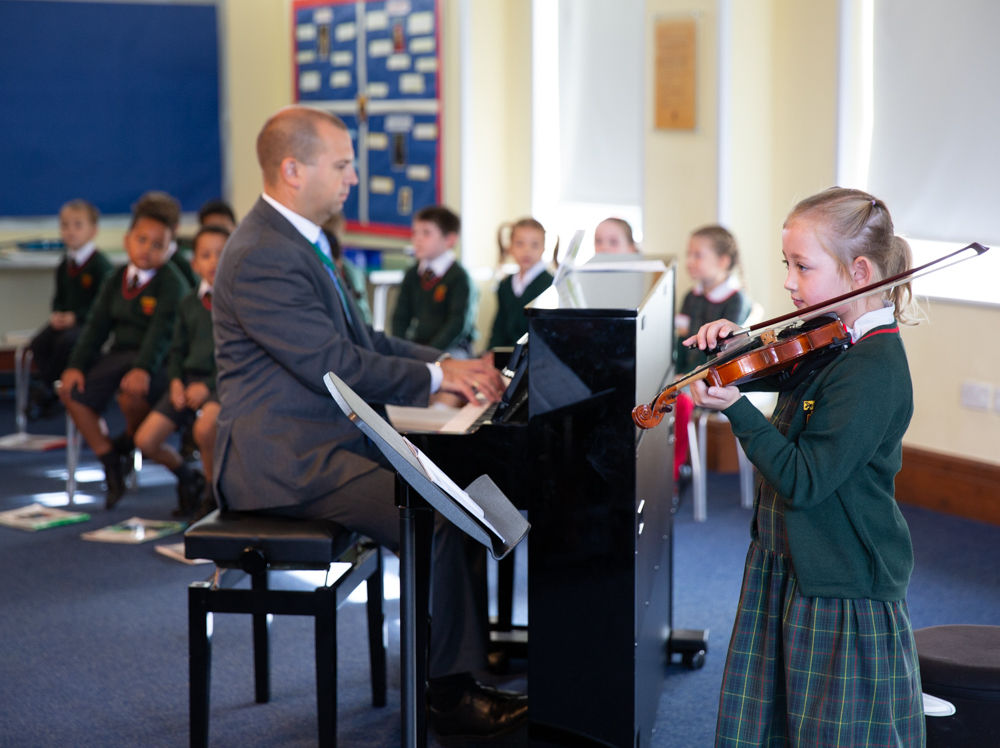 The young soloists gave confident performances on piano, violin and guitar, some making their concert débuts after just 4 lessons, others playing more advanced exam pieces.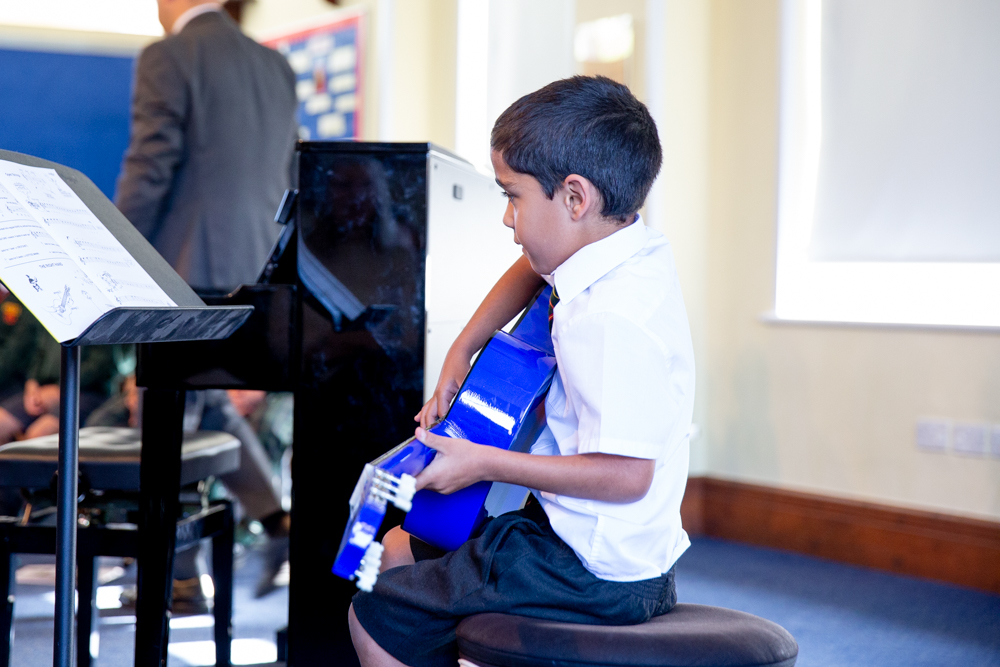 There was a lovely variety of music on the programme, ranging from Jelly on a plate and Pop goes the Weasel, to Manhattan Blues and Minuet in C.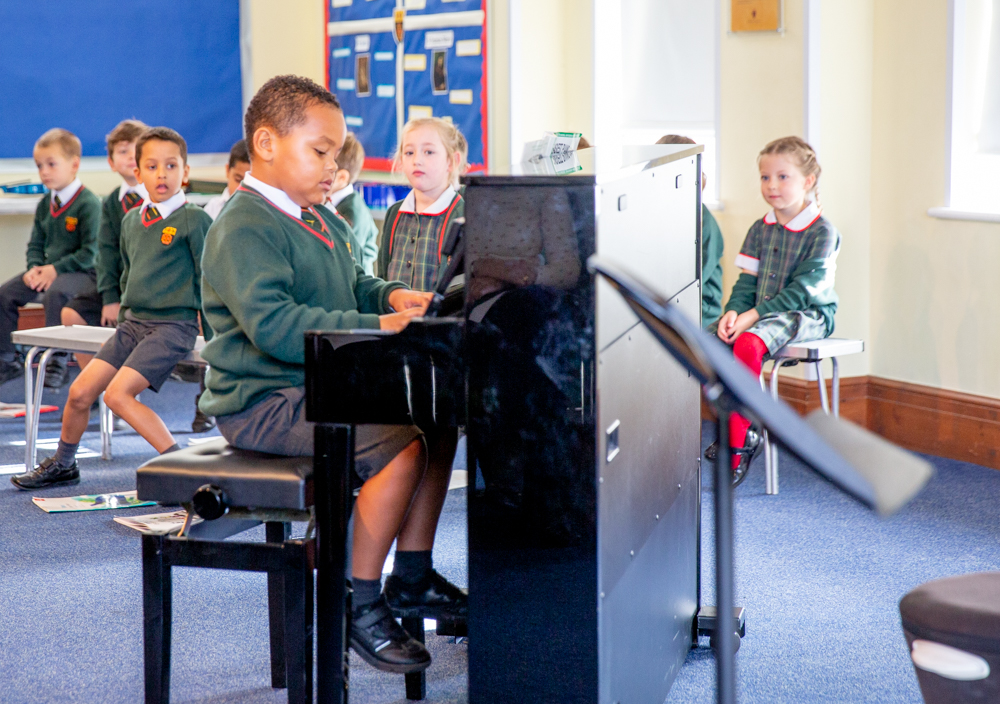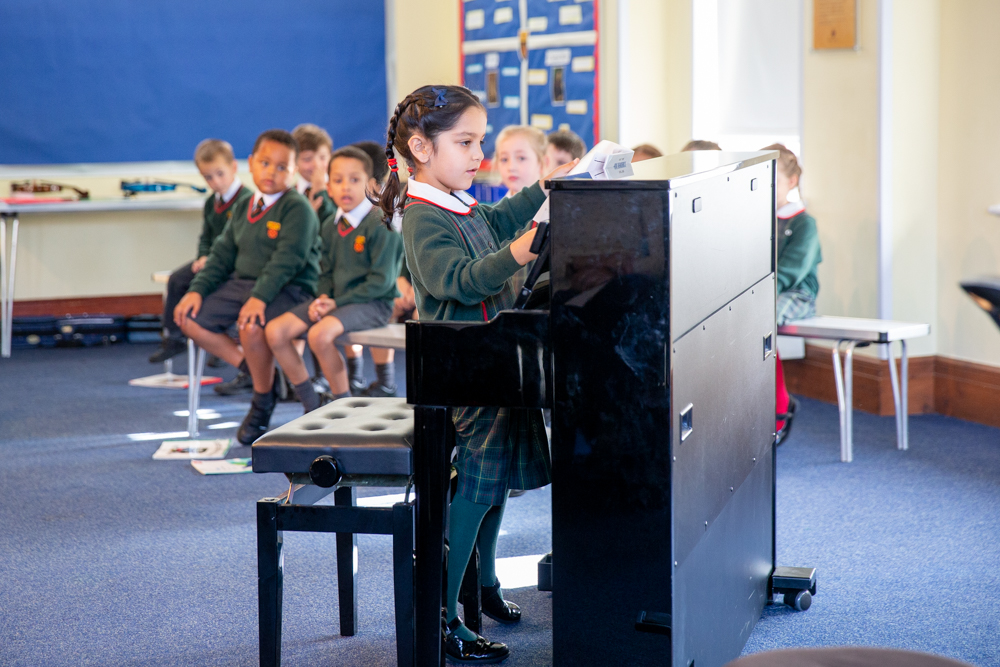 A minimis incipe - from the smallest beginnings....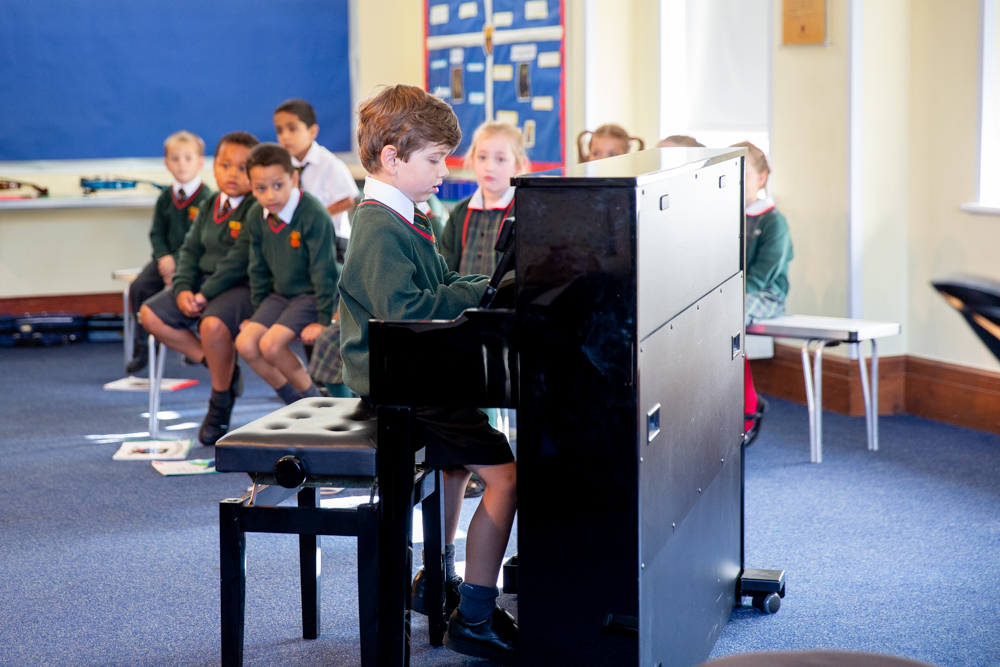 Musicians in years 3 to 6 at the Junior School will have their chance to perform on Thursday October 10th.