St Benedict's Production: High Society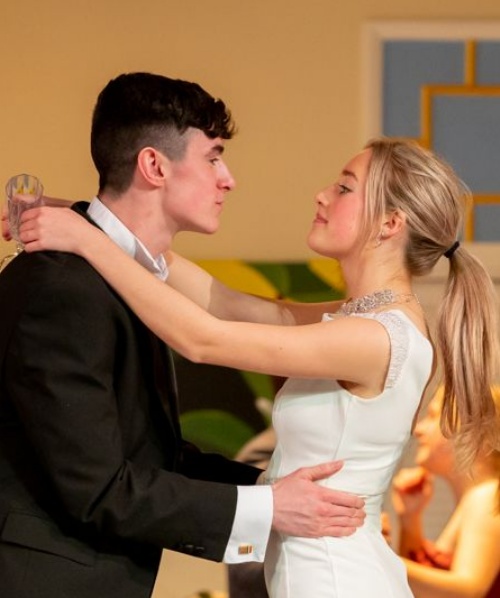 The latest St Benedict's theatrical triumph - Cole Porter's 1956 romantic musical comedy High Society– brought brilliant glitz and glamour to the school stage on three cold February evenings this term.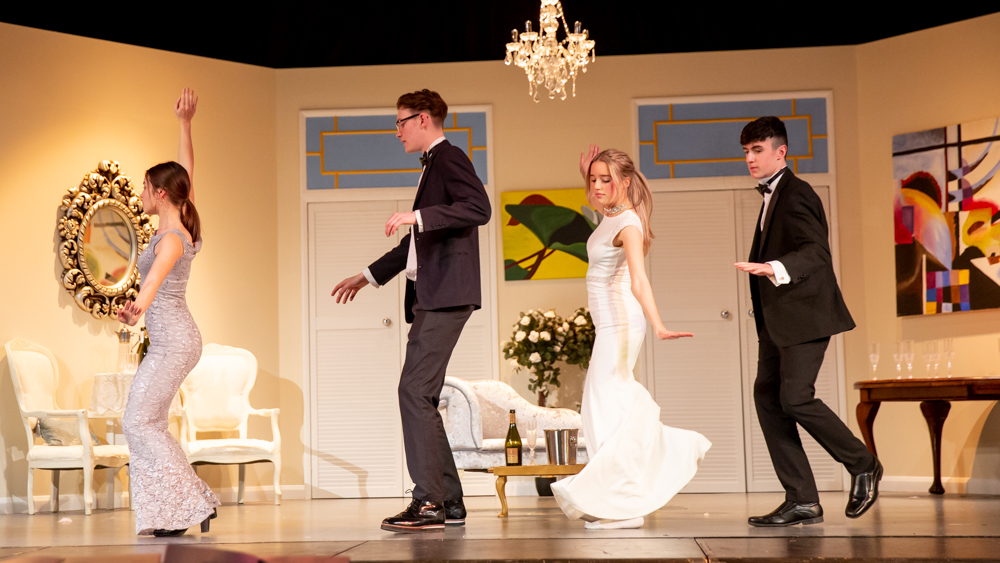 Glorious songs such as Who wants to be a millionaire? True Love, What a swell party this is and You're sensational are familiar to many; now we know the characters and context, thanks to a super-talented cast who acted, sang and danced with remarkable musicality and style – all played out with perfect New England accents, impeccable comic timing and gorgeous costumes.
The action centred on a quartet of socialites and prowling journalists: C. K. Dexter Haven (Finley Carty-Howe/Bing Crosby), Tracy Samantha Lord (Zoe Rutherford/Grace Kelly), Mike Connor (Louis Clow/Frank Sinatra) and Liz Imbrie (Alice Gedye), with a happy ending for all except loyal but dull George Kittredge (Harry Lobkowski).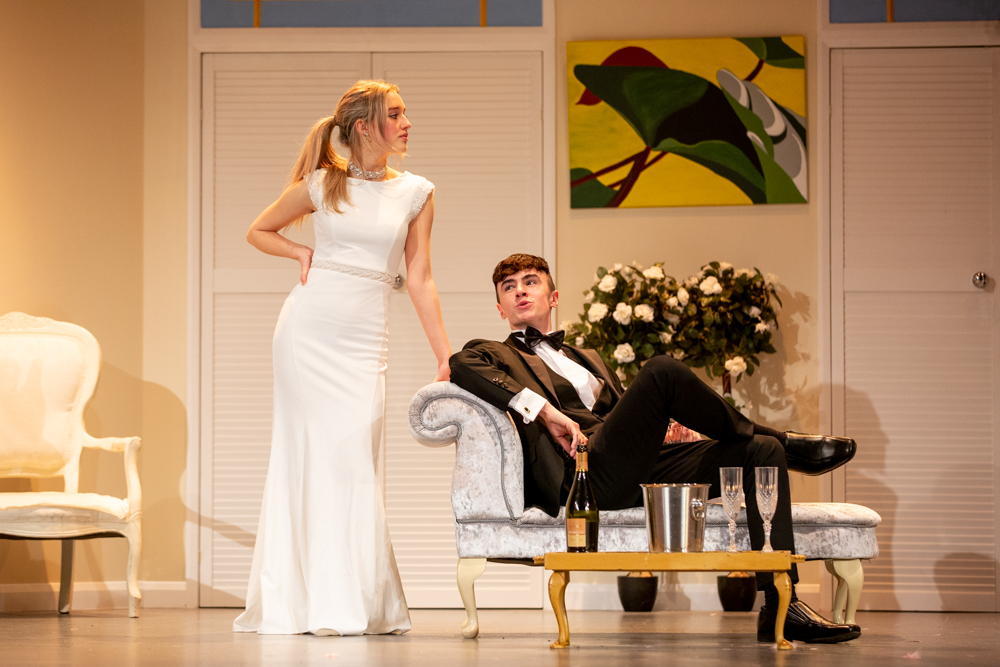 The band, made up of St Benedict's music teachers and students, was also superb, and more than a match for Louis Armstrong et al from the original film.
Congratulations to the entire cast, and to everyone involved.
Directed and produced by Katie Ravenscroft
Musical Director: Christopher Eastwood
Keyboard: Josef Janik
Trumpet: Ian Lynch
Woodwind: Hannah Riches, Jody Sapsard, Jack Edis (U6)
Bass: Paul Michael
Percussion played entirely by sixth form students: Luke Fitzmaurice, Jack Fitzmaurice, Radford Pilgrim, Duncan Ashby
Stage management: Caitlin MacGregor (U5), Henry Rust (L5), Natalia McFadzean (L5), Sophia Sandelson (L5)
Directed and produced by Katie Ravenscroft