Examination Results
GCSE Results 2023
42.8% of all exams taken were graded 9-8 (A*), and 69.3% were graded 9-7 (A*/A). Eleven students achieved straight 9-8 (A*) grades, and thirty-nine of our students achieved straight 9-7 (A*/A grades).
GCSE results were strong across all subjects and were exceptionally good in History, Chemistry, Physics, French, Maths and Music.
The Headmaster, Andrew Johnson, said: "I am delighted that St Benedict's GCSE students have been so successful. They have worked hard to achieve these outstanding results and are a credit to their families, and to their teachers, who have given their dedicated support throughout".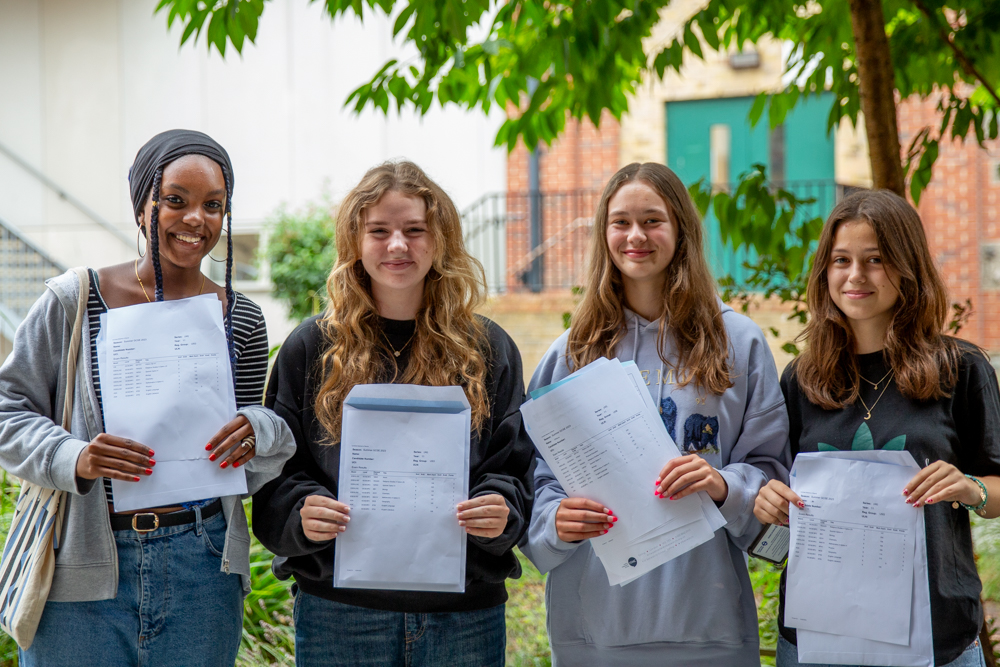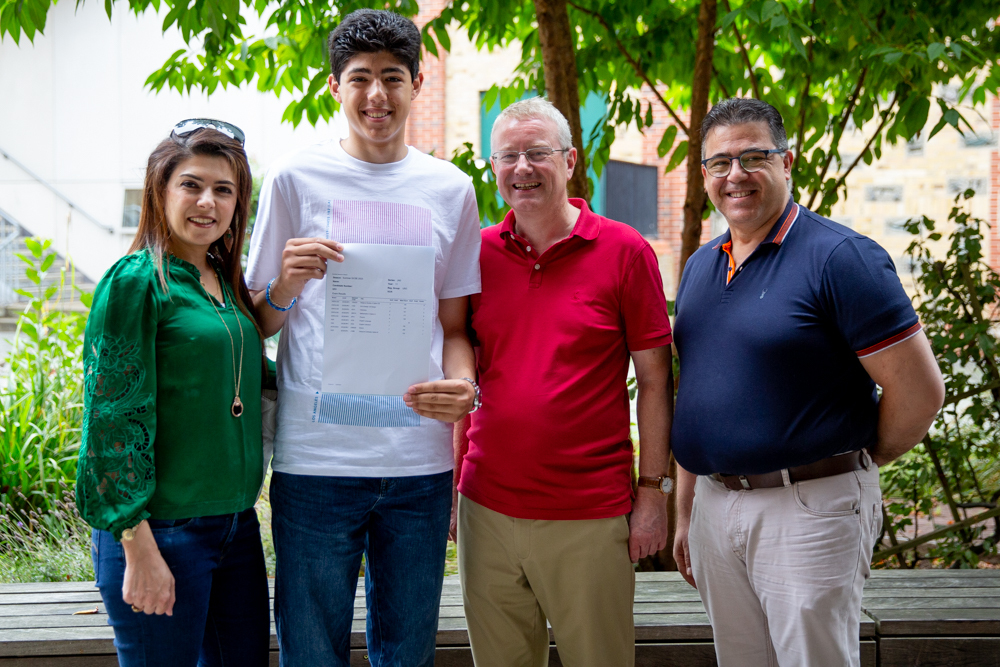 A Level Results 2023
Nine students have achieved straight A* grades in at least 3 subjects, including Eleanor Bowden (English Literature, History and Sociology), Thomas Gordon (Mathematics, Further Mathematics and Physics), and Alice Jenkins (Biology, Chemistry and Mathematics) - all of whom are taking up places at Cambridge University. A further 11 students achieved straight A*/A in at least 3 subjects. The majority of St Benedict's students will now be heading off to a top 30 UK university, very many to their first-choice institution.

Headmaster, Andrew Johnson, said: "I am hugely proud that St Benedict's A Level students have worked so hard and have achieved excellent results across the whole range of subjects. They could not have achieved all this without the dedicated and excellent support of their teachers. These results continue the strong upward trend in public exam results at St Benedict's: the proportion of A* grades (16.3%), and the proportion of A*-B grades (77%) are the best ever achieved in a year when the full A level grading standards have been applied.
Results were strong across all subjects, and were particularly impressive this year in Art & Design (83.3% A*-A), Chemistry (50% A*-A), Geography (48.3% A*-A) and History (47.6% A*-A).