St Benedict's 120th Anniversary Concert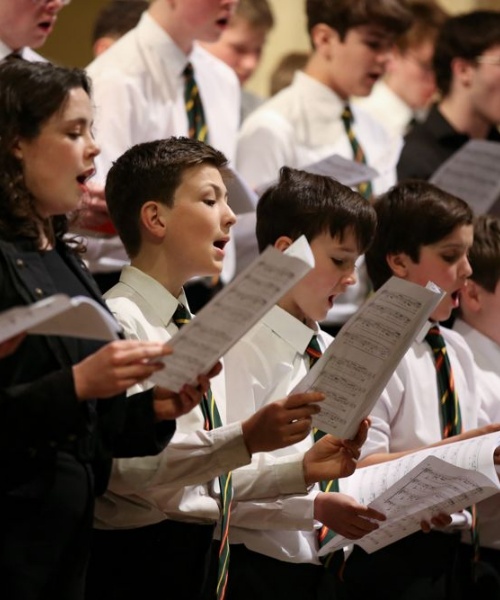 St Benedict's students, alumni, staff and professional soloists gave a wonderful concert to mark the School's 120th Anniversary on Saturday 26th March in Ealing Abbey.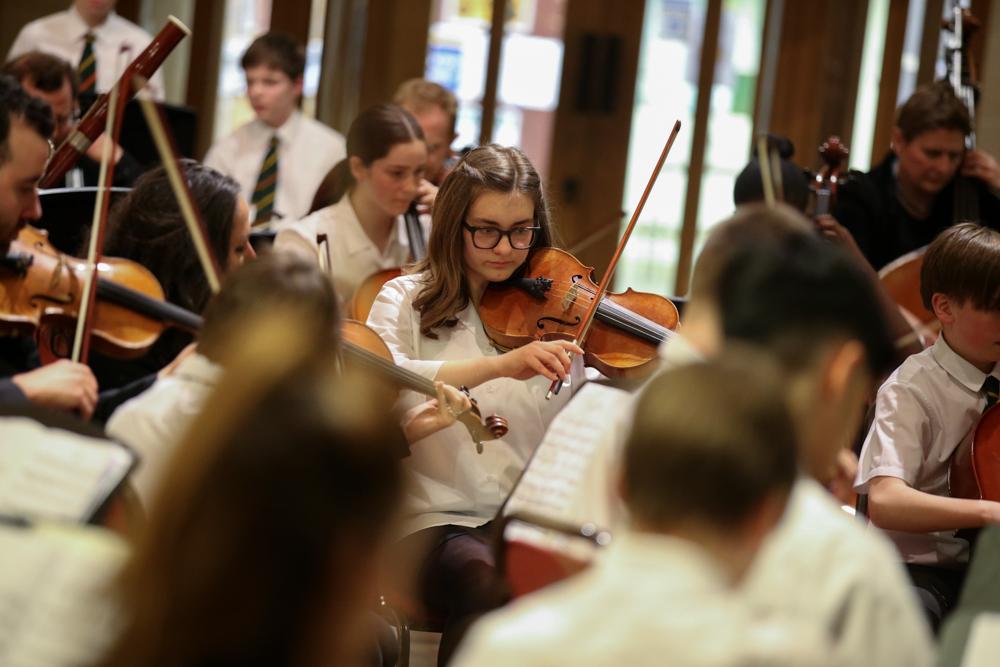 In the opening words of the Director of Music, Mr Eastwood, the evening was "a wonderful celebration of music, faith, hope and joy", as musicians from the age of 11 upwards came together to perform three major works.
The concert opened with Haydn's "London" Symphony No. 104. The St Benedict's orchestra was on fine form and beautifully conveyed the symphony's dramatic fury, lyricism and joyful energy.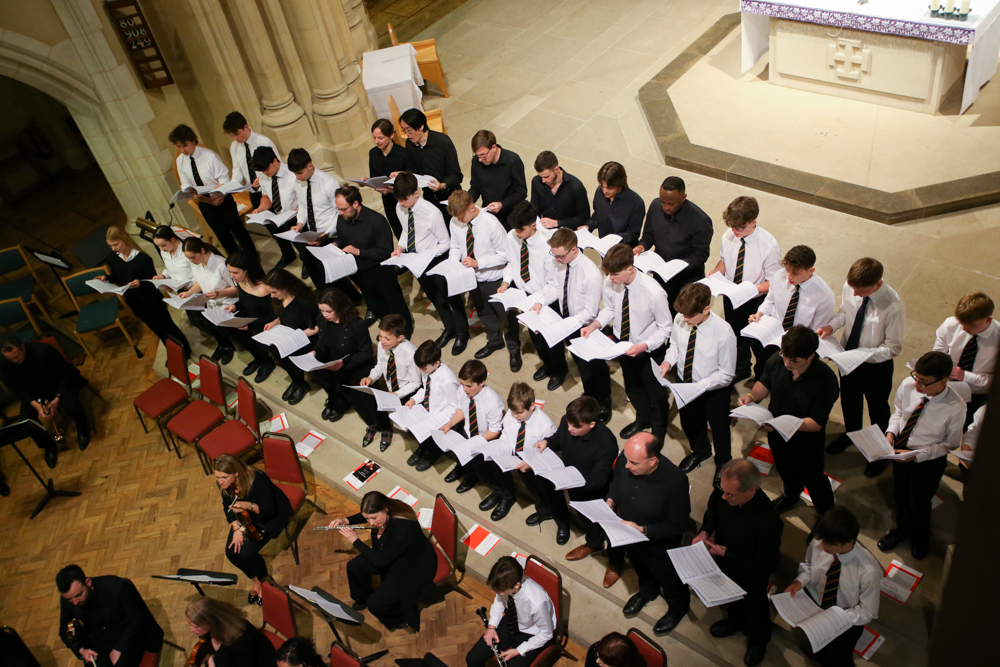 Next came the premiere of a new commission: 'Soul', for choir, chamber orchestra and organ by alumnus and composer Samuel D. Loveless (OP 16). "'Soul' is a work that looks at the essence of what it means to be part of the St Benedict's community", said Samuel, who is in his final year of a Masters in Composition at the Royal College of Music. "It's a celebration of people, friendship and family, and what we can achieve together. The text is minimal but vigorous in substance – hope, faith, life, love and dream, joy, truth and soul, from E.E Cummings' poem 'Hope'". 'Soul' is influenced by the wide range of choral music Samuel sang as a chorister at Ealing Abbey, from plainsong to Poulenc. Reflecting St Benedict's motto, A minimis incipe, the piece grows "from small beginnings" to an exuberant finish dominated by the joyful harmonies and rhythms of African music.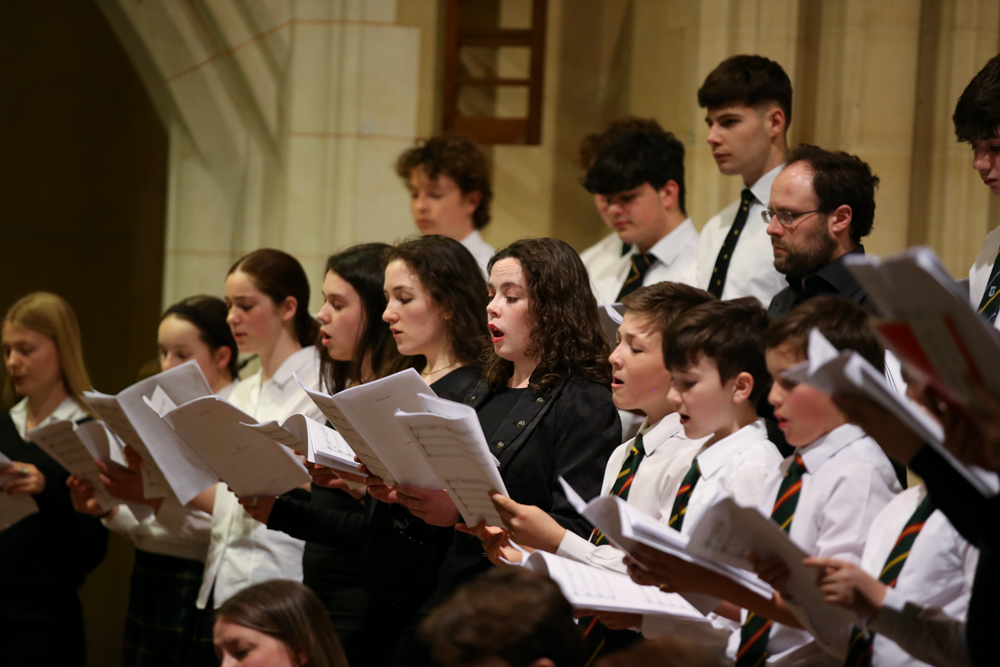 Finally, the St Benedict's Consort Choir and Orchestra returned to the music of Haydn, with a wonderful, uplifting performance of his Nelson Mass (later catalogued as the Missa in Angustiis). They were joined by four excellent soloists, soprano Iúnó Connolly, mezzo-soprano Rebecca Stockland, tenor Tom Cragg and baritone Theo Perry.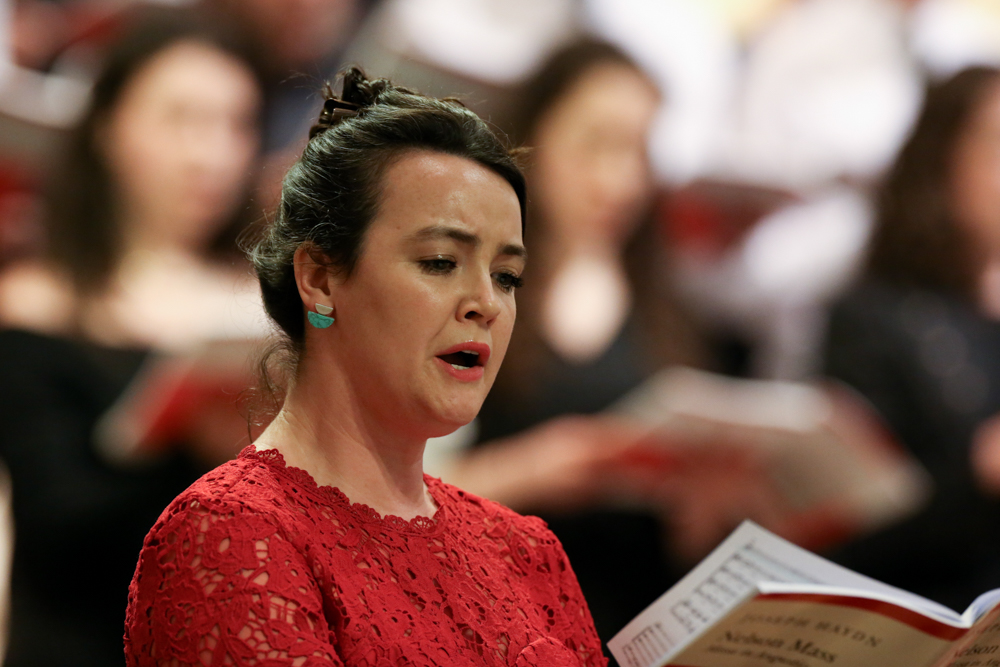 The Headmaster, Andrew Johnson, said: "This was the most wonderful concert for the School's 120th anniversary, with amazing performances by our talented musicians. It was made even more special by the premiere of 'Soul', an intriguing, beautiful composition which was perfect for the occasion."