St Cecilia Concert 2022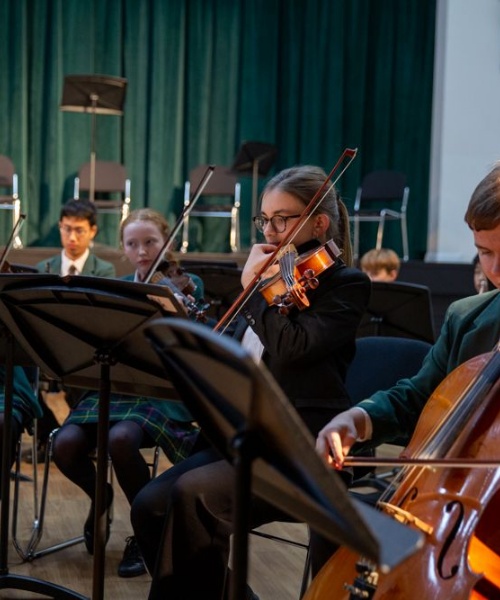 The annual St Cecilia Concert took place on Friday 18th November. It was an evening of excellent musical performances given by St Benedict's musicians from Year 7 to the Sixth Form at St Benedict's.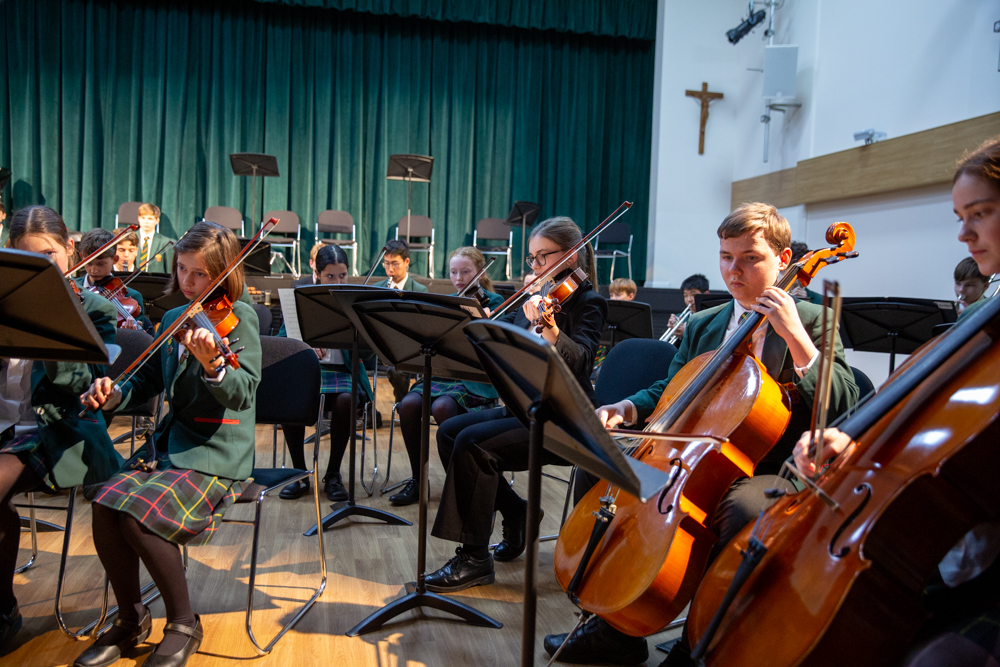 St Benedict's many ensembles and choirs have been busily practising before, during and after school since term began in September, and were given the opportunity to showcase their talent and musicality in this impressive concert. The programme included a wide range of musical styles and genres to suit all tastes, with beautifully balanced chamber music, virtuosic solo performances, accomplished jazz playing, and vibrant singing.
Programme
Orchestra
How Down from 'Rodeo' Aaron Copland
Slavonic Dance in D minor Op 46 Dvorak
Intermediate Jazz
Eye of the Tiger arr. Lopez
Wind Band
Capriccio Holst, arr Boyd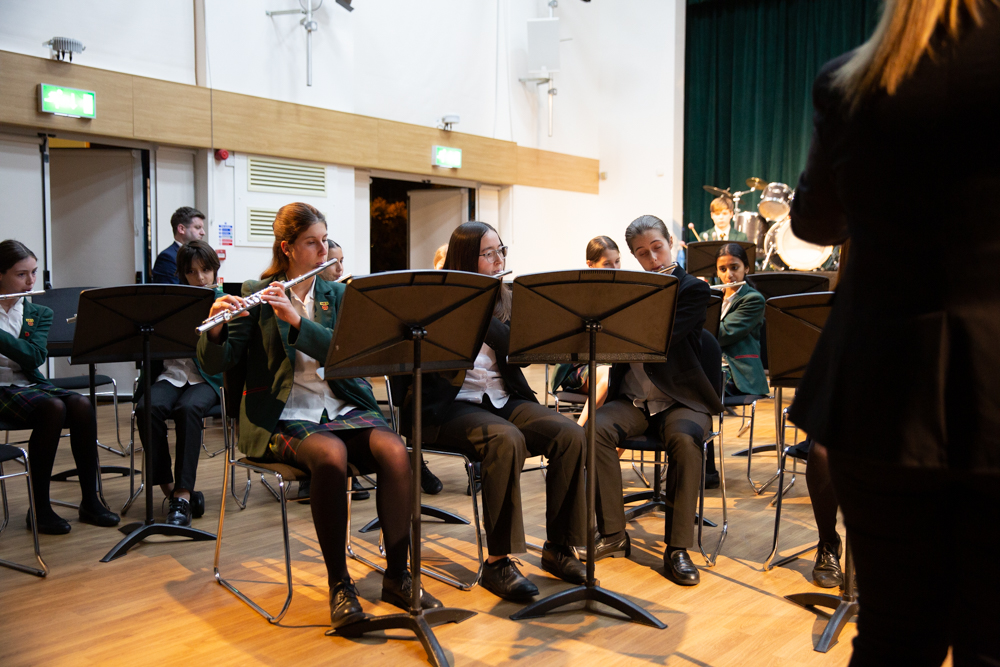 Senior Jazz
Less is Mo' Yellow Jackets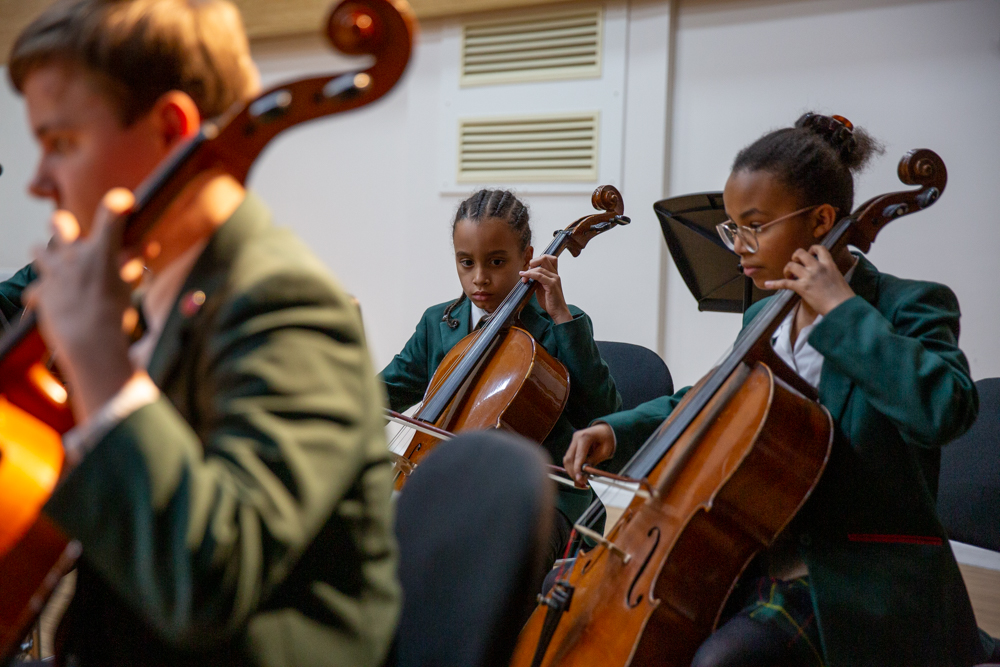 String group
The Ludlows Horner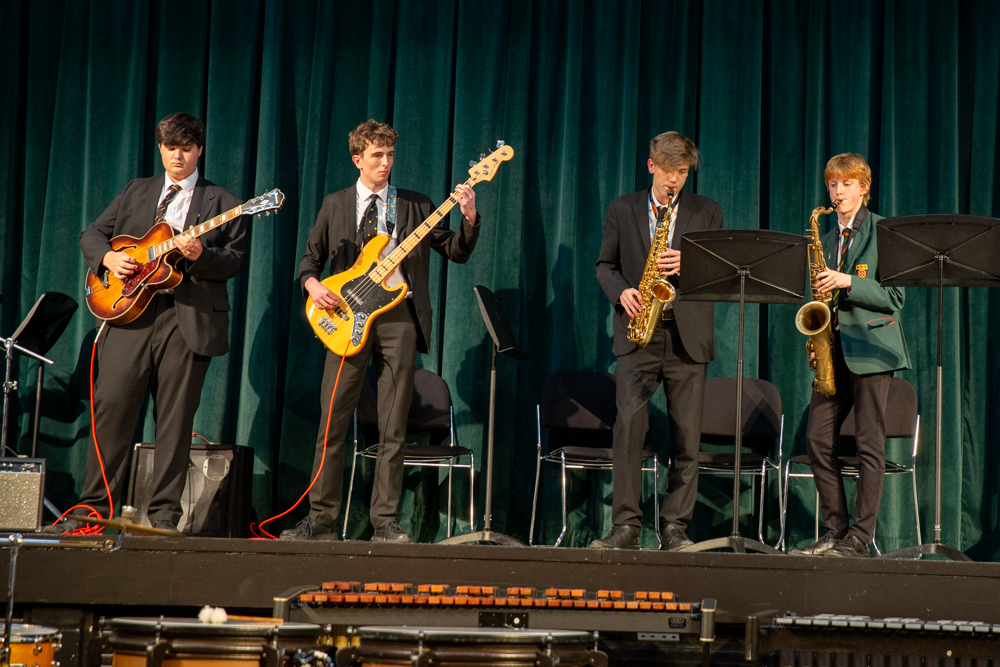 Sixth Form Jazz
Strasbourg St Denis Hargrove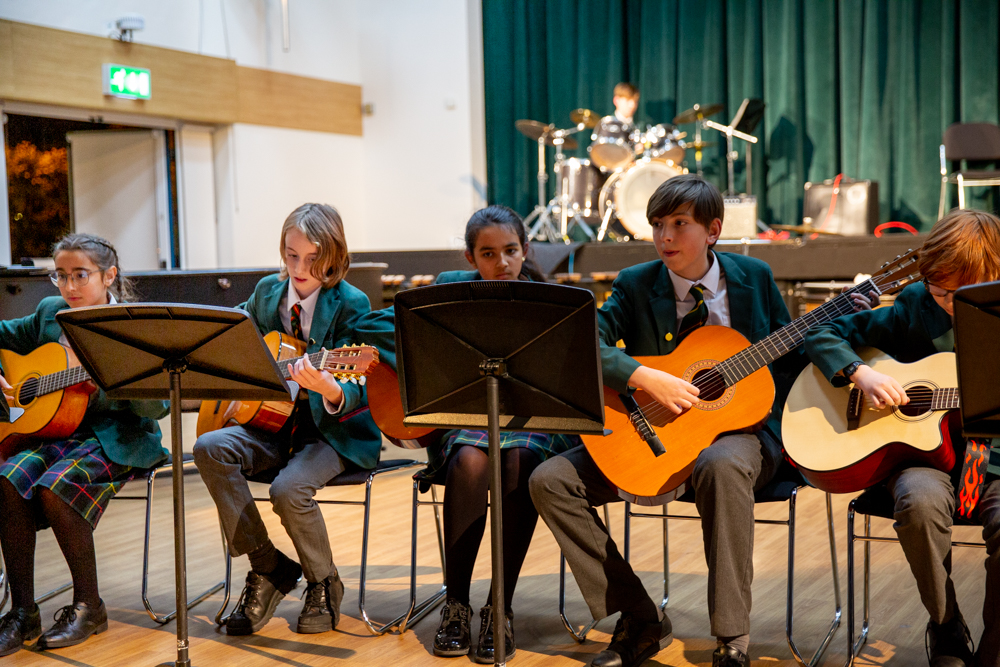 Guitar Ensemble
Eleanor Rigby The Beatles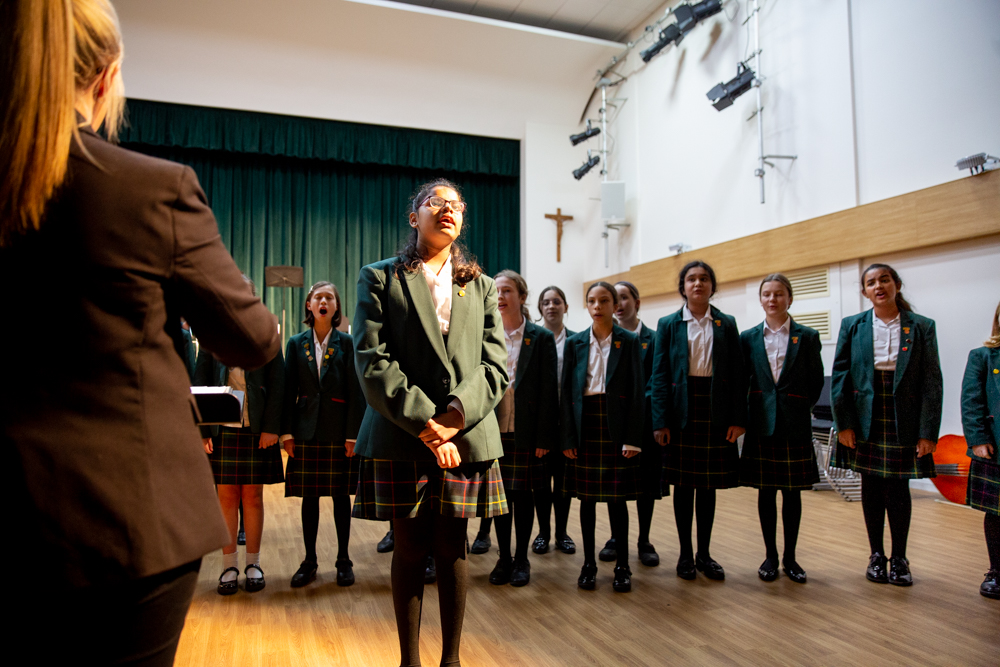 Girls' Choir
When I grow up (from Matilda) Minchin
I am the gentle light Mealor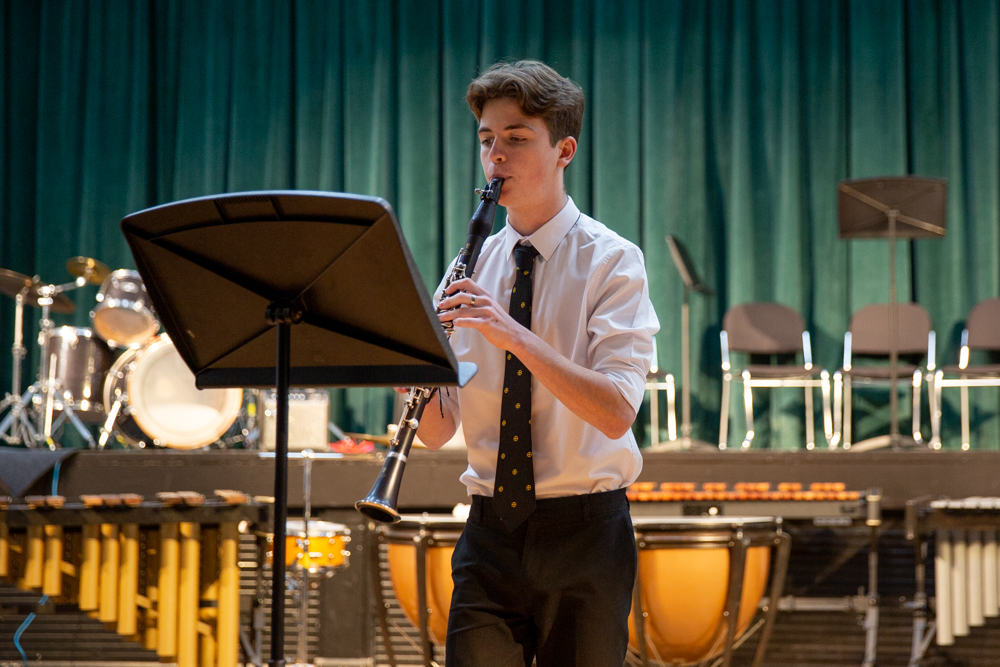 Henry Rust: Clarinet
Sonata for Clarinet (4th mvt) Lyons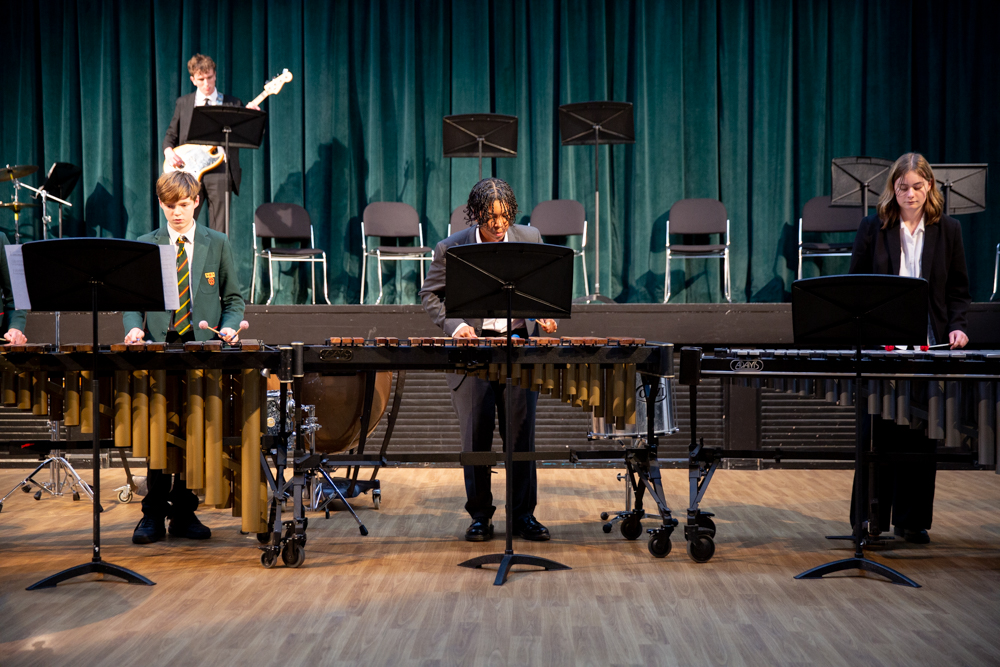 Senior Percussion
Lord of the Dance Hardiman arr Rechsteiner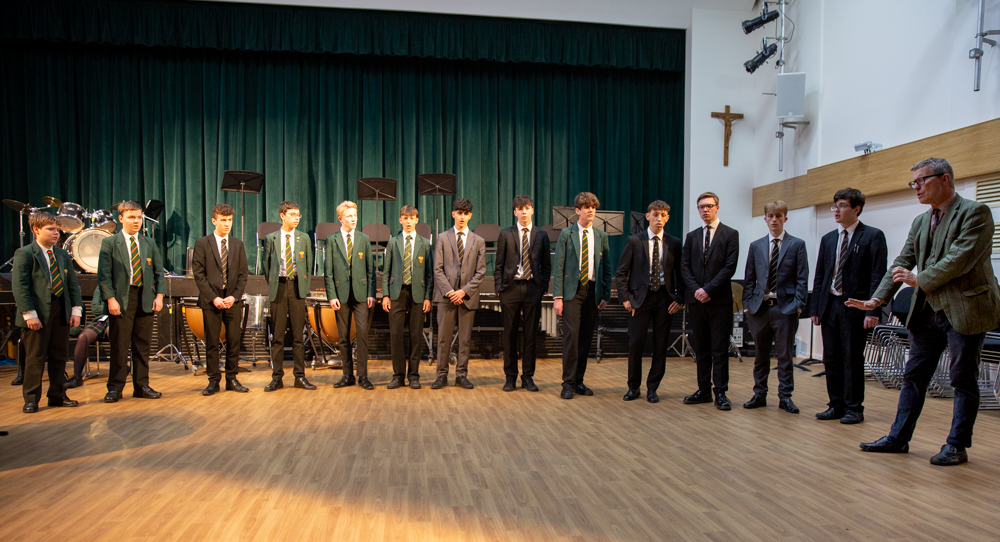 Pafties (Close harmony group)
A selection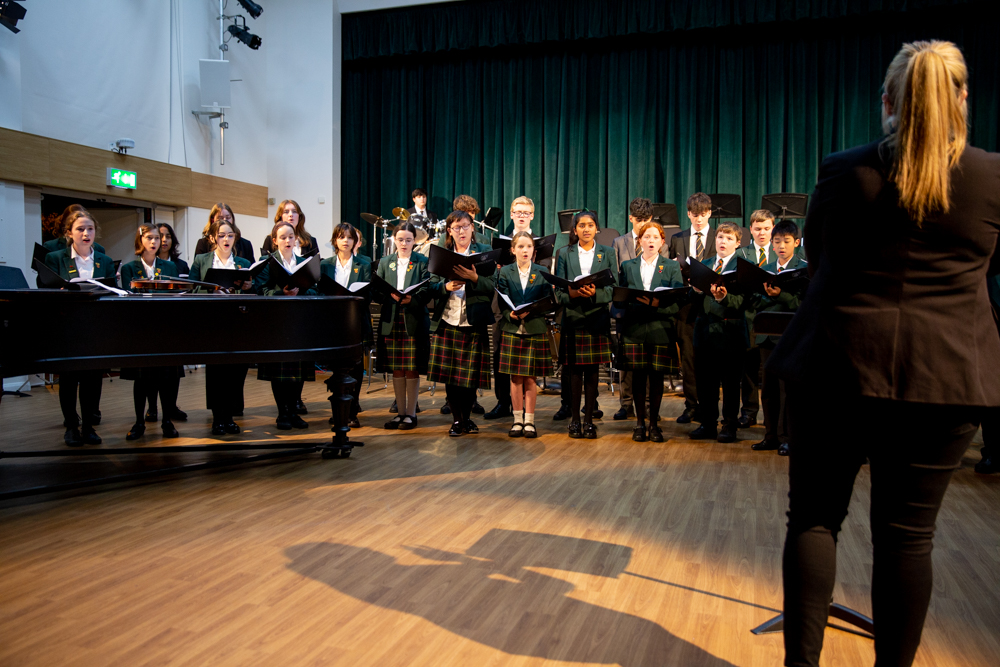 Big Band
Best of Queen arr Berry
Havana Cabello arr White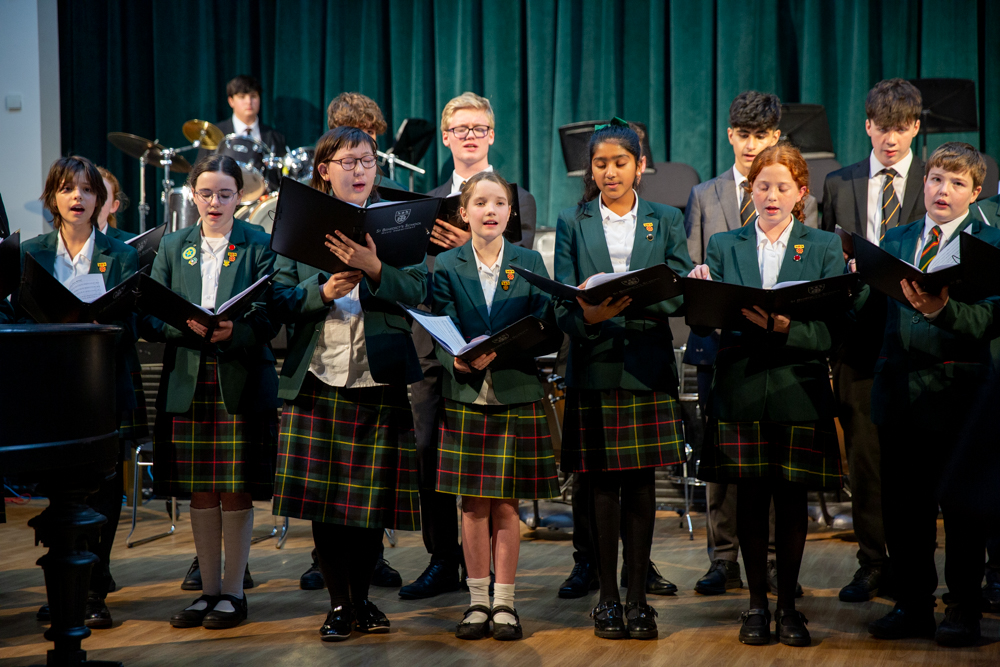 Concert Choir
Sleep on Mealor
Hold back the river arr Bay
Concert Choir and Girls' Choir (Helena Ramsden, Violin)
Flying Free Besig