Black History Matters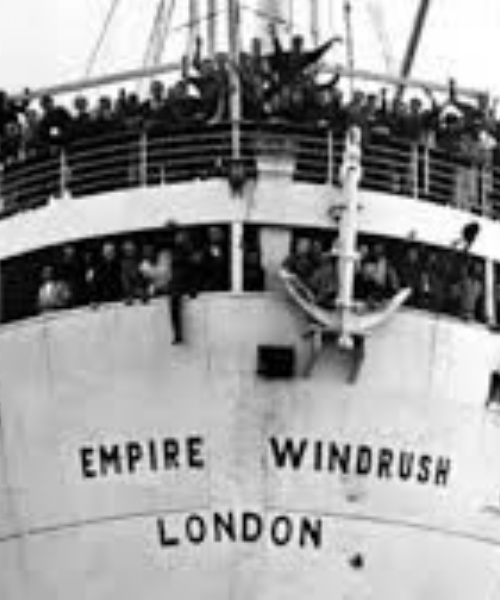 St Benedict's pupils in Years 7 to 9 are studying Black History - in the US and in the UK - as part of a 3-week enrichment project this term.
Black History: Enrichment Project for years 7 to 9
In response to the current global civil rights protests – sparked by the recent appalling death of George Floyd in the US at the hands of a police officer - pupils in Years 7, 8 and 9 are studying Black History in the US and the UK. A series of three study afternoons will culminate in a session dedicated to considering what lies behind individual and institutional bias and racism.
The programme has been carefully planned and created by the History, Politics, Sociology and Psychology departments, supported by an extensive list of library resources – including fiction and non-fiction books, podcasts, films and documentaries.
Pupils will be given information and a range of activities to choose from, to enhance their knowledge and understanding as to why racial injustice exists, and therefore to understand more fully why the global protests are happening.
Clearly, many minority groups around the world, including indigenous populations, have been subject to discrimination, racial abuse, and violence. We have decided to focus on Black History in the US and the UK in the light of recent events.
The enrichment sessions were helpful because I didn't know much about African Americans and how they were treated, so this gave me some important information."

Sophia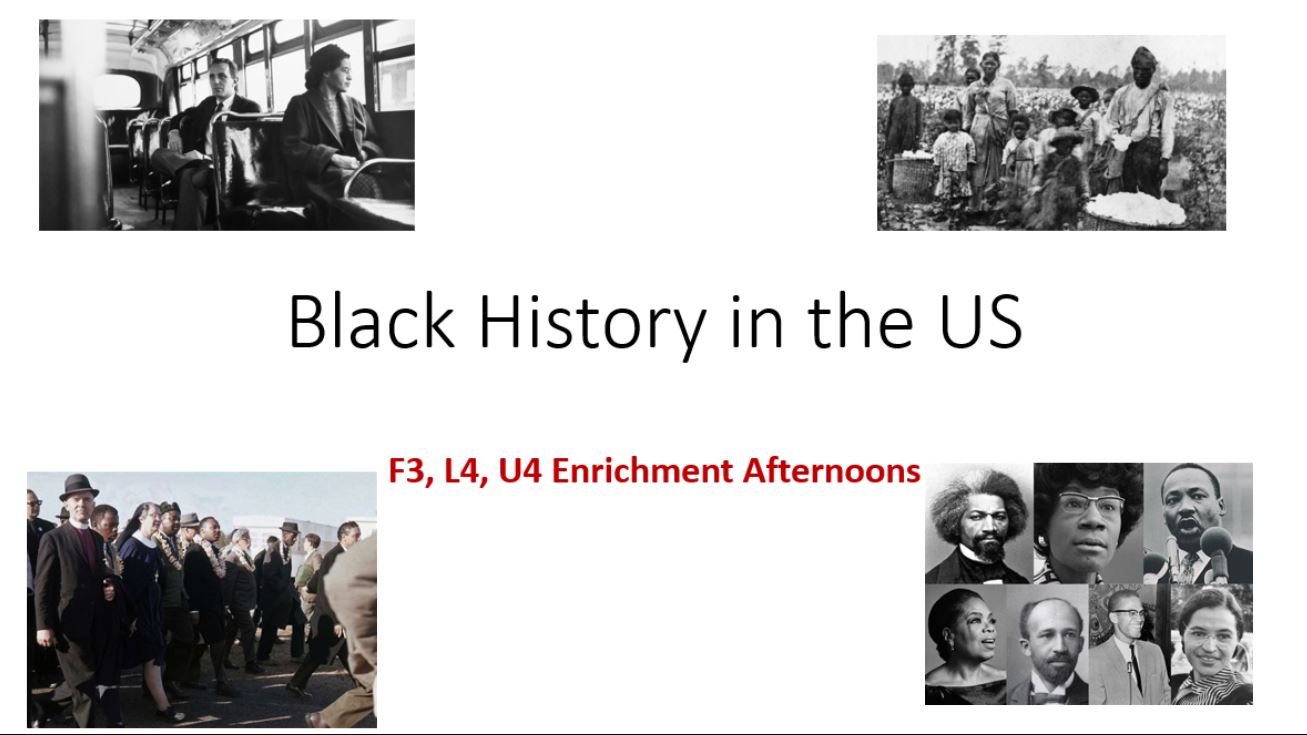 Black History in the US will cover:
Origins of Slavery and Inequality in the US
Black Americans' contribution to the First and Second World Wars, and the Vietnam War
Economic discrimination against Black Americans
Civil Rights Movement
Pupils will listen to Martin Luther King's speech 'I Have a Dream', and watch the film Selma, which chronicles the tumultuous three-month period in 1965, when Dr. Martin Luther King, Jr. led a dangerous campaign to secure equal voting rights in the face of violent opposition.
I think that The Montgomery Bus Boycott is the most significant out of these events for bringing equality in America. The reason for this is it was the first large-scale civil rights protest of African Americans in the United States. This makes it more significant because it was the first time people on a large-scale protested against what was wrong. This changed opinions, brought fair treatment of African Americans and it helped decrease racism."

Iris
Pupils will consider:
How far have African Americans come since the 1960s?
1 month on since the death of George Floyd – what has changed/what is different?
'Selma' is the story of a movement. The film chronicles the three-month period in 1965, when Dr. Martin Luther King, Jr. led a dangerous campaign to secure equal voting rights in the face of violent opposition. It is a gripping movie and I would recommend it."

Freddie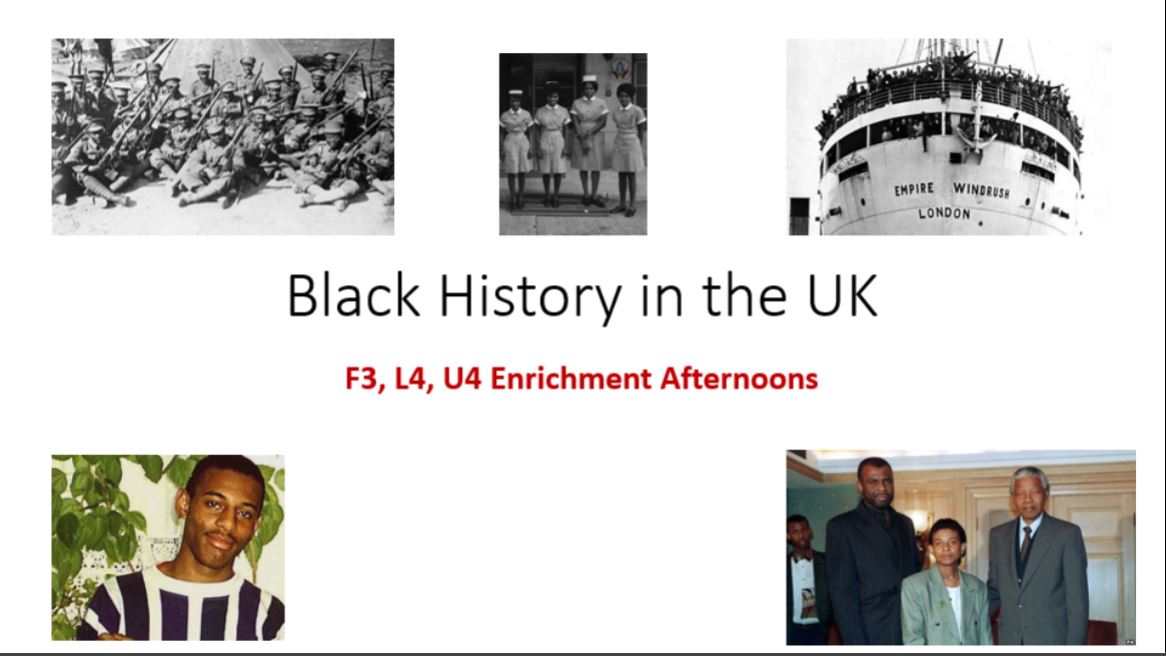 Black History in the UK will cover:
Britain and the Transatlantic Slave Trade
The 1833 Abolition of the Slave Trade
The British Empire
Black-British contribution to the First and Second World Wars
The Windrush Generation
Commonwealth Immigration Acts, 1962 and 1968
The murder of Stephen Lawrence (1993) and the MacPherson report (1999)
I learned that there were African soldiers in the Roman army. I also really enjoyed the fact that we were shown the American Revolution from the British side of things. I found it very interesting how it showed that racism wasn't really a surprise, but it was just there, and I think that has carried on until the present time. I found it extremely moving seeing what they went through from such an early stage of life and I am so shocked that it is still an issue today because it is something that can be stopped so easily but people just don't seem to see that."

Thomas
I wanted to write to you personally to say how well you and the team have been in presenting the Black Lives Matter subjects. I read with great interest some of the presentations and documents you have provided about Black History in the US and the UK."

(Parent)