Book Week at St Benedict's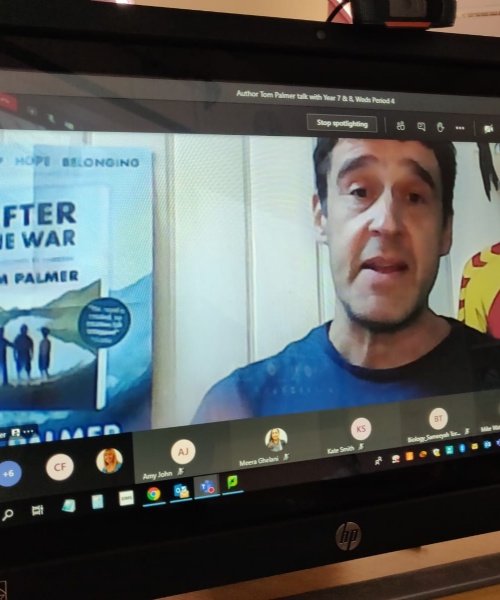 Author Tom Palmer made a virtual visit to St Benedict's in Book Week, to explain the process of writing vivid historical fiction.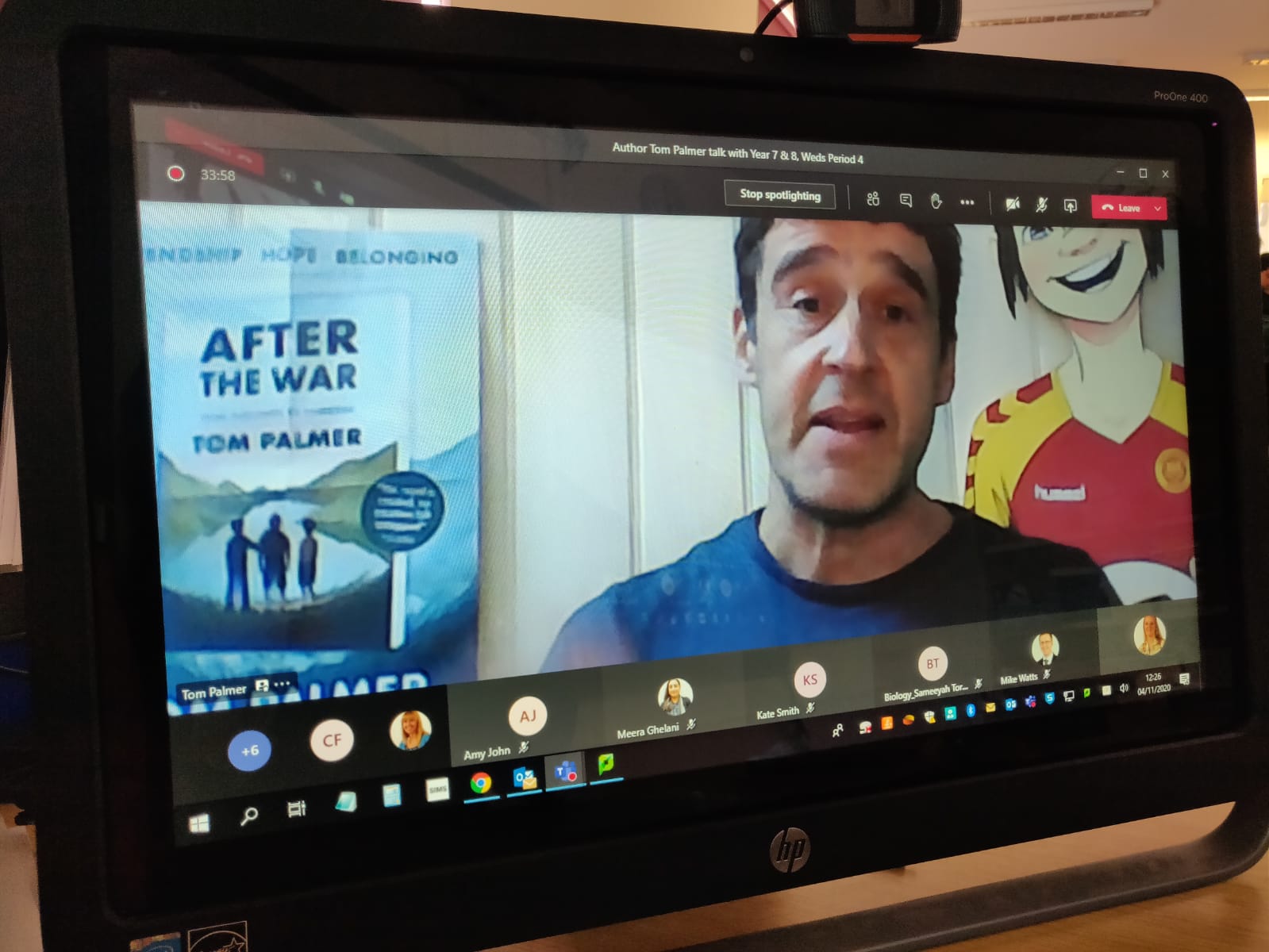 As part of our annual Book Week celebrations we welcomed author Tom Palmer on Wednesday 4th November for a live online talk for Form 3 and Lower 4 pupils. Form groups watched and listened from their form rooms as Tom talked about his most recent historical novels, based on both the first and second world wars, including After the War, D-Day Dog, Armistice Runner and Over the Line. Tom emphasised the importance of carrying out research before writing historical novels and, in particular, using primary sources; he mentioned a range of these, from seeking out photographs, maps and recordings, along with actually visiting the sites where the historical events occurred and talking to relatives of people who had been present. He informed pupils: "When you're writing a book about history, you've got to get your facts right. And if you start with primary sources….the best thing you can do is to read a book by someone who was there, or to listen a recording of someone who was there." In addition, Tom mentioned other ways to carry out research using secondary sources, including reading non-fiction books, watching films and visiting museums and exhibitions.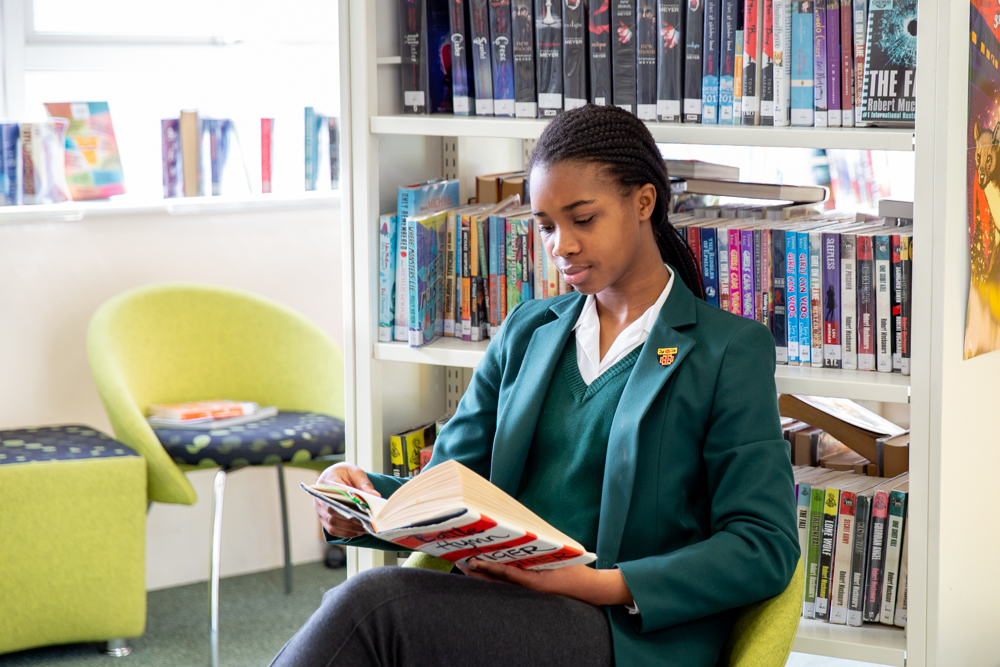 Tom then went on to explain that once he finishes carrying out his research, the next stage is equally important, that of focusing on planning his book storylines and characters before actually starting writing, by using scrap books to gather sources, writing notes and then plotting out his stories.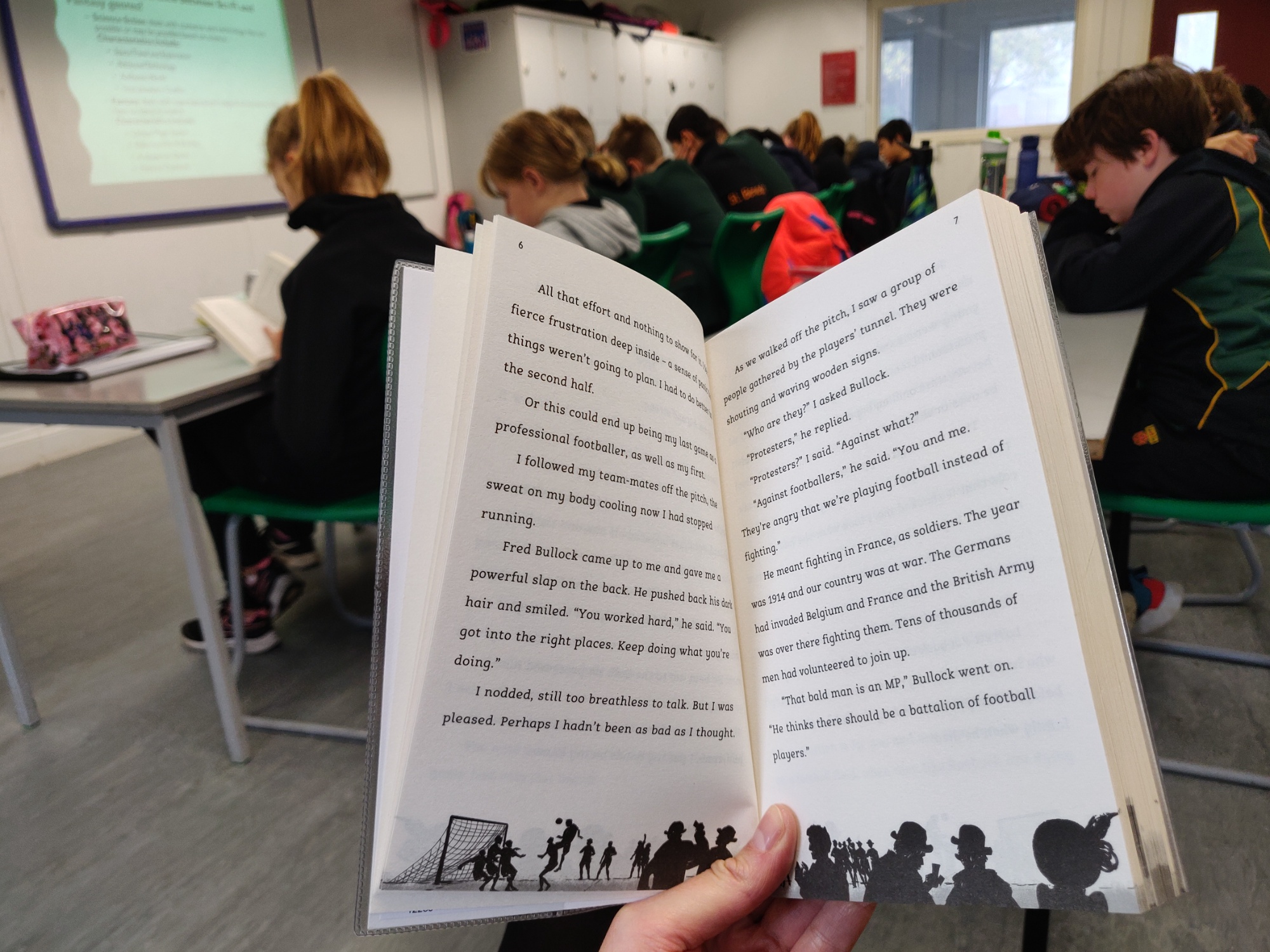 These were all great lessons for pupils, particularly Lower 4, who are currently carrying out research for their HPQ topics and will be writing an extended piece of work afterwards. Lower 4 pupil Luke said: "It was really interesting to hear how Tom Palmer writes books on historical events, even though he isn't a historian himself. He showed how he really wants to make sure his books are as factually correct and as close to the truth as possible."
At the end of the session Tom held a live Q&A, answering a wide array of questions from both year groups, including:
"What is your favourite book you have ever read?" (Wuthering Heights by Emily Bronte.)
"What's your favourite football team?" (Leeds!)
"What inspired you to be a writer?" (Tom developed a love for reading age sixteen and then decided he wanted to be a writer himself.)
"What was your first publisher?" (Tom tried 17 different publishers who all rejected his work, before finding an agent and then getting an eight book deal with Puffin.)
"What advice would you give children who want to be writers?" (Write about what you're passionate about.)
"What's the most moving book you have every written?" (After the War – about the Holocaust.)
"Which character would you most get along with in your books?" (In D-Day Dog there is a dog character to called Finn, based on Tom's own dog - who made an appearance on screen!)
Other activities for Book Week, focusing pupils' attention on the importance of reading across all subjects, included a whole school, twenty-minute Drop-Everything-And-Read session, and a 'Short Story in a Day', with each lesson beginning with a few paragraphs from Shirley Jackson's mysterious and engaging short story, Charles.
Miss Wallace, St Benedict's Librarian