Excellent Music Exam Results - with Double Distinctions for Helena, Rory and Jake
THREE St Benedict's musicians have each achieved two Distinctions in their recent ABRSM exams!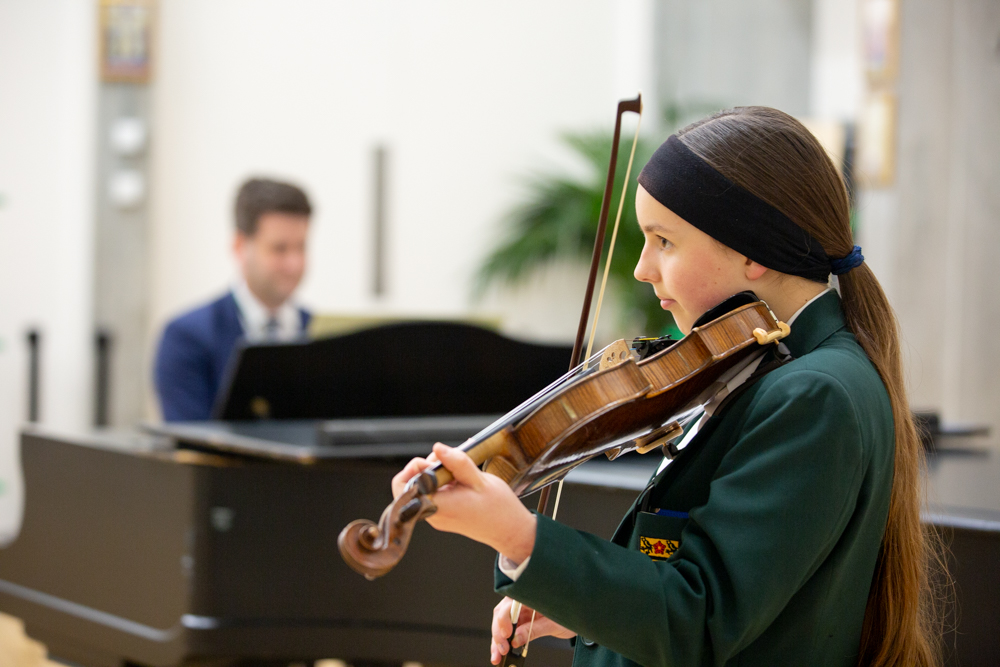 Congratulations to all St Benedict's musicians who recently took ABRSM exams on achieving some excellent results – particularly to Helena in Year 9, who was awarded Distinctions in both Grade 8 Piano and Grade 8 Violin; to Rory in Year 8 for his two Distinctions in Grade 7 Clarinet and Piano, and to Jake in Year 7, who achieved Distinctions in Grade 7 Piano and Grade 5 Clarinet. Well done to all!
Helena R Year 9 Piano Grade 8 Distinction
Helena R Year 9 Violin Grade 8 Distinction
Rory J Year 8 Clarinet Grade 7 Distinction
Rory J Year 8 Piano Grade 7 Distinction
Jake T Year 7 Piano Grade 7 Distinction
Jake B Year 8 Trombone Grade 6 Merit
Amelia D Year 9 Clarinet Grade 6 Merit
Luca C Year 9 Piano Grade 5 Pass
Emmanuel D Year 7 Guitar Grade 5 Merit
Martha H Year 10 Flute Grade 5 Pass
Mya H Year 9 Flute Grade 5 Pass
Riya K Year 9 Flute Grade 5 Pass
Felix M-Fl Year 12 Piano Grade 5 Pass
George M-O Year 8 Violin Grade 5 Merit
Jake T Year 7 Clarinet Grade 5 Distinction
William B Year 10 Violin Grade 4 Pass
Maria-Rosa C Year 5 Flute Grade 4 Pass
Mia M Year 7 Flute Grade 4 Pass
Denis N Year 10 Piano Grade 4 Pass
Lettie S Year 8 Flute Grade 4 Merit
Benjamin T Year 10 Trumpet Grade 4 Pass
John A Year 13 Piano Grade 3 Merit
Rhodri D Year 12 Piano Grade 3 Pass
Sara H-H Year11Piano Grade 3 Pass
Alexander L-B Year 9 Non-Pedal Harp Grade 3 Pass
Isabel T Year 7 Violin Grade 3 Merit
Eric Z Year 5 Trumpet Grade 3 Merit
Viliam G Year 8 Piano Grade 2 Merit
Henry G Year 6 Flute Grade 2 Pass
William M Year 4 Clarinet Grade 2 Pass
William P Year 4 Clarinet Grade 2 Merit
Luca C Year 9 A.Saxophone Grade 1 Merit
Farah D Year 7 Piano Grade 1 Distinction
Shinnosuke K Year 8 Piano Grade 1 Distinction
Daniel M Year 6 Guitar Grade 1 Pass
Michael V Year 7 Piano Grade 1 Pass
Orlando P Year 3 Piano Initial Merit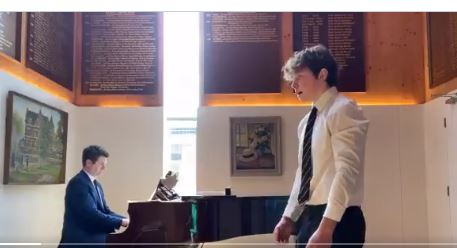 Singing Exams
We also had an excellent set of Trinity singing exam results:
Rhodri D Yr 12 Grade 8 Distinction
Toby D-S Yr 11 Grade 7 Distinction
Arthur H Yr 9 Grade 7 Distinction
Cathal S Yr 12 Grade 7 Merit
George M-O Yr 8 Grade 6 Distinction
Mark M-O Yr 8 Grade 6 Distinction
Alexander L-B Yr 9 Grade 6 Distinction
Amelia D Yr 9 Grade 6 Merit
Inigo B Yr 10 Grade 6 Pass
Samuel B Yr 10 Grade 4 Pass
Kaelan O Yr 6 Grade 3 Distinction
Stanley W Yr 6 Grade 3 Distinction
Henry H Yr 6 Grade 3 Merit