St Benedict's University Destinations 2019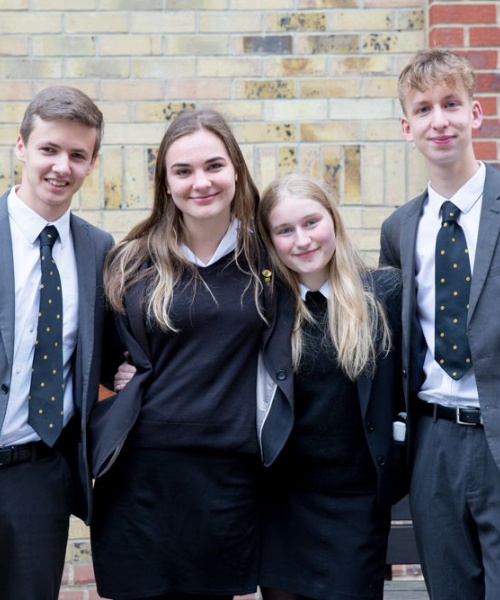 This year, 81% of St Benedict's Sixth Form leavers gained places at their first choice university, and 69% are off to top Russell Group universities. Congratulations to all!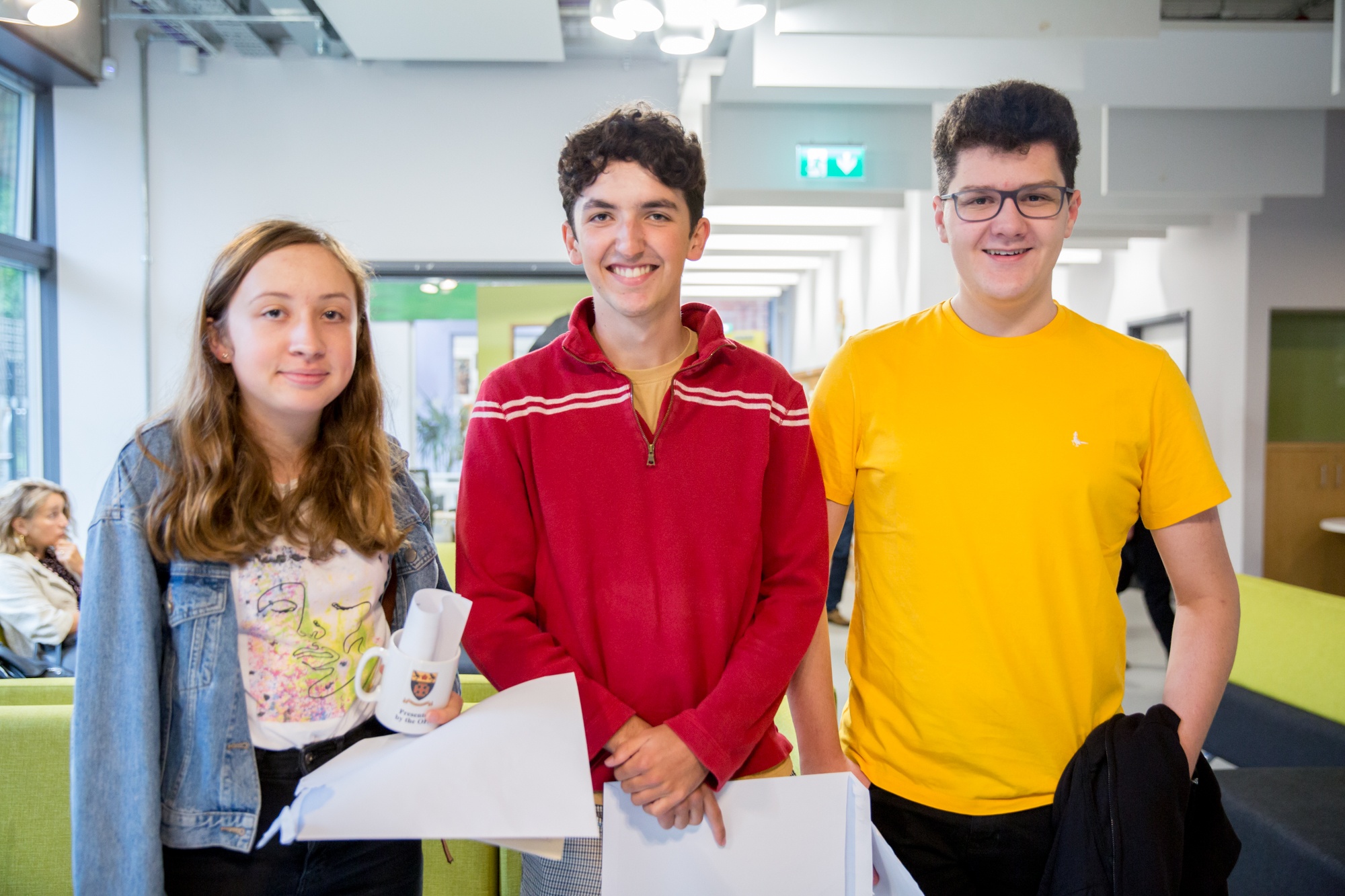 81% of all students gained places at their first choice university
69% received offers from Russell Group universities (up from 53% last year)
5 Oxbridge places this year: 3 at Oxford and 2 at Cambridge
22 students accepted unconditional offers, from prestigious Russell Group universities (including Birmingham, Liverpool, Nottingham, Bristol and Manchester) and well regarded non-RG universities, such as Reading
3 students have accepted offers from universities overseas: 2 in Canada and 1 in USA
(A full list of university destinations can be found below.)
This year has seen a very strong showing of offers and places across Exeter, Leeds, Nottingham and Bristol, with more interest in studying joint subjects, combining Languages with Business, and Economics with Geography, for example.
In the meantime, universities are continuing to expand courses which include a practical application and which are run in partnership with major employers: eg Exeter's new finance degree with JP Morgan, and a similar new engineering programme via EDF.
Students are given lots of support with their course choices and applications by the Careers Department throughout the sixth form years. There are one-to-one higher education interviews, a whole year group visit to the UCAS Higher Education fair at the University of Surrey, and information evenings on the application process. Regular careers talks are given, often by parents and alumni from many different professions and pathways. There is also guidance in 'How to make your CV stand out, and how to shine at interviews.
The St Benedict's Careers Fair takes place every other year and is our largest event, with almost 160 representatives from over 120 organisations, attended by over 800 children and parents.
Information is also given on alternative pathways, such as degree apprenticeships and workplace-based higher education, and on the advantages of applying to universities overseas.
Finally, all students have access to work experience opportunities, with paid and unpaid work experience contracts publicised on the St Benedict's Connect platform.
Wherever they're going this autumn, we wish all our St Benedict's Sixth Form leavers all the very best as they begin this exciting new phase in their lives!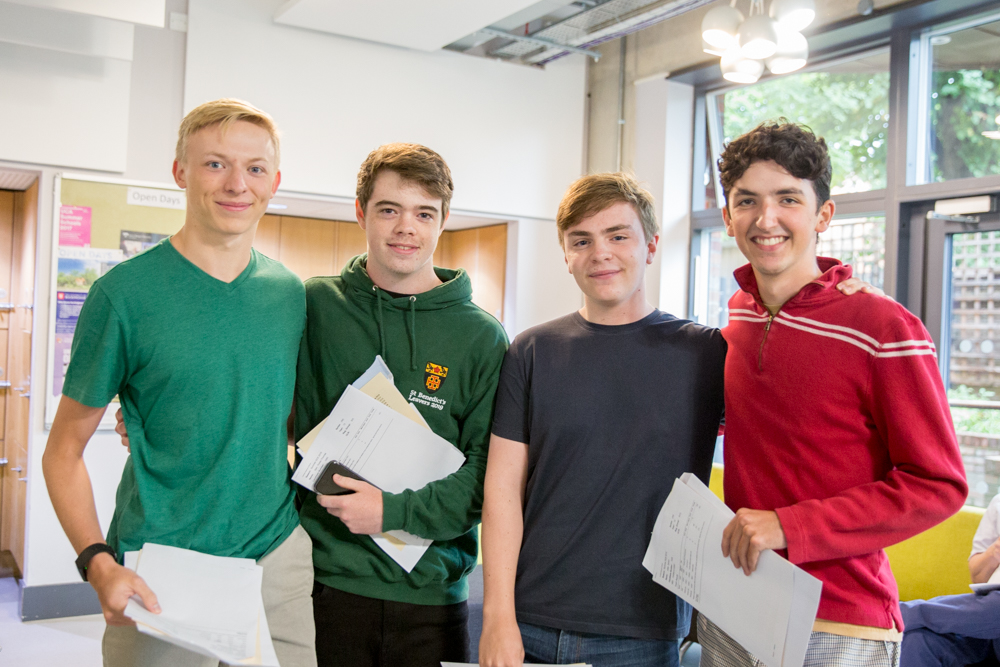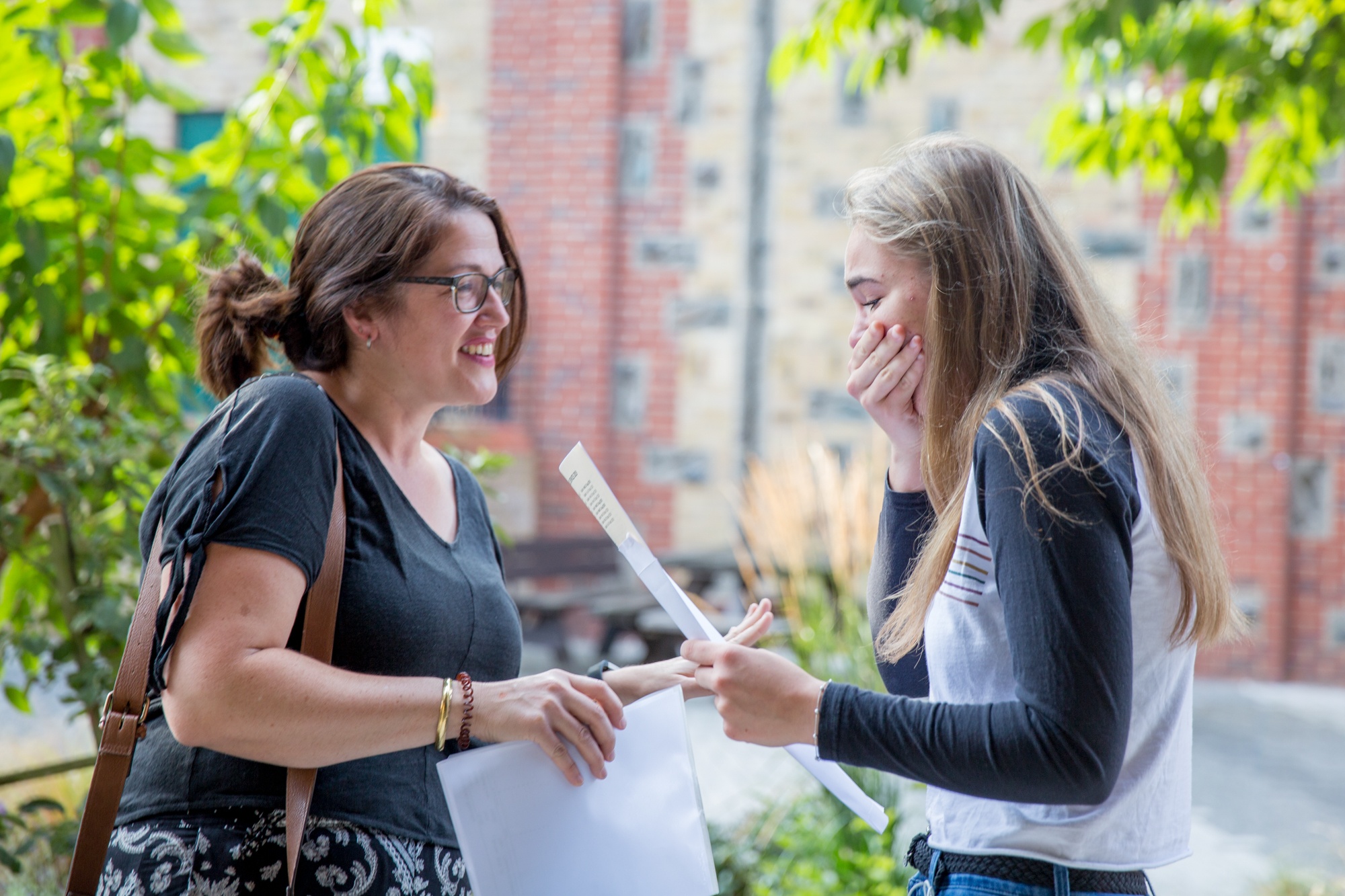 university destinations 2019

| | |
| --- | --- |
| Destination | Course |
| Aston | Business and Management |
| Bangor | Marine Biology |
| Birmingham | Geography |
| Birmingham | International Business with Language (4 years) |
| Bristol | History |
| Bristol | Mechanical Engineering |
| Bristol | Marketing |
| Bristol | Music and Spanish |
| Bristol | Economics and Econometrics |
| Bristol | Economics |
| Bristol University Of West England | Business and Events Management |
| Bristol University Of West England | Business and Management |
| Bristol University Of West England | Business Management and Economics |
| Bristol University Of West England | Business and Management |
| Brunel | Engineering with an Integrated Foundation Year |
| Camberwell | Art Foundation |
| Cambridge | Chemical Engineering (via Natural Sciences) |
| Cambridge | Natural Sciences |
| Canada - Uni Of Guelph | American Studies |
| Canada - University Of Ontario | Business Management |
| Cardiff | Mechanical Engineering |
| Cardiff | Biomedical Science (Including Preliminary Year) |
| Durham | Geography |
| Edinburgh | Veterinary Medicine |
| Edinburgh | Architecture |
| Exeter | History |
| Exeter | Marine Biology |
| Exeter | History |
| Exeter | History and International Relations |
| Exeter | Engineering |
| Exeter | Economics and Finance |
| Exeter | Biological Sciences with Professional Placement |
| Exeter | History |
| Exeter | History |
| Exeter | Geography with European Study |
| Exeter | Biological Sciences |
| Exeter | Business |
| Exeter | Law with Business |
| Imperial | Computing |
| Kent | Politics and International Relations |
| Leeds | Languages, Cultures and English |
| Leeds | Geography |
| Leeds | Business Management |
| Leeds | Languages, Cultures and Business |
| Leeds | Languages, Cultures and Business |
| Leeds | Business Management |
| Leeds | Economics and Geography |
| Leeds | Sport and Exercise Sciences |
| Leeds | Environment and Business |
| Leicester | European Studies |
| Liverpool | Business Economics |
| Liverpool | Geography (Science) |
| Liverpool | Criminology |
| Liverpool | Bioveterinary Science |
| Liverpool | Geography (Science) |
| Loughborough | Art Foundation |
| Manchester | Philosophy and Politics |
| Manchester | Finance |
| Manchester | Psychology |
| Manchester | Biosciences with a Foundation Year |
| Manchester | Pharmacy |
| Manchester Metropolitan | International Business Management (with Placement) |
| Newcastle | Combined Honours |
| Newcastle | Film Practices |
| Nottingham | Sociology |
| Nottingham | Politics and International Relations |
| Nottingham | Biochemistry and Genetics |
| Nottingham | Physics (4 years) |
| Nottingham | English |
| Nottingham | Theology and Religious Studies |
| Nottingham | Politics and Economics |
| Nottingham | Politics and American Studies |
| Nottingham | Criminology and Social Policy |
| Nottingham College | Business Management (Information Systems) |
| Nottingham Trent | Business Management and Entrepreneurship |
| Nottingham Trent | Building Surveying |
| Nottingham Trent | Psychology with Criminology |
| Nottingham Trent | Fashion Communication and Promotion |
| Oxford | Mathematics |
| Oxford | Classical Archaeology and Ancient History |
| Oxford Brookes | Business and Finance |
| Portsmouth | Science with Foundation Year |
| Portsmouth | Biomedical Science |
| Reading | Geography and Economics (Regional Science) |
| Roehampton | Psychology and Counselling |
| Royal Holloway | Business and Management |
| Royal Holloway | Law with International Relations |
| Royal Holloway | Computer Science |
| Salford | Music: Creative Music Technology |
| St George's University of London | Medicine |
| St George's University of London | Clinical Pharmacology |
| Sussex | Philosophy |
| Sussex | Geography |
| Sussex | Economics and Management Studies |
| Swansea | Physics |
| UCL | Chemistry |
| UCL | Geology |
| University Of East Anglia | English Literature and Drama |
| USA - Uni Of Transylvania | Economics |
| Warwick | Liberal Arts |
| Warwick | Mathematics |
| Warwick | English Literature |
| Worcester | Biomedical Science (with Foundation Year) |
| York | Computer Science |
| York | Social and Political Sciences |
| York | Philosophy |